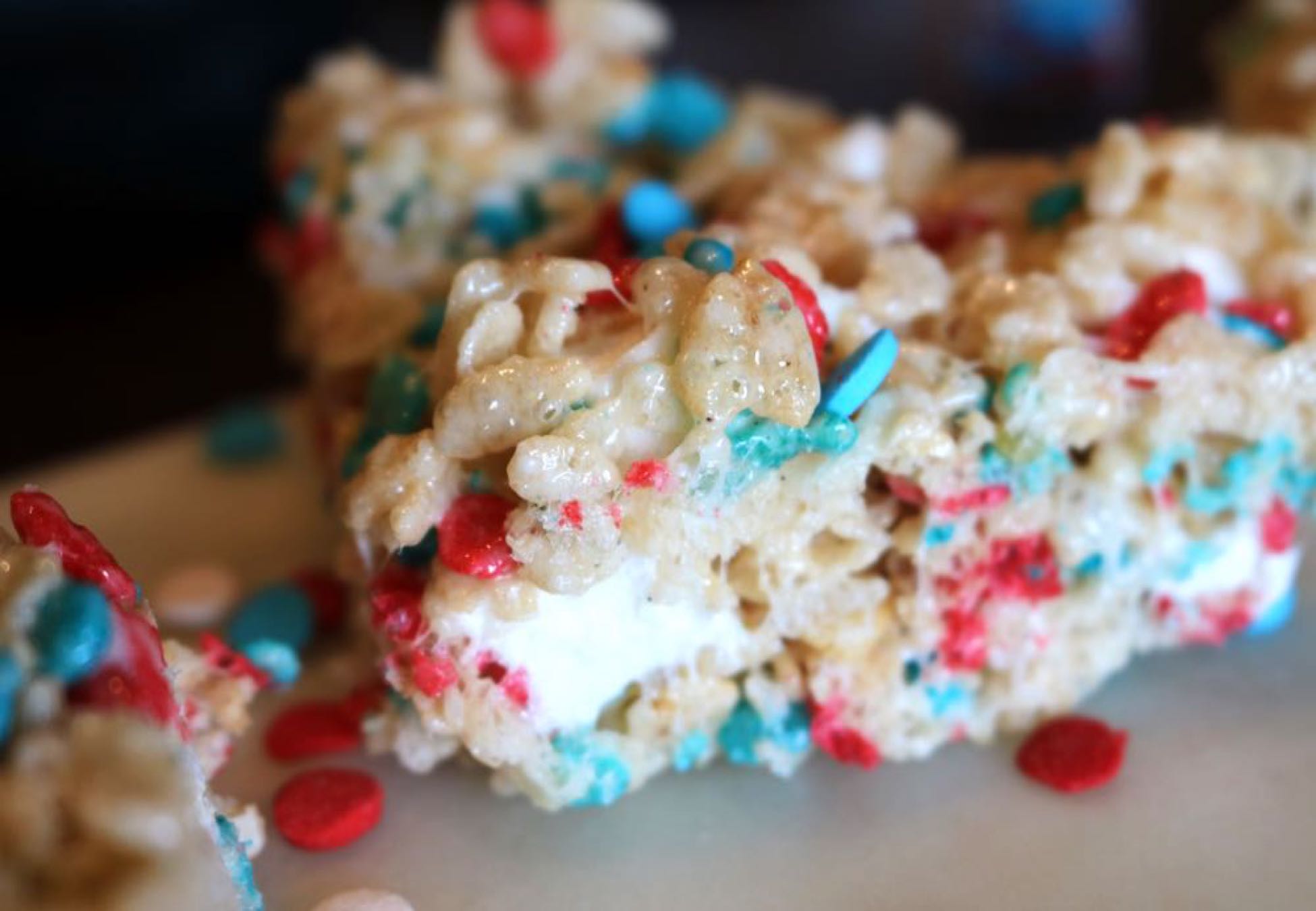 The ULTIMATE Rice Krispies
My brother, James, is a HUGE fan if Rice Krispie treats. So much so that that is all he asks for when his birthday rolls around. I am, of course, more than happy to make them because he has to be one the hardest people in the world to buy for. If rice krispie treats make him happy I am in.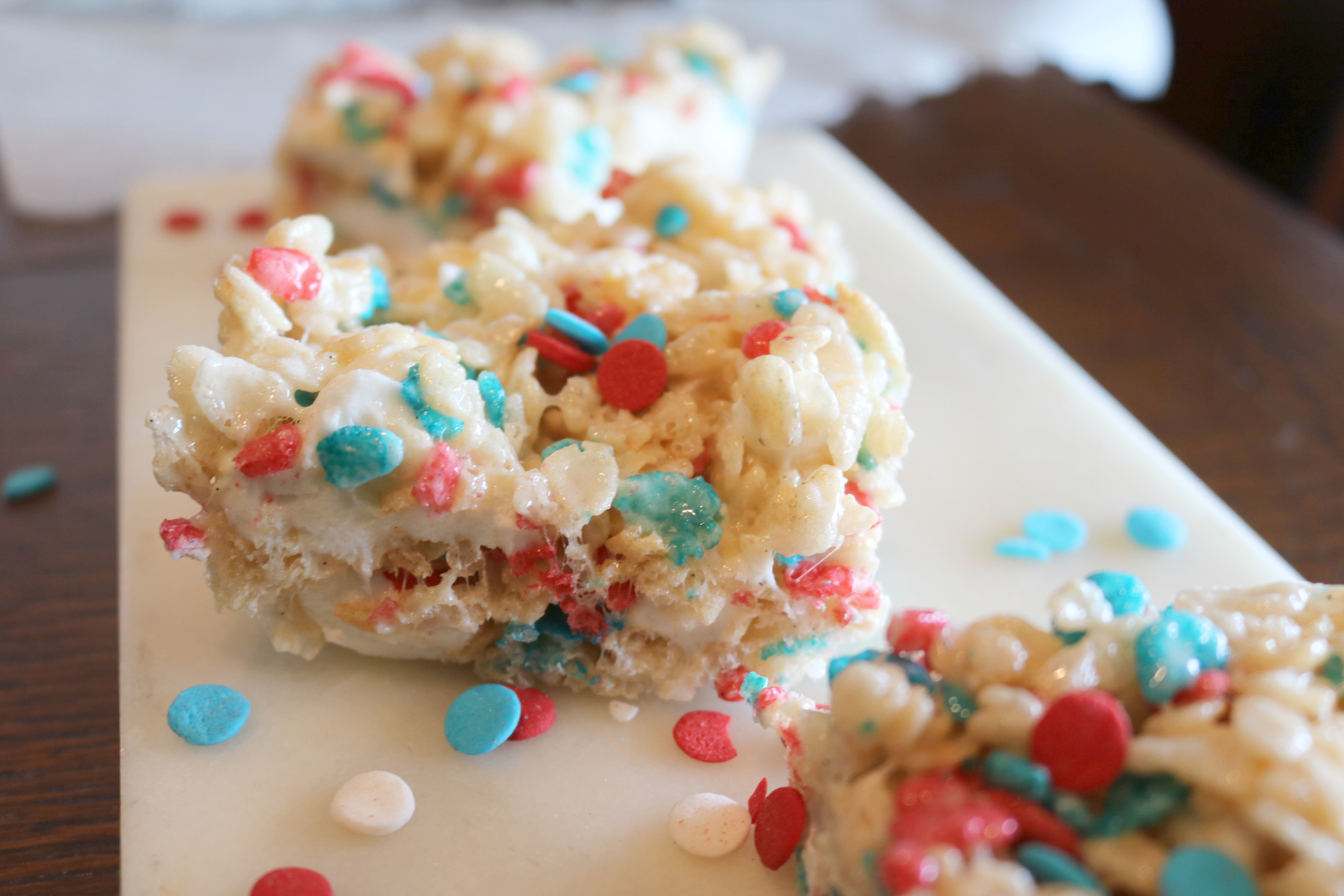 Family Affair
My brother has now got my nephew loving rice krispie treats as well. Truth be told I love to make Wesley just about anything so rice krispie treats are becoming quite the regular treat around our houses.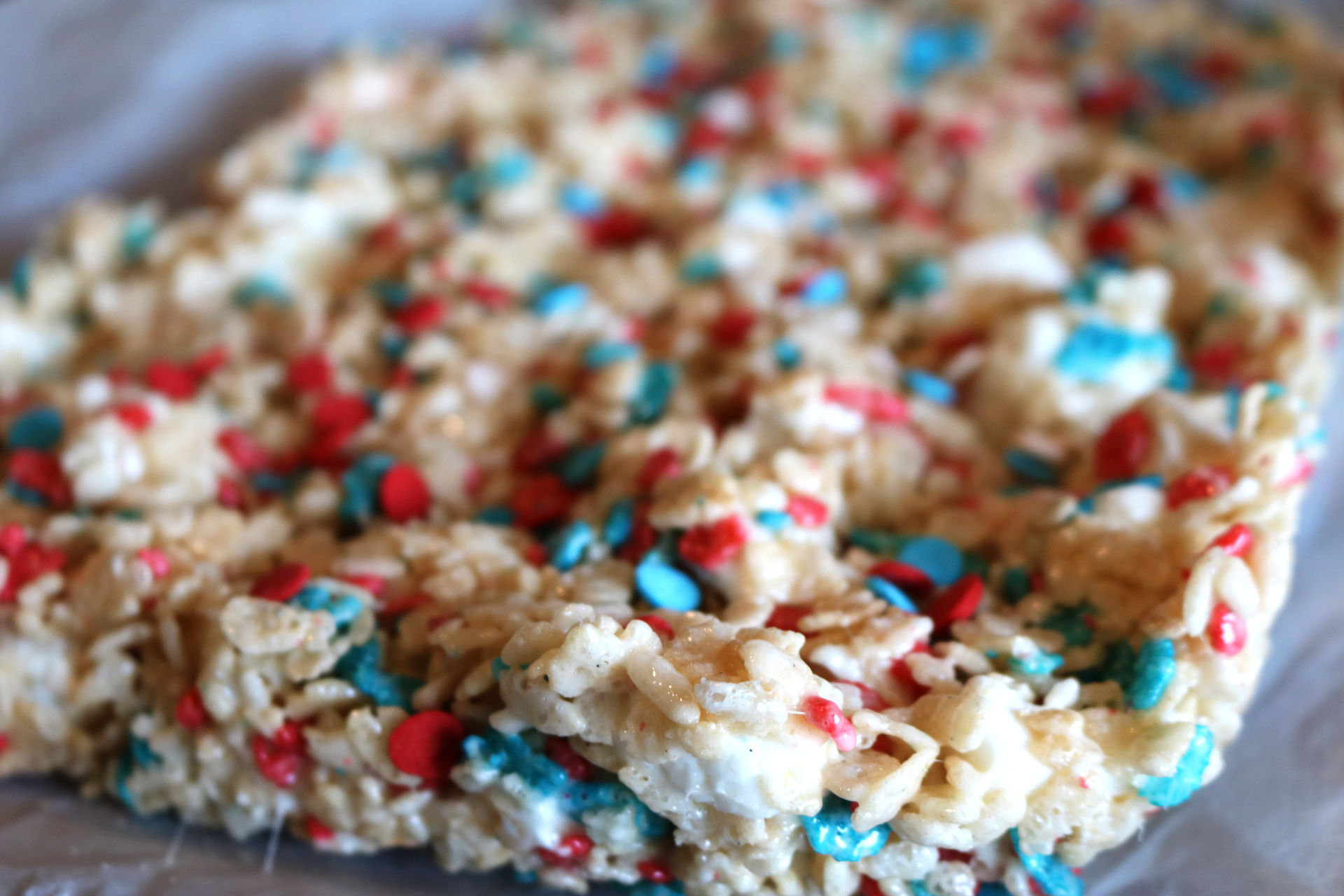 Taking it to the next level
Me being me I like to always and try to make a recipe better than it was the last time I made it. Rice Krispie treats are not different and I am so, so glad I changed it up a bit.
Not too long ago my sis-in-love asked me about the Pioneer Woman Rice Krispie Treat recipe and if I had tried it. I had heard about it and seen them in her store but I had not made them. And yes her store is so cool. After chatting more about it I decided to give it a shot but add a favorite ingredient of mine to the mix…vanilla bean paste.
Oh yeah I also added in a little more butter…you know just because.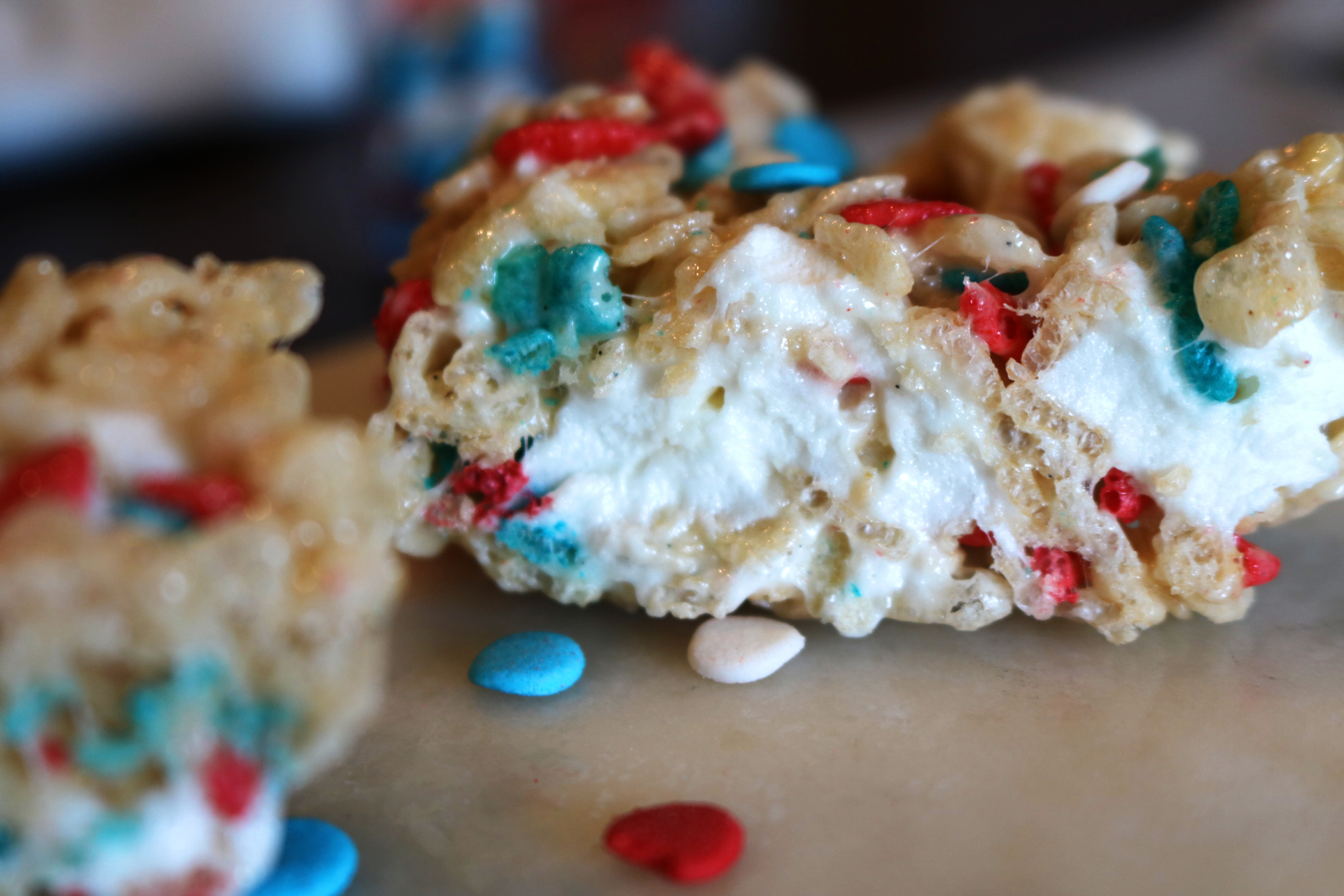 Ooey Gooey Goodness
The beauty of this recipe is there is extra marshmallows making them extra yummy and extra gooey. You add them in at the end after you have mixed in the cereal so they melt just enough but not all the way.
There are bits of marshmallow in each bite (just look at the picture above) making them so, so good!!
You need to make these ASAP
Chelle Chelle
20 squares
The ULTIMATE Rice Krispies
A favorite treat taken tot he next level with the addition of vanilla bean and extra marshmallows making these rice kirstie treats you will never forget.
5 minPrep Time
15 minCook Time
45 minTotal Time
Ingredients
6 tablespoons butter
10 oz bag marshmallows (large or miniature)
1 teaspoon salt
6 cups crispy rice cereal
10 oz bag of miniature marshmallows or 10 oz of large marshmallows cut into 6 pieces each
Seasonal sprinkles for extra fun
Directions
Line a 9x13 pan with parchment paper, set aside
In a large saucepan or stock pot melt butter over medium heat
Stir in marshmallows & vanilla, stirring continuously until marshmallows are melted
Add in salt and stir until well combined
Remove from heat and gently stir in cereal until just combined
Place back onto heat and stir in mini marshmallows until well dispersed
Pour cereal mixture into prepared pan and using a spatula spread into an even layer
Let cool for at least 30 minutes before cutting
Cut and serve
ENJOY!
Notes
I used red, white & blue cereal and sprinkles for a fun patriotic treat, but any variety you prefer will work. I love cocoa krispies foe this recipe,
7.8.1.2
350
https://sparklesnsprouts.com/2017/06/23/the-ultimate-rice-krispies/
All images are the property of Sparkles n Sprouts, to use image please contact the webmaster at michelle@sparklesnsprouts.com

A few sprinkles to finish them off
While I was at Target the other day I found red, white & blue Rice Krispies and some super fun sprinkles. The 4th is just around the corner so I decided to whip up these Ultimate Rice Krispies with a fun patriotic theme.
They turned out perfect!! The bits of red, white and blue in the treats make them perfect for the 4th or any get together you have coming up.
You could also mix in some cocoa krispies or another flavor of puffed rice cereal you prefer…the possibilities are endless!!