Take advantage of all this summer has to offer!!
Summer is definately in full swing and I know for me it started without me. Even though it is almost July it is not too late to take full advantage of all it has to offer. OK, maybe not everything but at least a lot of it.
My Summer Bucket List
I am defiantly a list person so making a bucket list was a must do for me. After I started I have to say I got super excited for the next 2 months.
I am definately going to make a conscience effort to enjoy it as much as I can and not the busy over-take.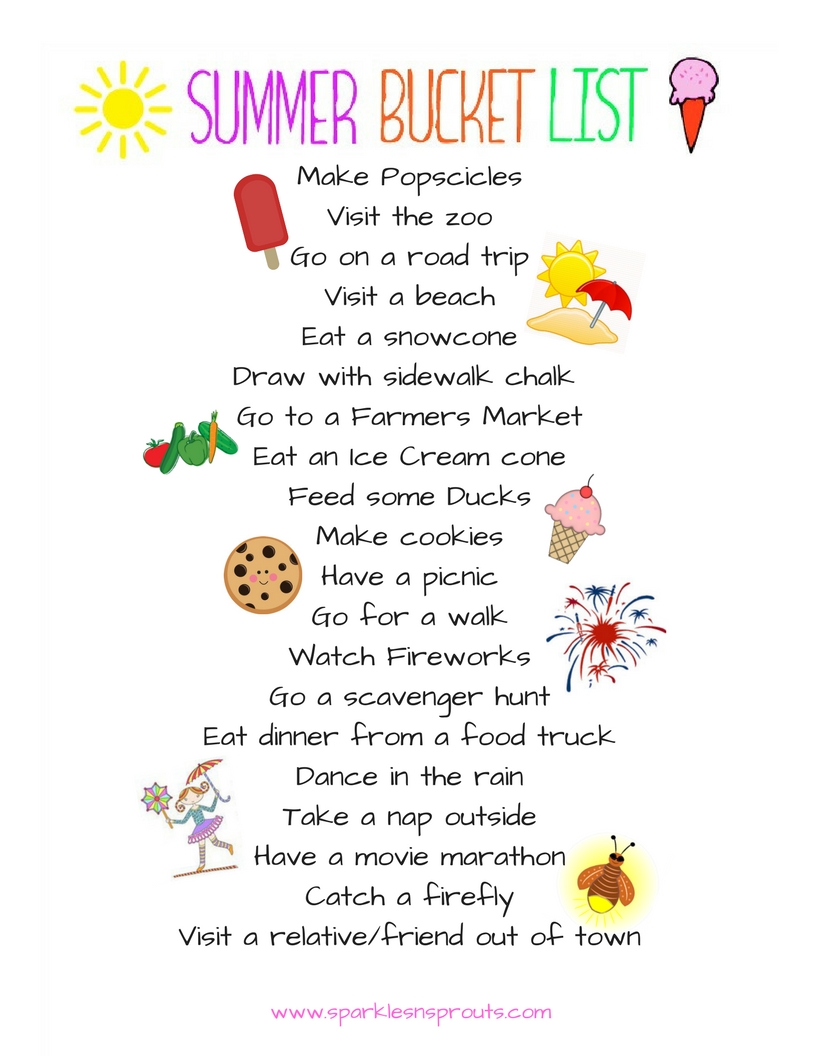 Make the most of it
I hope you will take advantage of the time you have this summer and enjoy it with those you love and hold dear. Over the past few months I have learned that things can change quickly, even if that had been changing for a long time.
I want to make an effort to cherish whatever time I have with each person I love. This bucket list seems like a good place to start.
For the printable version click here.
Happy Summer!!