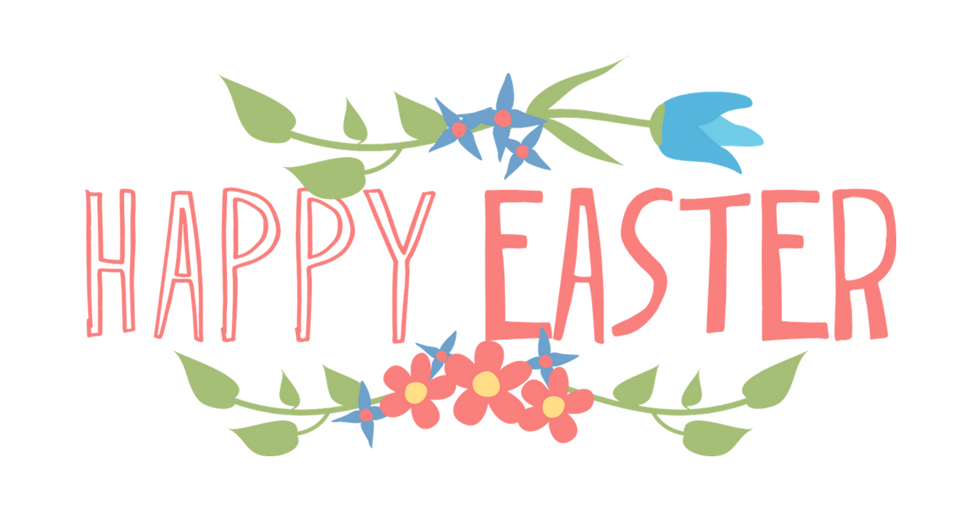 Easter is just around the corner and in my family we always have a BIG family lunch to celebrate. When it comes to big family dinners the menu cam sometimes become a little overwhelming, but do not fear I am here to help. Below you will find a little something for everyone…including my favorite DESSERT!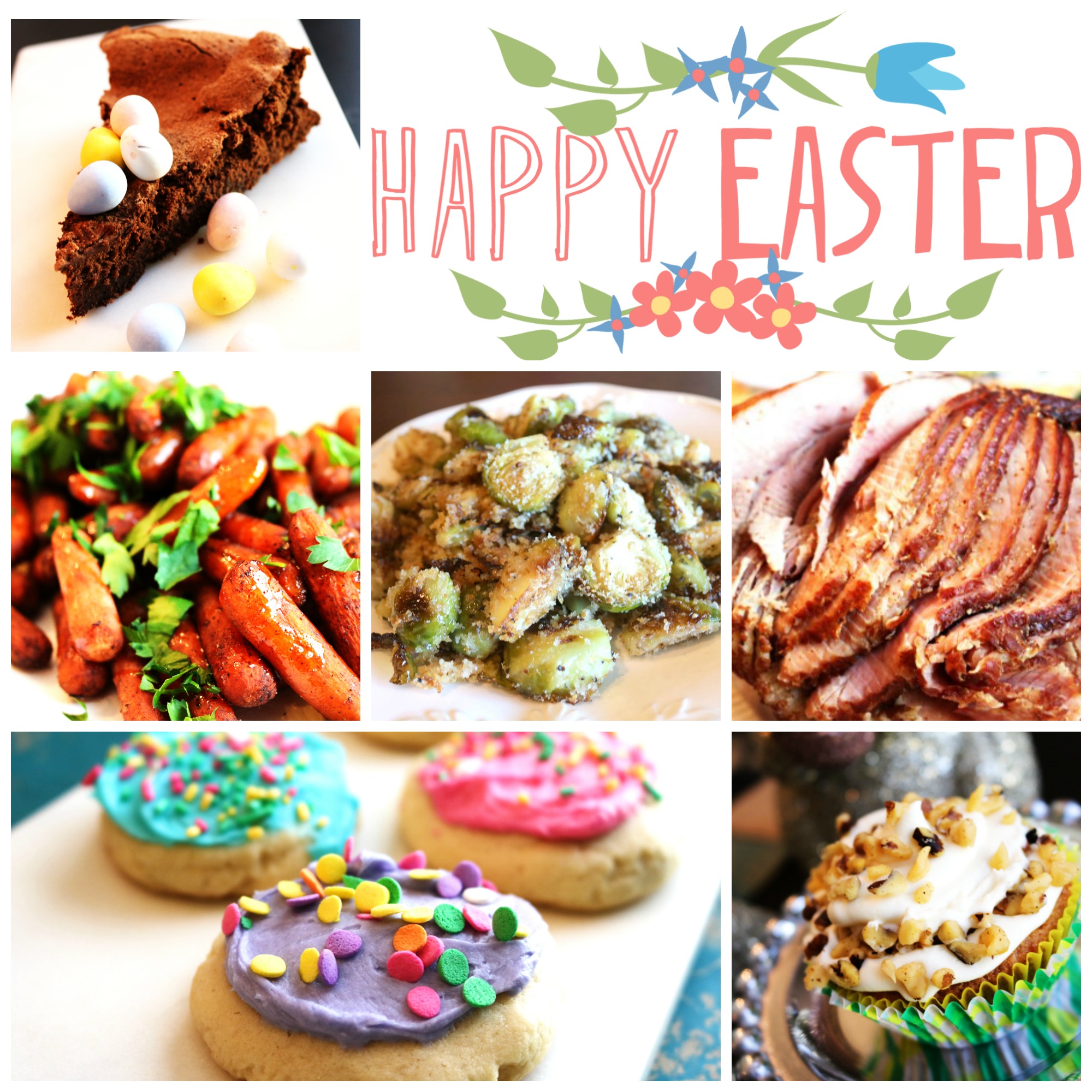 Fluff, first
First let's start with one of my brother's favorite, Pistachio Fluff. Now I am not going to lie I was not a fan of this "salad" when I was growing up but I have learned to appreciate it as an adult. It is a staple on all of our Holiday tables and rarely there are any leftovers.
For the recipe click here.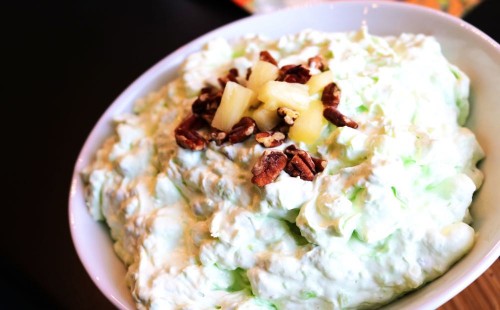 Now onto Ham…
Ham is a must have for Easter in my world. We have always had a ham as long as I can remember on our Easter table. Sometimes through it can be hard to manage oven space with all the sides and the ham, so I decided to make mine in the slow cooker…and it is AMAZING!
Not only is it super flavorful, but it is also super easy and takes no oven space at…gotta love that.
For the recipe click here.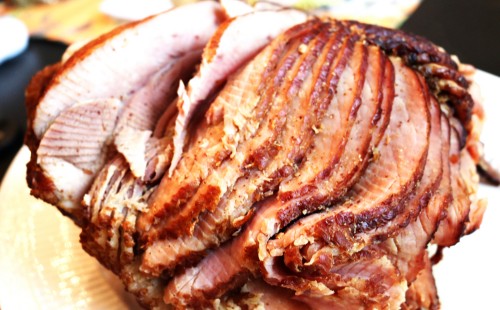 Now the sides…ohhhh I love the sides
I ama BIG, BIG fan of sides. Most of the time I would rather have sides over the main entree, and Easter is no different.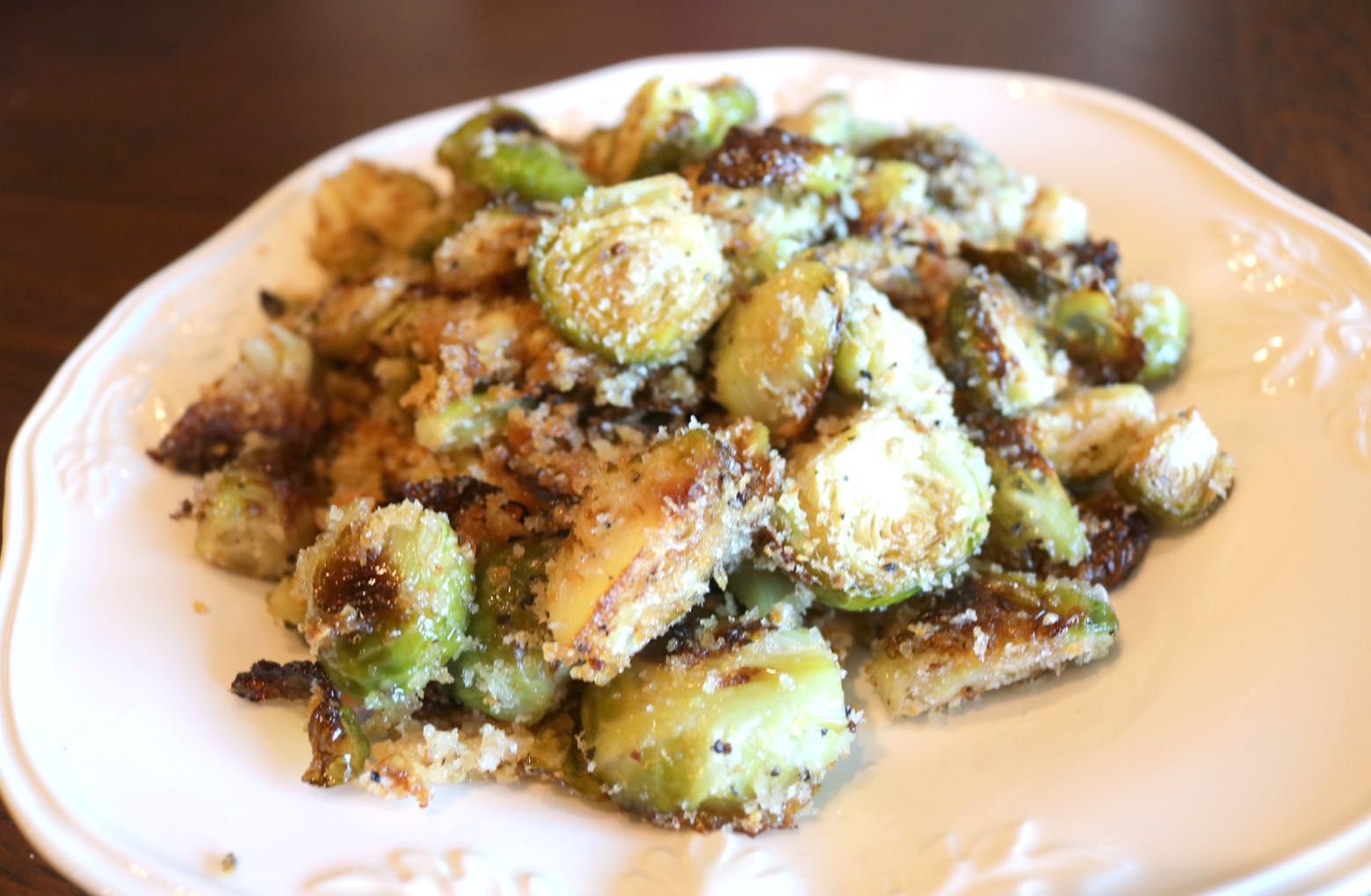 First, let's discuss Brussels Sprouts. Now I know not everyone is a fan of these green bundles of yummy, but these Crispy Brussels Sprouts will make almost everyone a fan. They are SOOOOO GOOD!
Find the recipe here.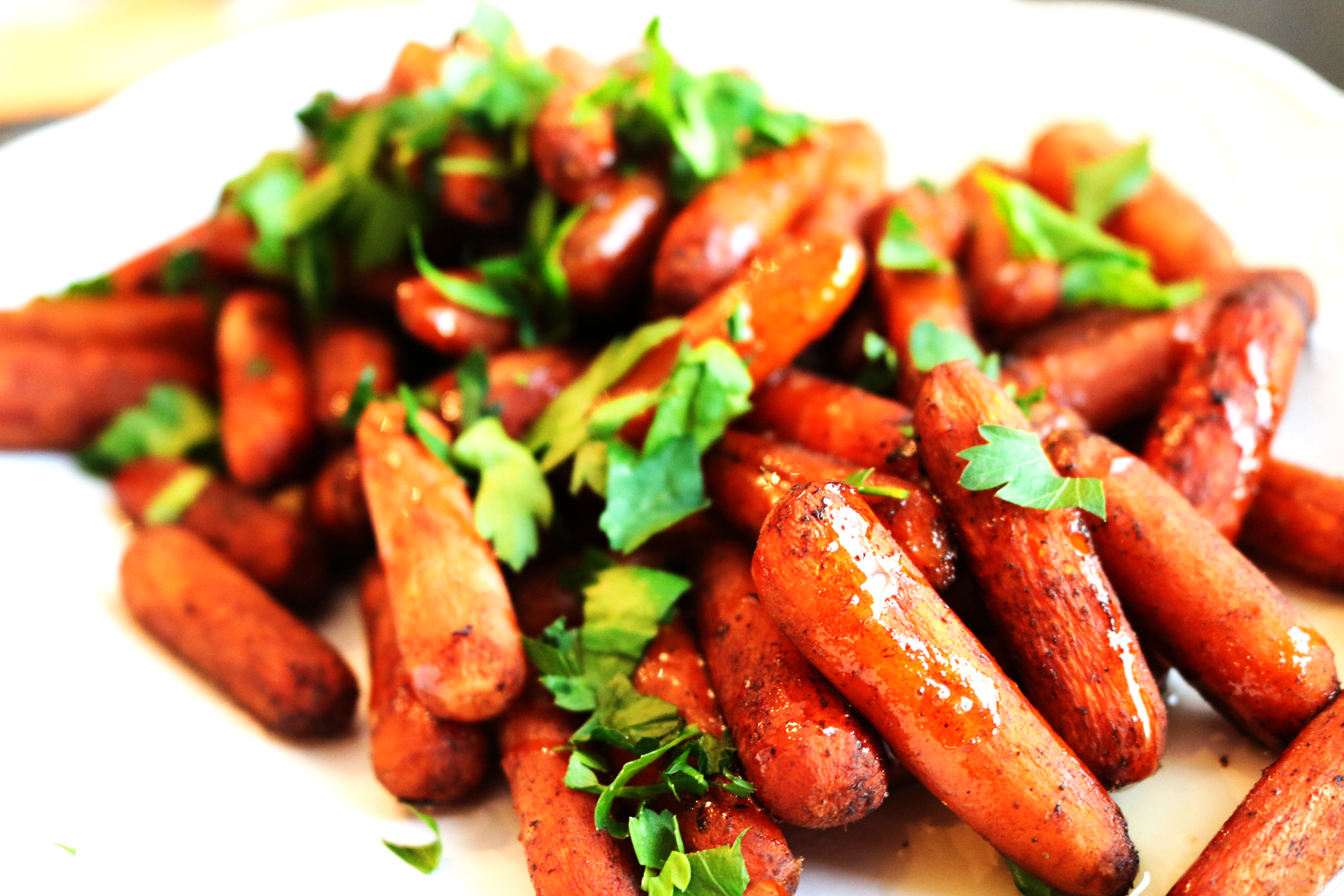 Now the carrots…
Every good Easter table has carrots on it…I mean that is what the Easter bunny eats right? Well on my table I have Honey Carrots. They are just a little sweet making these carrots something very special and perfect for your Easter table.
For the recipe click here.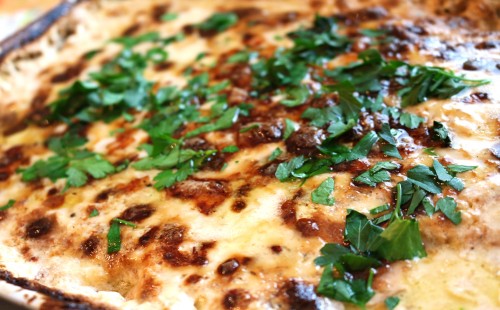 Oh the cheesy potatoes
I am a big potato fan but especially cheesy potatoes and these Gruyere Au Gratin Potatoes do not disappoint. They are rich, cheesy and SO GOOD!! Trust me you need to makes these ASAP.
For the recipe click here.
Now my favorite part….DESSERT
I may have been known to eat dessert first a time or two in my past…and trust me you might was well with these desserts on the table.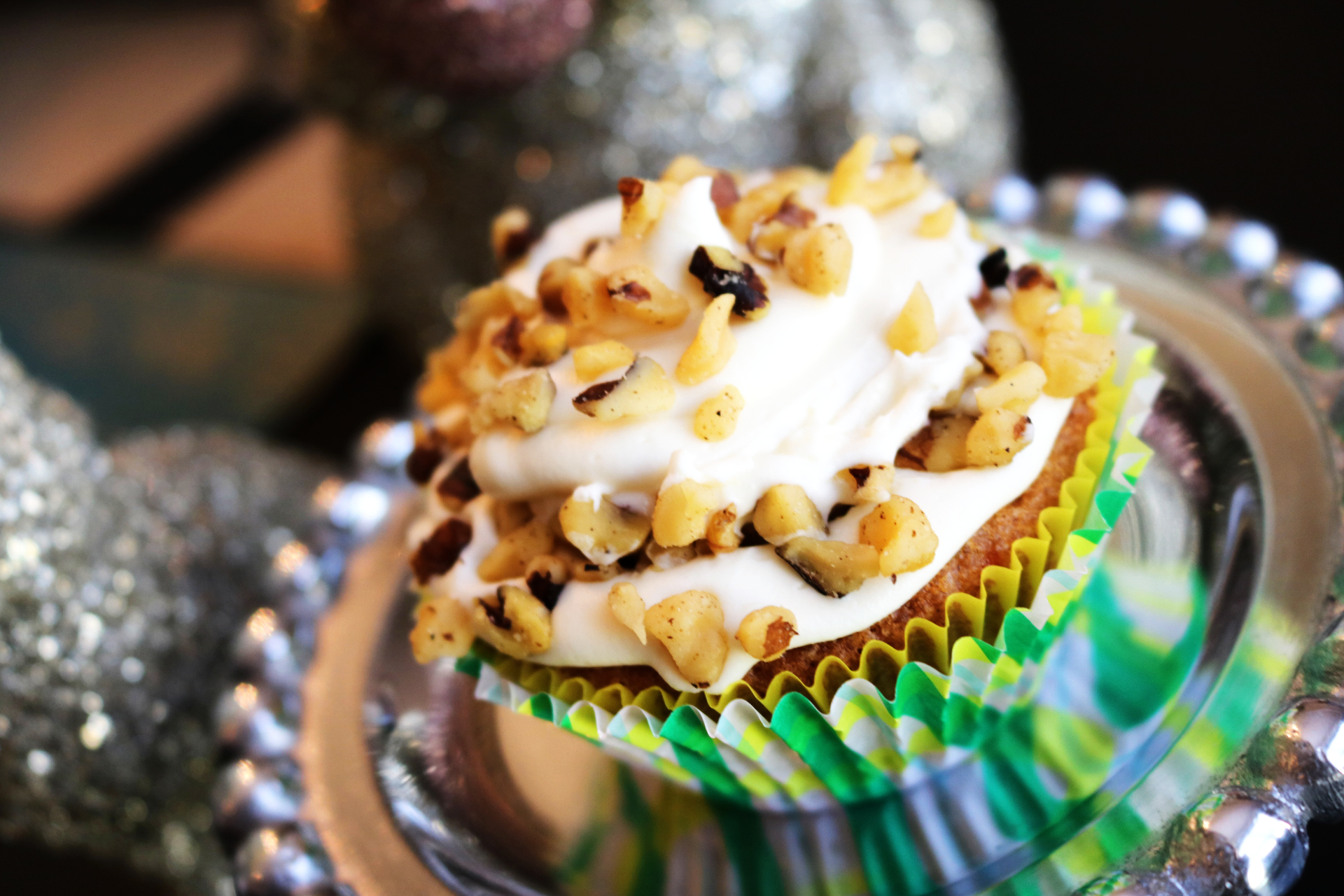 A classic (done my way)
As I mentioned I am a BIG fan of desserts, but I especially love cupcakes. So instead of making a carrot cake I decided to make Carrot Cake Cupcakes. There are so good and the perfect size for your sweet dessert plate.
For the recipe click here.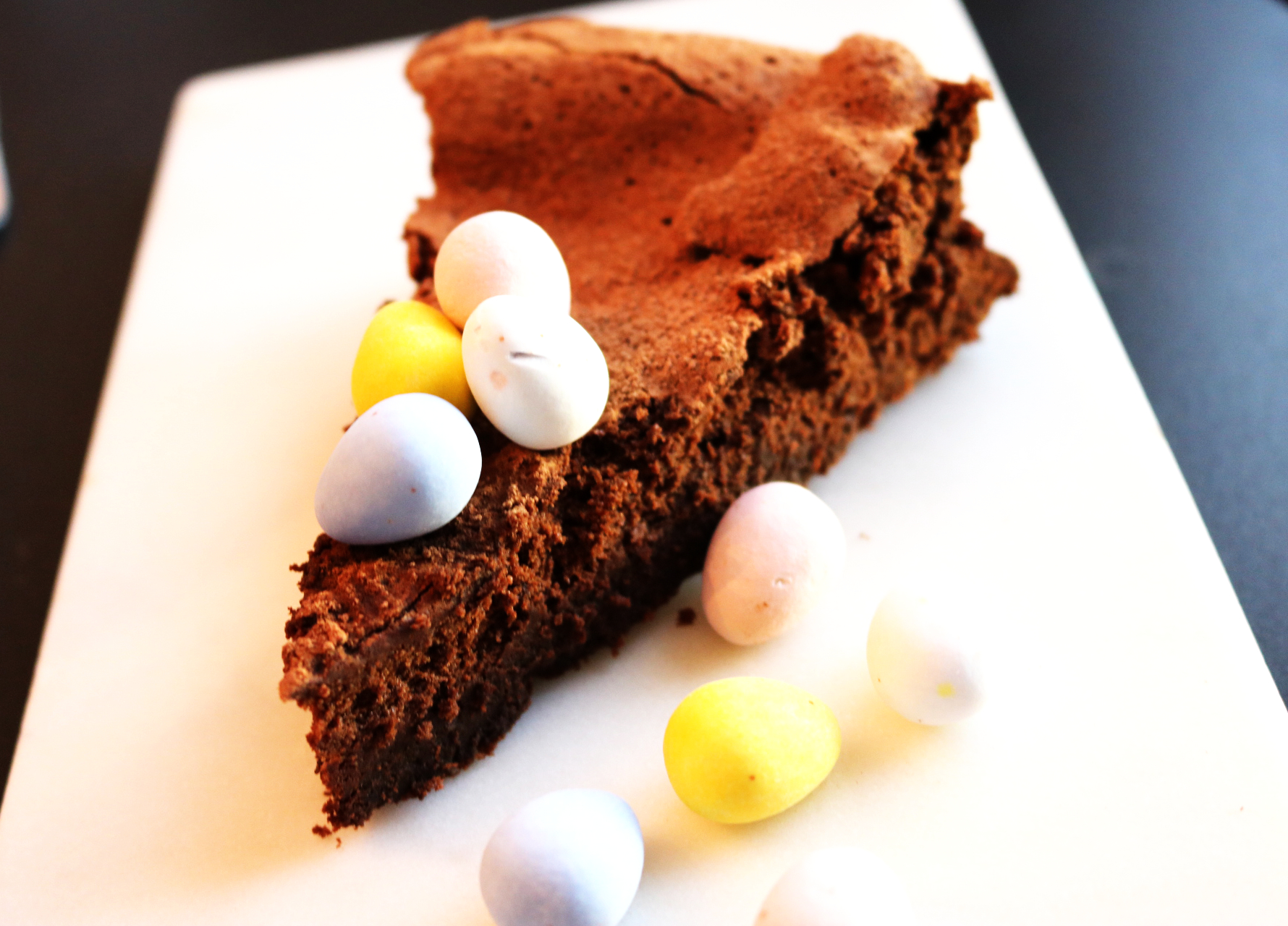 Rich and decadent
There has to be chocolate on my dessert plate and this Flourless Chocolate Cake is the perfect addition to your Easter table. It is rich, decadent and loaded with chocolate in every bite. It will be a hit for sure.
For the recipe click here.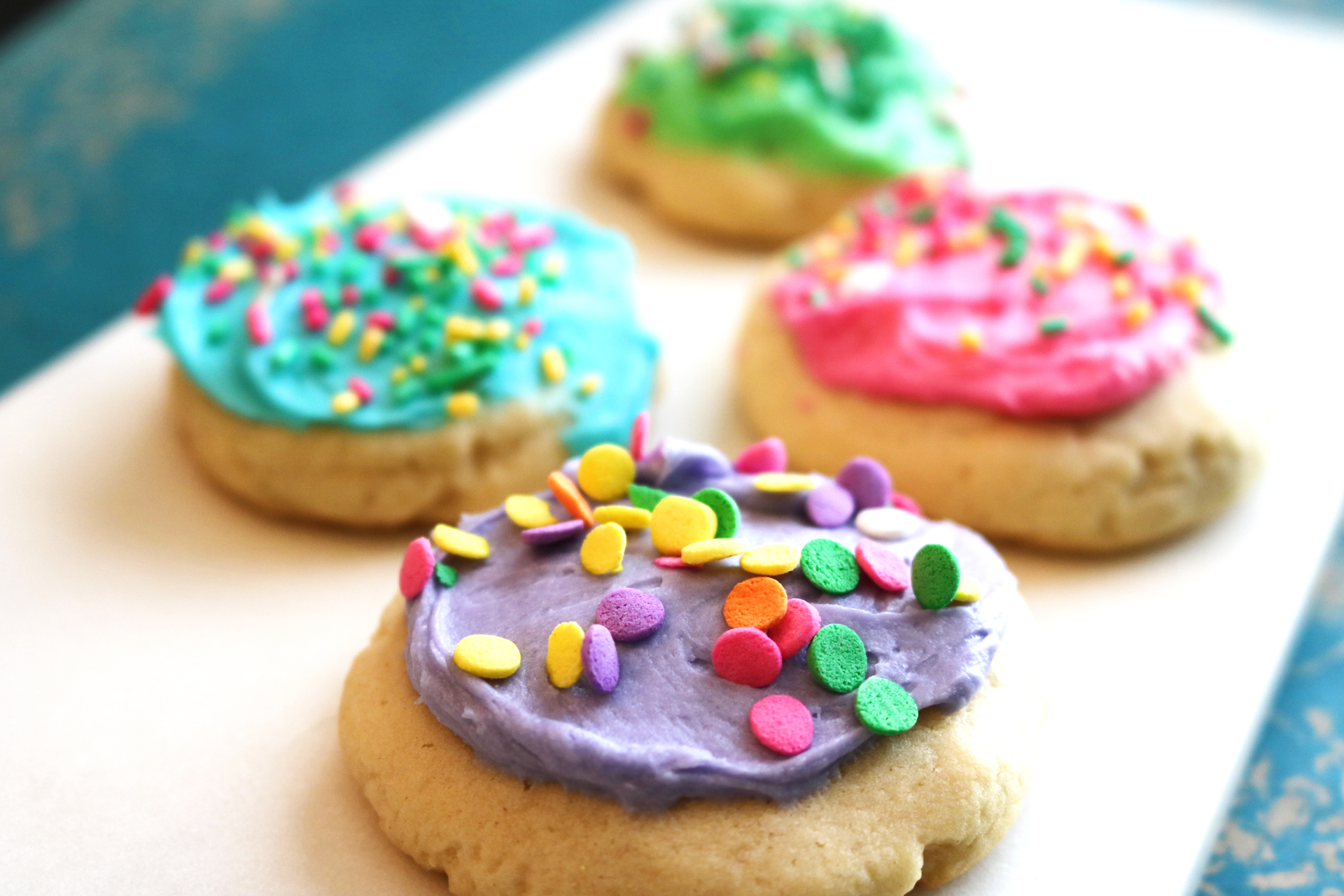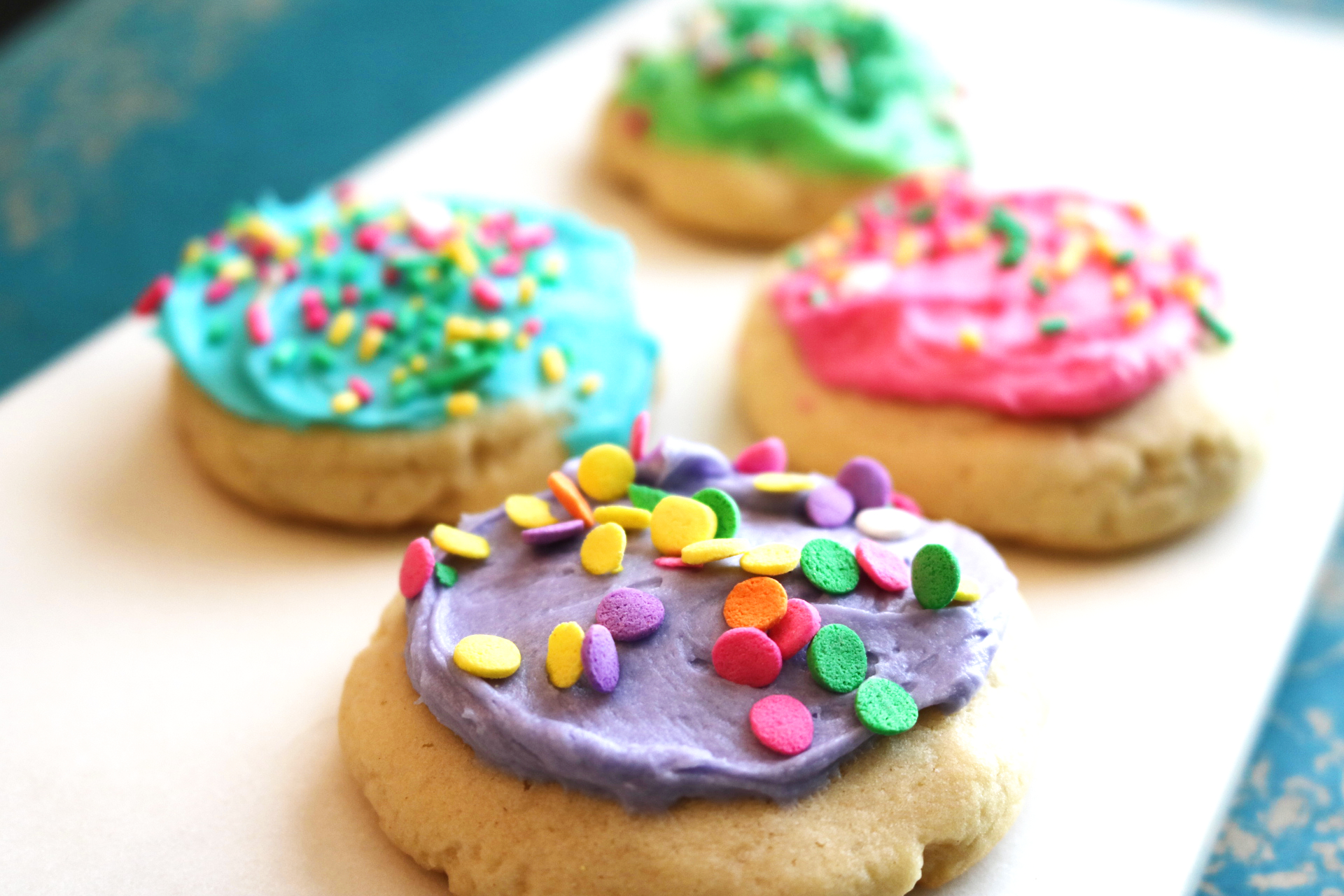 Something for the kids (big and small)
I know the kids will probably be loaded down with Easter candy but I like to always a little something sweet for them as well and these Frosted Sugar Cookies are perfect. Not only are they fun but they are also really good making them a special treat for people of all ages.
For the recipe click here.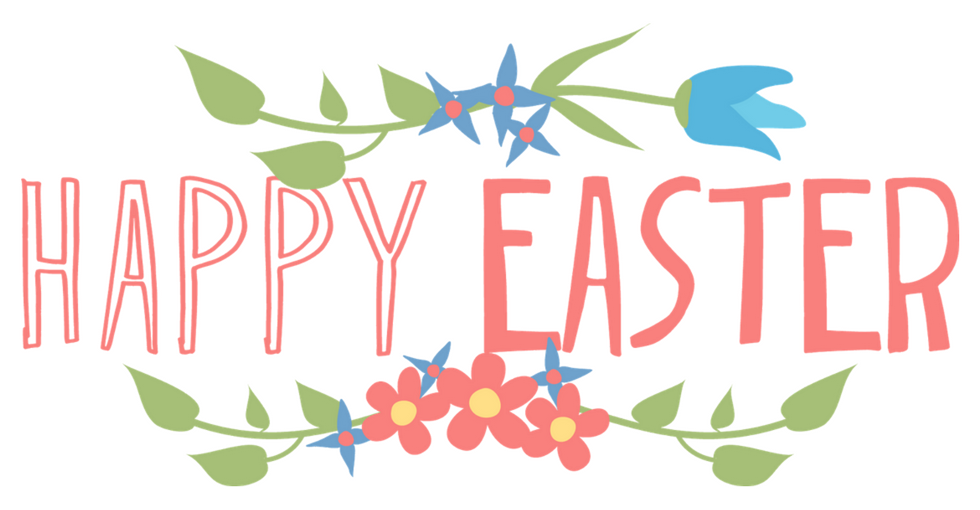 Hope you and yours have a AMAZING Easter!