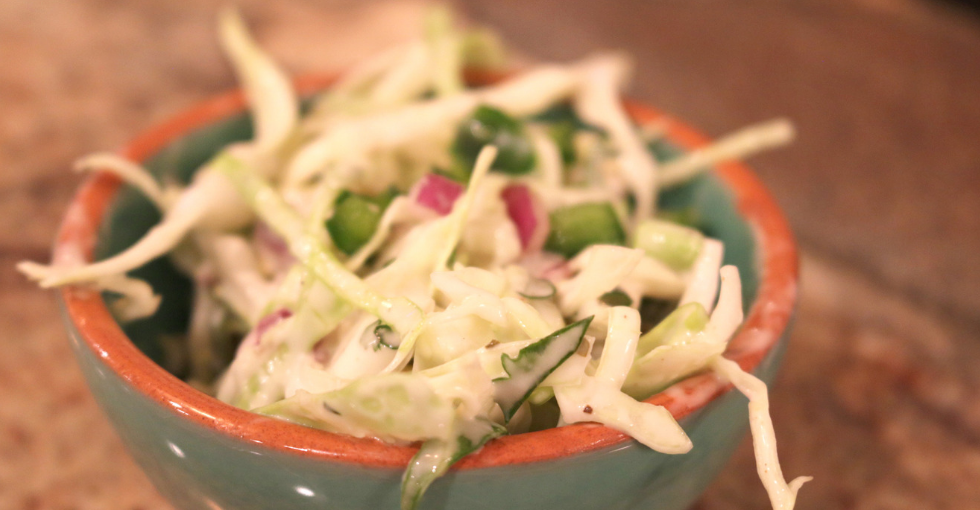 Jalapeno & Cilantro Coleslaw
Truth time…I have never been a fan of coleslaw. I can actually count on one hand the number of times I have had coleslaw. When my Godmother said she was going to make some I was not super excited to say the least. Well… that all changed the minute I tasted it. Jalapeño & Cilantro Coleslaw is now one of my most favorite summer sides!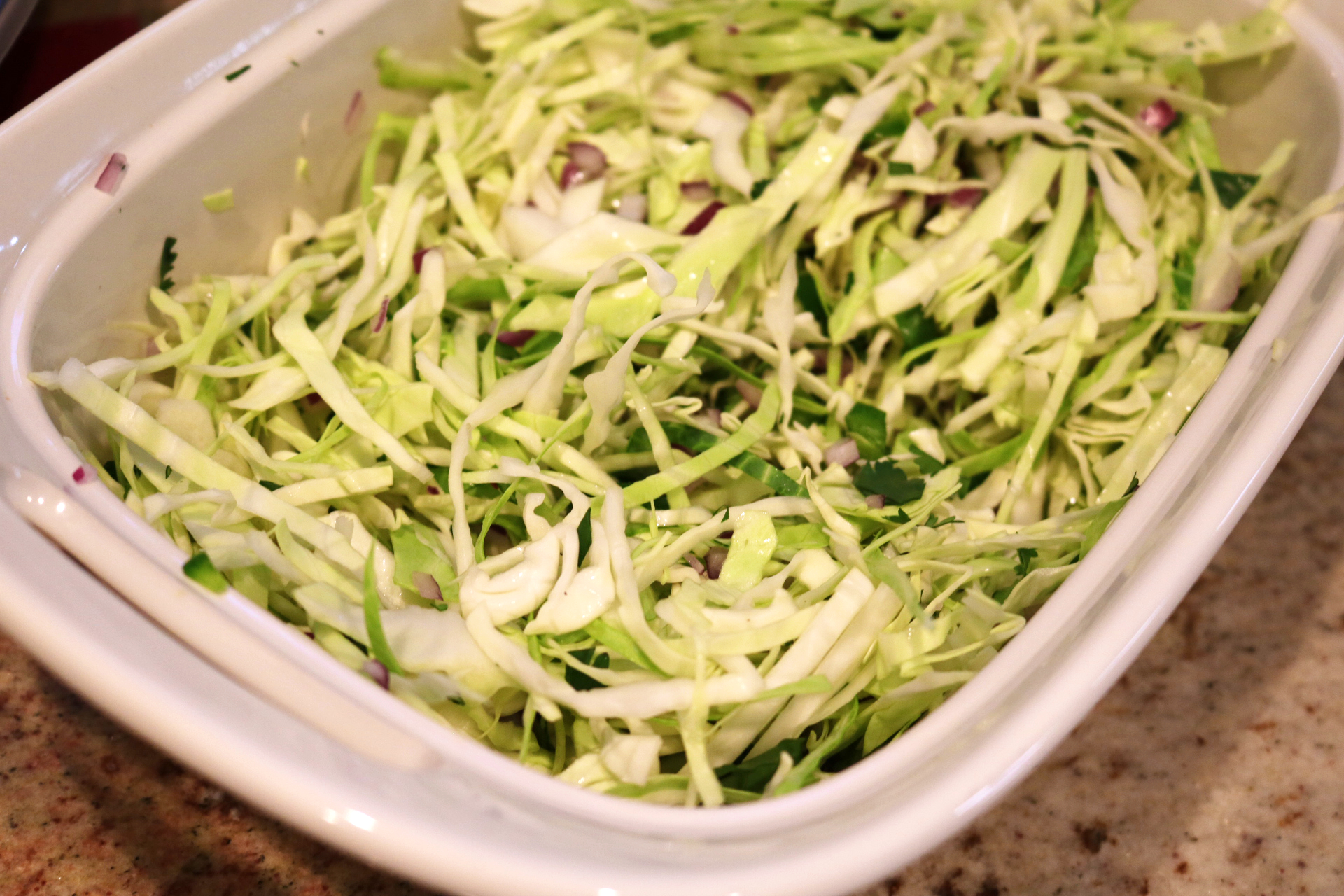 It is all about the prep
When SandyJones, my Godmother, said she was going to make coleslaw I just figured we would buy a bag of slaw and go from there…well I was WRONG. She bought a head of cabbage and cut that bad boy up, and I have to say this is the only way I will do it going forward.
The freshness of the cabbage was so, so good and honestly it was kinda therapeutic to slice it all up. If you wanted to buy a bag of slaw you definately could and it would work great, but if you have a few extra minutes I would go with the head of cabbage.
After the cabbage was sliced she went to town on the onion, jalapeño and cilantro, cutting them into small pieces. This not only adds great texture to the slaw but also a bit of everything in each bite.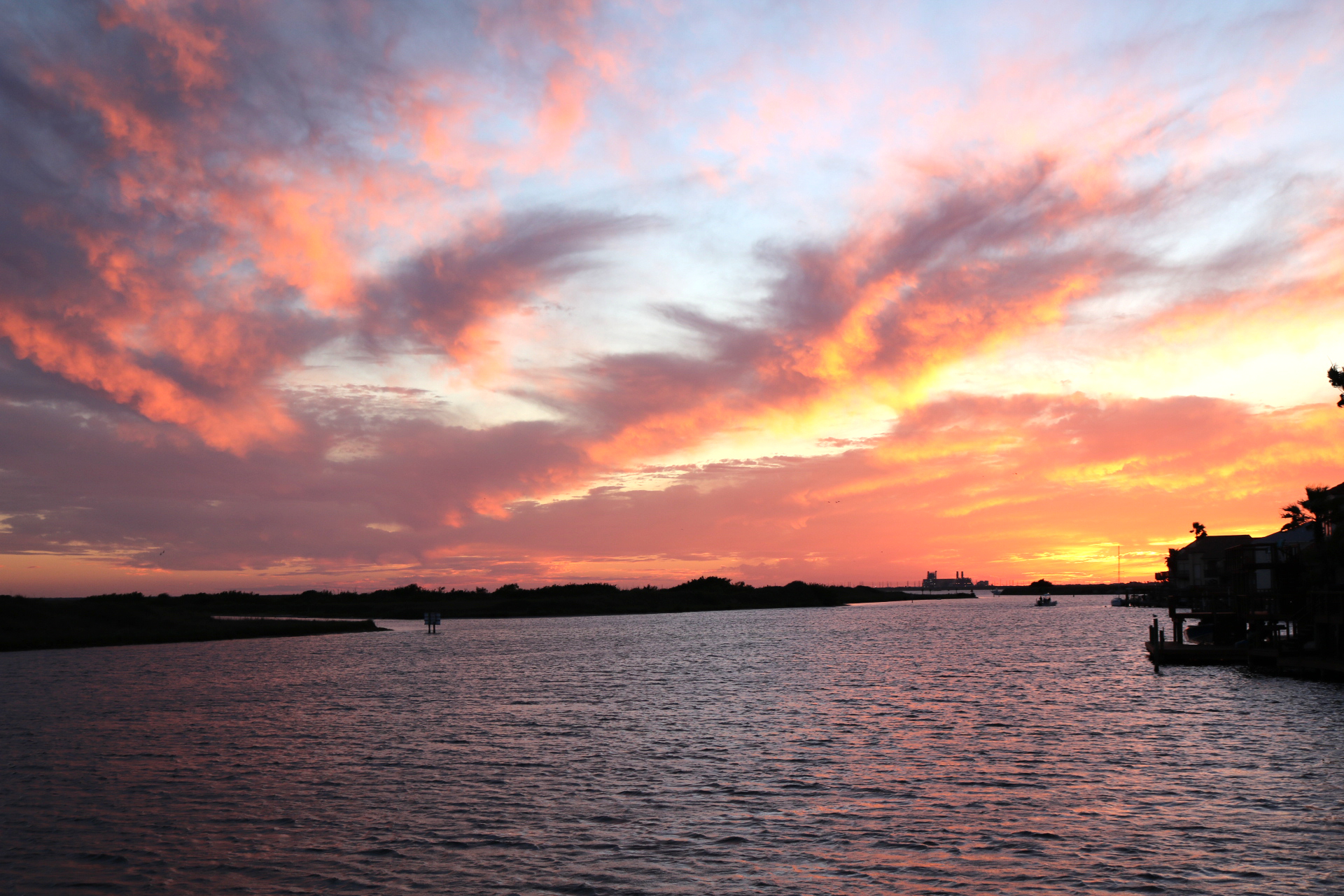 Oh this view
When SandyJones made this slaw we were at their place in Corpus Christi. I love going there to fish, check back next week for an AMAZING fried fish dish (& yes I caught the fish we fried up), but I also go for the view. This picture was taken as we were preparing dinner.
For the record no filter was used and yes I may have cried a little when I realized the beauty I was surrounded by. It is moments like this that make me really appreciate everything big and small in my life…I mean is it not AMAZING!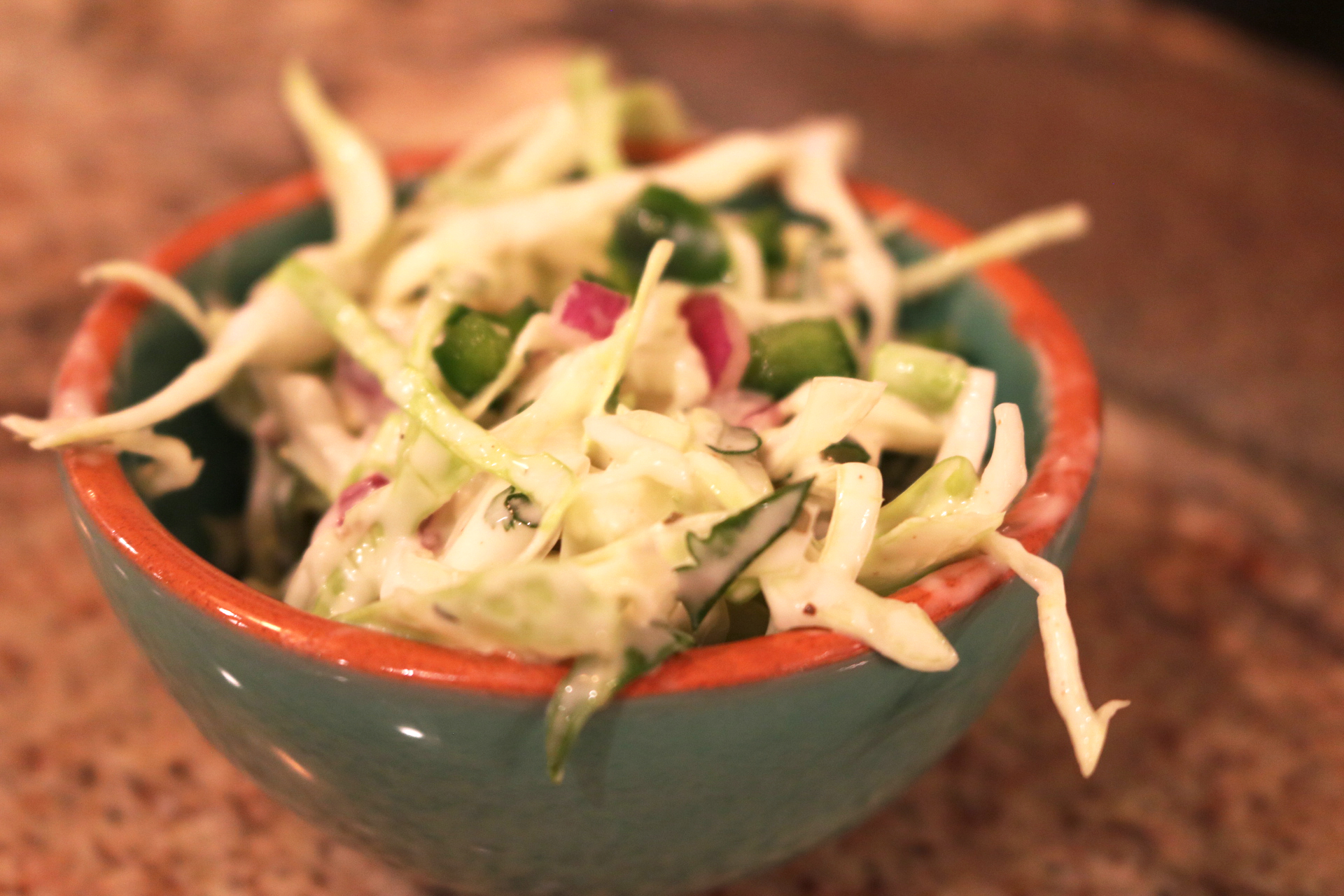 PS…it is KETO friendly and not too spicy
Now I understand that some might not be a fan of spicy foods so the idea of a jalapeño being in the slaw, but if you remove all the seeds it really is not that spicy at all. Actually I thought it could be a little spicier, but if you wanted to leave it out all together you could.
To make this even better it is KETO friendly with only
Make this NOW!
SandyJones
12 servings
Jalapeno Cilantro Cole Slaw
Jalapeno & Cilantro Cole Slaw is the perfect addition to your Spring and Summer dinner table. It is light but loaded with tons of flavor making this a dish everyone is sure to love.
10 minPrep Time
20 minTotal Time
Ingredients
1 head cabbage, sliced into thin strips (I used green)
1 small red onion, diced into small pieces
1-2 jalapeños, seeded and diced (divided)
1/2 cup cilantro, chopped (divided)
1/2 cup mayonnaise
1-2 tablespoons ranch seasoning mix
1-2 tablespoons sour cream
1 teaspoon red wine vinegar
Directions
In a large bowl toss together cabbage, onion, 1/2 of the chopped jalapeño and 3/4 of the chopped cilantro
In a small bowl whisk together mayonnaise, ranch seasoning, sour cream & vinegar
Pour over cabbage mixture and toss to combine
Top with remaining jalapeños and cilantro
Serve and ENJOY!
Notes
Each serving has 4 net Carbs as based on the CarbManager App
7.8.1.2
494
https://sparklesnsprouts.com/2019/04/26/jalapeno-cilantro-coleslaw/
All images are the property of Sparkles n Sprouts, to use image please contact the webmaster at michelle@sparklesnsprouts.com
Pin this now so you you don't lose it!