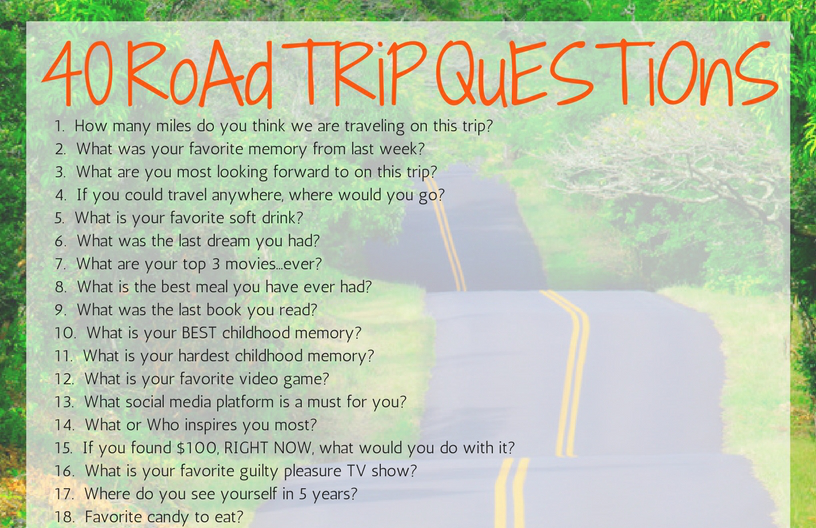 A little summer road trip fun
Growing up every summer there was at least 1 road trip in our family. Sometimes we would travel to Missouri (about 12 hours) or maybe to Florida (too far). Other times we would keep it close and just go a few hours to Austin or San Antonio.
No matter how close or how far, I wish we would have had these questions to help us pass the time.
SO fun….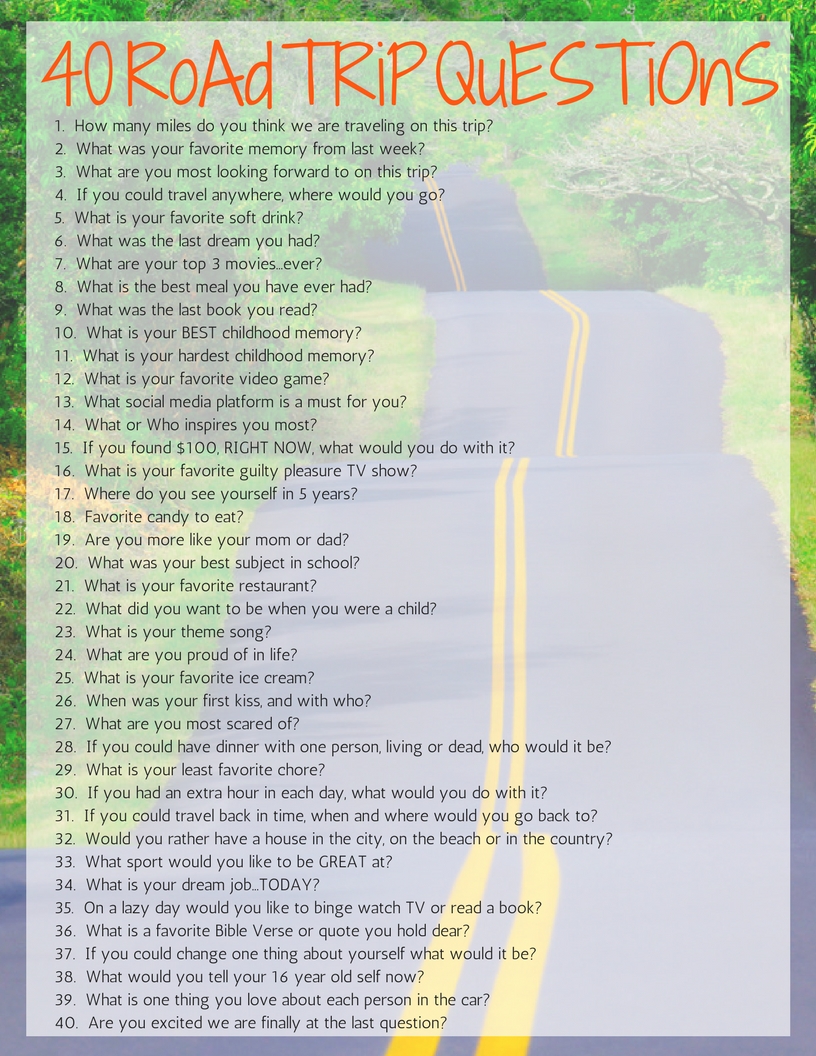 Friends or Family….
Whether you are road tripping with your family or with some friends for a fun girls trip (or guys trip) you need to take these questions along.
Even better if you are doing these with your kids keep track of their answers to compare with later on (or blackmail them with).
Have fun this summer and take a road trip…just make sure to bring along these questions to make it super fun!
To print this out click here