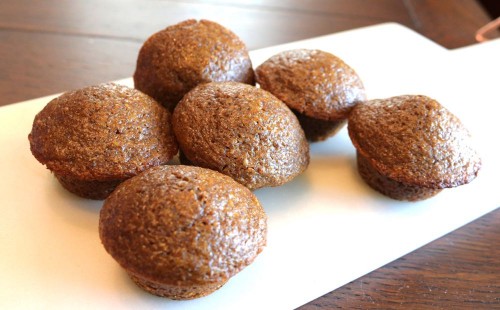 Refrigerator Bran Muffins
Ok so I have an obsession I need to let everybody know about. I am obsessed with these Refrigerator Bran Muffins!! I mean OBSESSED!!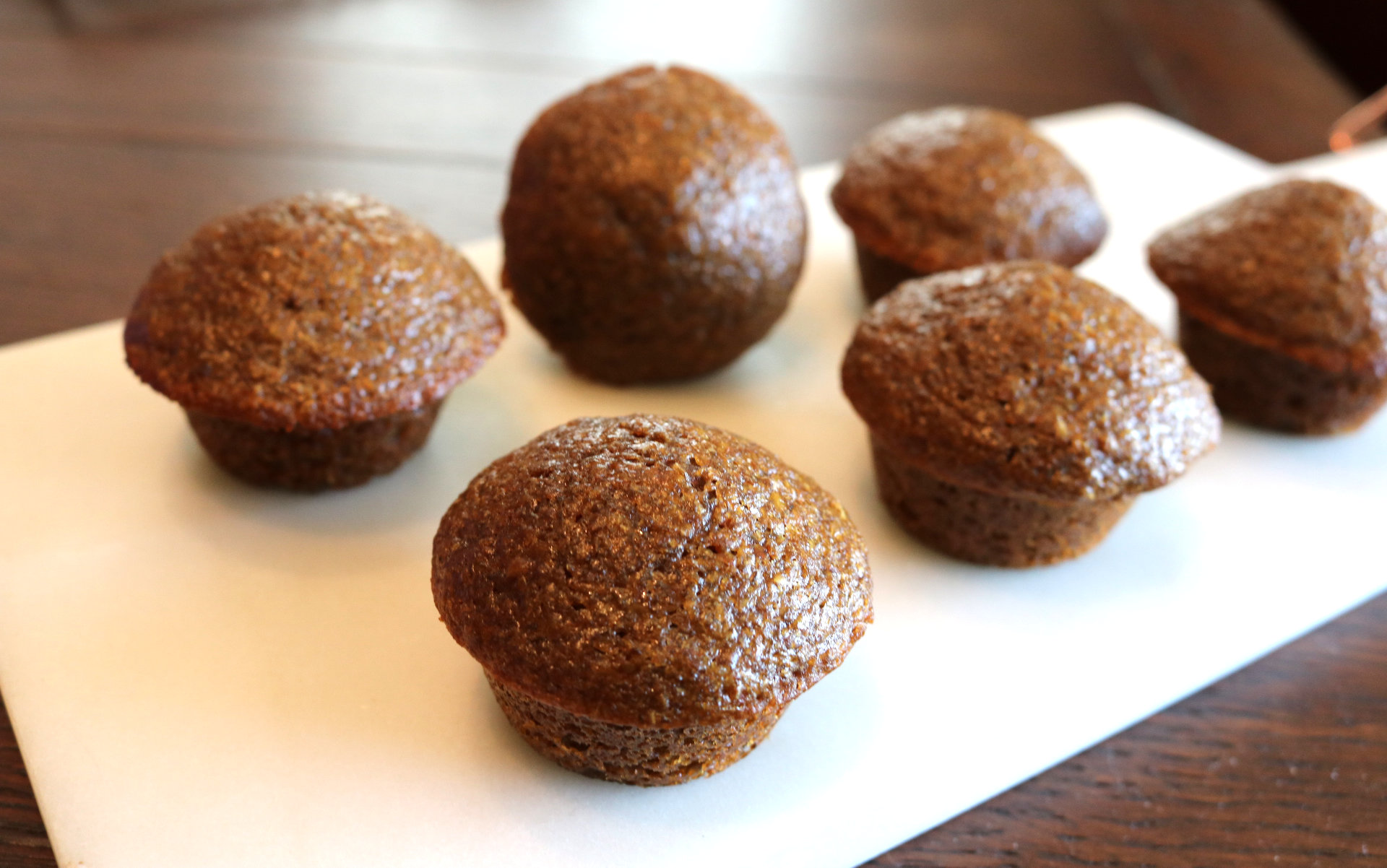 Just let it chill
One of the best parts about this recipe is the fact that once you make it and then let it chill in the refrigerator for up to 6 weeks. The recipe makes a lot of batter. I mean a TON of batter meaning you can have warm muffins anytime you want.
And I do mean ANYTIME. I have been known to make a few of them at 9:00 at night, just because I want one…remember I told you I am OBSESSED.

Little or Big?
It is always a battle in the house whether I am going to make mini muffins (my favorite) or big muffins (my dad's favorite). Typically I win…I mean just look at how cute they are. They are so little, fluffy and YUMMY.
If you like big muffins, make sure to extend the baking time to about 15 minutes, just make sure to not over bake them. Trust me you do not want a dry muffin.

Let's talk about the bran
Please don't let bran in the name scare you. These muffins are full of flavor, a little sweet but not gritty. They have a hint of molasses in each bite, which is one of my favorite things about these muffins.
If you wanted to add another texture you could add in pecans or walnuts. You could also add in coconut or even some shredded carrots for extra good for you stuffs. Maybe even some fruit, like dried cranberries or dried cherries. Make them perfect for your family.
A new favorite in the making
chelle chelle
144 mini muffins
Refrigerator Bran Muffins
Light but hearty muffins that are loaded with tons of flavor, a perfect bit of sweetness without a lot of guilt making these a perfect morning treat
10 minPrep Time
12 minCook Time
22 minTotal Time
4 based on 5 review(s)
Ingredients
5 cups All bran orginial cereal, divided
2 cups boiling water
1/2 cup sugar
1/2 cup brown sugar
1 1/2 cup molasses
1 cup oil
4 large eggs
1 quart low fat buttermilk
5 cups all-purpose flour
5 teaspoons baking soda
1 teaspoon salt
Directions
In a medium bowl combine 2 cups bran cereal and boiling water, set aside to cool
In a large bowl combine remaining cereal, sugar, brown sugar, molasses, oil, eggs and buttermilk
In a serape bowl whisk together flour, baking soda, and salt
Add flour mixture to sugar mixture, gently stirring to combine
Fold in bran and water mixture, stirring until just combined, making sure to not over mix
Cover mixture and store in the refrigerator for at least 2 hours before baking
--When ready to bake--
Preheat oven to 350
Stir batter to combine
Spray muffin tin (I prefer mini muffins, but regular size muffins work as well)
Scoop batter into tins filling until almost full
Bake for 11-12 minutes, for mini muffins, or 15-17 minutes for large muffins
Remove and let cool for 3-4 minutes
Serve & ENJOY!
Batter will stay good in the refrigerator for up to 6 weeks
Notes
Each mini muffin is 2 WW Smart Points
Nutritional Info Calories 49 - Calories from Fat 9 - Total Fat 1 g - Saturated Fat 0.7 g - Monounsaturated Fat 0.6 g - Polyunsaturated Fat 0.1 g - Trans Fat 0 g - Cholesterol 9 g - Sodium 89 mg - Potassium 66 mg - Total Carbohydrate 8 g - Dietary Fiber 0 g - Sugars 3 g - Protein 1 g
Vitamin A 2 % - Vitamin C 0 % - Calcium 2 % - Iron 0 %
7.8.1.2
325
https://sparklesnsprouts.com/2017/05/15/refrigerator-bran-muffins/
All images are the property of Sparkles n Sprouts, to use image please contact the webmaster at michelle@sparklesnsprouts.com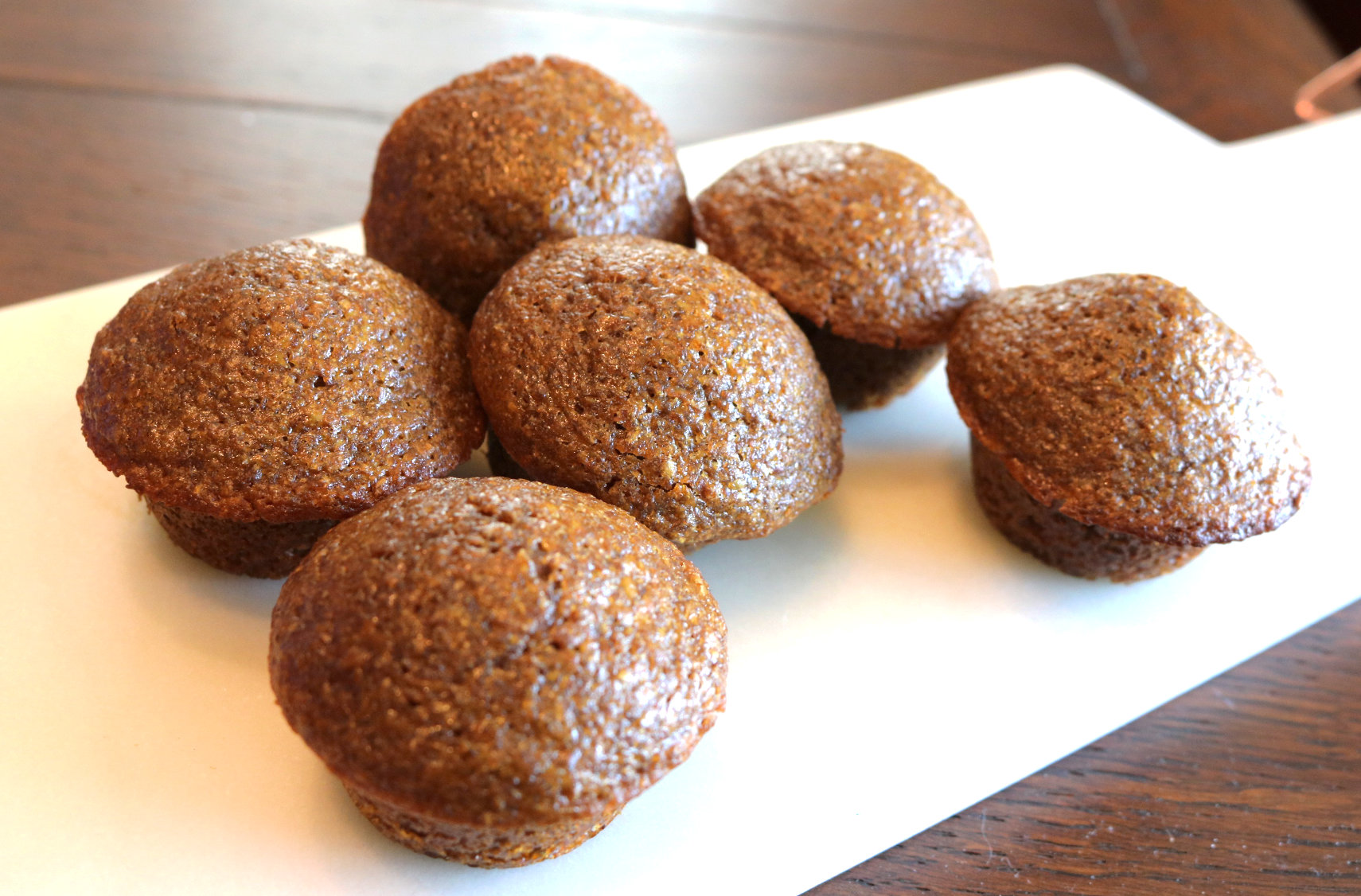 I cannot get enough
Trust me once you start making these muffins you will keep making them. As soon as I get through one batch I make another ASAP…there is always some bran muffin batter in the fridge. Don't forget I am OBSESSED with these muffins!!