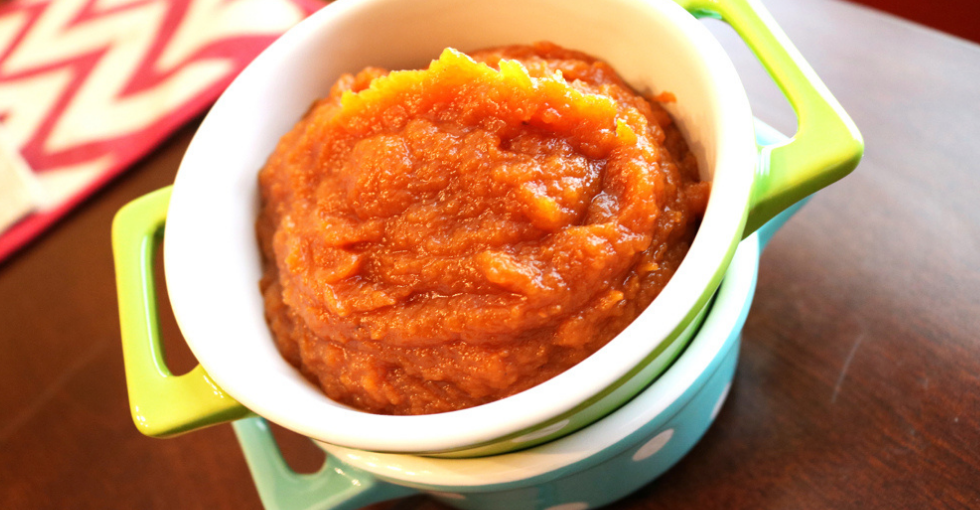 OK… I have a sad story about pumpkin butter. As I am sure you know by now I am a BIG, BIG pumpkin fan. One of my most favorite pumpkin treats is pumpkin butter, but when I went to buy some the other day at Trader Joes they were out! There was none to be found… NONE!!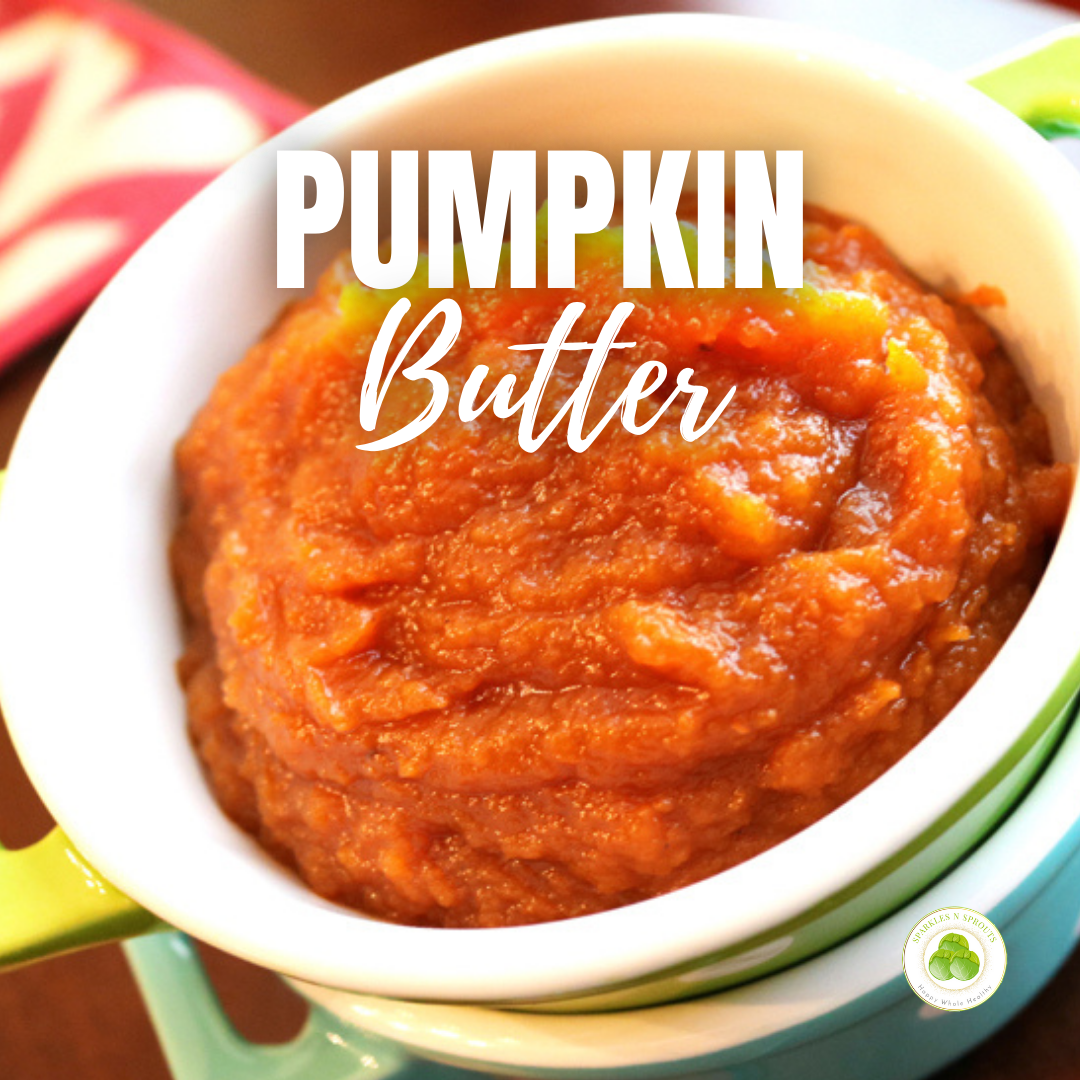 MY Pumpkin Butter Obsession
So it all started back 10+ years a go when I was aimlessly wondering through Williams Sonoma one October day. This very sweet lady came up to me and asked if I would like to try some pumpkin butter. I mean she had me at the word pumpkin but the butter was super intriguing. Well, after the fist try I was hooked. I might have been known to call in August and see when they are putting it out, I was that hooked.
A couple years ago my pumpkin butter love kinda had a little change… I tried Trader Joes version. Y'all I loved it! The beauty of this for me was Trader Joes is 10 minutes from me, and Williams Sonoma is 25 minutes (without traffic) and TJ's is less expensive… both a win for me. Don't get me wrong when I make it into Williams Sonoma I still pick up a couple jars but TJ's is my go to.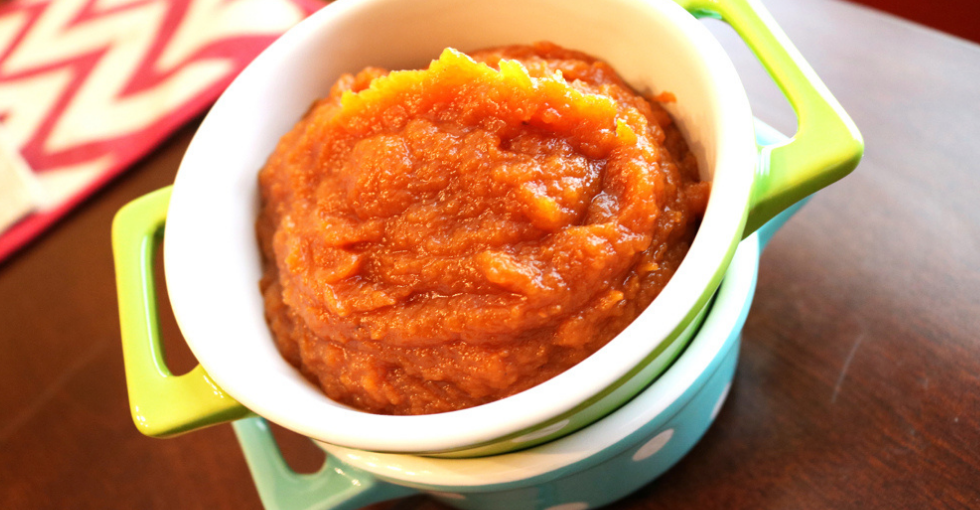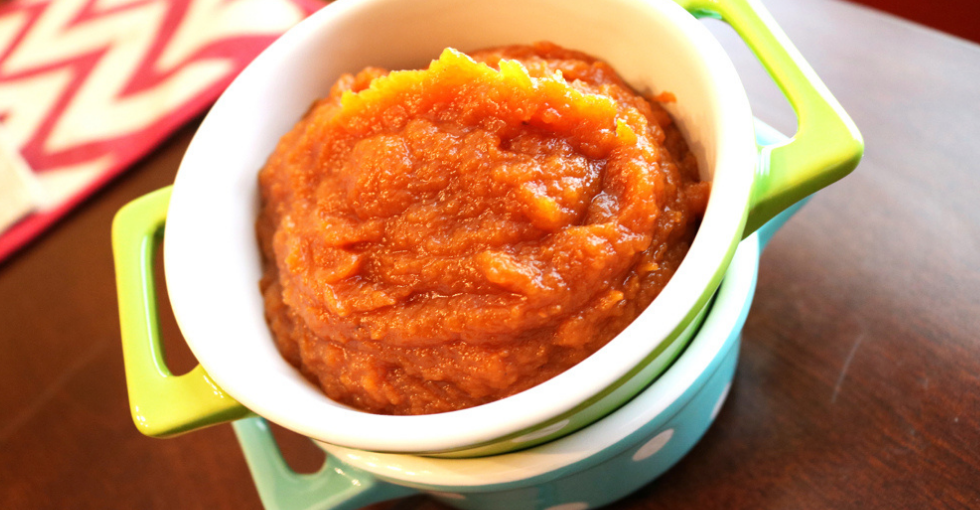 And then there was NONE!!
This whole quarantine things has been rough on all of us, so the other day when I was going to Trader Joes to get everything pumpkin I was so excited to get my pumpkin butter.. I mean this was truly my light at the end of the tunnel.
As I entered the store I saw all the beautiful pumpkins, fall flowers, pumpkin end caps but I couldn't be deterred I need my "punkin" butter. I made a beeline to the jelly aisle and there was a huge gapping hole where it should be. Quietly, I told myself not to panic… it is somewhere else I thought. Patiently I went and found an associate (in their cute flower shirt) and asked very sweetly where the pumpkin butter was living these days. Her smile immediately turned to a frown (I am guessing since she had a mask on) and she very quietly told me the words I just didn't think I could handle… "we are out". Standing there, for what seemed like a hour, I asked when the next shipment is coming and she so sweetly said she didn't know for sure. Let that sink in for a minute.
I thanked her and proceeded to buy everything pumpkin in the store to make up for my grief over my lack of punkin butter, all the while thinking about how I could get to Williams Sonoma in the next week. After leaving I went to Starbucks and got a PSL to help comfort me and then it is hit me… I know how to make it. And that was it… I was going to take care of me…all on my own… I don't need no Trader Joes to take care of me and my obsession.
You can make your own too!
MJ
32 servings
Slow Cooke Pumpkin Butter
Pumpkin butter made in a slow cooker, bringing all the best Fall has to offer into this delicious spread
5 minPrep Time
3 hrCook Time
3 hr, 5 Total Time
Ingredients
4 cups pumpkin puree
1 cup sugar
2 cups brown sugar
1 tbsp pumpkin pie spice
1 tsp salt
1 tsp pepper
3 tbsp maple syrup
Directions
Combine pumpkin puree, sugars, pumpkin pie spice, salt & pepper until smooth in a slow cooker
Cook on low for 2-3 hours, stirring every 30 minutes, to keep mixture from burning
When mixture is thickened and cooked down some stir in maple syrup and place into glass jars to let cool completely
Serve & ENJOY on EVERYTHING!!!
Notes
Each serving (about 2 Tbsp) is 2 WW+ points:
Nutritional Info Calories 74 Calories from Fat 1 Total Fat 0.1g Cholesterol 0mg Sodium 4mg Potassium 80mg Total Carbohydrates 19.0g Dietary Fiber 0.9g Sugars 17.2g Protein 0.4g Vitamin A 95% Vitamin C 2% Calcium 2% Iron 3% Nutrition Grade A
7.8.1.2
132
https://sparklesnsprouts.com/2020/10/01/pumpkin-butter-2/
All images are the property of Sparkles n Sprouts, to use image please contact the webmaster at michelle@sparklesnsprouts.com
I have to be honest I love this version so much… I am not sure I will be going to Williams Sonoma or stalking Trader Joes for pumpkin butter this year.
Make sure and pin this so you don't have a pumpkin butter crisis like I did!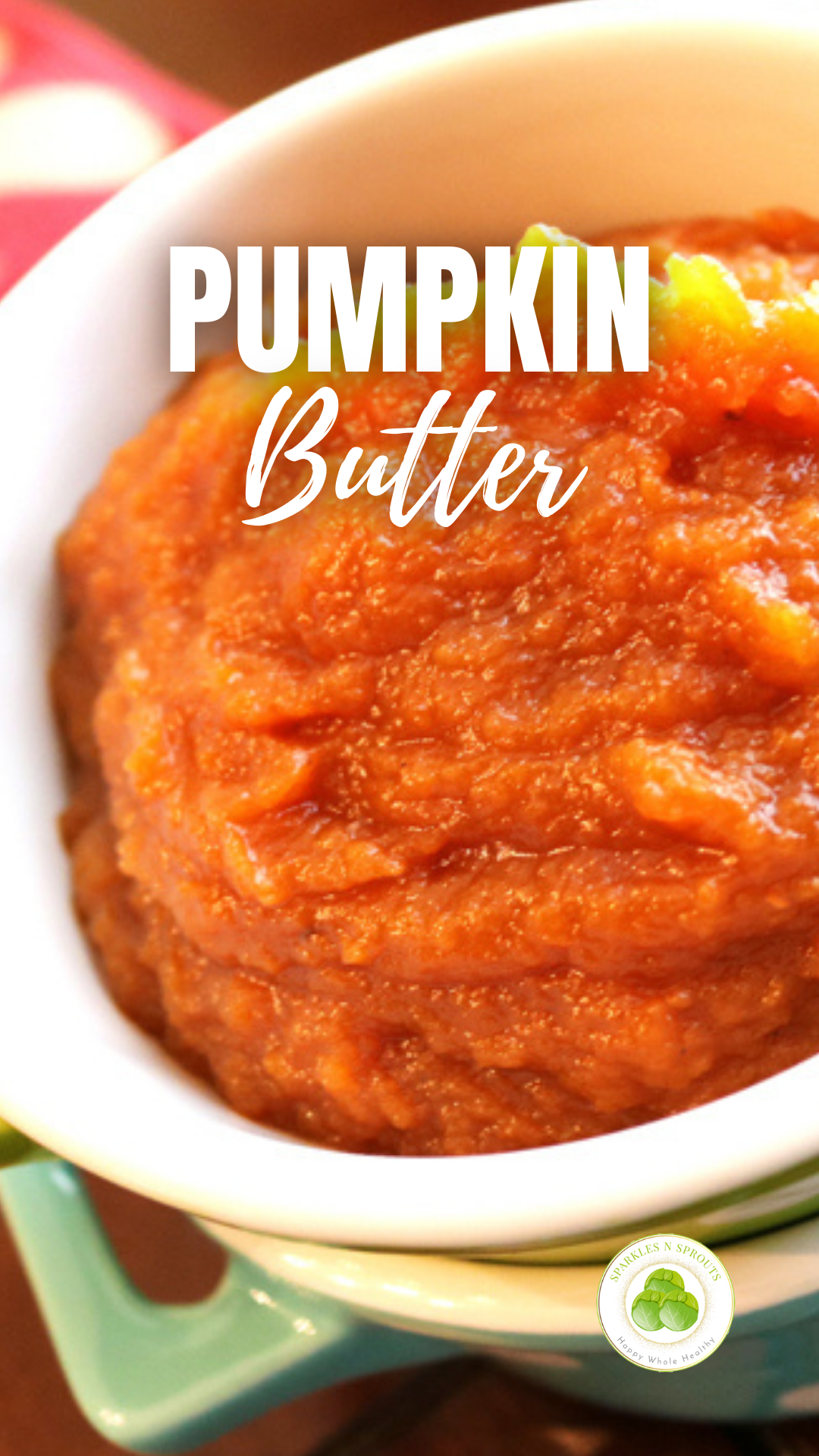 Follow us so you never miss a thing!