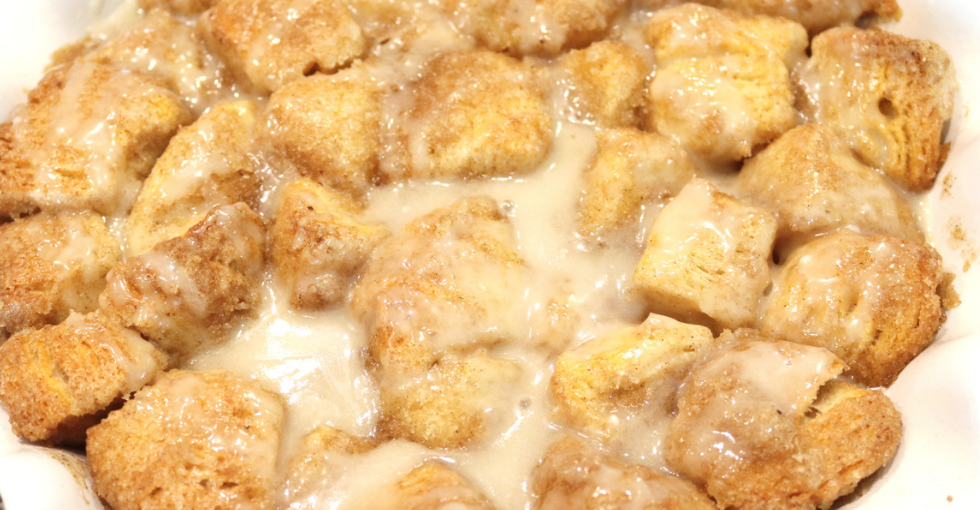 Cinnamon Roll Bites – Your New Go-To Breakfast
Cinnamon Roll Bites are the perfect Christmas morning breakfast. They are quick, easy and bring the wonderful aroma of homemade cinnamon rolls (like these) without all the work.
It all starts with Biscuits…
These delicious cinnamon roll bites start with canned biscuits. Yep, you read that right… canned biscuits. That is what makes this recipe so easy, you cut up canned biscuits. I used the grands buttermilk biscuits, but you could use whatever you have on hand.
PS…Flaky biscuits would be pretty good I bet.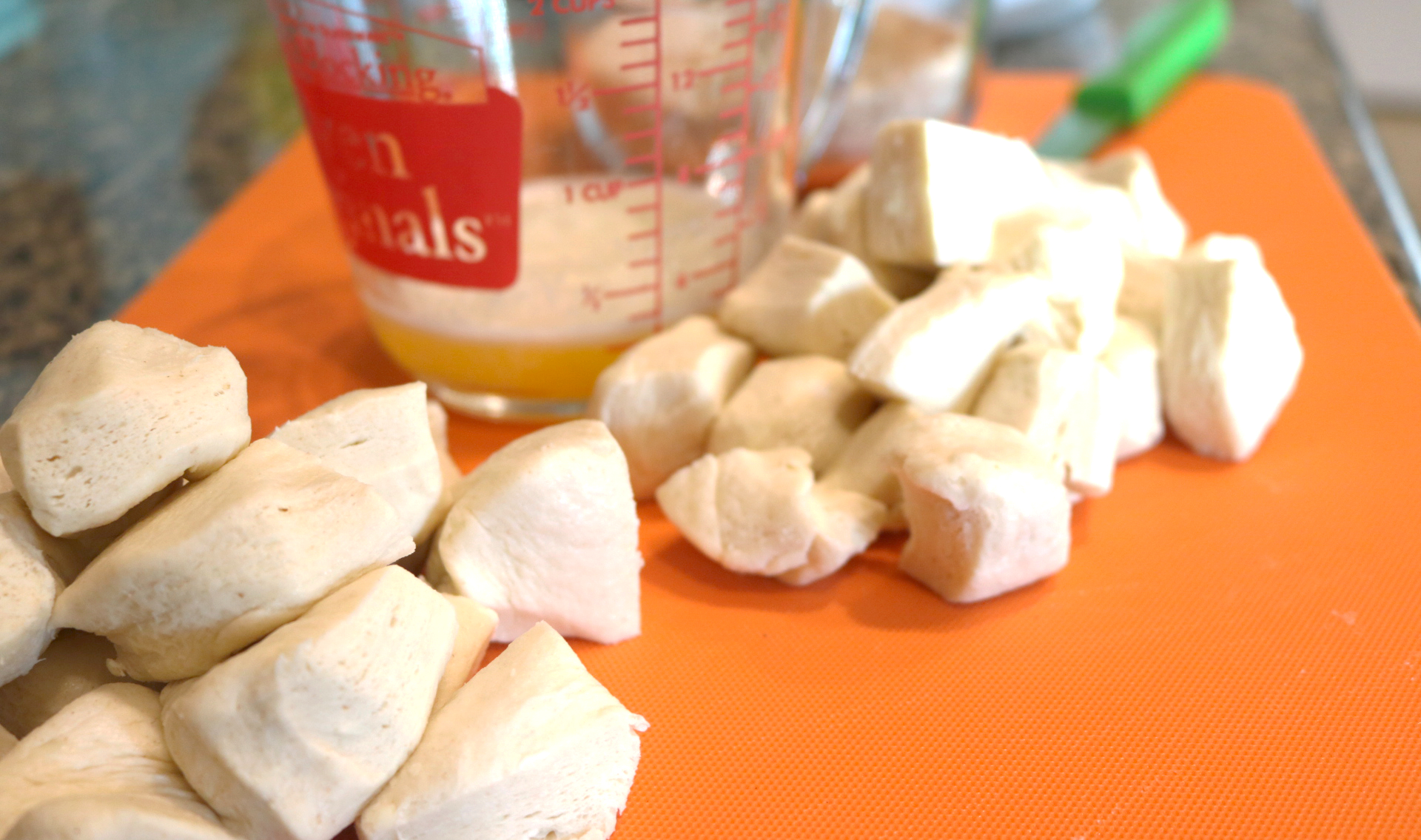 Let's talk Cinnamon & Sugar (& few little something extras)
Growing up I ate A LOT of cinnamon toast and these Cinnamon Roll Bites remind me of my childhood favorite. Now that I grown up a bit I changed it up a bit, to add just a little something extra special. Don't worry neither crazy changes, and you can leave them out but they defiantly add a little something to the bites.
First I used brown sugar with the white sugar. I love how it caramelizes as it cooks down with the butter and adds an extra richness to each bite.
Secondly, I added in a 1/2 teaspoon of pumpkin pie spice. I love the extra bit of warmth it brings to the bites. If you are not a fan, or just over anything pumpkin, leave it out it will still be AMAZING!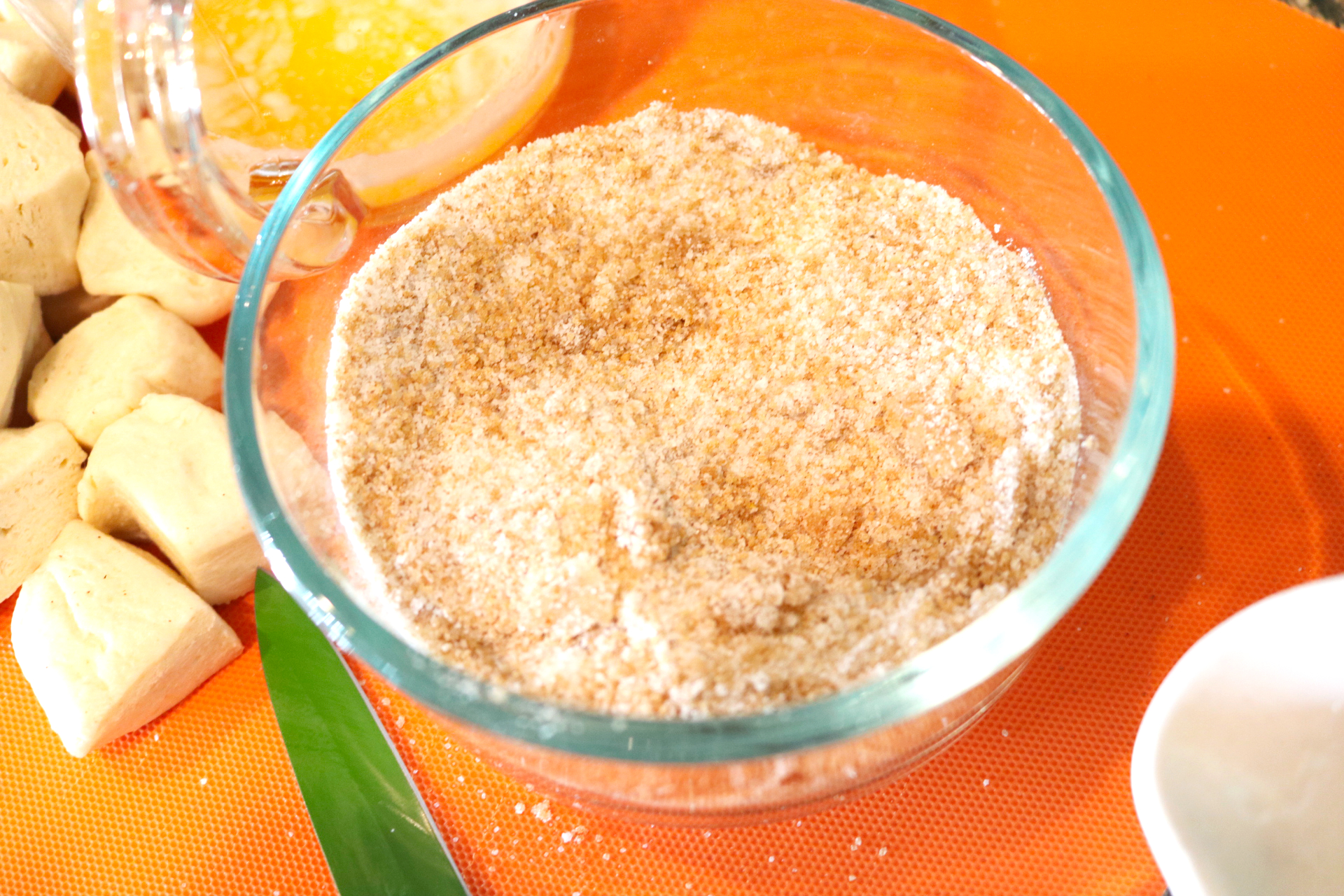 Bring on the Butter …
Once the biscuits are cut, the cinnamon sugar mixture is ready it is time to melt the butter.
The ingredient that brings everything together is the butter. You dip the biscuits into the melted butter (I did it right in the measuring cup) and then roll it in the cinnamon & sugar and then pile it into the baking dish. It truly is so simple, and something the kids could help with… if you don't mind a little mess here and there (or everywhere).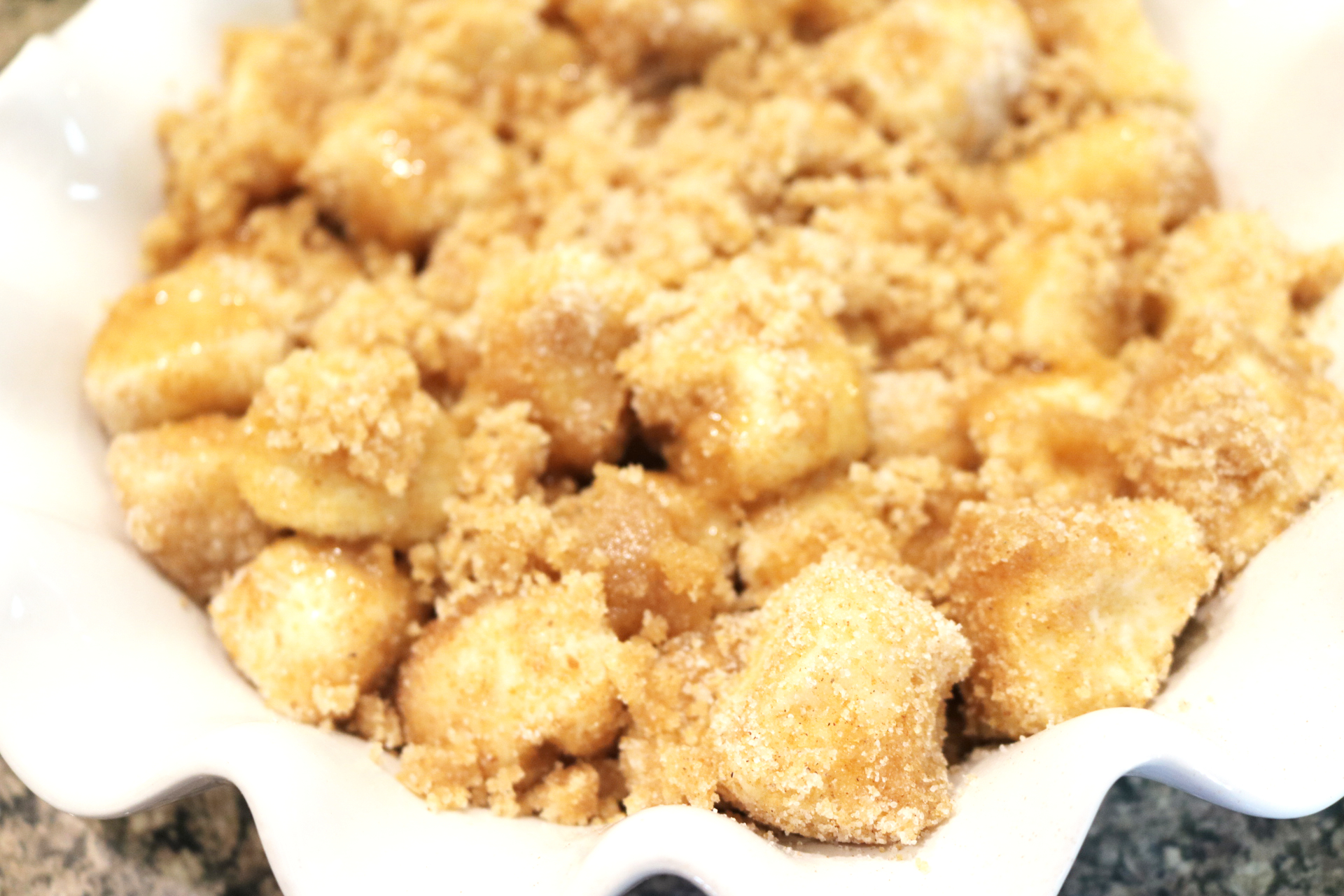 Cinnamon Roll Bites Time!
As the bites bake they fill the house with the wonderful aroma of cinnamon rolls, which let's be honest is there anything much better? Oh… and don't forget the oooey gooey goodness that happens when it bakes!!
The beauty is though you didn't have to proof any dough. You didn't have to roll anything out on the counter and get flour everywhere. You also didn't have to try and roll the dough back into a long roll and then cut it.
All are wins for me!
Preheat the oven!
Chelle Chelle
Cinnamon Roll Bites
Cinnamon Roll Bites are the perfect morning treat. They are everything you love about homemade cinnamon rolls without all the work.
20 minPrep Time
15 minCook Time
45 minTotal Time
Ingredients
Bites
2 cans of biscuits
1 cup sugar
1/2 cup brown sugar
1 teaspoon cinnamon
1/2 teaspoon pumpkin pie spice (optional)
1 cup butter, melted
Icing
1 - 1 1/2 cups powered sugar
3-4 tablespoons milk, or half & half
1 teaspoon vanilla bean paste (or vanilla extract)
Directions
Preheat oven to 375
Spray a pie plate or small casserole dish with nonstick spray
Cut biscuits into small bites (I cut each into 9 squares, but 6 would work)
In a small bowl whisk together sugars, cinnamon and pumpkin pie spice (if using)
In a medium microwave safe measuring cup, melt butter
Using a fork, dip a few biscuits bites into the butter and toss to coat
Then place into cinnamon & sugar mixture and then pile into baking dish
Repeat until all bites are coated
Pour any remaining butter over the top and sprinkle any remaining sugar over the top
Bake for 15-18 minutes, or until edges are browned
Remove and let cool for a few minutes while making the icing
In a small bowl whisk together all the icing ingredients until smooth
Drizzle over cinnamon roll bites
Serve & ENJOY!!
Notes
You can use cream cheese icing if desired, just thin it out so you can drizzle
7.8.1.2
528
https://sparklesnsprouts.com/2020/12/18/cinnamon-roll-bites-your-new-go-to-breakfast/
All images are the property of Sparkles n Sprouts, to use image please contact the webmaster at michelle@sparklesnsprouts.com
Pin this Now so you don't lose it!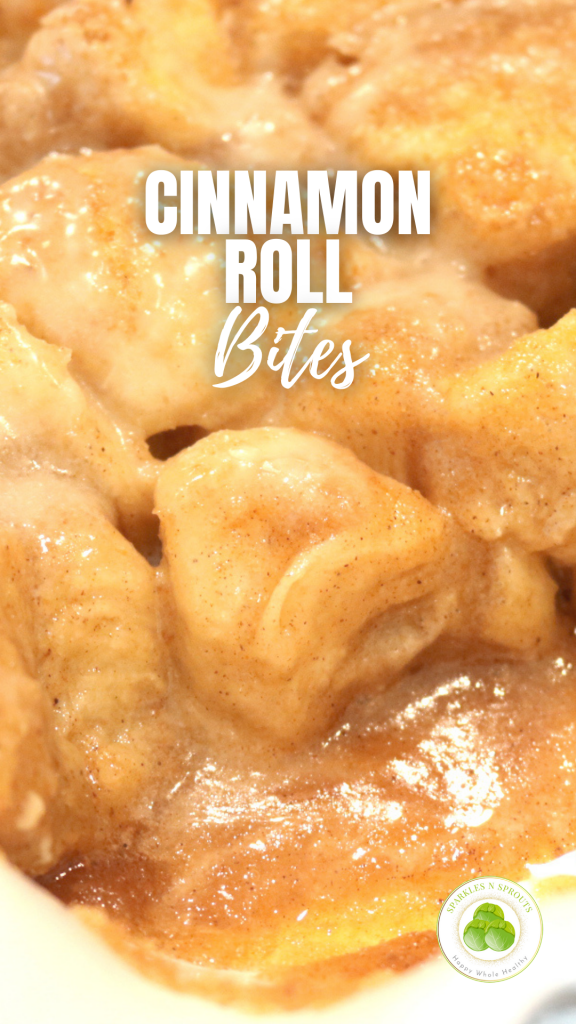 Follow us below so you never miss a thing!