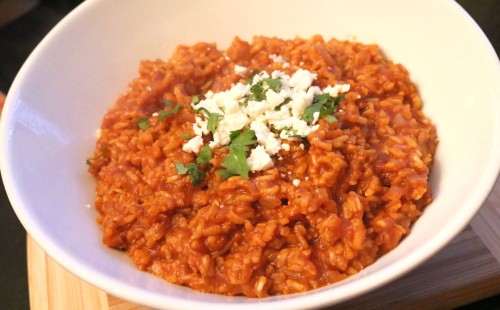 red rice for dinner tonight…yes, please
Over the last few years I have become quite the fan of rice.  We did not eat it a ton growing up but lately I can't get enough of it.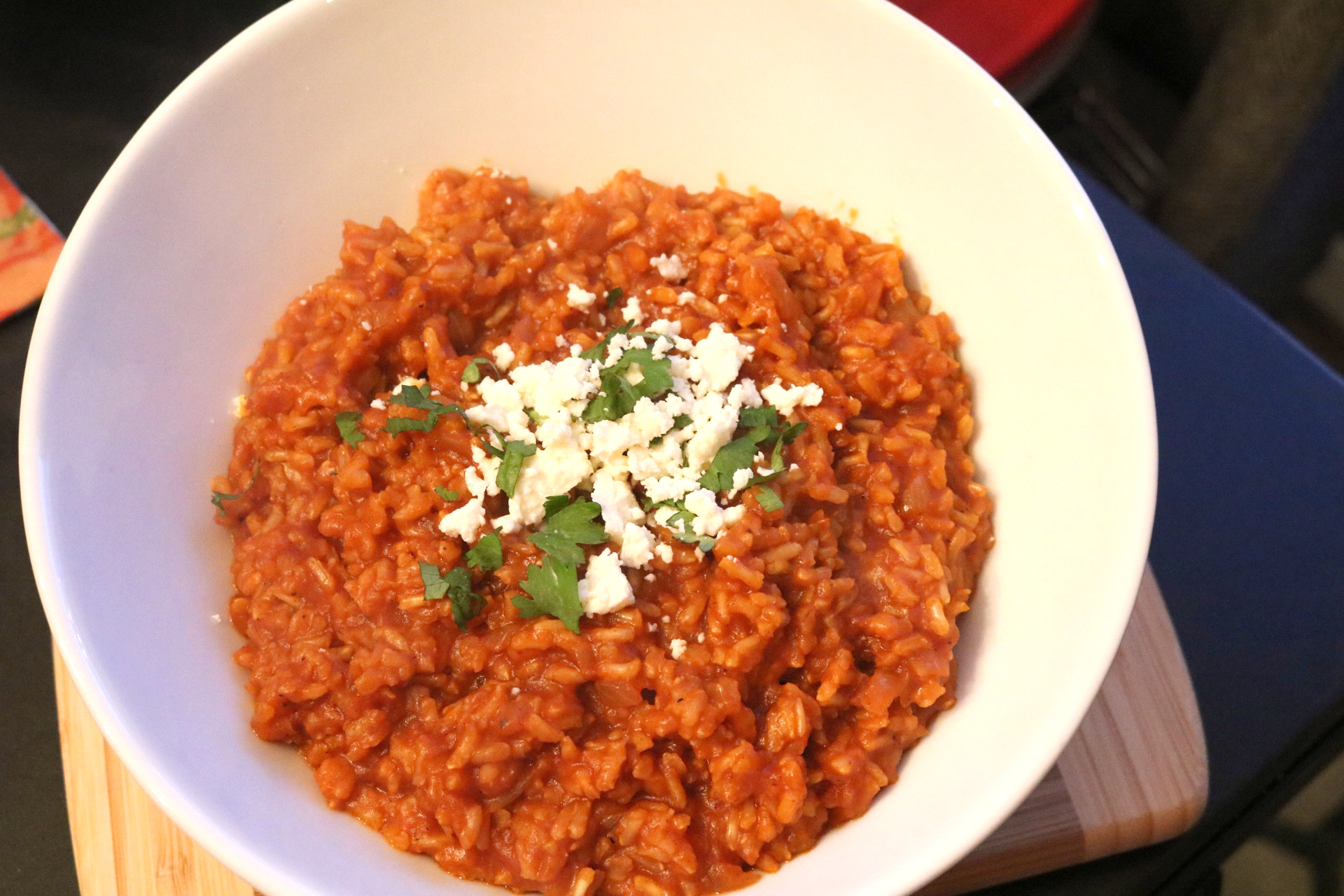 Red rice..LOVE, LOVE, LOVE
The Hubby and I LOVE anything Mexican.  I mean anything…nachos, enchiladas, tacos (in all forms), burritos, fajitas…all of it.  One thing that goes great with all these dishes is rice, and especially red rice.
Red rice is one of our new favorites for sure.  It is loaded with tons of flavor, but it is super easy to make, making this a dish perfect for a busy week.

What makes it so special?
First off I almost always use brown rice.  I love the nuttiness it brings, and the little extra bite it has.  Plus it is better for you than the white version, but if you don't have brown, white rice works great.
After the rice the spices make this rice something very special. I use a combo of spices in the beginning when I toast the rice, and then more once I add in the liquid.  I find this really helps to bring a layer of flavor, that comes together all really well.
Now just the rice and spices together would be amazing but to make this red rice really yummy, I use a combo of tomato sauce and enchilada sauce.  Yep, there is enchilada sauce in the rice.  Not only is the color amazing, but it also adds in much flavor and in my opinion really helps bring this rice to a another level.
I used my Homemade Enchilada Sauce but this canned version is also VERY good…I always keep a bottle or two in my pantry for this last minute meals.
Rice, please
MJ
6 servings
Quick Red Rice
Super quick and easy Mexican inspired rice that is loaded with tons of flavor and comes together in no time.
5 minPrep Time
20 minCook Time
25 minTotal Time
Ingredients
2 teaspoons extra virgin olive oil
1 large onion, chopped
3 cloves garlic, minced
1 tablespoon chili powder
1 teaspoon ground cumin
1 cup brown rice
2 cups chicken stock (or water)
2 teaspoons salt
1 teaspoon black pepper
1/2 cup tomato sauce
1/2 cup red enchilada sauce (store bought is fine)
1 teaspoon Worcestershire sauce
Optional Toppings
Crumbled Mexican cheese (such as cojita, or queso fresco)
Chopped cilantro
Jalapeños
Directions
In a saucepan, with a lid, heat olive oil over medium heat
Add in onion and cook for 5-7 minutes, or until soft
Stir in garlic, chili powder, cumin and rice and cook for an additional 1-2 minutes, stirring often
Stir in chicken stock
Bring to a boil, cover and reduce to a simmer
Cook for 15-18 minutes, or until rice is tender and liquid is absorbed
Stir in salt, pepper, tomato sauce, enchilada sauce and Worcestershire sauce
Cook for 5-7 minutes or until rice mixture is thick
Taste and adjust seasoning as needed
Serve with any additional toppings you desire
ENJOY!!
Notes
Each serving is 6 WW Smart Points
Nutritional Info
Calories 180 - Calories from Fat 18 - Total Fat 2 g - Saturated Fat 0.5 g - Monounsaturated Fat 1.6 g - Polyunsaturated Fat 0.6 g - Trans Fat 0 g - Cholesterol 0 g - Sodium 1223 mg - Potassium 385 mg - Total Carbohydrate 34 g - Dietary Fiber 2 g - Sugars 1 g - Protein 4 g
Vitamin A 11 % - Vitamin C 12 % - Calcium 4 % - Iron 6 %
7.8.1.2
261
https://sparklesnsprouts.com/2017/01/10/red-rice-for-dinner-tonight-yes-please/
All images are the property of Sparkles n Sprouts, to use image please contact the webmaster at michelle@sparklesnsprouts.com
The perfect side
This rice comes together super quick making this a perfect side for a busy night.  I know how hard it can be to find time to make dinner during the week.  With school, jobs, sports, family, friends it can all be a little overwhelming, but this rice is a perfect fix.
You probably have everything you need on hand and it comes together in no time.  Whip up some nachos, or quick quesadillas and you have a dinner everyone is sure to LOVE, LOVE, LOVE!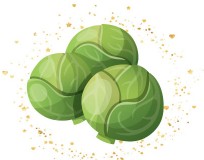 Make today sparkle – MJ