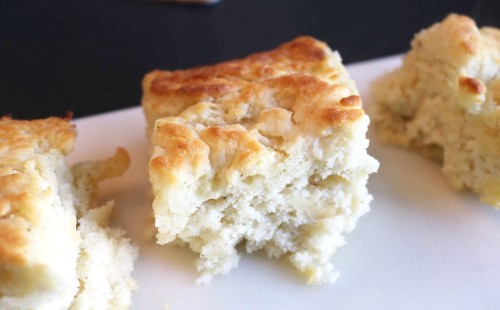 It doesn't get much better than butter & biscuits…
Christmas may technically be over but that doesn't mean we still can't enjoy a little extra indulgence…like these AMAZING Butter Biscuits.  Yep you read that right Butter Biscuits.  These super tender and delicious biscuits are not only easy to make but they are cooked in butter making them AMAZING!!
Bring on the Biscuits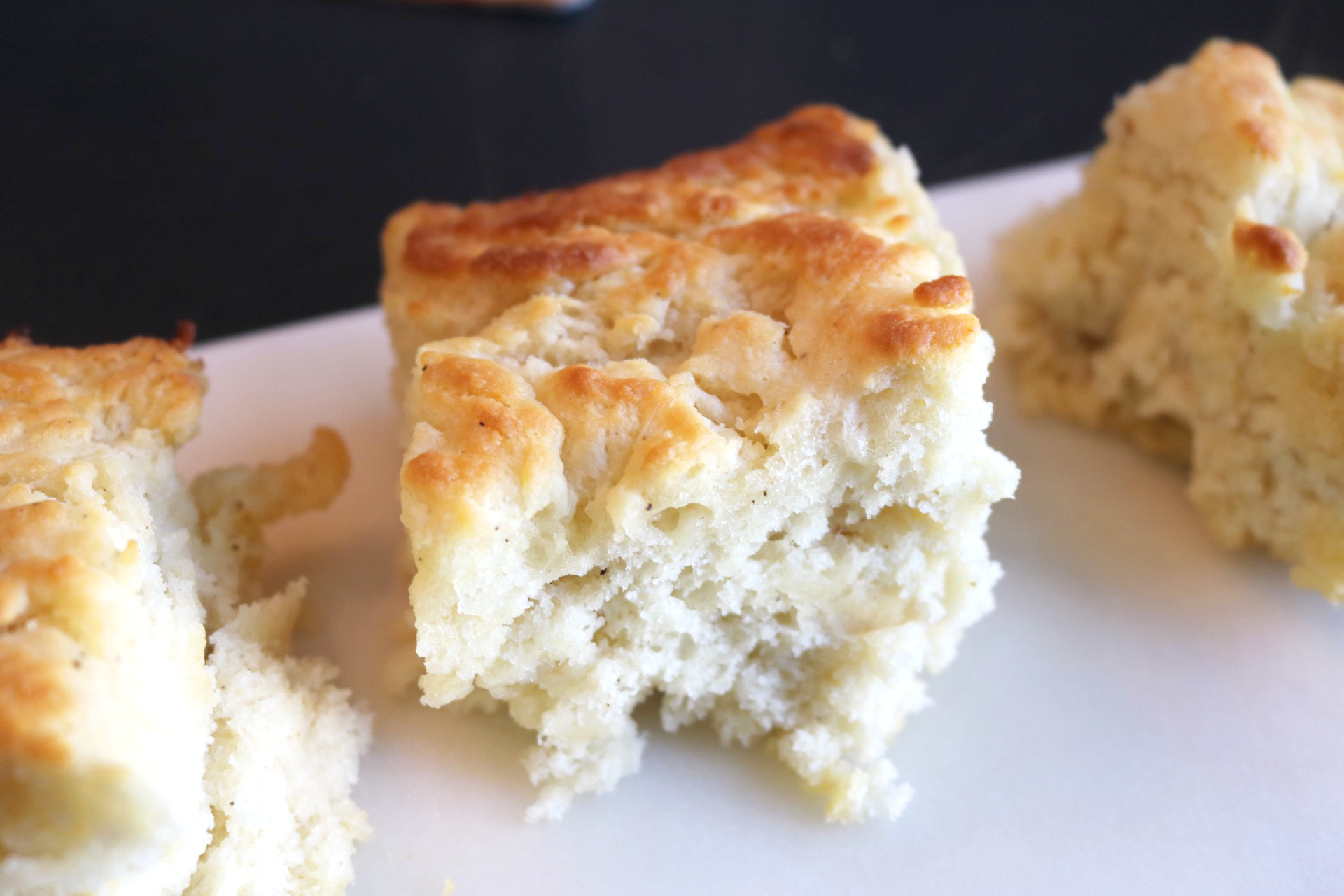 What do you love about biscuits most?  For me it is a crunchy top and a fluffy center.  And the taller the better.  These butter biscuits are tall, with a  crunchy outside and a super fluffy inside…oh yeah and they are cookies in butter.  These are pretty much the perfect biscuit.
It starts with butter…
So first things first, you melt butter in a square casserole dish.   I like to place the dish in the oven as it preheats to get the butter to melt.  This makes for one less dish to clean up, which is always a good thing in my book.  You can melt the butter though in a microwave safe dish and pour it into the casserole dish, whatever is easiest for you.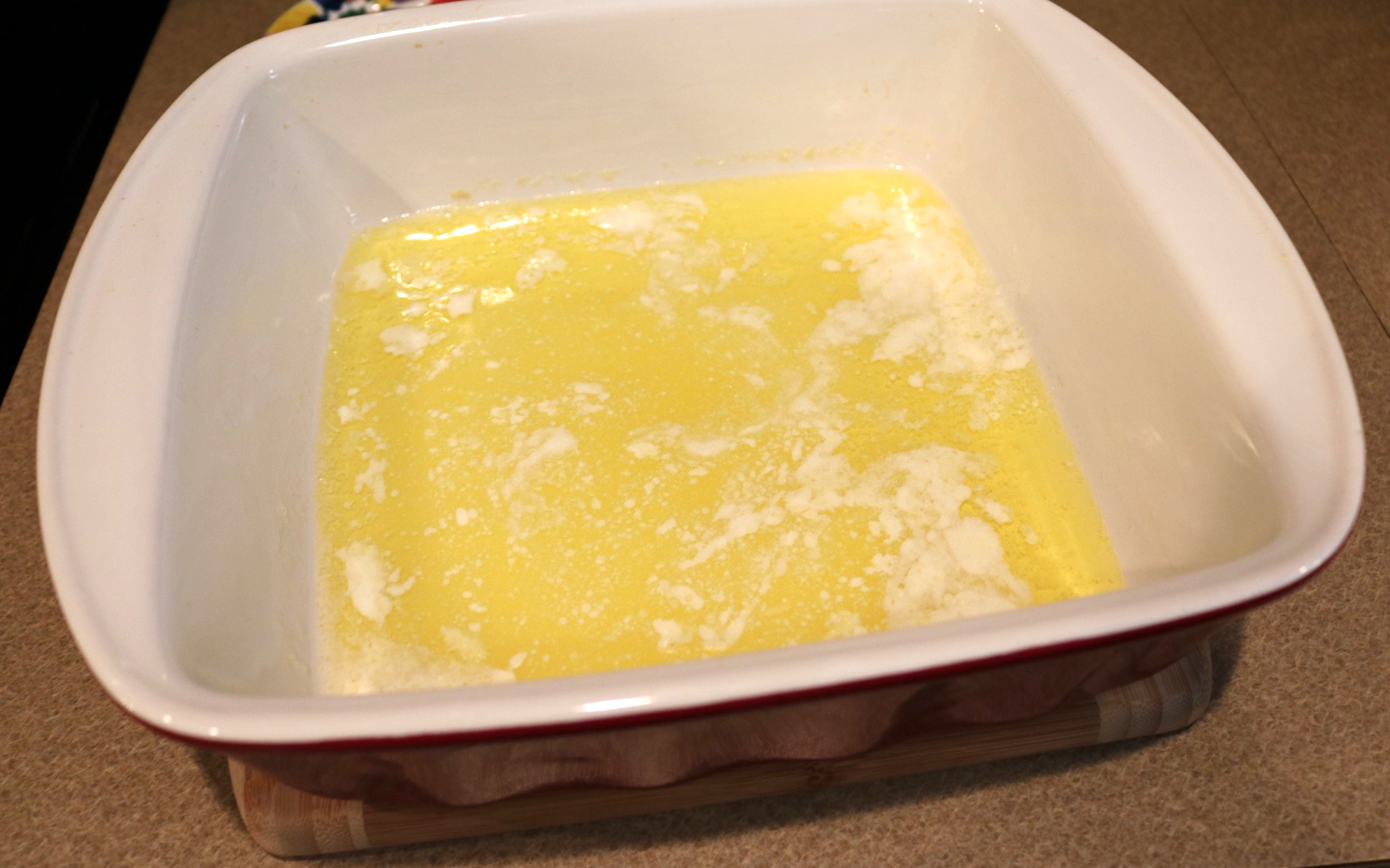 Now get to mixing…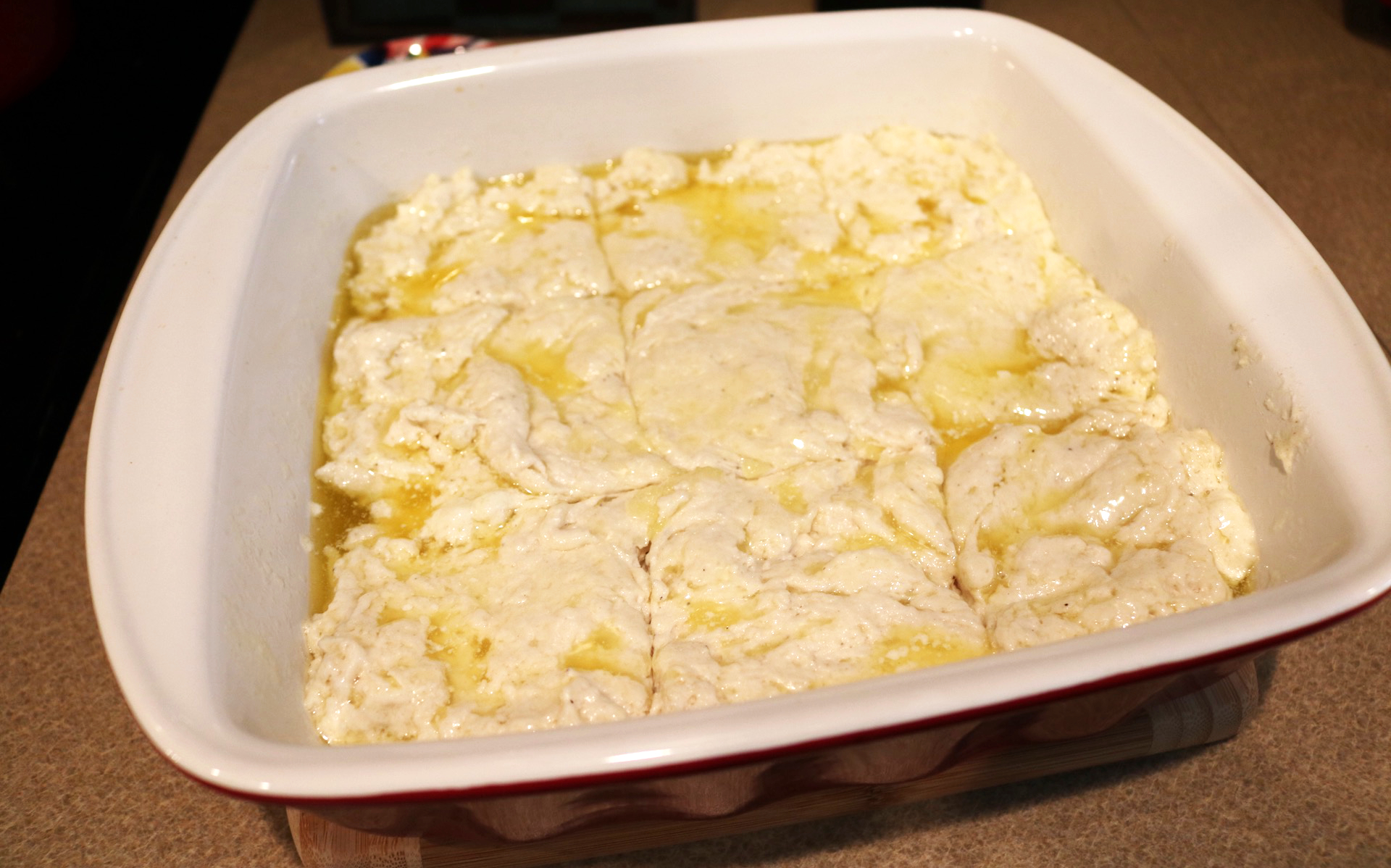 So in one bowl you mix together a few simple ingredients (you probably have them all in you pantry and refrigerator) and voila you have biscuits ready to go.  Even better you don't have to roll the dough out, you simply mix it and then you spoon it into the pan with the melted butter.  The butter will come up over the dough, which is perfect, just make sure to not mix it in.
The flavors of the biscuits are pretty traditional with a little added extra…I always add in black pepper to my biscuits.  Now I know that may sound a little strange but a little black pepper just adds a little something special.  Don't worry they won't be spicy…they will be perfect.
You need to make these ASAP…
MJ
9 biscuits
Butter Biscuits
Light buttery biscuits that are a perfect treat any morning
10 minPrep Time
20 minCook Time
30 minTotal Time
Ingredients
1/2 cup butter
2 1/2 cups all-purpose flour
1 tablespoons sugar
2 tsp salt
1 tsp pepper
1 1/2 tablespoons baking powder
1 3/4 cups low fat buttermilk
Directions
Preheat oven to 450
Place butter into square oven safe baking dish and put into oven as it preheats
In a medium bowl whisk together flour, sugar, salt & pepper and baking powder
Stir in buttermilk, until just combined
Once oven is preheated and butter is melted remove baking dish from oven
Pour batter into pan and spread into a even layer, butter may come over the top and that is fine, just do not mix into butter
Using a serrated knife cut dough into 12 squares
Place baking dish into oven and bake for 18-22 minutes, or once top is golden brown
Remove and serve
ENJOY!!!
Notes
Each biscuit is 7 WW Smart Points
Nutritional Info
Calories 191 - Calories from Fat 72 - Total Fat 8 g - Saturated Fat 4.3 g - Monounsaturated Fat 3.4 g - Polyunsaturated Fat 0.4 g - Trans Fat 0 g - Cholesterol 23 g - Sodium 221 mg - Potassium 94 mg - Total Carbohydrate 24 g - Dietary Fiber 0 g - Sugars 4 g - Protein 4 g
Vitamin A 5 % - Vitamin C 0 % - Calcium 18 % - Iron 6 %
7.8.1.2
253
https://sparklesnsprouts.com/2016/12/25/butter-biscuits/
All images are the property of Sparkles n Sprouts, to use image please contact the webmaster at michelle@sparklesnsprouts.com
The Hubby loves the corner ones…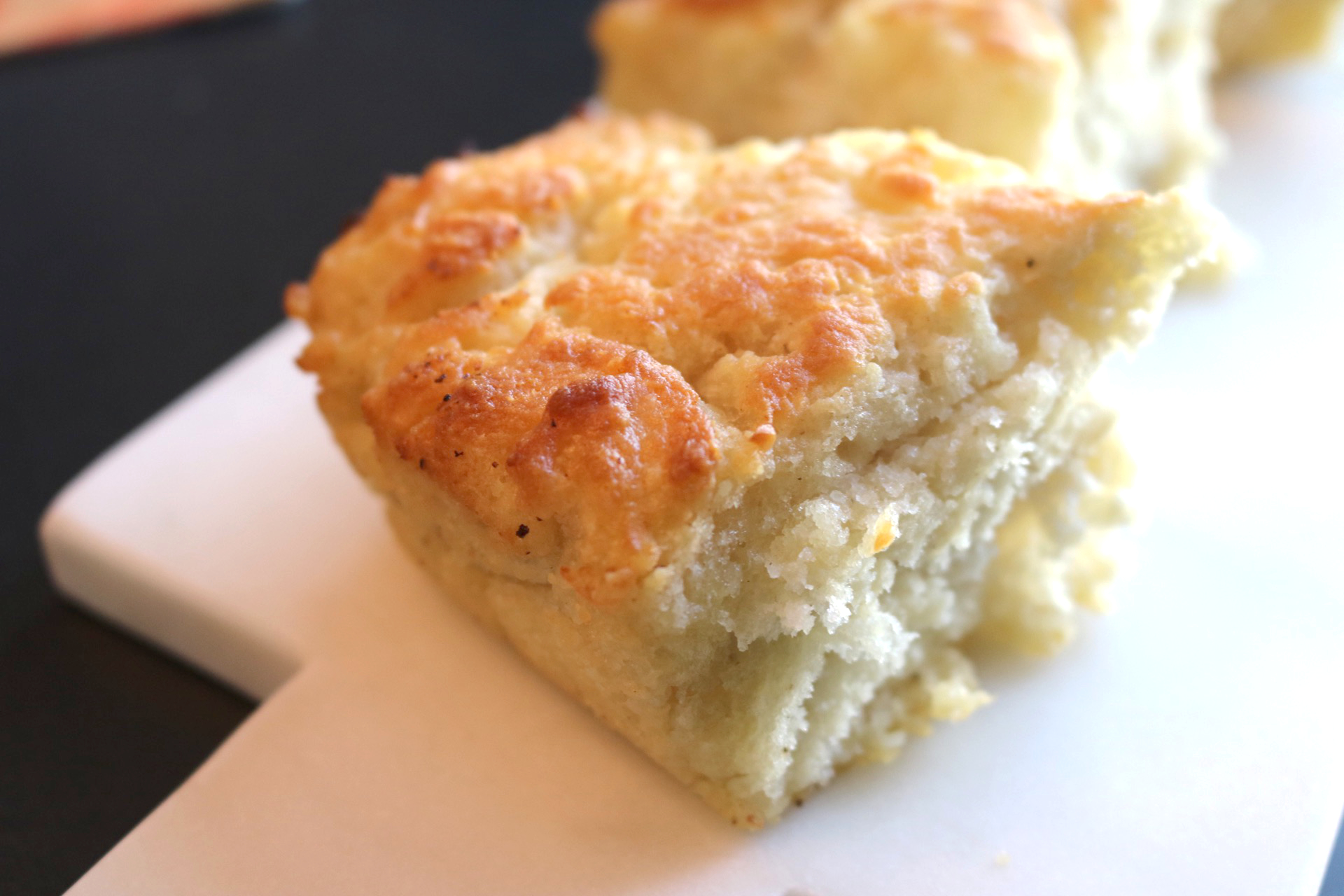 Any biscuit out of this pan is delicious, but if you ask The Hubby the corner biscuits are the BEST ones.   They are extra crispy on the edges and a little extra buttery making for a perfect bite, especially when you top it with some gravy (check back later for that must make recipe).
Merry (Day After) Christmas – MJ