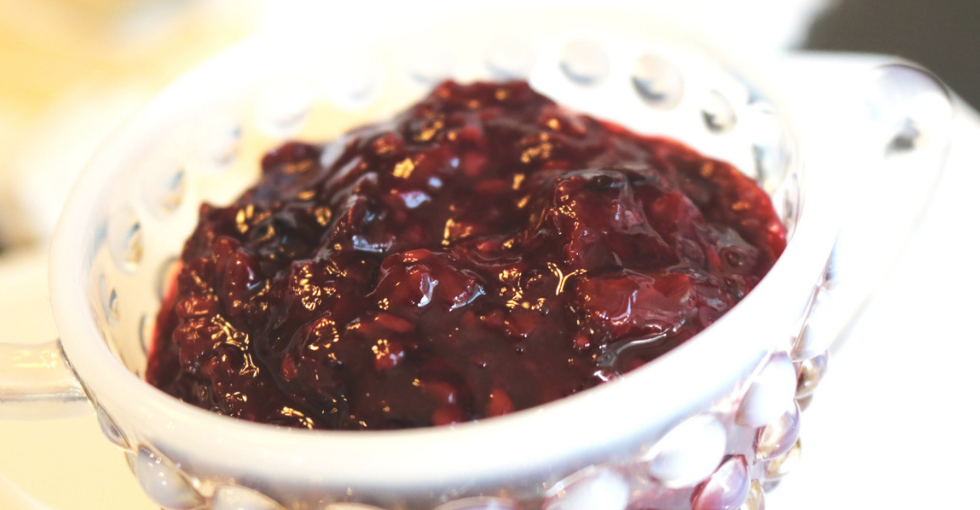 I am all about some jam in my life and this Roasted Berry Jam is everything I need and everything you want.
Yep… Roasted Berry Jam
If you have been in my world for a while I am sure you have seen my Roasted Strawberry Jam. Hands down that is still one of my favorites, but I have to say this triple berry version is AMAZING!
Roasting these berries really intensifies there flavor and makes this a jam that is truly Berry-licious.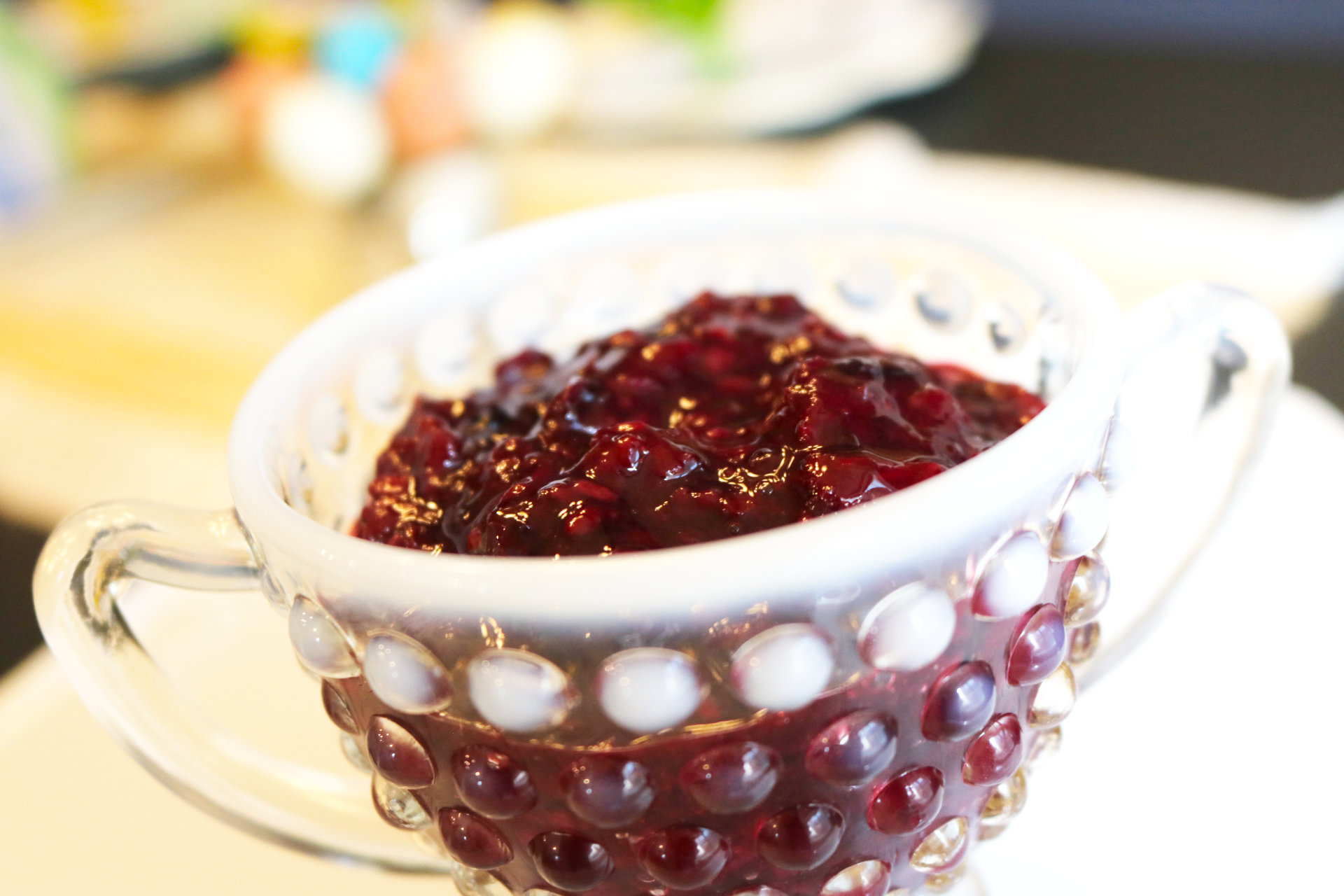 Berry Goodness
Every time I walk into the grocery store I am overwhelmed with how good the berries look. All of them look amazing. The strawberries are bright red and sweet, the blueberries are bursting with flavor and the blackberries are plump and juicy.
When you put them all together they become this beautiful medley of berries goodness… SO, SO GOOD!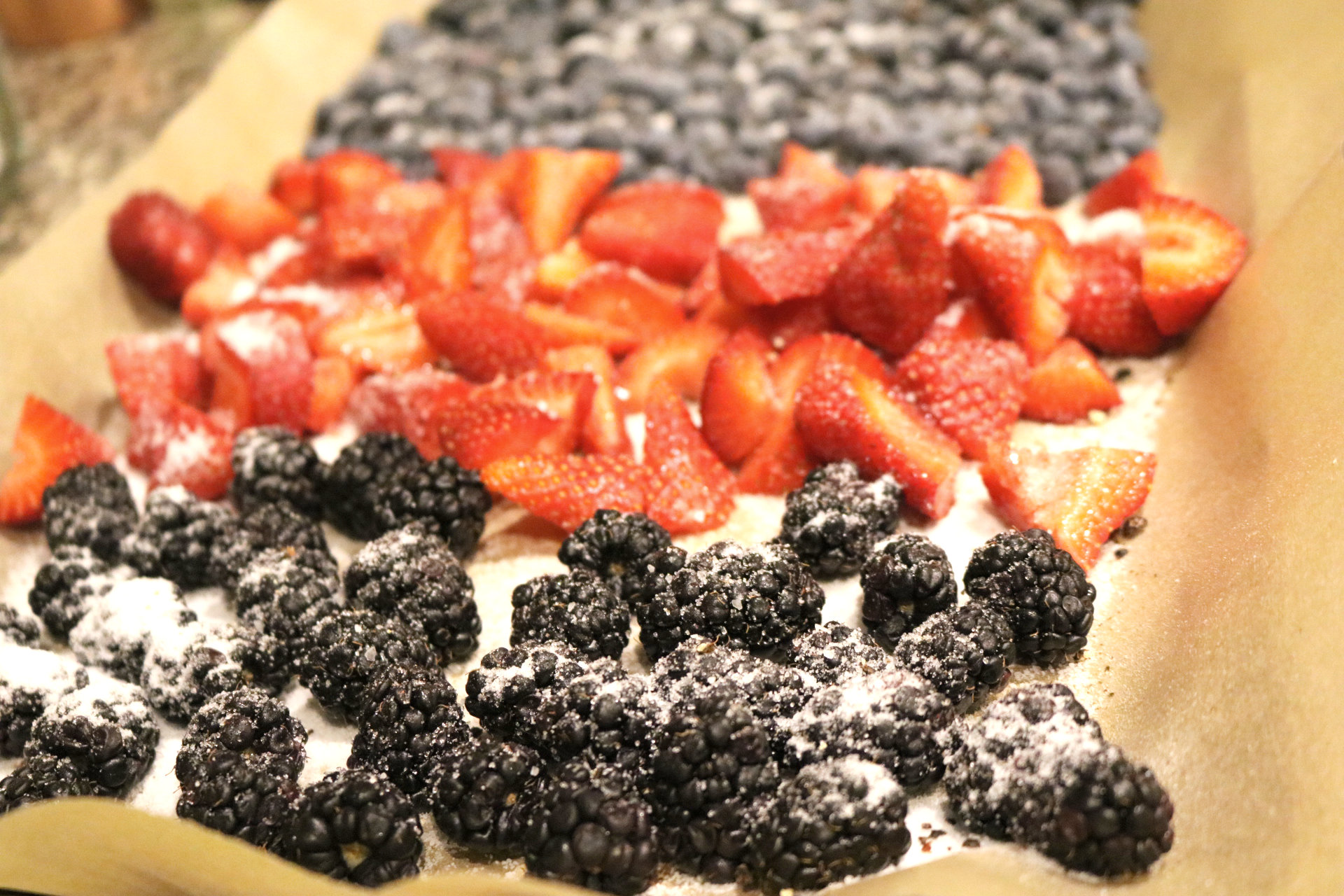 Prep them Berries
To make this jam it really is super easy. You simply lay the berries out on a pan, sprinkle them with sugar, a little salt, a little pepper (yes pepper) and voila you are ready to make jam.
Don't let the pepper scare you, it really is just there to add another layer of flavor, it is not spicy… trust me.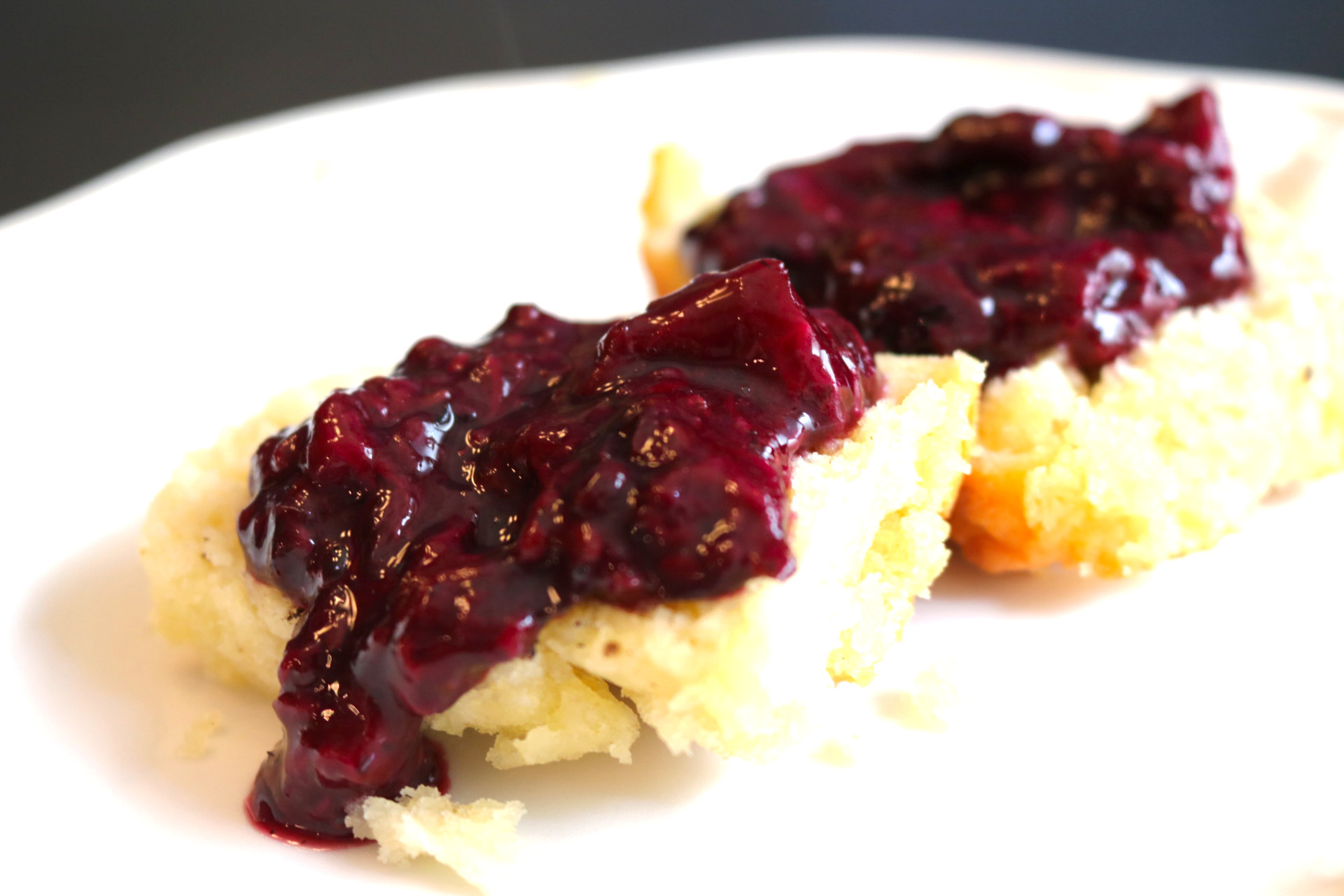 Roasted Berry Yum!
Not only is the flavor AMAZING the color is perfection. I mean just look at that deep, bold color that these berries create. It is not purple, it is not red it… is the perfect combination of the two making this amazing deep hue that is second to none.
It is for photo worthy and table top ready, making this a must make for all your spring brunches, showers and get togethers.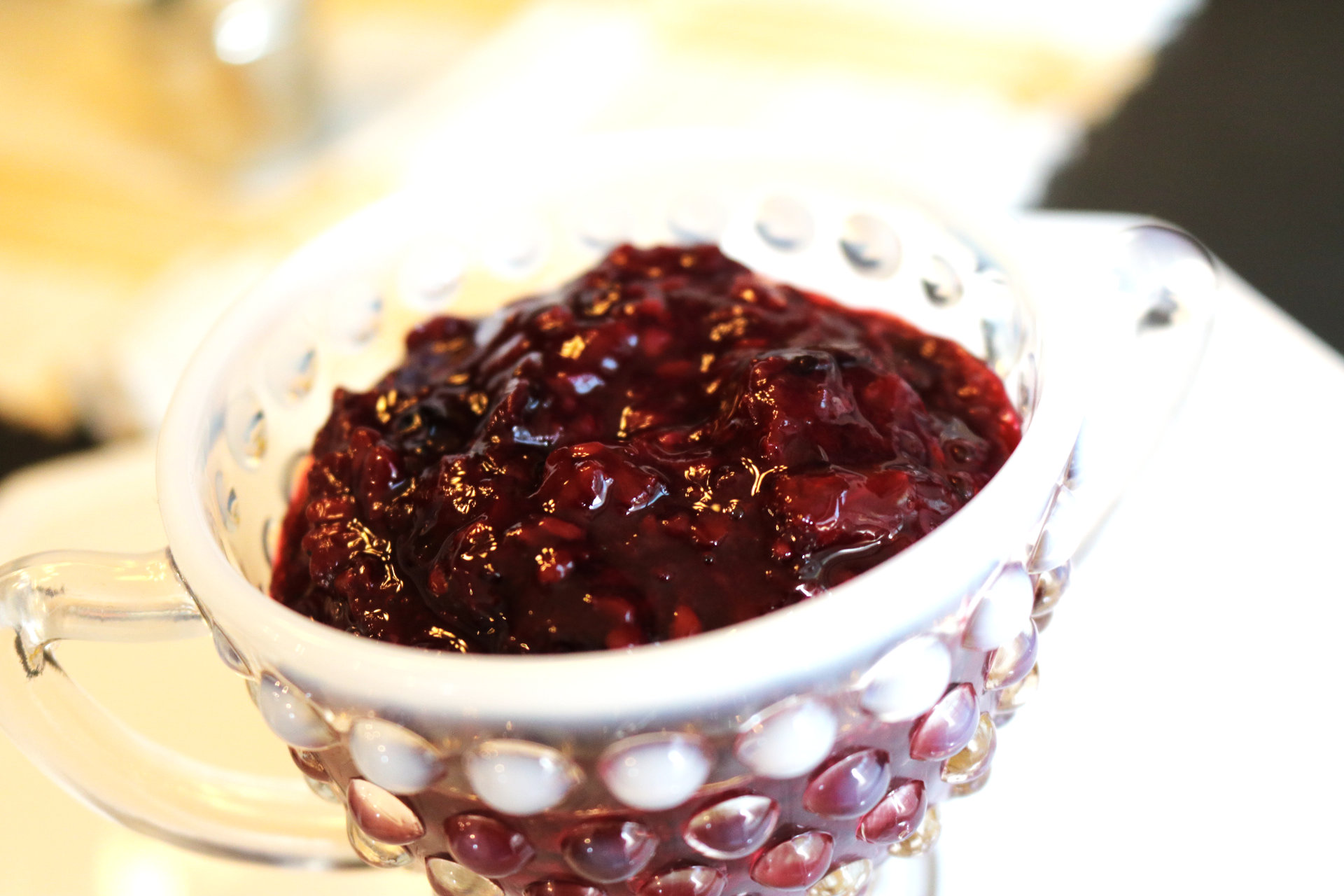 All, Some or None… Your Choice
If you love all the berries use them, if you are not just use some or just one. This recipe will work with any, all or some of these berries. Like I mentioned above the all strawberry version is delicious and next up is all blackberry for me, which I know will be just as good.
So many options…. I am so excited to try them all!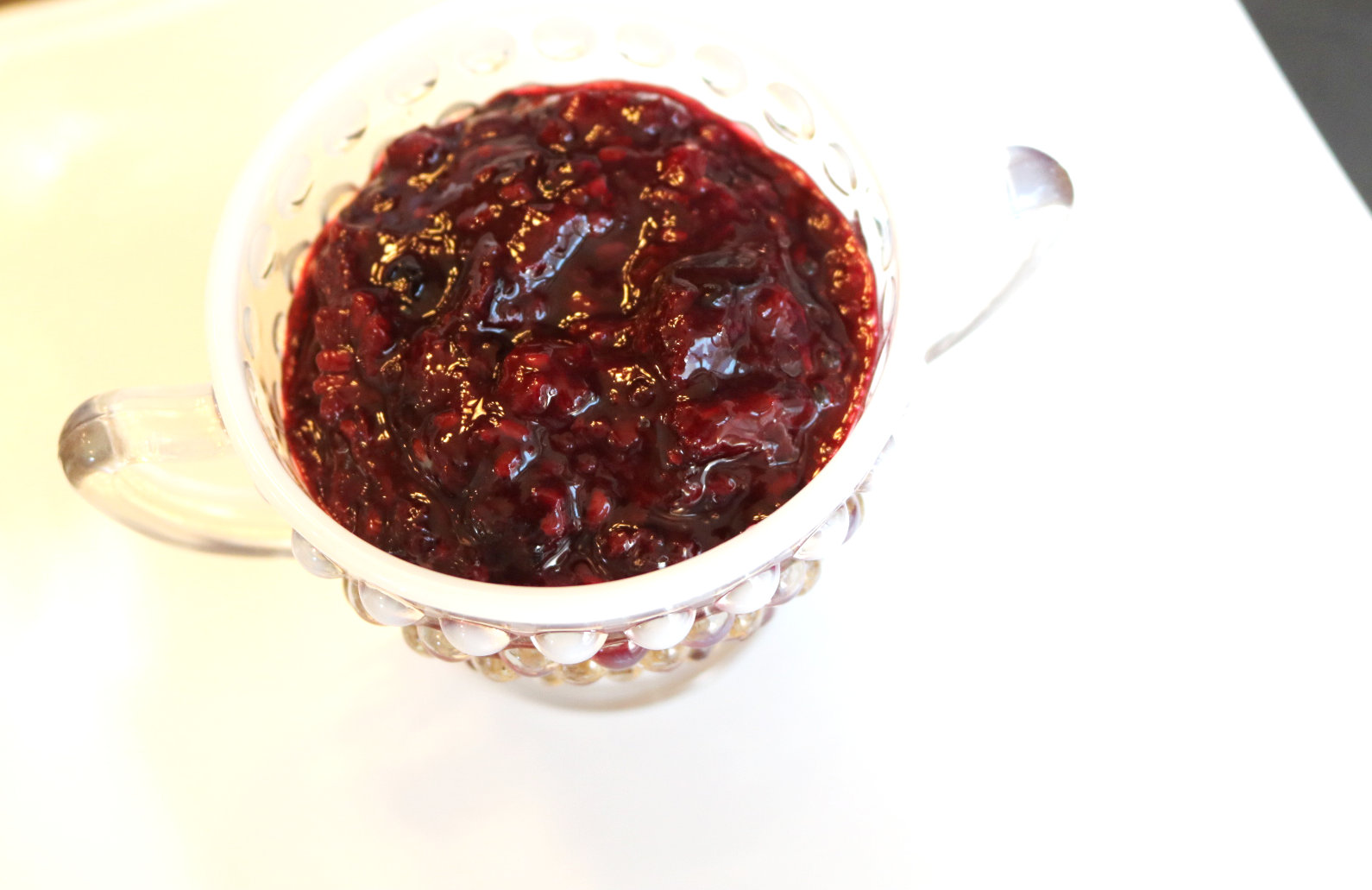 Time to make some jam…
Chelle Chelle
Roasted Berry Jam
A fun jam all made in the oven with all your favorite berries. Trust me you need this right now!
10 minPrep Time
45 minCook Time
55 minTotal Time
Ingredients
2 cups chopped strawberries
2 cups blueberries
2 cups blackberries
1 cup sugar
1 teaspoon salt
1 teaspoon pepper
1-2 teaspoons balsamic vinegar (optional)
Directions
Preheat oven to 325
Line a rimmed baking sheet with parchment paper
Place berries onto prepared pan in single layer
Sprinkle sugar, salt & pepper over berries
Roast for 20 minutes, remove from oven and using a potato masher mash berries
Drizzle balsamic vinegar over berries and toss
Place back in oven and roast for another 15-20 minutes, or until berries are super soft
Remove and let sit for a few minutes
Pour into a bowl and stir to combine, mashing more if necessary
Taste and adjust seasoning if needed
If you do not want any seeds, staring jam now thorough a fine mesh strainer, pushing jam through
Store in an airtight container in the refrigerator for up to 2 weeks (if it lasts that long)
ENJOY!
Notes
You can use any combo of berries you prefer
7.8.1.2
539
https://sparklesnsprouts.com/2021/05/26/roasted-berry-jam/
All images are the property of Sparkles n Sprouts, to use image please contact the webmaster at michelle@sparklesnsprouts.com
Pin this recipe now… so you don't lose it!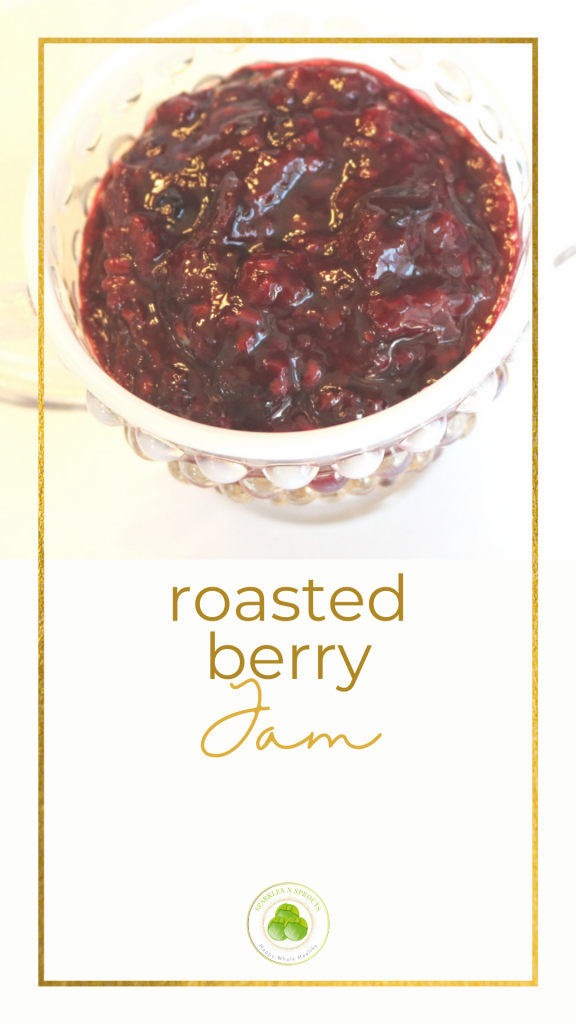 Follow us below, so you never miss a thing!