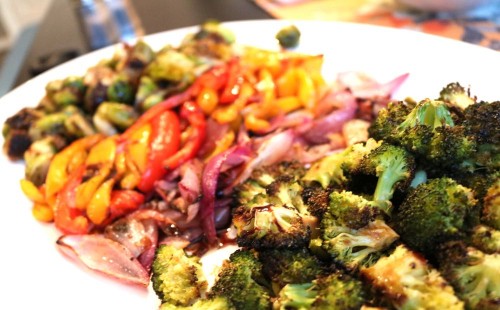 Roasted Balsamic Veggie Goodness
Over the last few years I have learned to LOVE veggies.  I love them raw, grilled & steamed but my favorite is roasted.  And these roasted veggies are my ALL TIME FAVORITE!!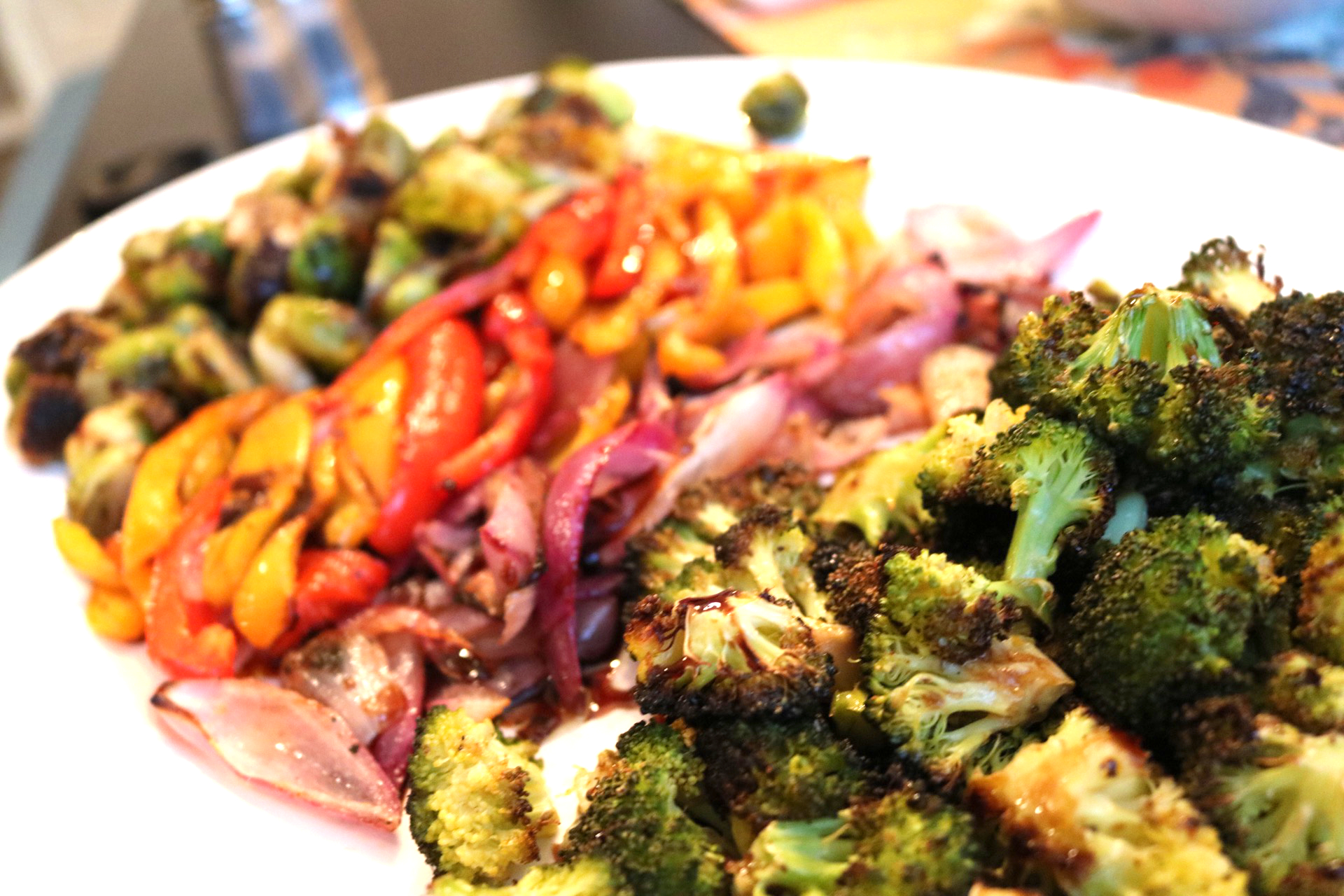 Good for you…
Now we all know that veggies are a good choice but when you make them extra yummy they become a GREAT choice.  The key to make them even better than normal is all in the seasoning.  Just a little goes a long way.  So with a little extra virgin olive oil, salt, pepper, garlic powder and chili powder you can take ordinary and make it extra-ordinary.
Since the veggies are loaded with goodness for you splurge a little with a balsamic drizzle giving the veggies just a little extra something that will leave everyone wanting more.

Make it everything you want
The beauty of this recipe is that you can pretty much choose any veggie you love.  I went with broccoli, onions, peppers and brussels sprouts.   Yep, those brussels sprouts make another appearance.  I tell you you need to give them a shot, they really are so, so good.  The Hubby even asks for them now, especially after this recipe.
Green beans would be great, asparagus, cauliflower, eggplant, squash…I'm telling you the possibilities are endless.
Get to roasting…
MJ
6 servings
Roasted Balsamic Vegetables
A collection of roasted vegetables that are seasoned to perfection and them topped off with a delicious balsamic glaze making them a perfect side dish for dinner this week
15 minPrep Time
40 minCook Time
1 hrTotal Time
Ingredients
3-4 large bell peppers (I used red, yellow & orange) sliced
1 large Onion, sliced
1 bunch broccoli chopped into bite size pieces (cauliflower would work as well)
2 pounds Brussels sprouts (or green beans or asparagus)
2 tablespoons extra virgin olive oil
2 teaspoons salt
2 teaspoons black pepper
1 teaspoon garlic powder
1 teaspoon chili powder
Balsamic Drizzle
1/2 cup balsamic vinegar
1/4 cup, brown sugar
2 teaspoons black pepper
Directions
Preheat oven to 425
Line a large rimmed baking sheet with parchment paper
Lay veggies in a single layer onto parchment paper (as best as you can)
Drizzle olive oil over veggies, toss to evenly coat
In a small bowl combine salt, pepper, garlic powder & chili powder
Sprinkle over veggies and toss once again to evenly coat
Place into oven & roast for 35-40 minutes, tossing once, or until veggies are just tender
While veggies are roasting in a small sauce pan whisk together balsamic vinegar, brown sugar & pepper
Bring mixture to a low boil and reduce heat to medium
Let mixture reduce to half, until it is like a thick syrup
Remove veggies from oven and place onto serving platter
Drizzle glaze over veggies
Serve & ENJOY!!
Notes
Each serving is 5 WW Smart Points
Nutritional Info
Calories 118 - Calories from Fat 36 - Total Fat 4 g - Saturated Fat 0.6 g - Monounsaturated Fat 2.5 g - Polyunsaturated Fat 0.5 g - Trans Fat 0 g - Cholesterol 0 g - Sodium 623 mg - Potassium 593 mg - Total Carbohydrate 20 g - Dietary Fiber 5 g - Sugars 10 g - Protein 4 g
Vitamin A 23 % - Vitamin C 272 % - Calcium 7 % - Iron 6 %
7.8.1.2
215
https://sparklesnsprouts.com/2016/10/24/roasted-balsamic-vegetables/
All images are the property of Sparkles n Sprouts, to use image please contact the webmaster at michelle@sparklesnsprouts.com
Veggies everywhere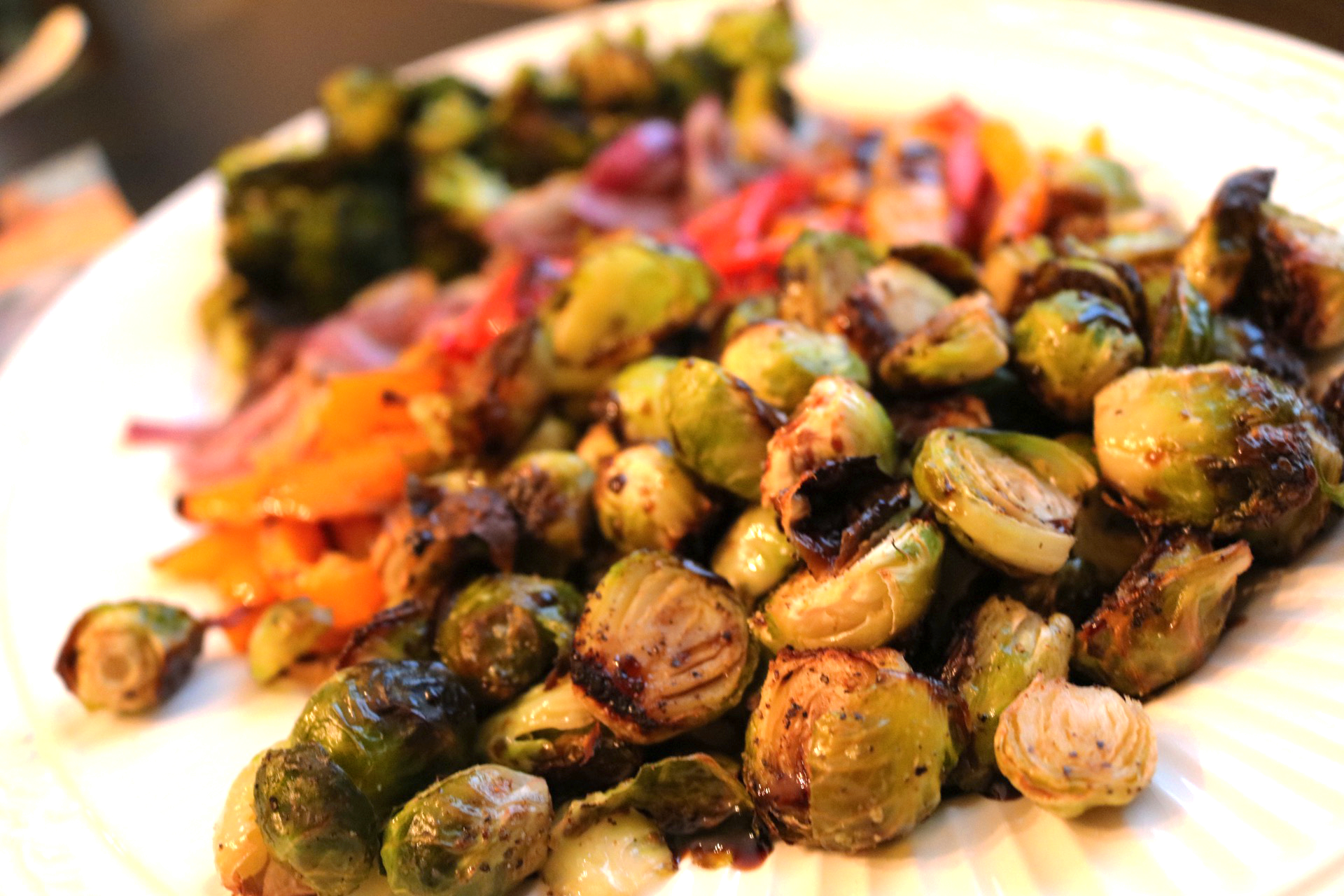 The Hubby and I love these veggies so much that we make them almost every week.  Yep, every week.  So we will eat them as is the first night but then I transform them.  The next day I may add them to come couscous for a veggie couscous salad (like this one) or use them in a soup (like this enchilada soup).  You could also throw them on some greens for a delicious salad.
Now this is all dependent upon that you have veggies left over…good luck with that.
Get to the farmers market or your favorite grocery store and get your veggie on.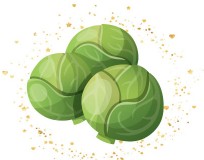 Remember to sparkle too!!  MJ