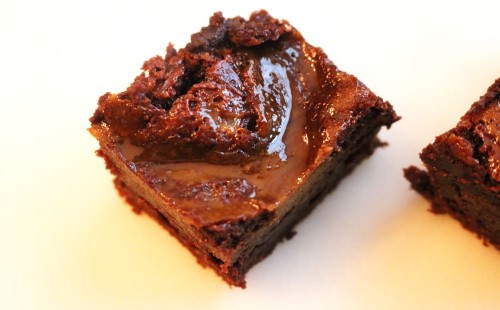 Pumpkin +Caramel = Perfect Fall Brownies
November is finally here and everything Fall is filling our homes and feeds on social media.  I don't know about you but between the political posts and the pumpkin posts that is about all I have seen.  Well I don't have anything political to share with you but I do have a pumpkin post for you.  Don't worry though it has chocolate too, so I hope thats ok.

Pumpkin Brownies?
Yep, you read that right…we are making Pumpkin Brownies today.  I love baking with pumpkin.  It adds so much moisture without all the fat of butter or oil and without altering the taste.  If you are trying to lighten a recipe up you can replace the butter or oil 1:1 with pumpkin puree.  Just that simple change can reduce the fat by a ton.  If you haven't tried it…you should.
For fall I wanted to bring the taste and flavors of pumpkin to my favorite (very descendant) fudgy brownies…but this time I didn't use the pumpkin to lighten anything up, I used in addition too.  Since it is fall, it is time to indulge a bit and these brownies are a perfect place to jump right in.
In the pumpkin swirl there is just a hint of pumpkin spice which pairs perfectly with the super fudgy and rich brownies.  Don't even get me started on the color…I love the deep orange!!

Bring on some caramel…
In addition to pumpkin I added in a caramel swirl as well…yep there is pumpkin and caramel all in one brownie.
I love pumpkin and caramel anything.  In my pumpkin spice latte I add in caramel (you should try it).  On biscuits with my homemade pumpkin butter I have been known to drizzle a little salted caramel on there as well.  I am all about pumpkin and caramel.
You can make your own salted caramel or you can buy it in the jar, my favorite jarred salted caramel is from Trader Joes and you can get it on Amazon here.  Make sure it is a good thick caramel sauce, you don't want it to disappear into the brownies.
Trust me the caramel and pumpkin are perfect together!!
Preheat the oven NOW!
MJ
24 brownies
Pumpkin Caramel Brownies
Fudgy brownies with a but of pumpkin and salted caramel in each bite making these the PERFECT Fall Brownie.
20 minPrep Time
30 minCook Time
1 hr, 10 Total Time
Ingredients
Brownie Batter
1/2 cup butter
5 ounces semisweet chocolate, chopped
1/2 cup granulated sugar
1/2 cup brown sugar
2 large eggs
1 egg white
1 teaspoon vanilla extract
3/4 cup all-purpose flour
1 teaspoon baking powder
1 teaspoon salt
1 teaspoon espresso powder (optional, but recommended)
Pumpkin Mix
1/4 cup canned pumpkin
1 large egg
1 teaspoon vanilla extract
1 teaspoon pumpkin pie spice
Salted Caramel
1/4 cup caramel sauce
2 teaspoons course sea salt
Directions
Preheat oven to 350
Line a 8x8 pan with parchment paper, set aside
In a large microwave safe bowl heat butter and chocolate together for 2 minutes, stirring every 20 seconds until melted and smooth
Remove and let cool for 5 minutes
One chocolate mixture has cooled stir in sugars, egg, egg white & vanilla until well combined
Stir in flour, baking powder, salt & espresso powder until just combined, making sure to not over mix
In a medium bowl whisk together pumpkin, egg, vanilla and pumpkin pie spice until well combined
Pour 3/4 of the brownie batter into prepared pan and smooth
Pour pumpkin mixture over brownie batter
Drop spoonfuls of remaining batter over pumpkin
Drizzle caramel over the top
Using a knife gently marble pumpkin, brownie and caramel together
Sprinkle sea salt over the top
Bake for 25-30 minutes or until the middle is just set
Remove and let cool in the pan for 15 minutes and then remove from pan and let cool completely before cutting
ENJOY!!!
Notes
Each brownie is 19 WW Smart Points
Nutritional Info
Calories 354 - Calories from Fat 162 - Total Fat 18 g - Saturated Fat 11.3 g - Monounsaturated Fat 1.5 g - Polyunsaturated Fat 0.2 g - Trans Fat 0 g - Cholesterol 29 g - Sodium 124 mg - Potassium 31 mg - Total Carbohydrate 50 g - Dietary Fiber 0 g - Sugars 39 g - Protein 5 g 10 %
Vitamin A 9 % - Vitamin C 0 % - Calcium 2 % - Iron 0 %
7.8.1.2
252
https://sparklesnsprouts.com/2016/11/01/pumpkin-caramel-perfect-fall-brownies/
All images are the property of Sparkles n Sprouts, to use image please contact the webmaster at michelle@sparklesnsprouts.com
Enjoy the Fall and make sure these brownies are on the menu!!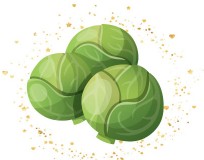 Make today Sparkle!!  MJ