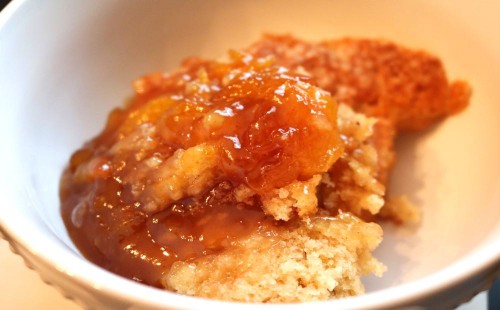 easy peasy peachy peach cobbler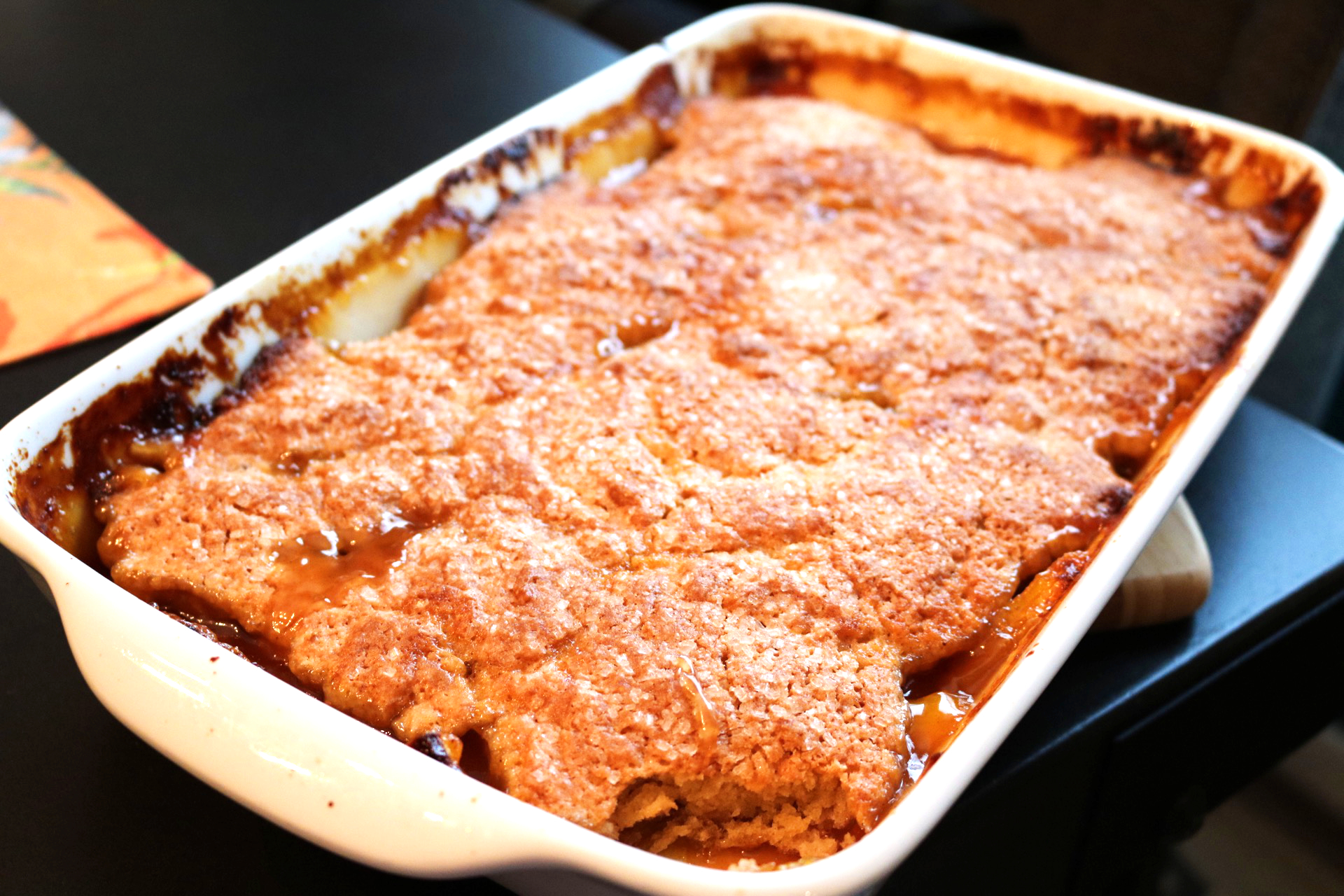 What is the one dessert you have to have in the summer?  Is it something lemon?  Chocolate anything?  Pie?  For me it is definitely cobbler and peach cobbler is a must!!
Peaches are everywhere
When I walk through any farmers market or in the produce area of my grocery store I see, and smell, fresh peaches everywhere.  There is just something so summery about the smell of a peach.  It just screams summer to me!
Now obviously cobbler is not the only thing peaches are good for, you can grill them and top them with ice cream, or you can make a peach pie…but for me cobbler is the way to go.  
Fresh when you can…
I used fresh peaches and peeled.  If you do not have good fresh peaches on hand, or don't have the time to deal with them feel free to use the canned version.  Just make sure to use them ones canned in water and not the syrup if you can.
When you mix the peaches with everything it makes a delicious syrup that gives the cobbler a perfect flavor without too much sweetness.
Easy peasy…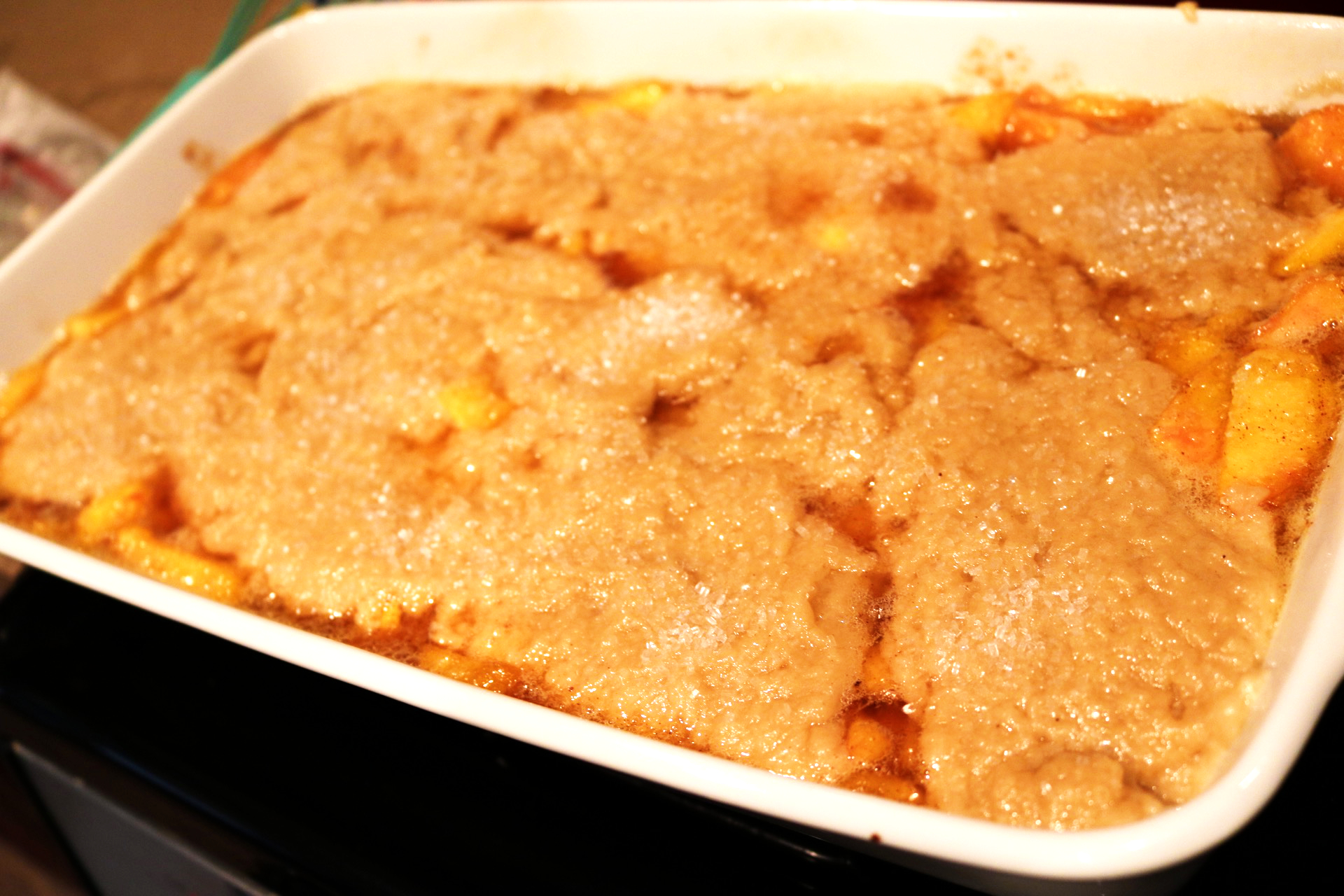 As I said in the title this cobbler is easy to make.  Literally you peel the peaches, mix them with yumminess and then drop the crust on top.  There is no rolling involved, no double layering of crust and you can let the kids help drop the crust on top.
Sprinkle it with some course sugar and voila you have a delicious crust that everyone is sure to love and in no time. 
I remember growing up my mom always made a double curst cobbler, and it was delicious. As I started cooking on my own I realized that as good as double crust cobbler is this drop crust is just as good & SO MUCH EASIER!  This will definitely be my go to cobbler recipe!
MJ
16 servings
Fresh Peach Cobbler
A super easy fresh peach cobbler that lets the peaches shine through with a delicious buttery crust that brings it all together to make a delicious cobbler
20 minPrep Time
30 minCook Time
1 hrTotal Time
Ingredients
>>For the Peaches>>
8 large peaches, peeled and sliced
1 cup, packed brown sugar
1/2 cup sugar
1 teaspoon Cornstarch
1 teaspoon Pumpkin Pie Spice (or 1/2 tsp cinnamon & 1/2 tsp nutmeg)
>>For the Crust (or toppings)>>
1 1/2 cups all-purpose flour
1 cup, packed brown sugar
1/2 cup sugar
1 1/2 teaspoons baking powder
1 teaspoon salt
1/2 cup butter, cold & cubed
3/4 cup boiling water
3 tablespoons course sugar (optional)
Directions
Preheat oven to 400
Spray a 9x13 baking dish with nonstick spray, set aside
Peel & slice peaches and place in a large bowl
Sprinkle sugars, cornstarch and pumpkin pie spice over peaches
Stir to combine
Pour peaches into prepared pan
In a separate are bowl whisk together flour, brown sugar, sugar, baking powder & salt
Using a pastry cutter, or your fingers, work butter into flour until mixture becomes the crumbly and the butter is smaller than a pea
Stir in boiling water, until just combined
Using a spoon drop dough over peaches
Gently spread out as much as possible over peaches
Sprinkle course sugar over crust, if using
Place into oven & bake for 30-25 minutes or until crust is golden brown
Remove from oven & let sit for 10 minutes before cutting
Serve (with ice cream) & ENJOY!
Notes
Each serving is 12 WW Smart Points
Nutritional Info Calories 260 - Calories from Fat 54 - Total Fat 6 g - Saturated Fat 2.9 g - Monounsaturated Fat 2.4 g - Polyunsaturated Fat 0.3 g - Trans Fat 0 g - Cholesterol 15 g - Sodium 228 mg - Potassium 235 mg - Total Carbohydrate 51 g - Dietary Fiber 1 g - Sugars 41 g - Protein 1 g Vitamin A 9 % - Vitamin C 8 % - Calcium 6 % - Iron 6 %
7.8.1.2
165
https://sparklesnsprouts.com/2016/06/21/fresh-peach-cobbler/
All images are the property of Sparkles n Sprouts, to use image please contact the webmaster at michelle@sparklesnsprouts.com
Celebrate summer, friends and family with this delicious easy peach cobbler that you can make in no time!
Trust me this will become a summer must have!!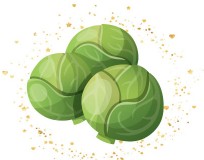 Remember make everyday sparkle!! MJ