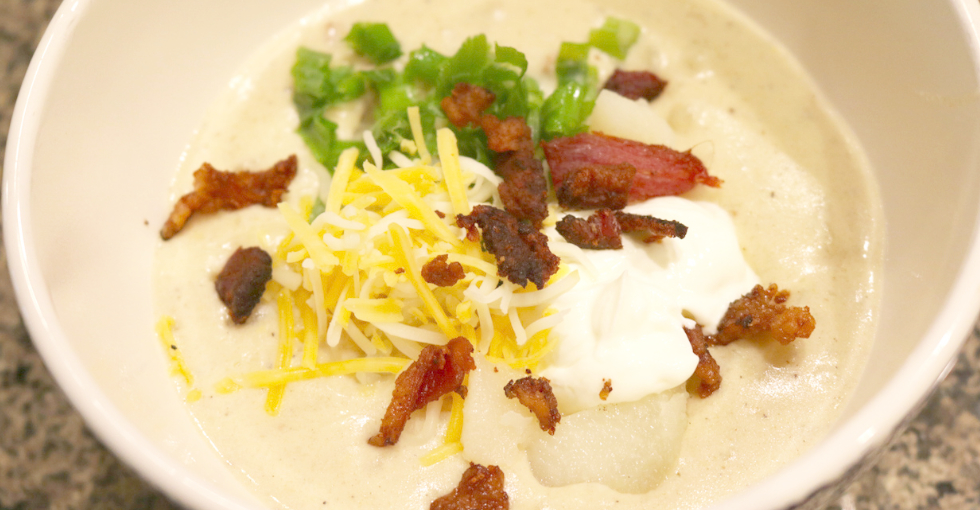 Baked Potato Soup is a must in my house in the Fall and this recipe is super easy and SUPER YUMMY!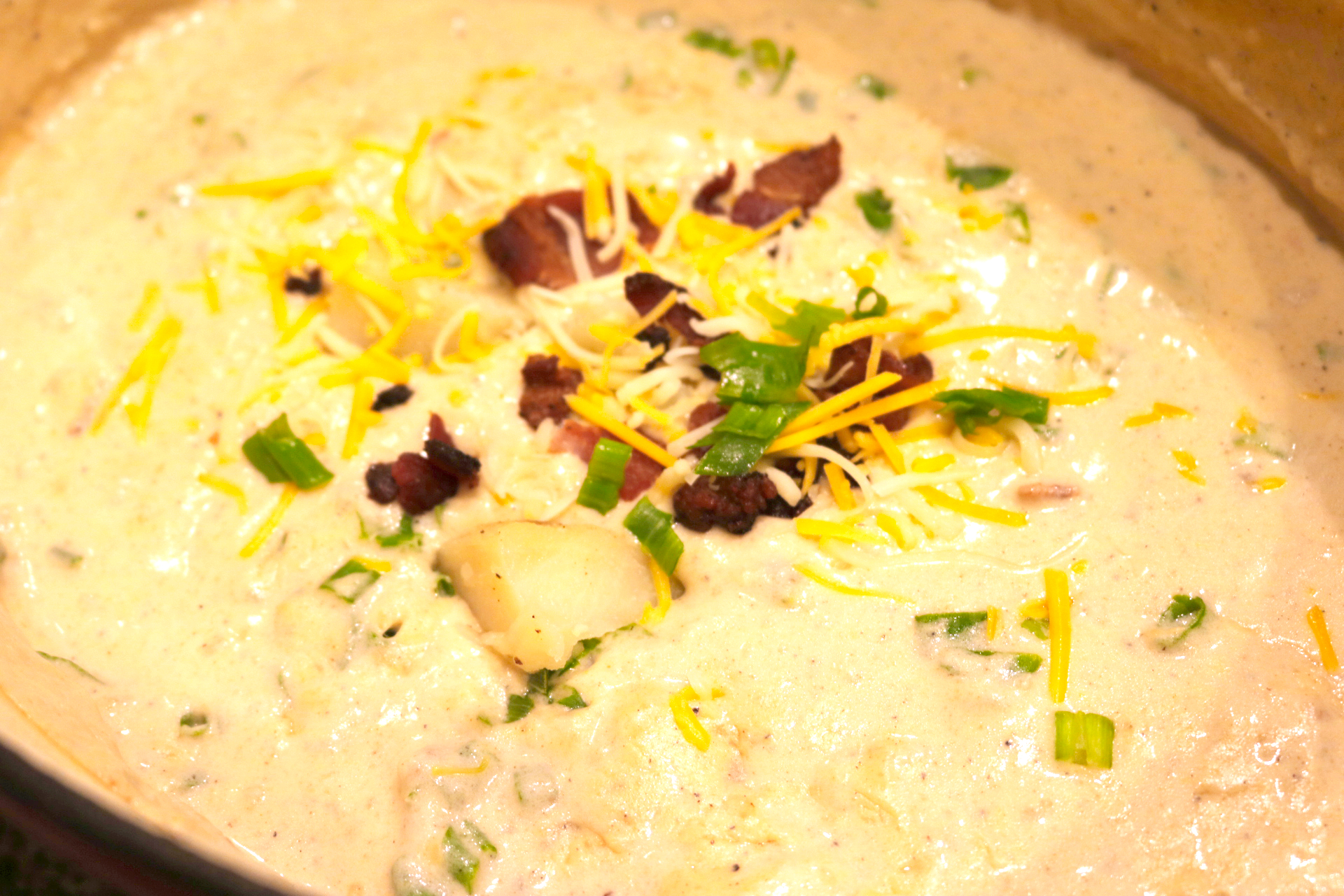 Baked Potato Soup LOVE!
Is there anything better than a big pot of soup on the stove on a cool Fall day? I just don't think there is. This Baked Potato Soup is the perfect crowd pleasing dinner.
This soup was first introduced to me by a great friend. Years and years ago she sent me the recipe and said I would love it and she was so right. I have been making this for 20+ years and it hit me the other day that I did not have the recipe posted.
Literally, I am sill in shock that I have not shard this recipe with you yet. I hope you can forgive me…and I hope you will love it as much as I do.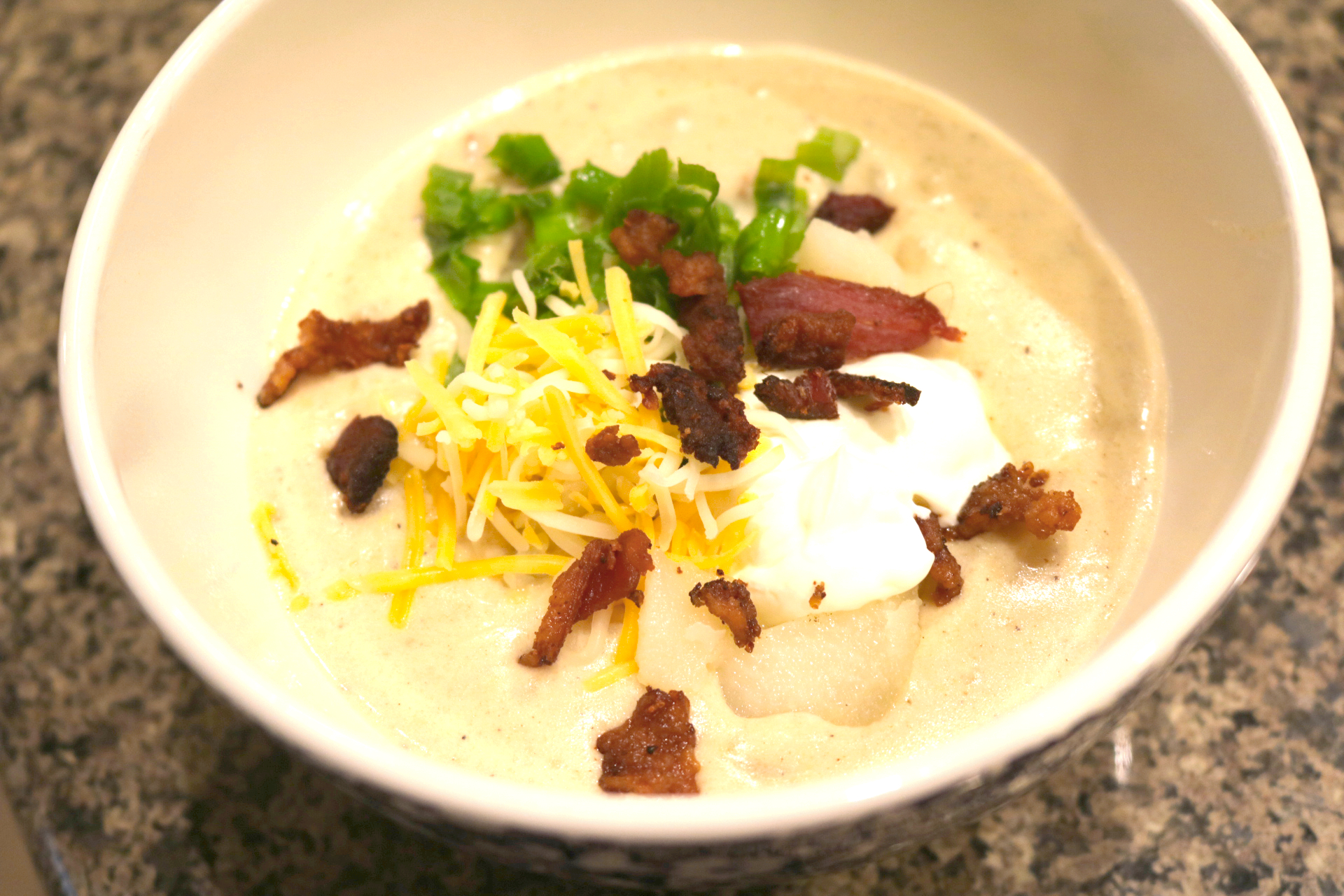 It is all about the toppings….
I use all the same toppings I put on a traditional baked potato in this soup including bacon, sour cream, cheese and green onions.
If you don't like one… don't use it. Add in some additional protein by throwing in some chicken, brisket, sausage or hamburger. If you want to add in some veggies (I mean if you really want too) add in some roasted broccoli or cauliflower, or some spinach.
Not going to use bacon? You can use butter and oil to replace the bacon grease I use to make the roux and it will still be delicious.
Trying to watch the calories? You can use low-fat milk or replace most of the milk with chicken or vegetable stock, it will not be as rich and creamy but it will still be delicious.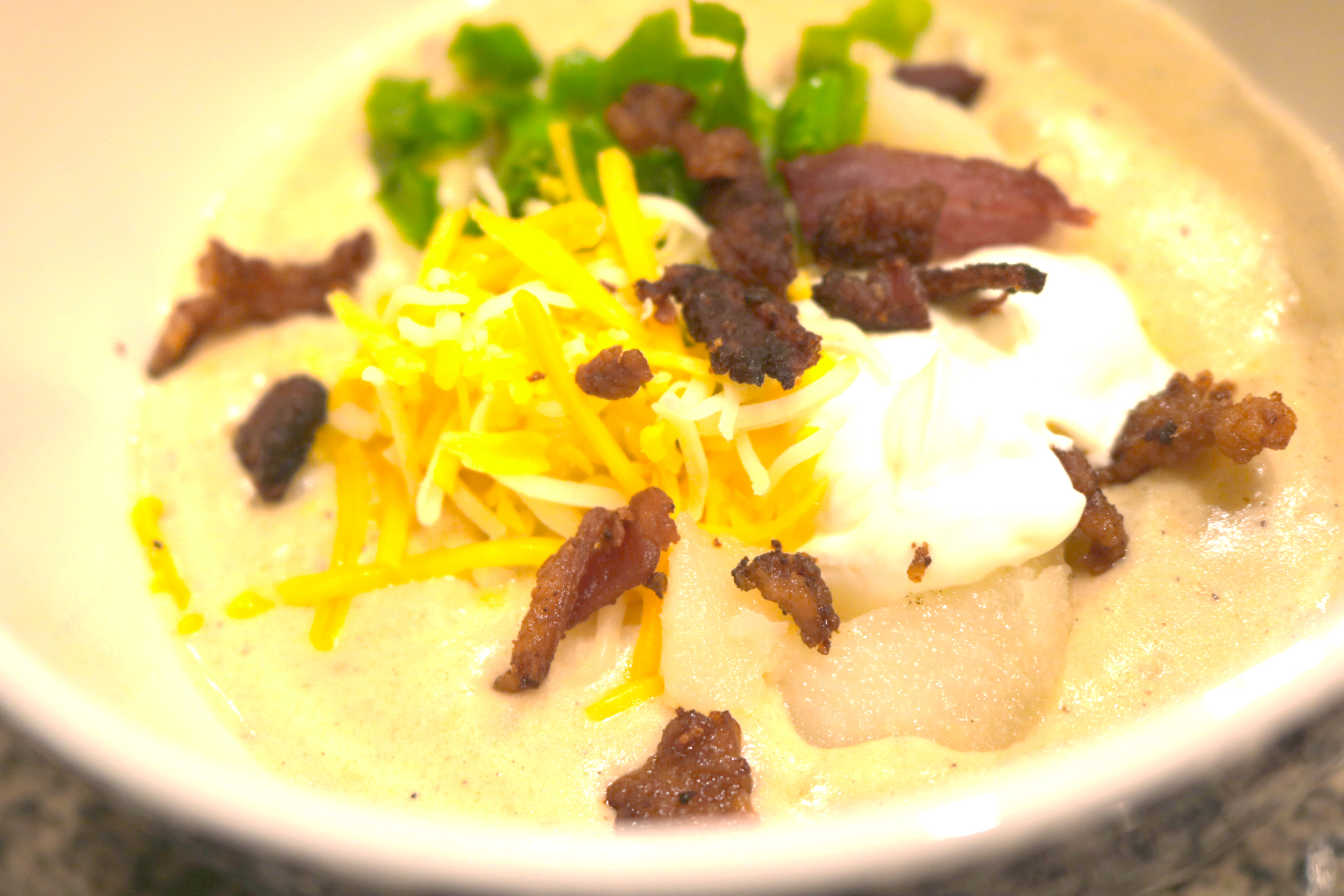 It is Bad Potato Soup Time!
Chelle Chelle & Vanessa
6-8 servings
Baked Potato Soup
A rich and creamy Baked Potato Soup that comes together super quick and is a perfect cold weather night dish.
10 minPrep Time
30 minCook Time
45 minTotal Time
Ingredients
6 large potatoes
1 teaspoon salt
1 teaspoon pepper
8-10 slices bacon, chopped
2 tablespoons butter
1/2 cup flour
1 quart whole milk (1/2 milk, 1/2 chicken or veggie stock - see notes)
1-2 teaspoons salt
1-2 teaspoons pepper
1 cup sour cream
1 cup shredded cheddar cheese
Toppings
Shredded Cheese
Crumbled Bacon
Sour Cream
Green Onions
Directions
Preheat oven to 350
Wash and pat dry each potato
Wrap in foil
Place into oven and bake until tender
Once done, remove and let cool until you can handle
Slice in half and scoop out the potato and place into a large bowl
Add in salt & pepper, toss and set aside
In a large stock pot cook chopped bacon over medium heat until crispy
Remove bacon and place on plate lined with paper towels, set aside
Keep bacon grease in stock pot
Add in butter and melt
Add in flour, whisking constantly for 1-2 minutes
Slowly add in milk (or milk & stock)
Bring to a boil, whisking often
Add in remaining salt and pepper
Whisk until soup base is thickening
Add in potatoes and cook until soup reaches desired consistency
Remove from heat and stir in sour cream & cheese
Season with additional salt or pepper if needed
Serve immediately with any toppings you prefer
ENJOY!
Notes
*You can replace half of the milk with stock but know that soup will not be super thick and creamy **If not using bacon add in vegetable oil in place of bacon drippings
7.8.1.2
524
https://sparklesnsprouts.com/2020/11/10/baked-potato-soup/
All images are the property of Sparkles n Sprouts, to use image please contact the webmaster at michelle@sparklesnsprouts.com
Make sure and Pin this now so you don't lose it!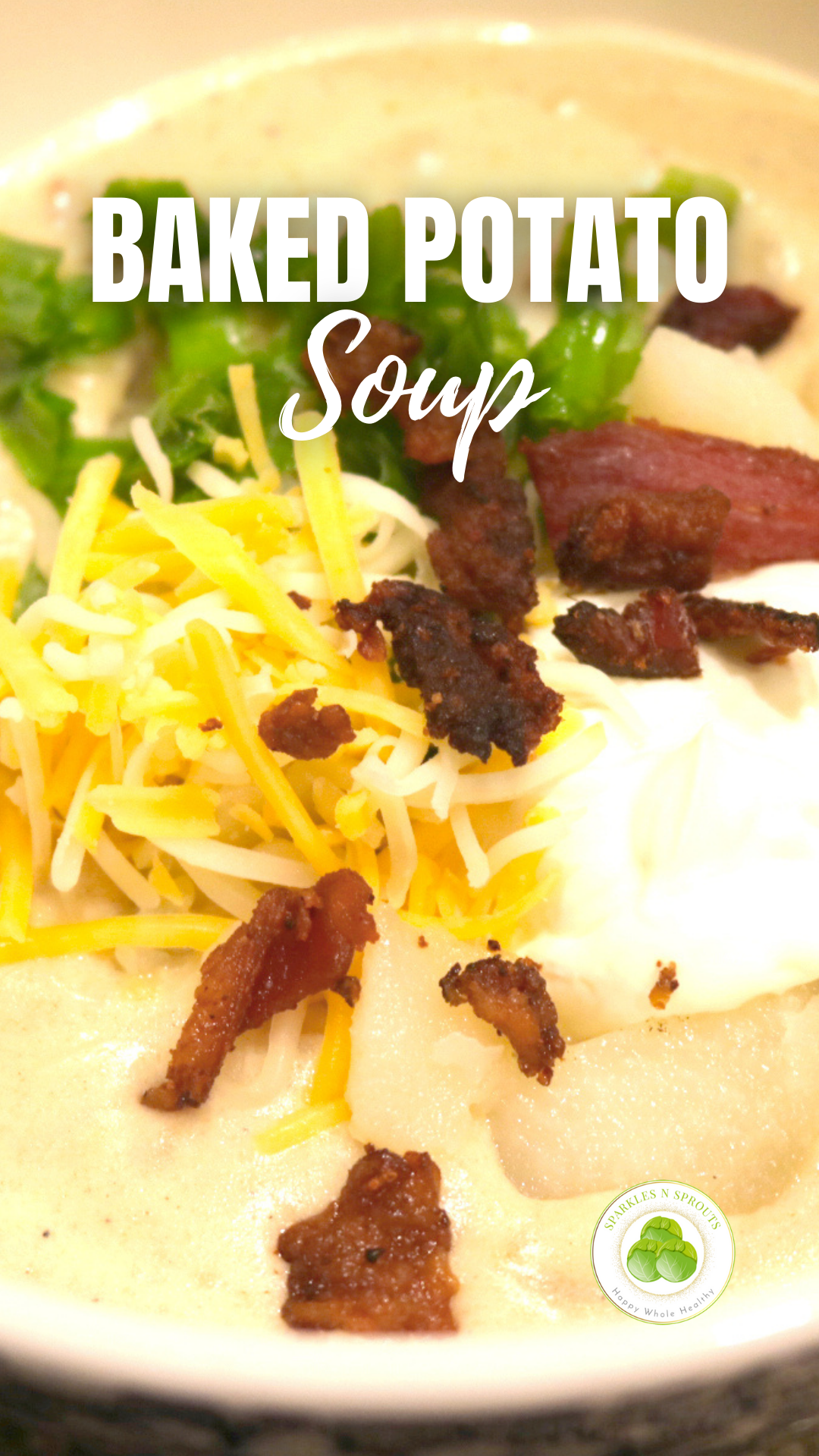 Follow us so you never miss anything!