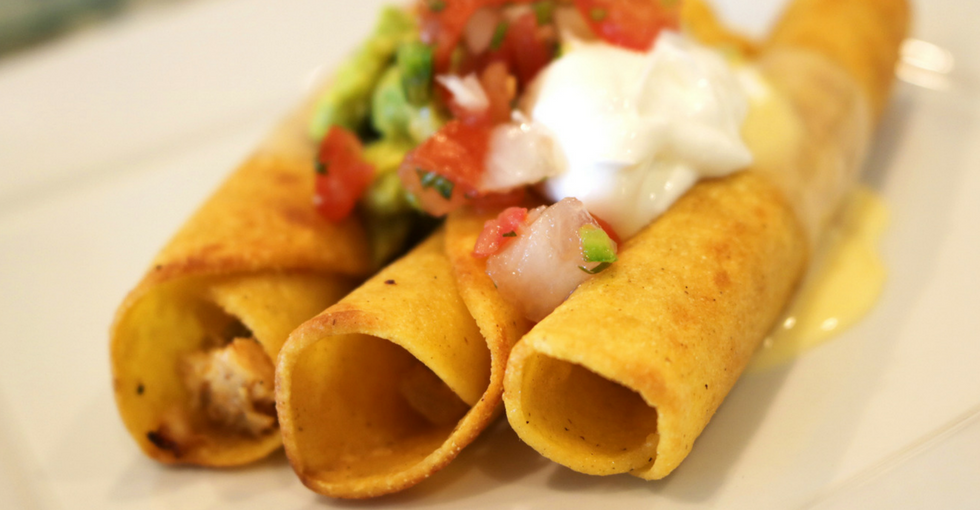 A few weeks ago I got to spend the week with some of my favorite people. We fished, cooked and hung out and it was AMAZING! One of the dishes that my sweet friend Shannon made were these Chicken Flautus and they were so good I have to share them with you.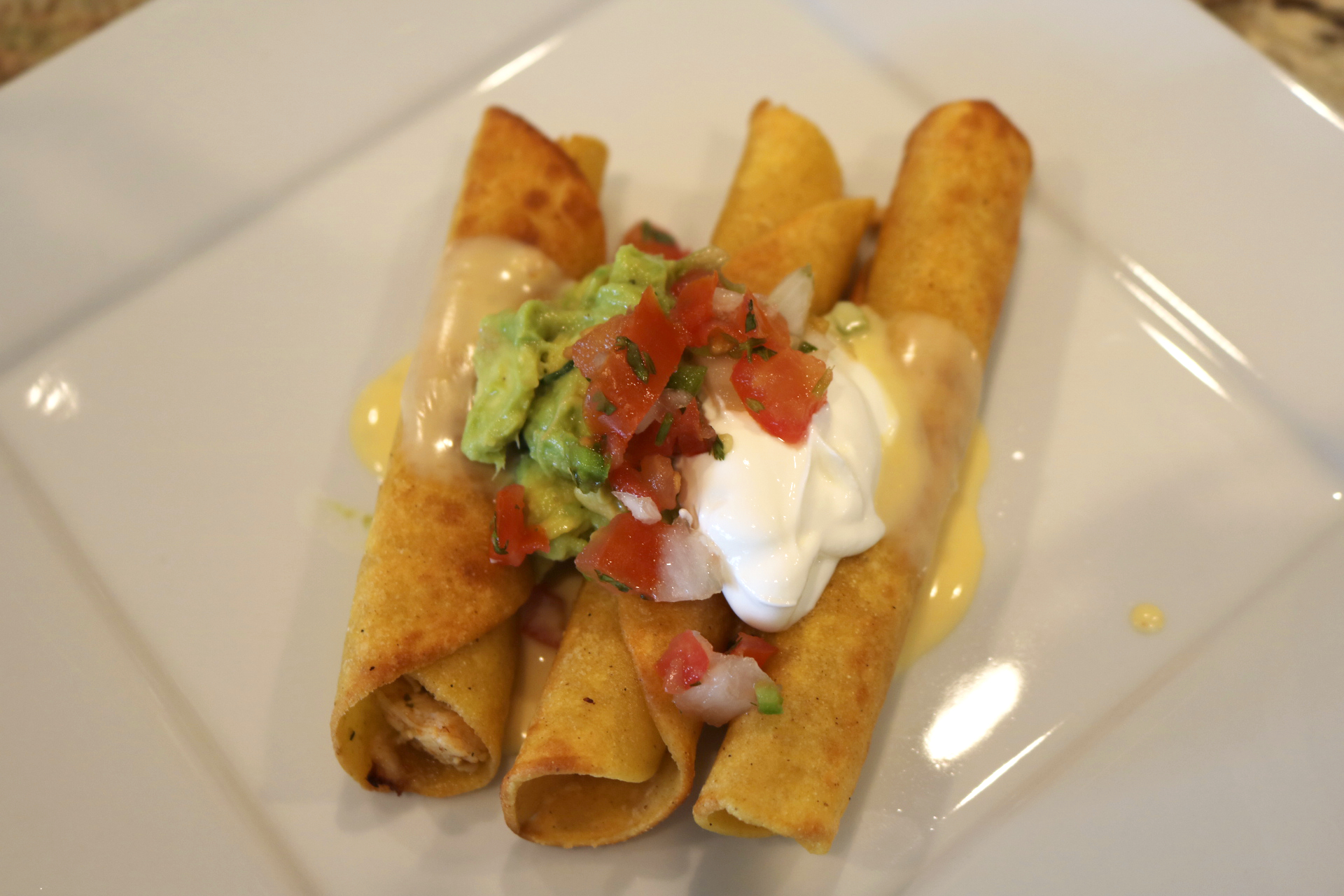 It all started here…
To make these flautus super special Shannon made her own version of Rotel that the chicken would eventually soak up. Honestly I thought she was crazy to make her own and questioned why she wasn't just using the favorite canned version but she assured me I would understand once I tasted it and she was right.
I don't think I will ever buy the canned version again.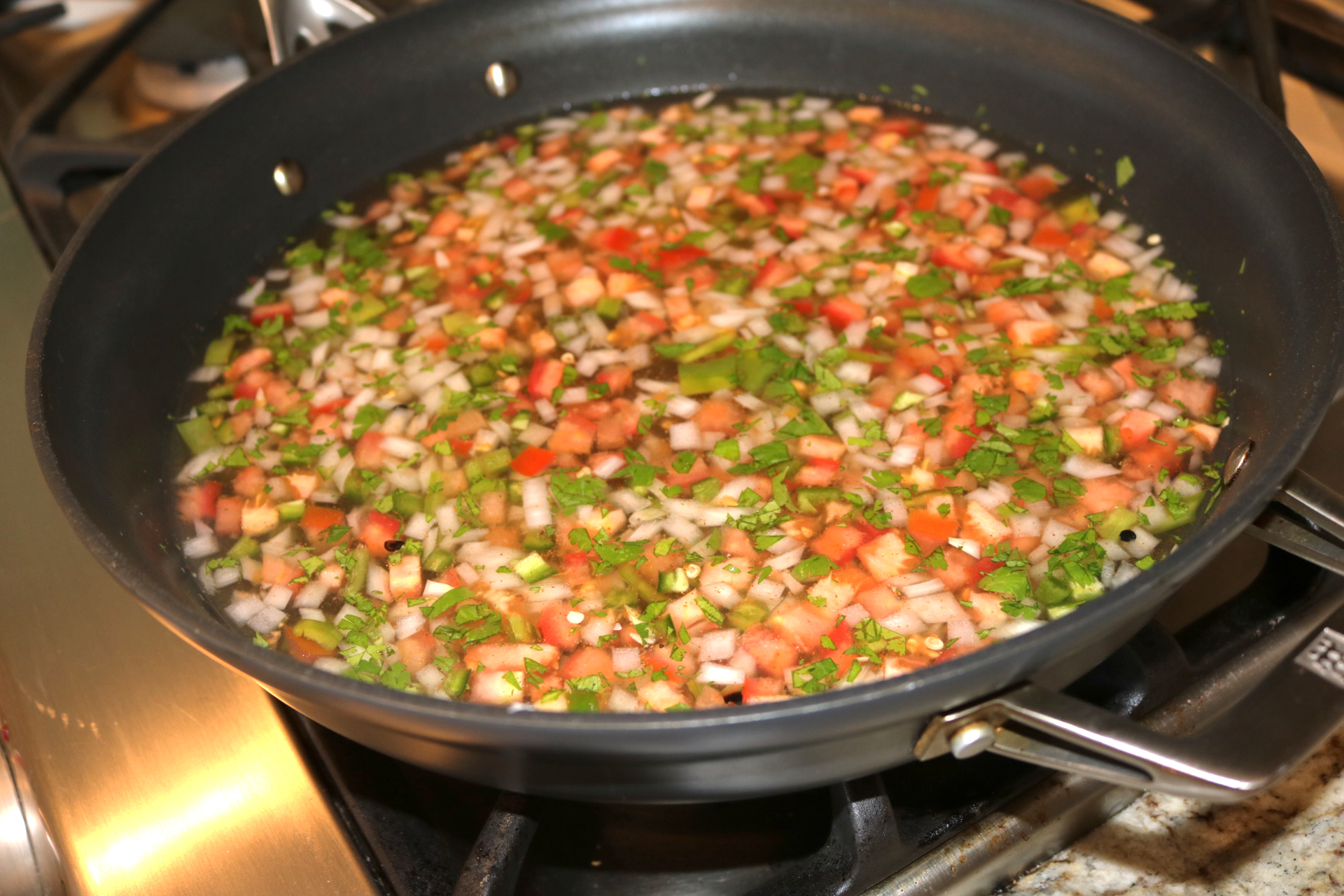 Now the chicken
To keep things simple we used some leftover chicken breasts we have cooked up in the Instant Pot the day before for tacos. We just shredded the cooked chicken and then put it into the skillet with this amazing Homemade Rotel.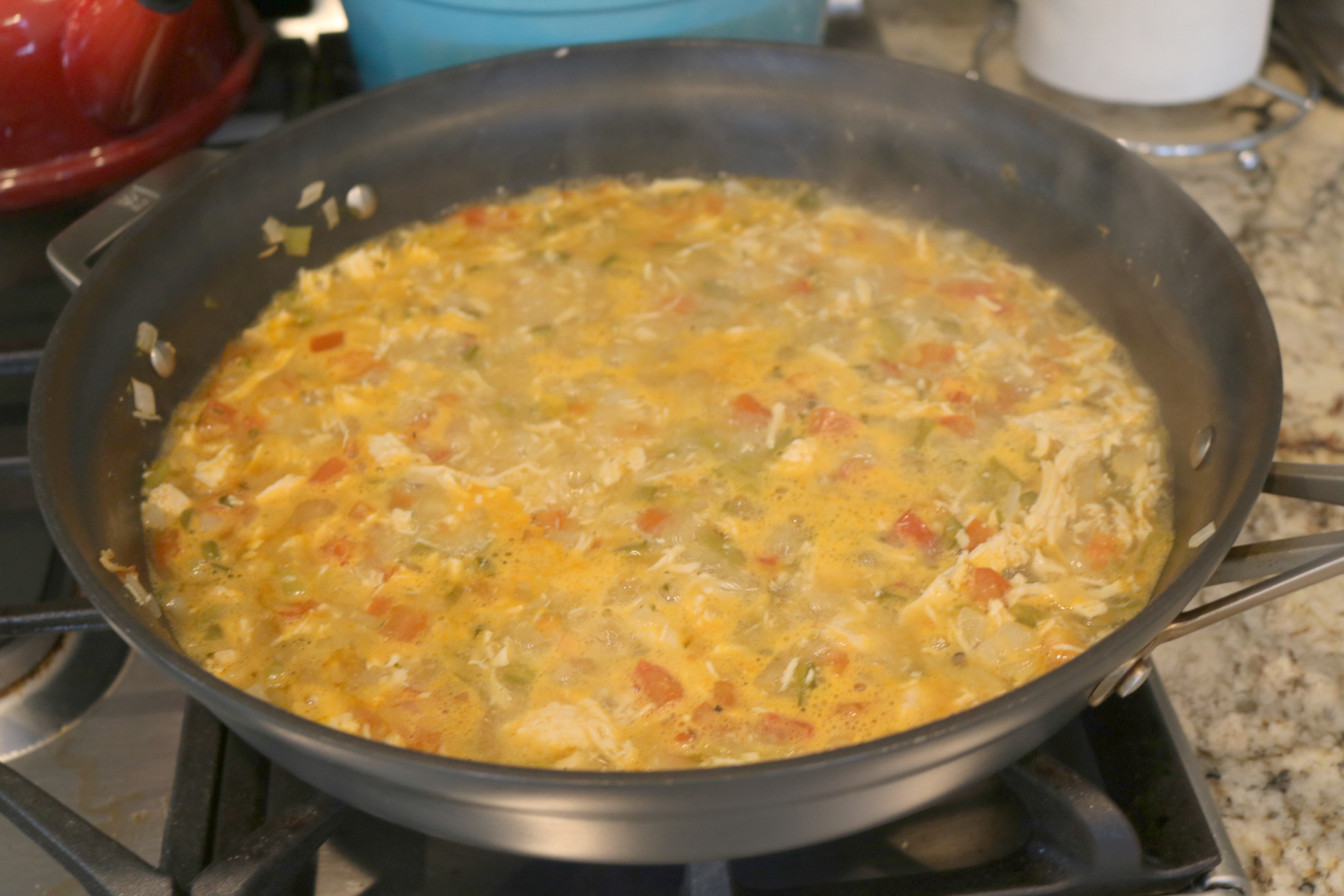 And then we let it cook all the way down until almost all the liquid was gone.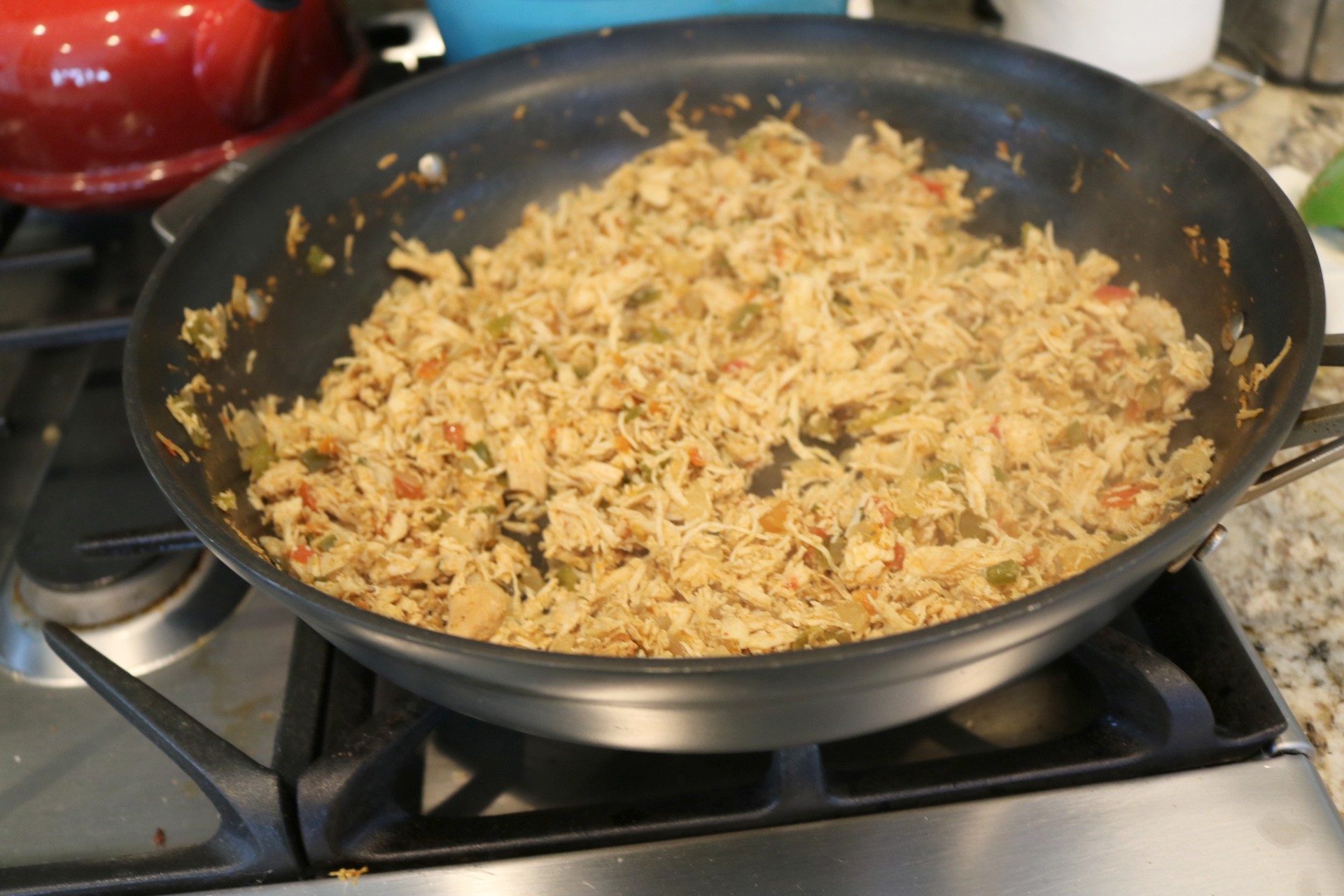 Once it is all cooked down you are left with some of the most flavorful chicken ever…I AM OBSESSED WITH IT!

Now comes the fun
After the chicken is ready to go it is time to get the tortillas ready to roll. To help ensure they do not tear you want to heat them up in a skillet with a little oil so that the corn tortilla is more pliable. You only need 20-30 seconds per tortilla in the pan and then it is time to roll.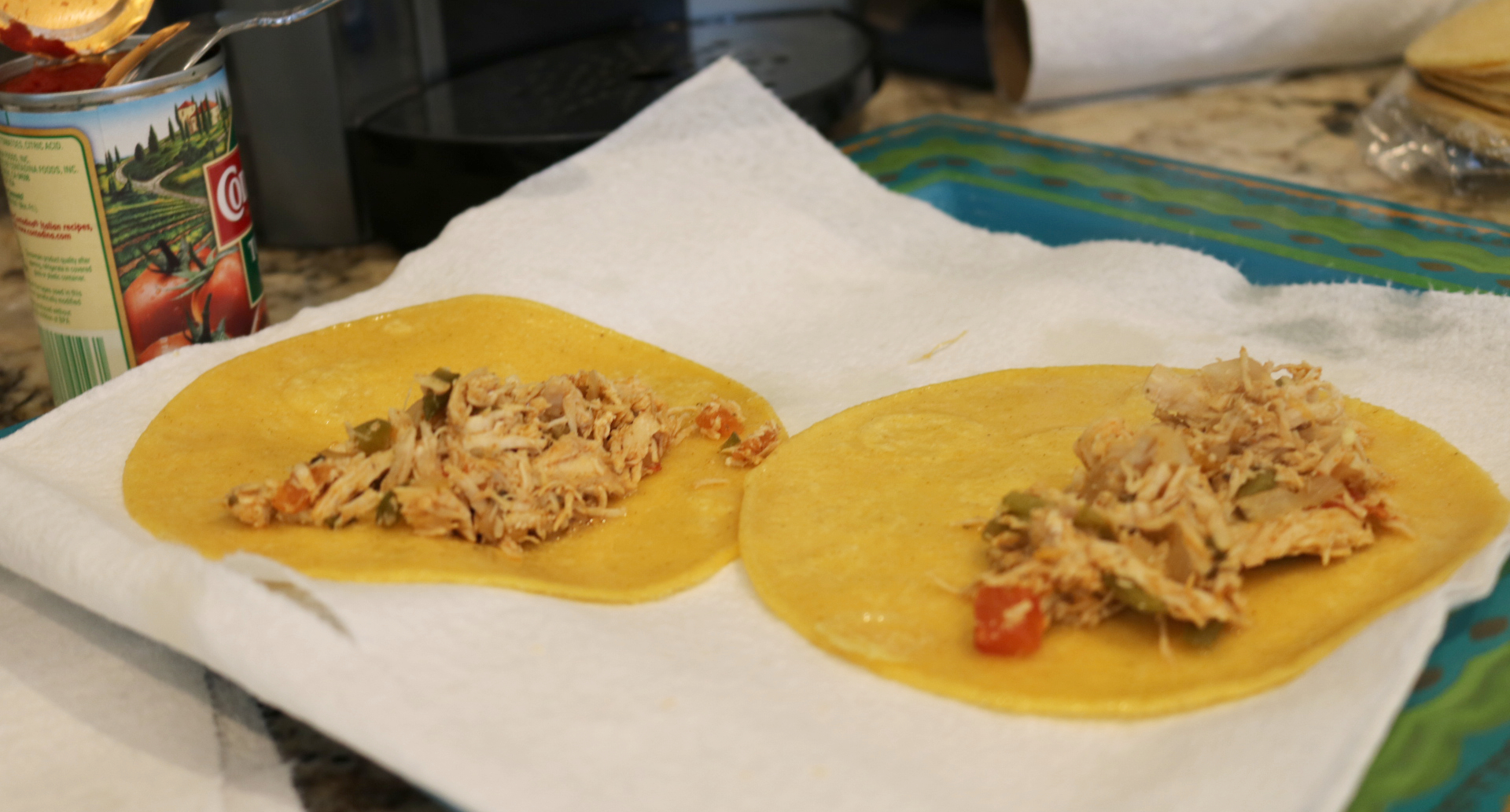 Roll…Roll… and roll some more
Once you a few tortillas ready it is time to fill them up and then roll them. It is important to not over fill them as you want them to roll up pretty tight.
Shannon works in batches and will cook up 5-6 flautus at a time. This way the pan doesn't get too crowded.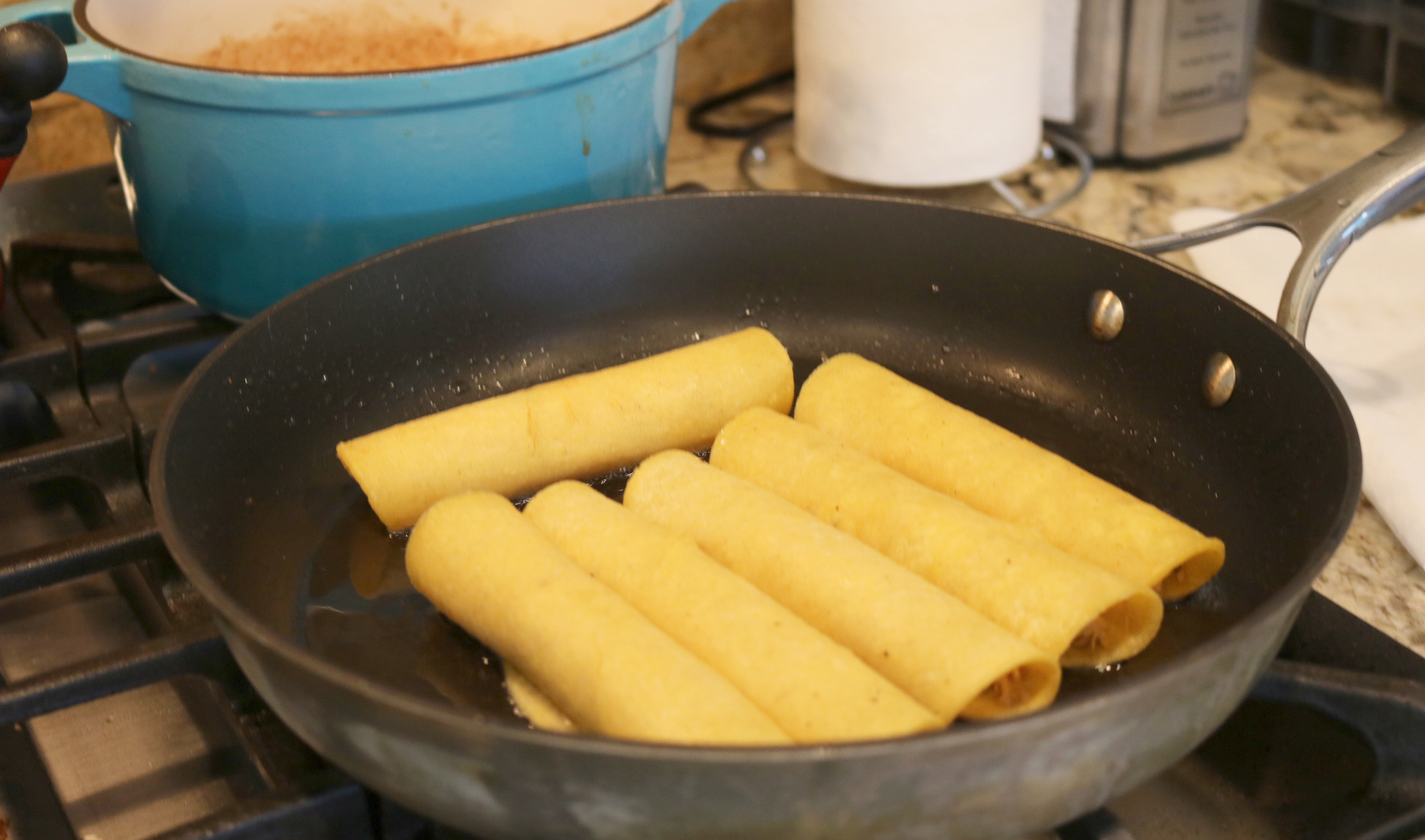 It is time for FLAUTUS!
Shannon
Chicken Flautus
A fun and delicious dinner or party treat that everyone is sure to LOVE
10 minPrep Time
45 minCook Time
1 hrTotal Time
Ingredients
Homemade Rotel
1 onion, chopped
1 tomato, diced
1 jalapeno, chopped
1 poblano pepper, roasted and peeled, chopped (or 1 can chopped green chilies)
1/4 cup fresh chopped cilantro
3 cups water
1 tablespoon chili powder
2 teaspoons salt
1 teaspoon cumin
1 teaspoon paprika
1/2 teaspoon celery salt
Flautus
3-4 cups shredded chicken (You can use leftover chicken or roast 2-3 chicken breasts to use)
12-14 corn tortillas
3-4 tablespoons vegetable oil
Toppings
Sour cream
Guacamole
Pico de gallo
Queso
Shredded Cheese
Fresh chopped cilantro
Directions
In a large pot combine all the ingredients for the Homemade Rotel
Bring mixture to a boil and then reduce to simmer
Let simmer for 20-30 minutes, or until it reduces a little
Remove from heat and let cool
Remove 1/2 of the Rotel mix and reserve for a later use
To the pot with the remaining hotel add in the chicken
Bring mixture back to a boil and then reduce to a simmer over medium heat
Let simmer until almost all the liquid is evaporated, stirring often to keep mixture from burning
In a large skillet heat 2 teaspoons oil over medium high heat
Place a corn tortilla into skillet and let heat up a little, flipping onto the other side, until it is pliable
Remove to a paper towel lined plate
Repeat with 2-3 more tortillas working as quickly as possible, adding oil as needed
Place 2-3 tablespoons chicken mixture into tortilla and roll tortilla into a tight flauta, making sure to not overfill the tortillas, they need to be able to roll up tightly
Place flautas back into hot skillet, seam side down, and cook until tortilla starts to brown and seam is sealed, flipping onto each side to let brown and crisp up
Repeat with each flauta until all the chicken mixture is used
Serve immediately with whatever toppings you prefer
ENJOY!!
Notes
You can use ground beef of you would prefer instead of chicken
7.8.1.2
442
https://sparklesnsprouts.com/2018/07/23/chicken-flautus/
All images are the property of Sparkles n Sprouts, to use image please contact the webmaster at michelle@sparklesnsprouts.com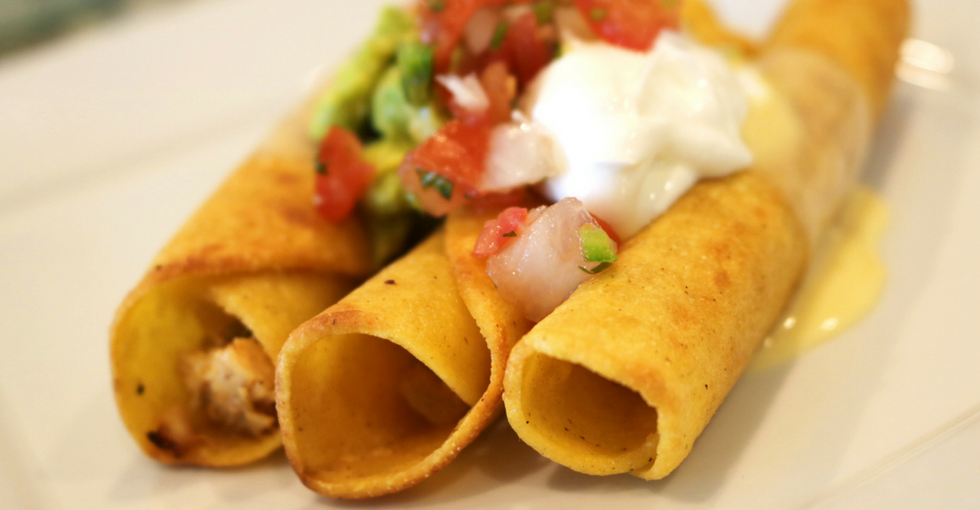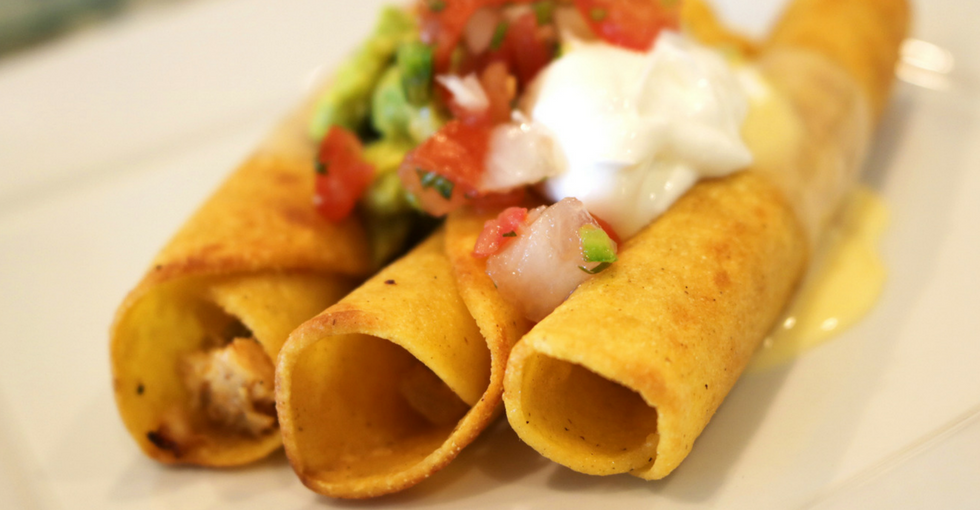 It comes down to the toppings…
To make them even better we set out pico de gallo, sour cream, guacamole and Shannon's Queso. You could also top with some shredded cheese, shredded lettuce or salsa. Whatever makes you happy.
Don't forget to pin this for later!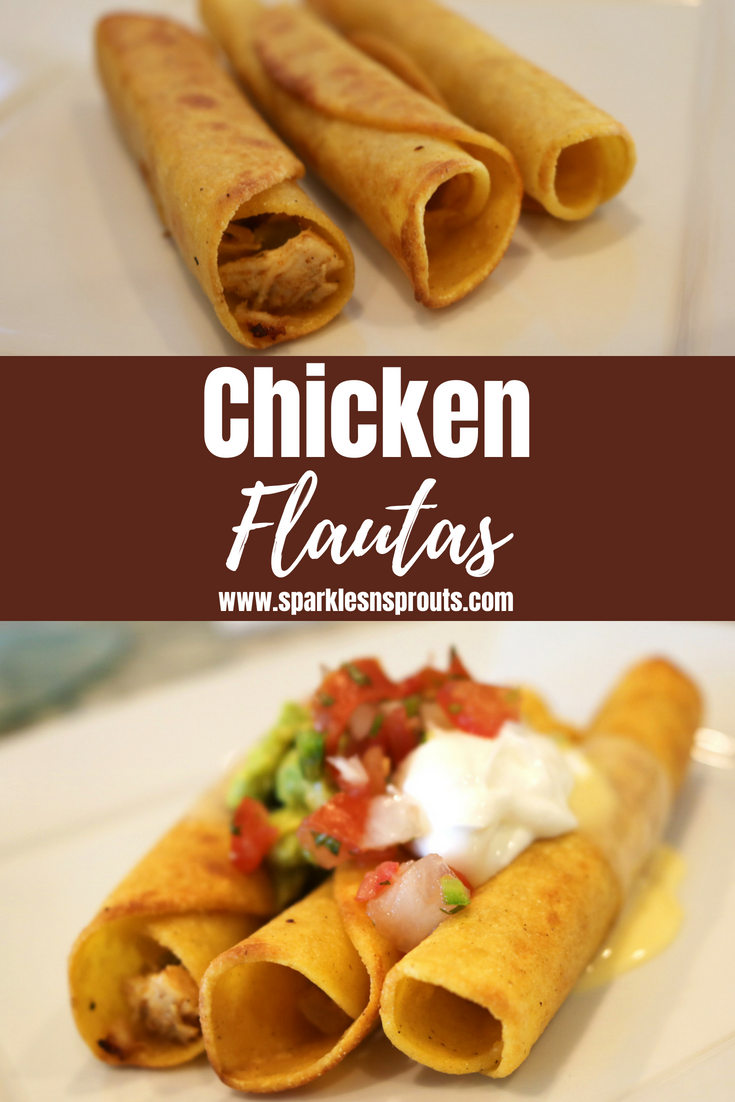 Make sure and tag us @sparklesnsprouts on Instagram, Twitter and Facebook so we can see your own creation!