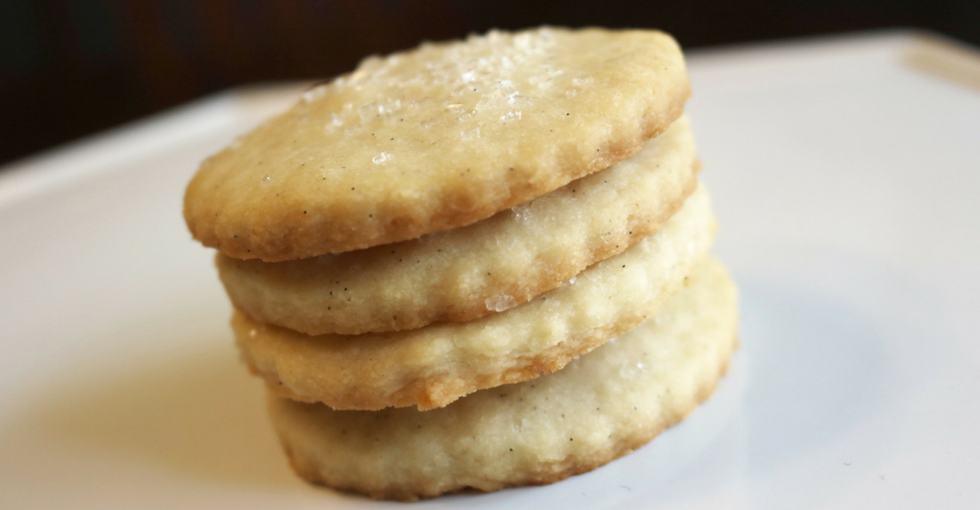 Vanilla Shortbread Sugar Cookies
BEWARE!! There is a new favorite cookie in town… The Vanilla Shortbread Sugar Cookie. Not only is it delicious… it is SUPER easy!!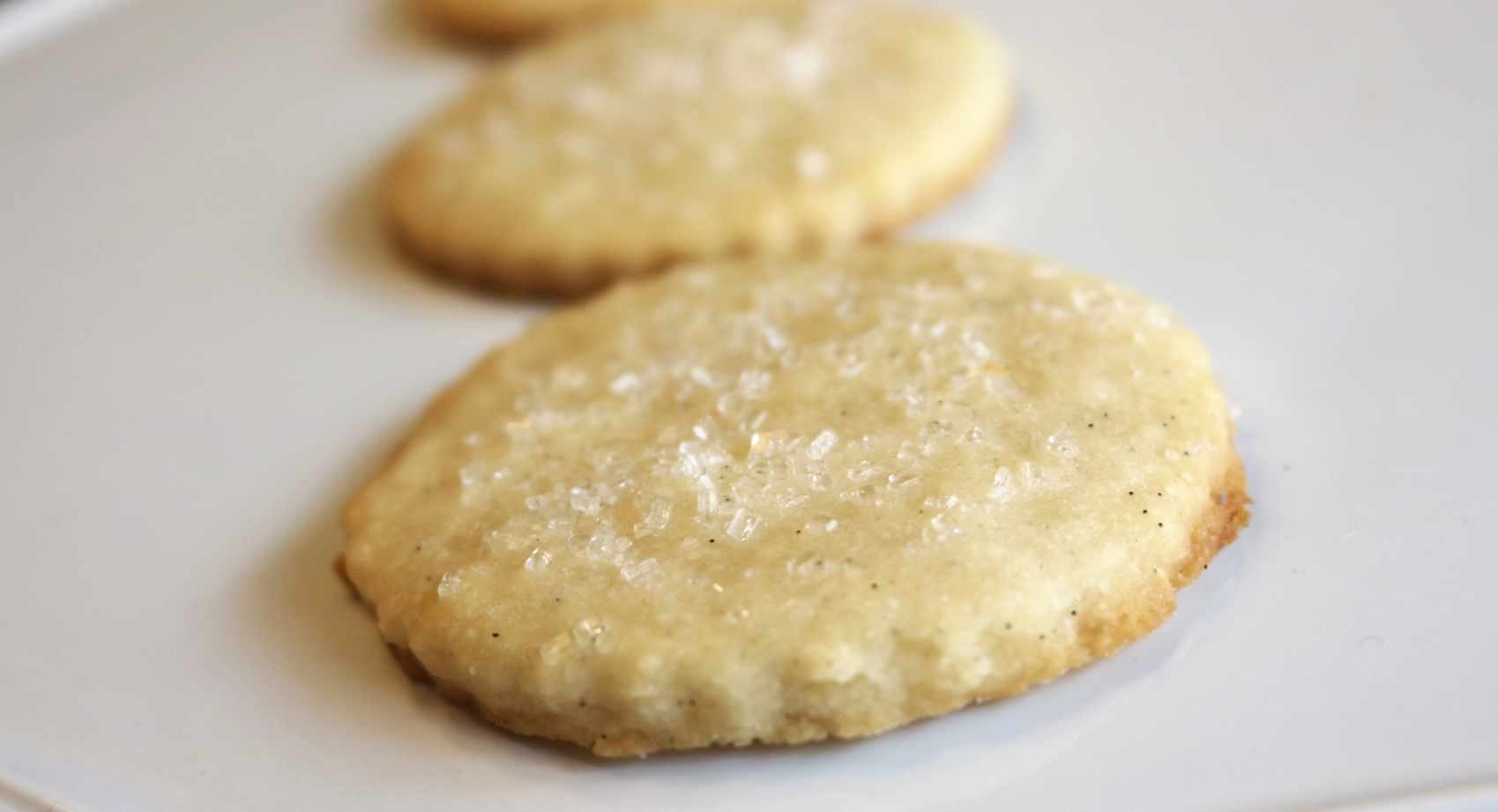 It is all about the Vanilla Bean…
Shortbread is a favorite but to really take it to the next level I used [Vanilla Bean Paste|https://amzn.to/2uTD77V ]. I use Vanilla Bean Paste in almost all my baking recipes but it is especially impactful in these cookies. Not only do you see the Vanilla Bean Seeds (which makes them look super special) but it also amps up the vanilla taste making them AMAZING!
Now if you do not have [Vanilla Bean Paste|https://amzn.to/2uTD77V ] you can use a vanilla pod with vanilla extract or just vanilla extract, just make sure it is good quality as it really shines in this recipe.

Fancy or Not so Fancy Shortbread
One of the beauties of these simple cookies is you can dress them up a little with some course sugar or sprinkles or you can leave them plain.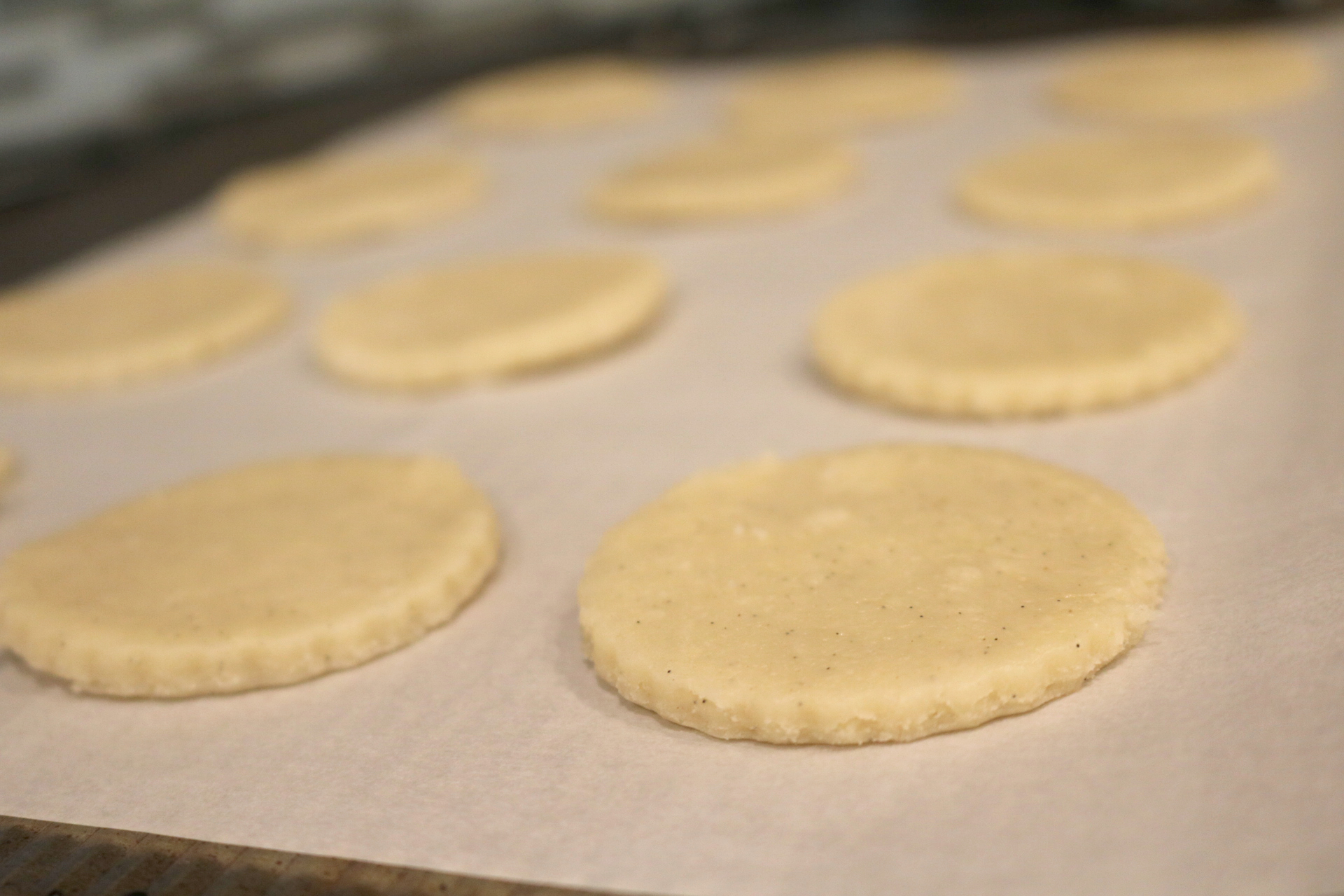 Whether you decide to make them a little fancy or keep them simple they are DELICIOUS!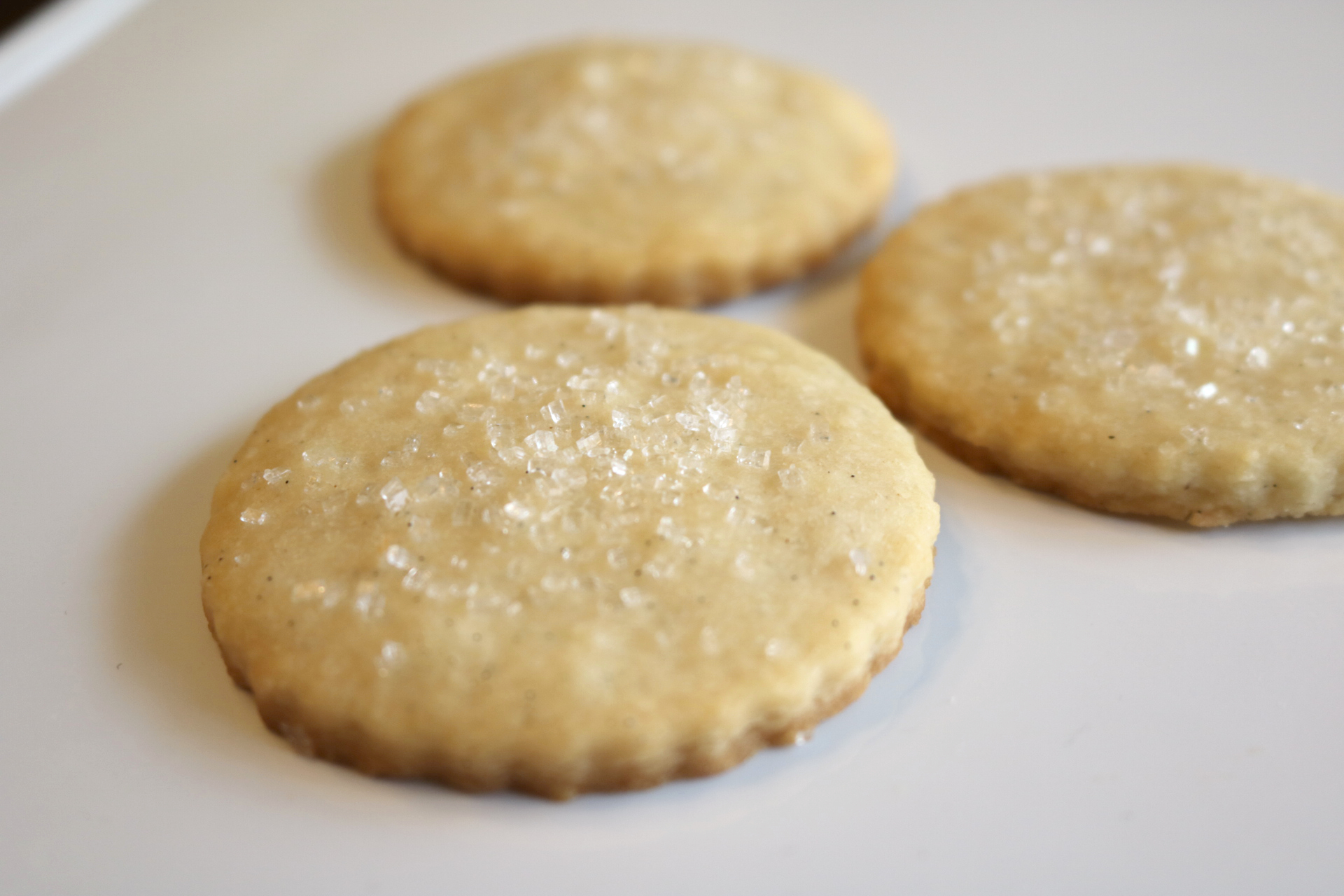 Chilling out a bit
It is important to give the dough a little time to chill. There is so much butter in these cookies that if you do not chill them they will just run wild as they bake and you will get a VERY thin cookie that has no chew to it at all. All you need is just 20-30 minutes in the fridge.
So just take a minute and watch your favorite Netflix show and then get to baking.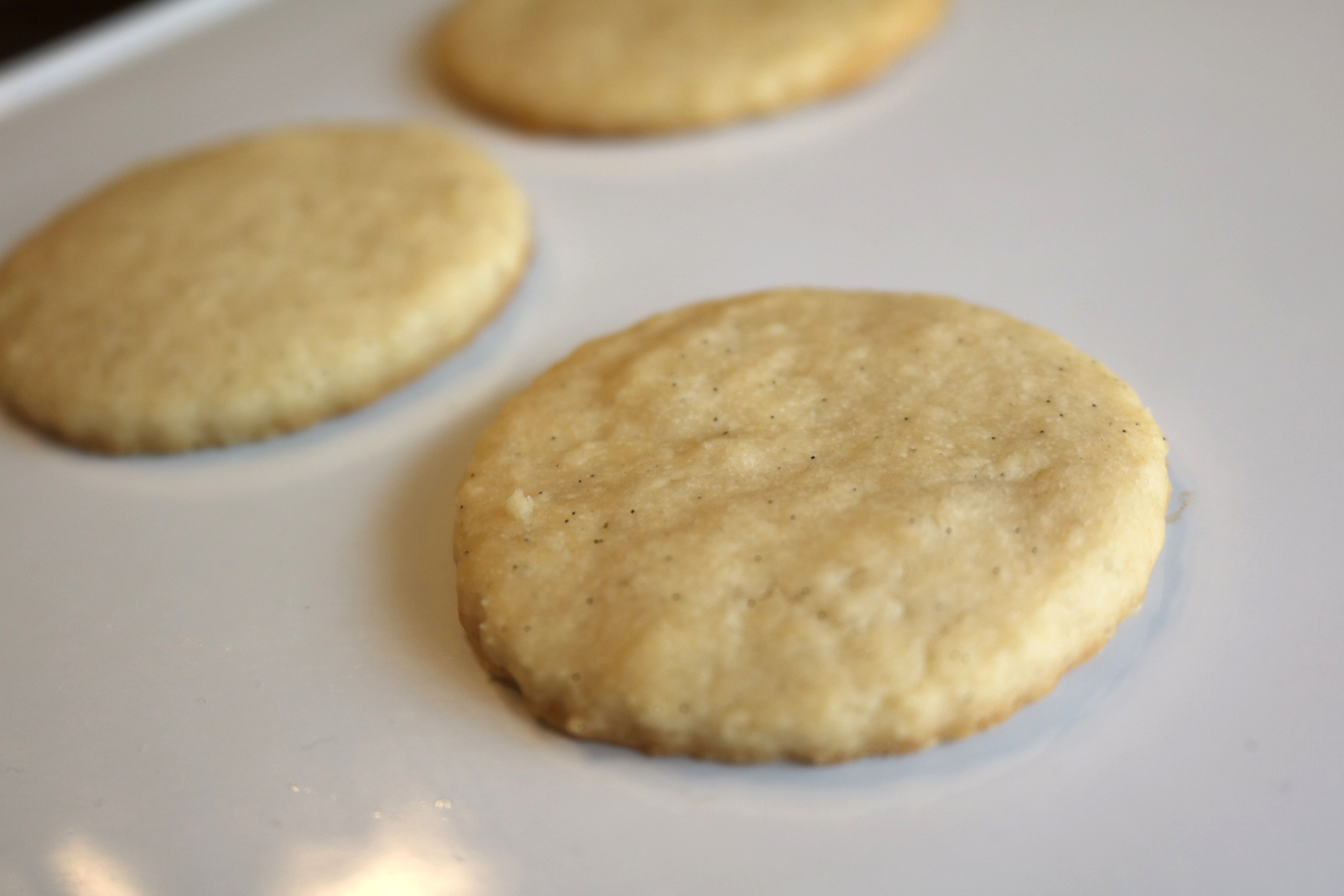 To roll or not
Unlike a more traditional shortbread you DO NOT have to roll the dough out. You can use a small cookie scoop and then gently press it down to about 1/2′ inch and bake. I went ahead and rolled out the dough because I wanted to use my scalloped cookie cutters.
You will get a delicious cookie either way you choose to go.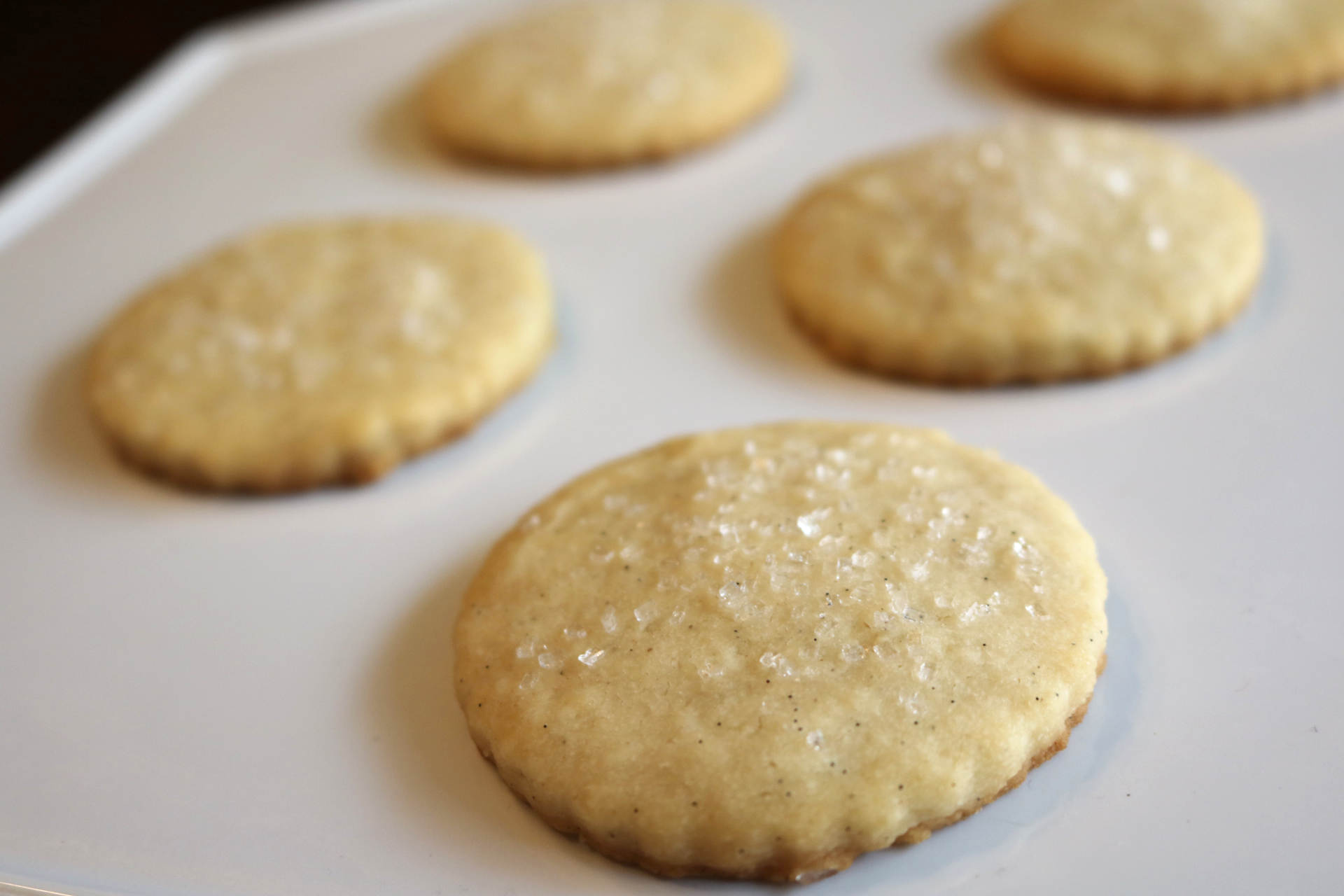 Cookie Time
Chelle Chelle
Vanilla Shortbread Sugar Cookies
Rich, buttery Vanilla Shortbread Sugar Cookies are the perfect treat for anytime of the day ... I may eat them for breakfast, snacks and dessert ... I mean maybe.
10 minPrep Time
12 minCook Time
50 minTotal Time
Ingredients
1 cup butter, room temperature
1/2 cup powdered sugar
2 cups flour
1/4 cup course sugar , if using
Directions
In the bowl of a stand mixer cream together butter, powdered sugar and
Vanilla Bean Paste
until well combined
Slowly add in flour, mixing until just combined
Chill dough for 20-30 minutes
Preheat oven to 350
Line cookie sheets with parchment paper
Roll out dough, between 2 pieces of parchment paper, to 1/2 inch thick
Using a round cookie cutter, or a glass, cut out cookies and place onto prepared pans
Sprinkle with course sugar, if desired
Bake for 12-14 minutes, or until edges just begin to brown
Remove and let cool for 5 minutes on pan and then remove to cooling rack
ENJOY!
Notes
You could also top cookies with sprinkles if so desired
7.8.1.2
443
https://sparklesnsprouts.com/2018/07/26/vanilla-shortbread-sugar-cookies/
All images are the property of Sparkles n Sprouts, to use image please contact the webmaster at michelle@sparklesnsprouts.com
Make sure and pin this recipe so you can find it quickly!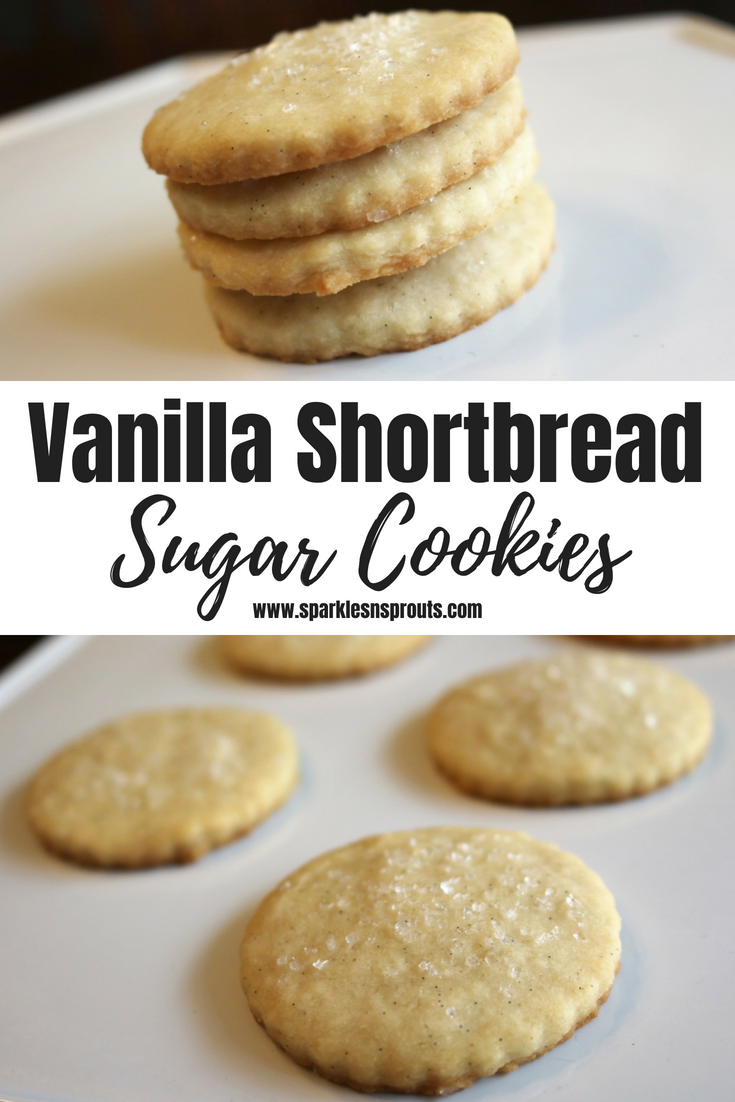 Tag us on Instagram, Twitter and Facebook @sparklesnsprouts so we can all see your creations.