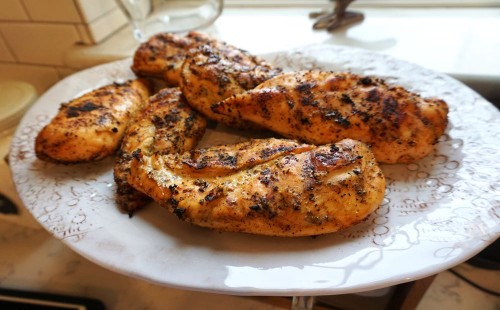 simple chicken, with TONS of yum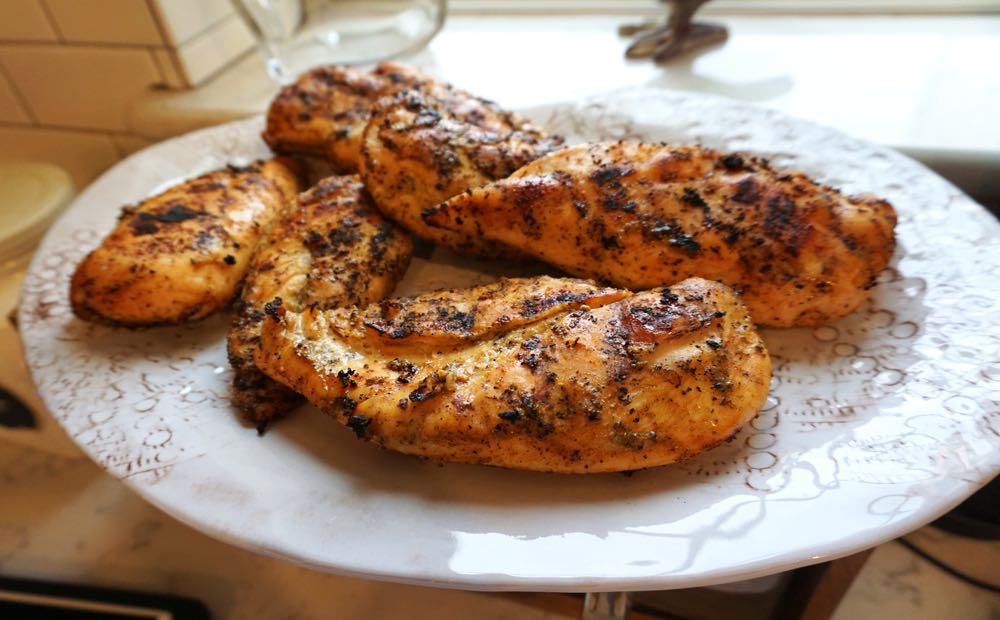 Sometimes simple chicken really is the answer for dinner, and this simple grilled chicken is a perfect choice for dinner tonight!!
A family affair
One of my favorite family traditions is family dinner.  We try to all get together (at least with us that live in SE Texas) at least once every few weeks and there is always good food.  A few weeks a go The Brother and Sis-in-Law hosted family dinner and fixed this simple grilled chicken.  Not only was it delicious but it is now a favorite!
Now don't let the name fool you, it may be simple to fix but there is nothing simple about the flavor.   This was one of the best grilled chicken breasts I have EVER had!
One of the main reasons I love cooking so much is my family.  I grew up with delicious food and that tradition continues to this day.
Break out the grill
Almost everyone we get together as a family we usually grill something.  My brother has a gas grill and a Big Green Egg so our grilling options are many.  For this chicken he used the green egg, but it would be great on the gas grill as well.
If you are using charcoal I recommend having a hot and cool side so you can move the chicken away from the direct heat if needed.
Cooked to perfection
One of the tricky things about grilling boneless, skinless chicken breasts is that they can dry out so fast…but The Brother has a quick trick to make sure that doesn't happen.
For Christmas all the guys in the family received these handy dandy Thermo Pro Meat Thermometers and we have never had dry meat again.
The Hubby uses his all the time, for everything from steak to pork to chicken.  He likes the remote one that lets him know when the internal temp is getting close rather than having to keep checking with the instant read version.
You got this!
MJ
4 servings
Simply Grilled Chicken
Simply grilled chicken breasts that are seasoned with a simple, but very flavorful spice rub, giving this chicken a delicious crust but without the guilt of a breaded chicken
10 minPrep Time
10 minCook Time
25 minTotal Time
Ingredients
4 - 6 oz, boneless & skinless chicken breasts
2 teaspoons salt
2 teaspoons black pepper
1 teaspoon garlic powder
1 teaspoon chili powder
1/2 teaspoon brown sugar
1/2 teaspoon, ground cumin
1/2 teaspoon parsley flakes
1/2 teaspoon basil, dried
Olive oil spray
Directions
Preheat grill to medium high heat
Trim chicken of any excess fat
In a small bowl combine salt, pepper, garlic powder, chili powder, brown sugar, cumin, parsley and basil
Spray each chicken breast with olive on both sides
Rub each chicken breast with spice rub on both sides evenly
Place onto grill and cook for 4-5 minutes per side, or until juices run clear
Remove and let sit for 5 minutes
Serve & ENJOY!!
Notes
Each breast is 5 WW Smart Points
Nutritional Info Calories 269 Calories from Fat 27 Total Fat 3 g Saturated Fat 0.8 g Monounsaturated Fat 0.8 g Polyunsaturated Fat 0.7 g Trans Fat 0 g Cholesterol 136 g Sodium 1324 mg Potassium 648 mg Total Carbohydrate 2 g Dietary Fiber 0 g Sugars 0 g Protein 34 g Vitamin A 5 % - Vitamin C 5 % - Calcium 4 % - Iron 11 %
7.8.1.2
68
https://sparklesnsprouts.com/2016/06/22/simple-chicken-with-tons-of-yum/
All images are the property of Sparkles n Sprouts, to use image please contact the webmaster at michelle@sparklesnsprouts.com
Simple is so good
This simple grilled chicken is perfect for a quick dinner or for your next big BBQ get together.  You can also use the spice rub with pork, or steak making it a great go to spice mixture.
Celebrate summer, friends and family with this simple grilled chicken…making your next celebration something to remember.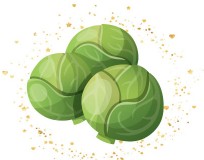 Make everyday sparkle – MJ