It is NO secret that I love me a good casserole and this casserole does NOT disappoint. It has everything you love from a traditional rich and creamy tettrazni but with a little extra something.
Full disclosure, obviously this is NOT keto…but last week was a rough one for me and some comfort food was much needed and for me a casserole screams comfort.
Traditional…Sorta
This tettrazini recipe starts like most others. There is chicken, pasta, cream of something soup, sour cream and cheese. What makes this recipe different is the addition of green chilies and some extra spices.
To help make it a little easier I used a rotisserie chicken, but you could definitely use leftover chicken or bake some up real quick. You could also use leftover pasta if you wnated… whatever you can do to make it a little easier is always a good idea in my mind.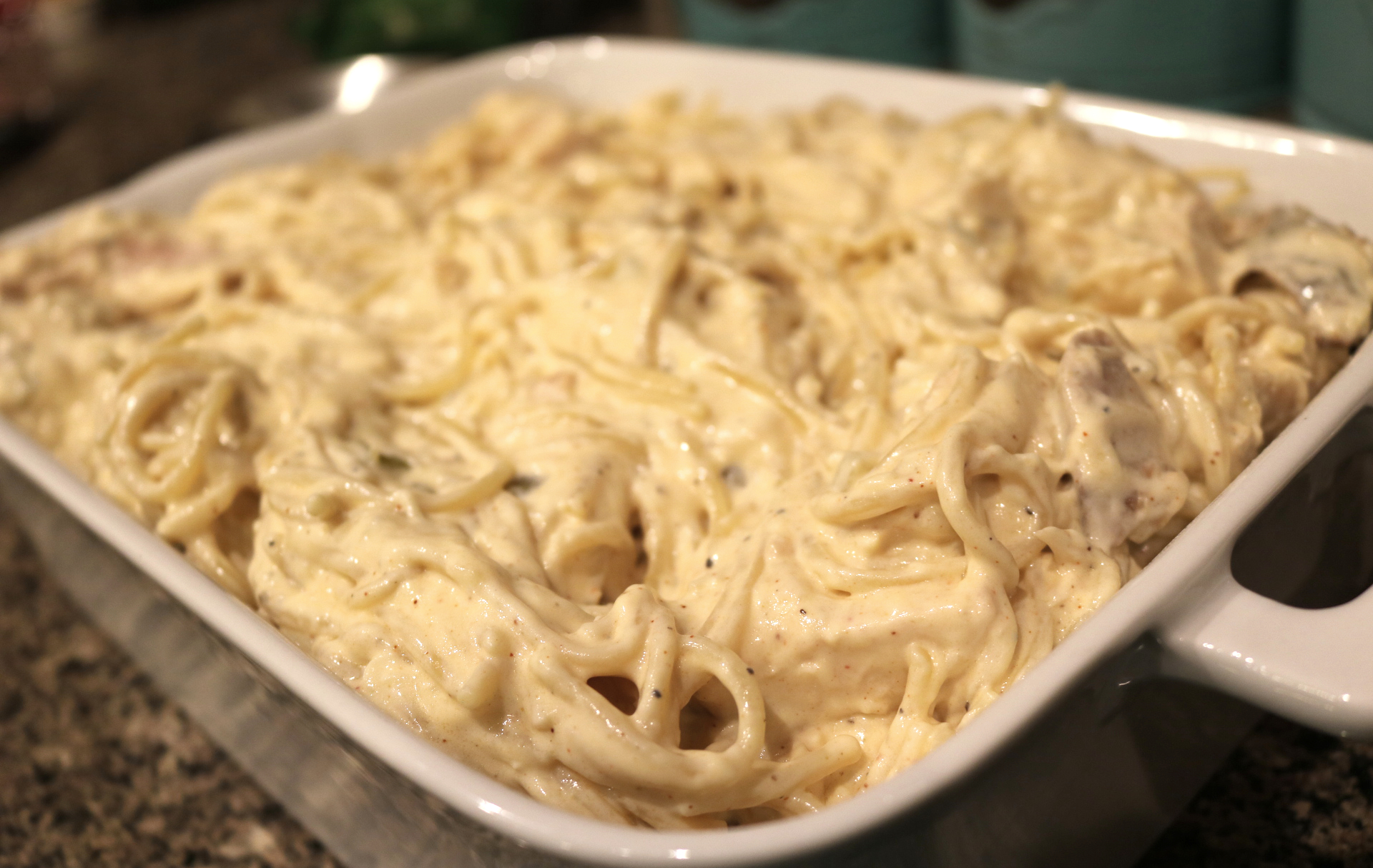 Sooooo rich and creamy
Just as a traditional tettrazini this one is super creamy. Between the sour cream. cream of chicken soup and butter the noodles are surrounded with a delicious sauce that I could eat by the spoon full… it really is just that good.
To add even more flavor, as I mentioned above, I added in chopped green chilies, chili powder, cumin and garlic powder. The combo of these spices with the chilies adds just enough kick to each bite. Don't worry though, it is not too spicy… it has just a hint. If you wanted to add extra heat you could add in some chopped jalapenos or even some cayenne pepper (just be careful).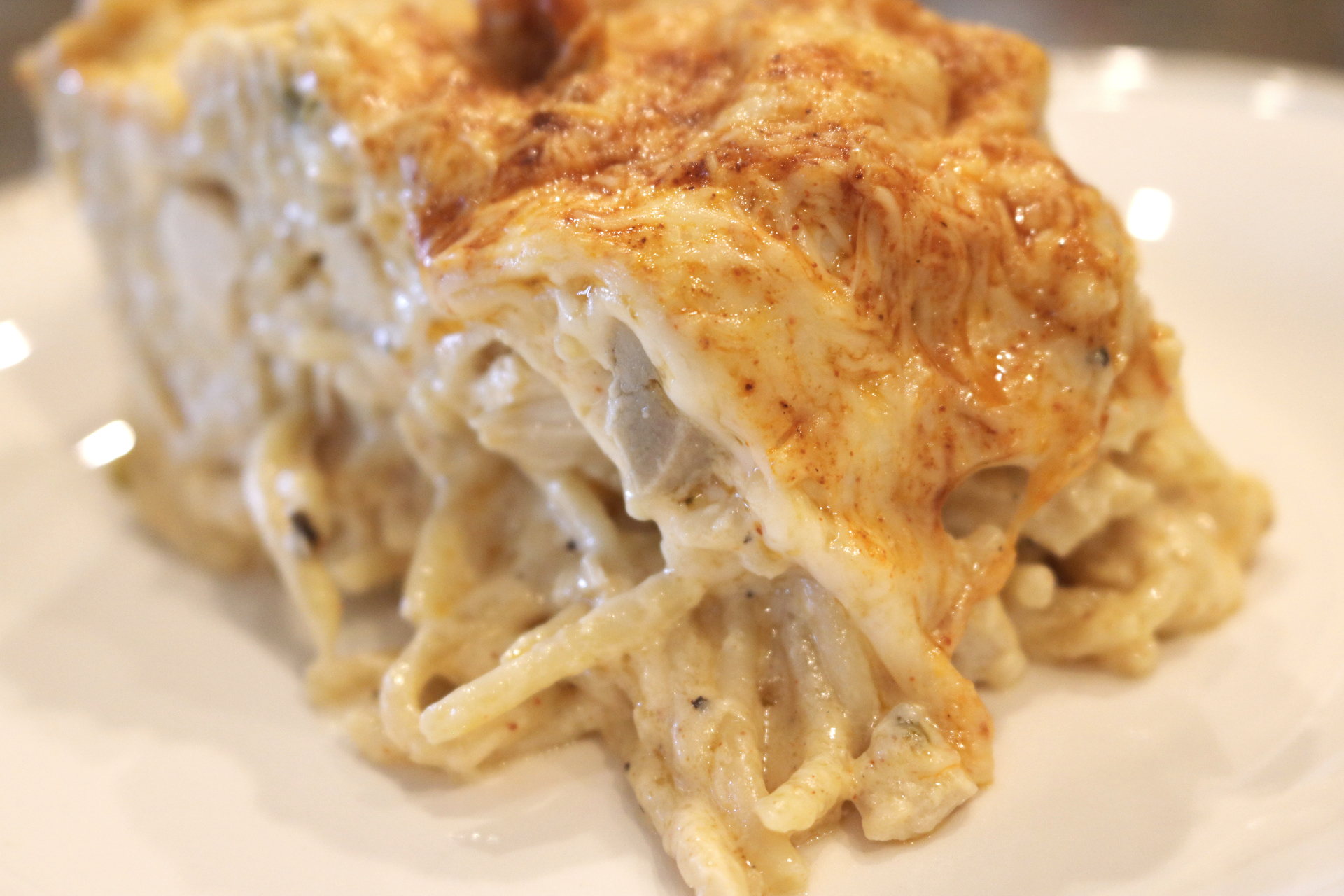 MAKE THIS NOW!
PIN THIS NOW SO YOU DON'T LOSE IT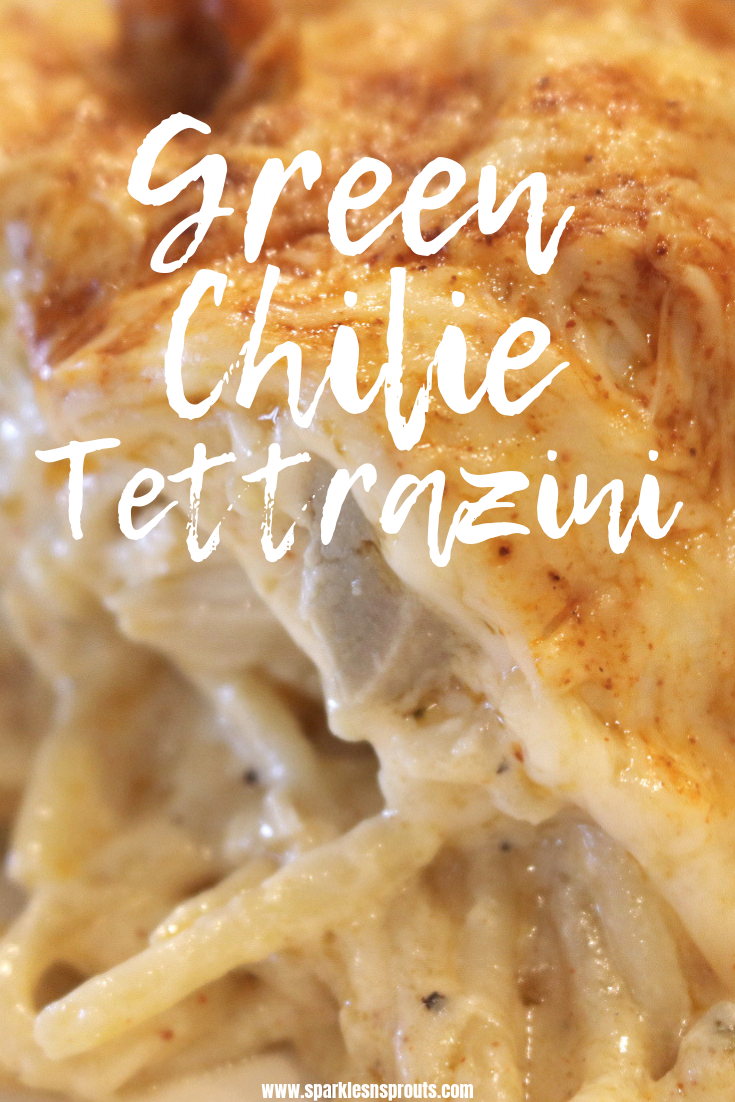 Follow us below so you never miss a thing!!