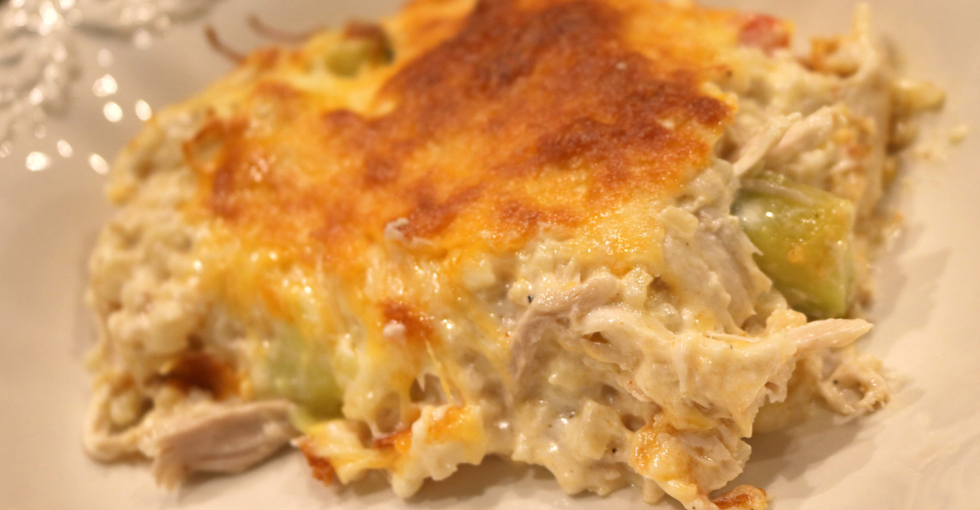 Creamy Chicken and Cauliflower Rice Casserole
Ok everyone…Today is THE DAY. Today is the day that I started my KETO journey. And today is also the FIRST time I have ever had cauliflower rice…it is a VERY BIG DAY peeps!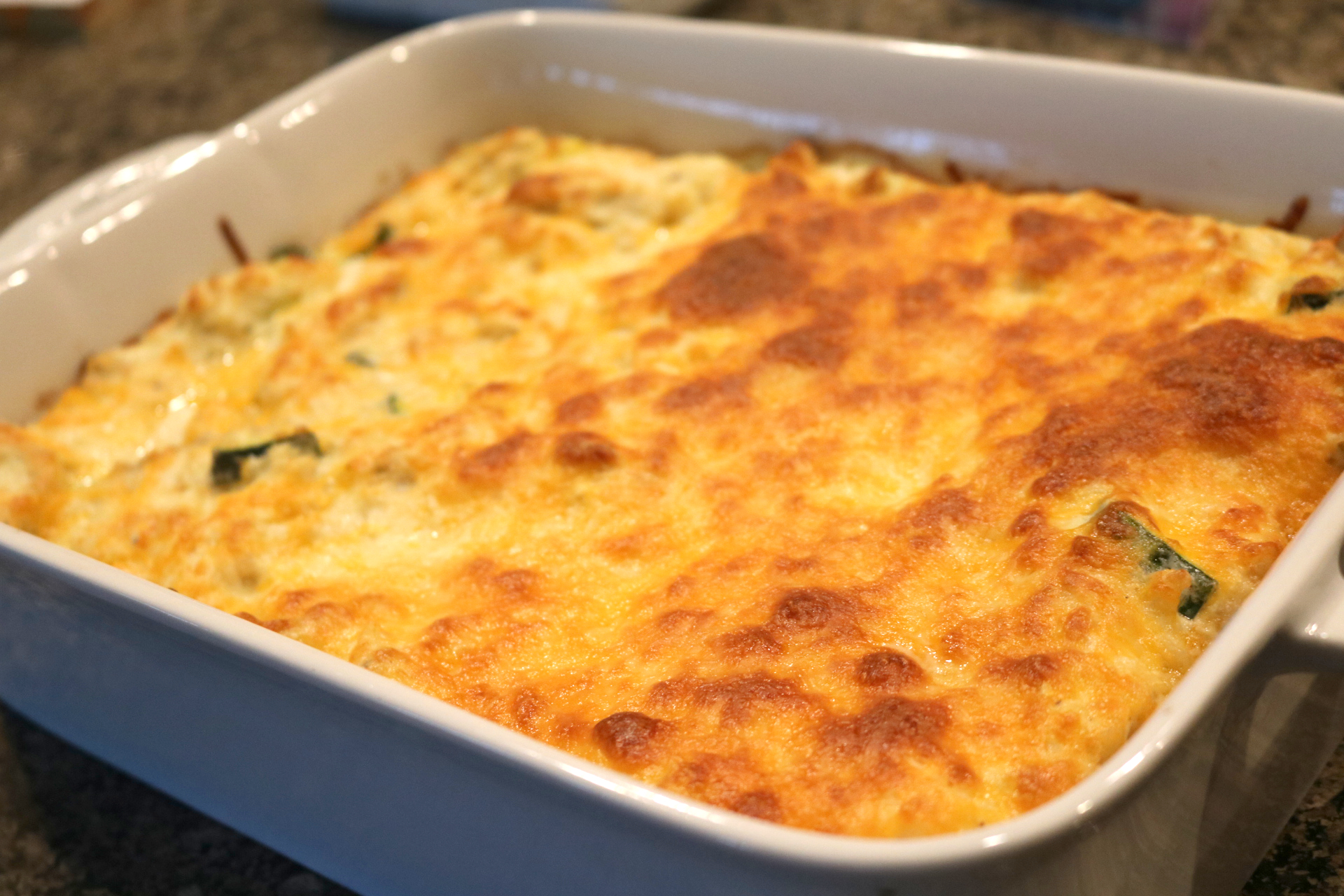 So why KETO?
There are 2 main reason why I am jumping onto the keto train. First is for me. I have always struggled with my weight and in the last year I have become even more motivated to get it under control, being back in the dating world will do that to you. I have a really good friend who started this journey a few months ago and has had tremendous success, I am so proud of her, and she has really motivated me to make this change.
The second reason is for my sweet momma. My mom has been diagnosed with Alzheimer's. She has been very bravely been fighting this horrible battle for several years but over the last few months I have been reading a lot about how the KETO plan can have a positive effect on Alzheimer's patients. I would do anything for her…even give up carbs…that is how much I love her!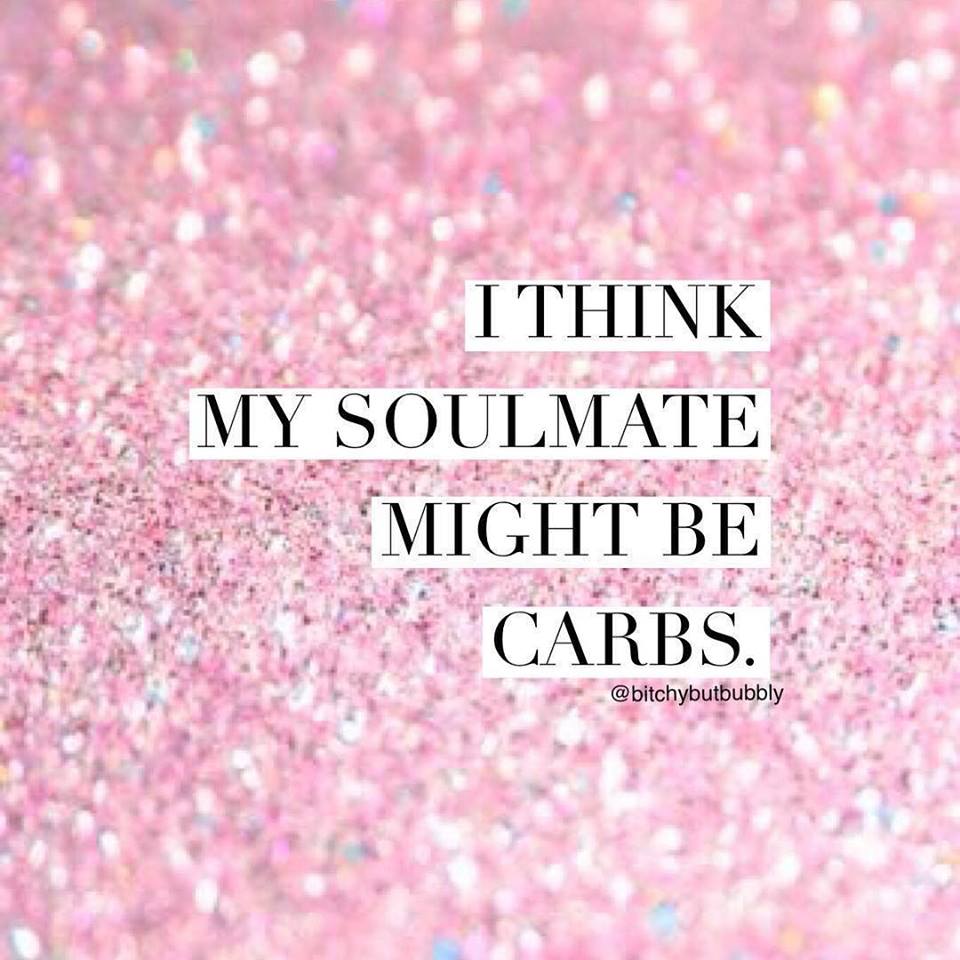 So it begins
Today is the first day and it has been good. I started with Bulletproof Coffee (recipe will come soon) and finished it with delicious chicken and "rice" casserole. Being that KETO is a low carb plan I decided to try the cauliflower rice in this dish…and I have to say I LOVE IT!
It is amazing how cauliflower rice truly does take on the texture of really well cooked rice…you will be seeing cauliflower rice again and again.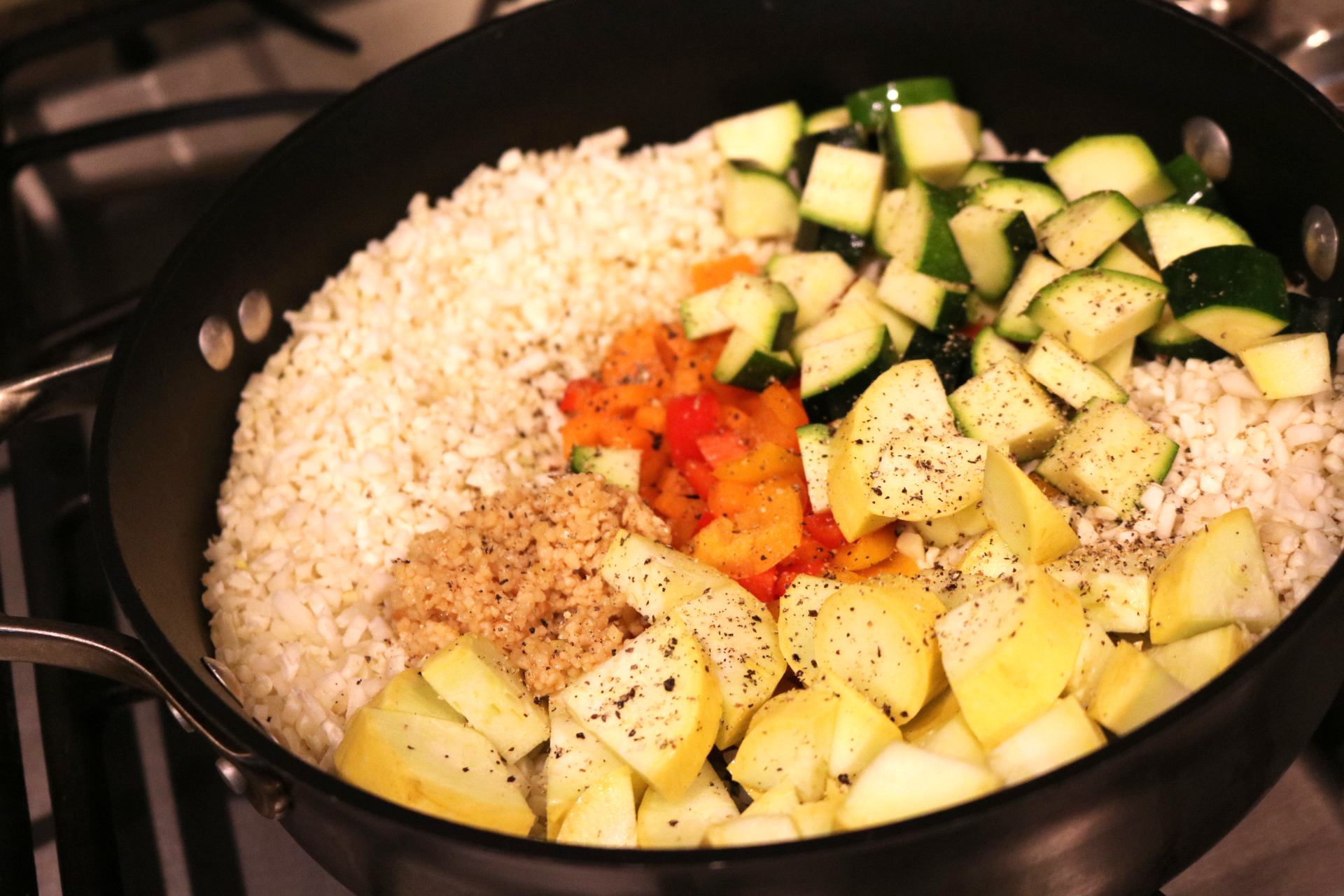 Veggie Love
Everyone who has been on this journey so far has told me to eat veggies. Eat keto friendly veggies and eat them often. Tonight I used squash, zucchini and a few small peppers and garlic with the cauliflower rice. Doesn't it look AMAZING??
You could use asparagus or brussels sprouts if you wanted.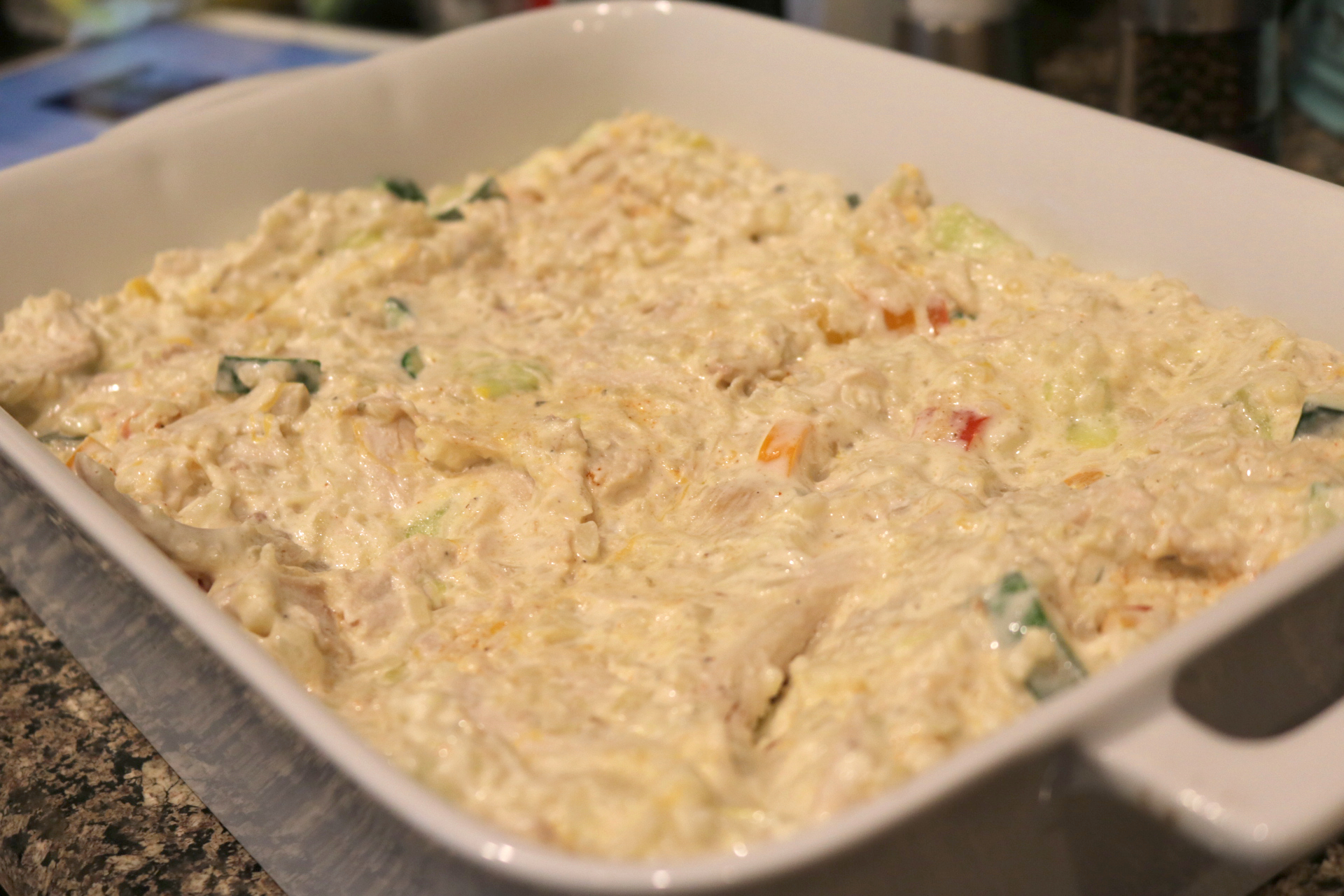 It is so rich and creamy
One of the best parts of this KETO plan is the fact that I can use full fat cream cheese, heavy whipping cream and cheese, more cheese and some more cheese. For this casserole I used a whole block of cream cheese with heavy whipping cream to bring a creaminess to it and then shredded white and yellow cheddar with some parmesan to bring the richness.
I am telling you it was SO GOOD!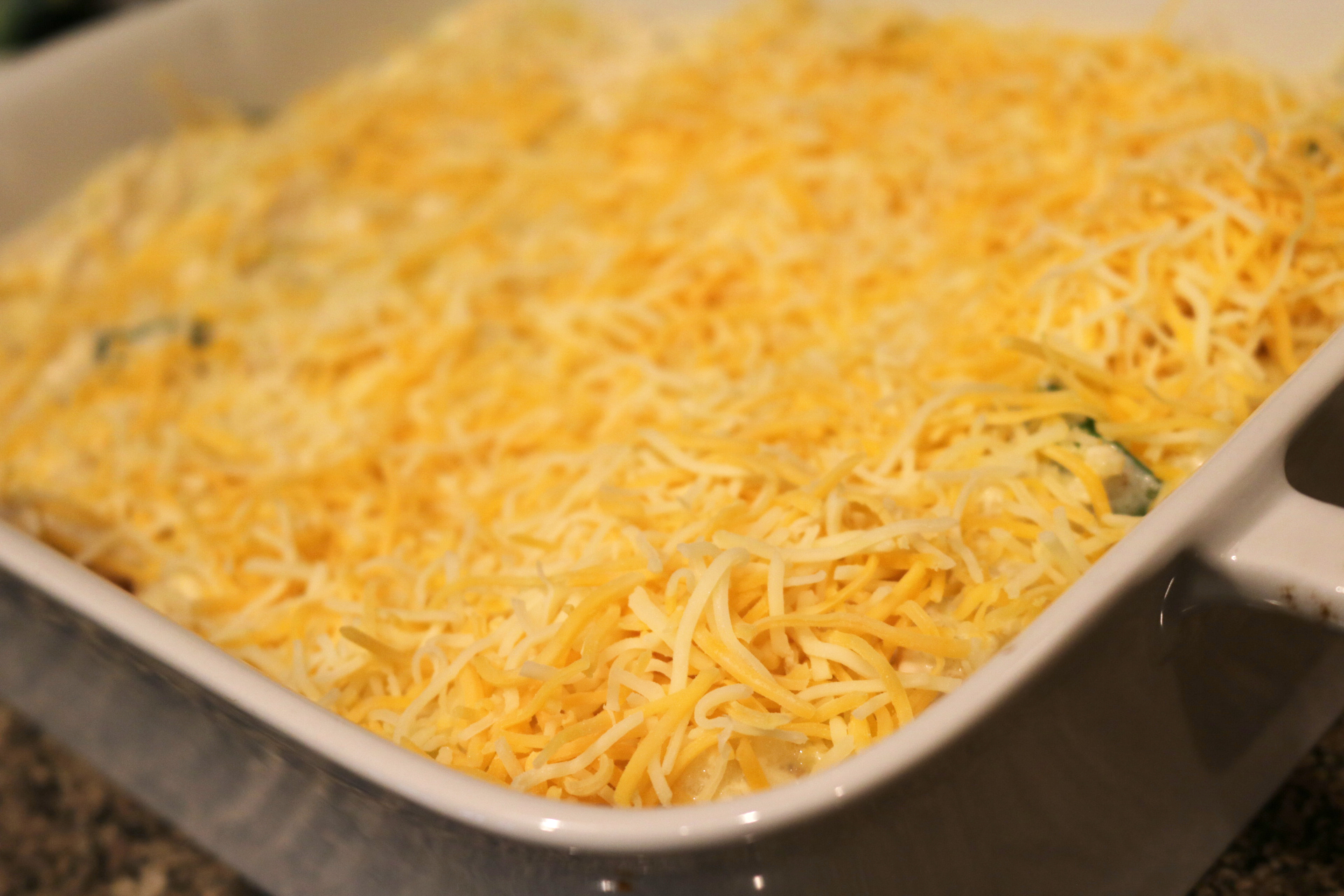 If you are not doing KETO
If you are focusing on more low fat options you can use reduced fat cream cheese and use 1/2 cup of half and half and 1/2 cup of chicken stock in place of the heavy cream and then 1 – 2 tablespoons of olive oil for the butter.
You can also modify the veggies as you would like.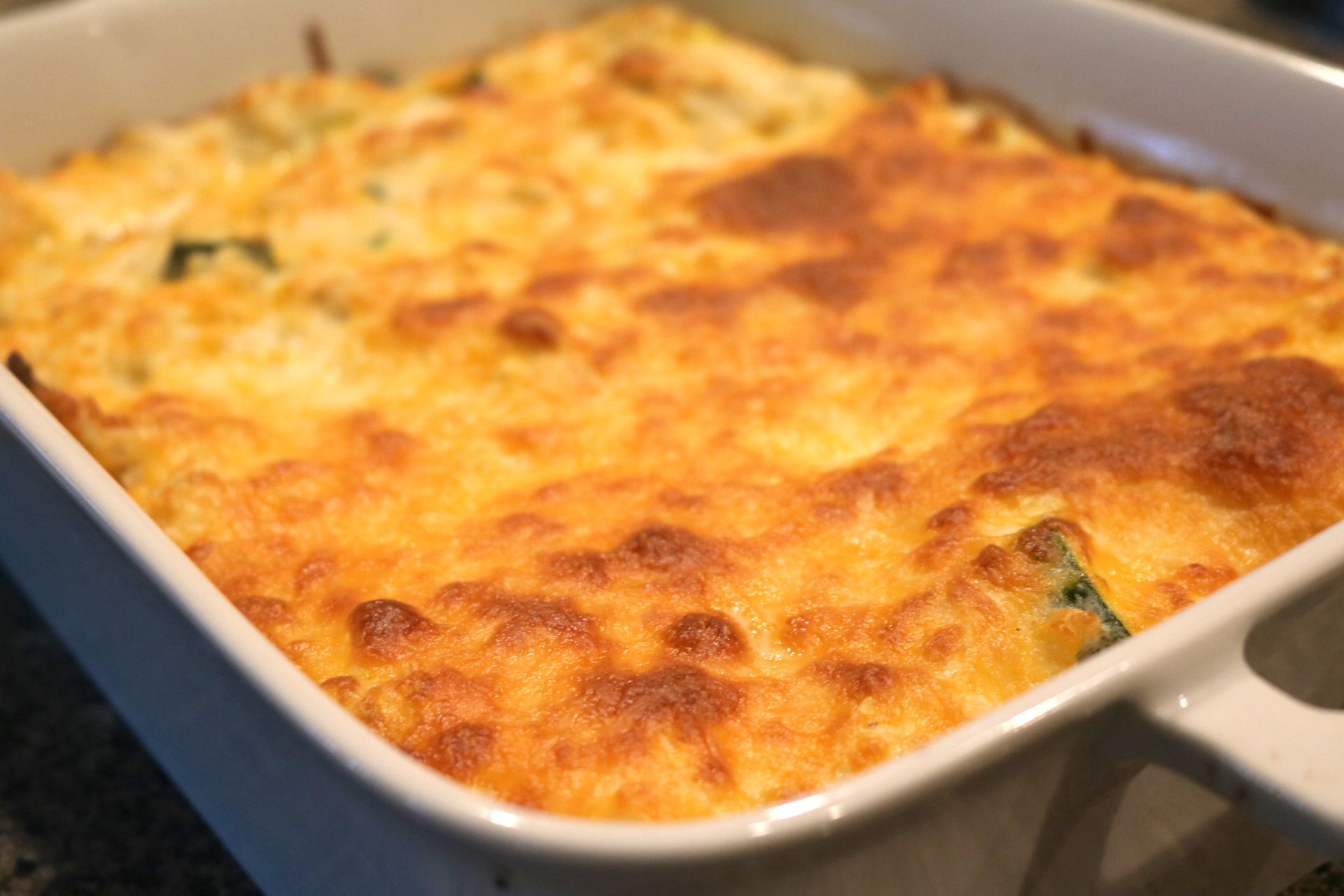 Updated Chicken n Rice
Chelle Chelle
8 servings
Creamy Chicken and Cauliflower Rice Casserole
A rich, creamy and KETO (low carb) friendly meal that is ready in under a hour and is loaded with tons of flavor.
15 minPrep Time
30 minCook Time
50 minTotal Time
Ingredients
3 tablespoons butter
4 cups cauliflower rice
3 small bell peppers (1 orange, red and yellow), chopped
1 zucchini, chopped
1 squash, chopped
3 garlic cloves, minced
8 oz cream cheese
1 cup heavy whipping cream
2 teaspoons pepper
2 teaspoons salt
4 cups shredded rotisserie chicken
1 cup shredded cheddar cheese, divided
3 tablespoons shredded parmesan cheese
Directions
Preheat oven to 400
Spray a 9x13 pan with nonstick spray
In a large skillet melt butter
Add in cauliflower rice, chopped peppers, zucchini, squash and garlic
Cook for 6-7 minutes or until rice is soft
Stir in cream cheese until melted
Remove skillet from heat and stir in cream and 1/2 cup shredded cheese and parmesan cheese
Stir in shredded chicken
Pour into prepared pan
Sprinkle with remaining shredded cheese over chicken mixture
Bake for 18-20 minutes or until cheese is starting to brown
Remove and let stand for 5 minutes before serving
Serve and Enjoy!
Notes
Each serving has 6.4 net Carbs per serving as based on My Fitness Pal Nutritional Information
7.8.1.2
454
https://sparklesnsprouts.com/2018/09/11/creamy-chicken-and-cauliflower-rice-casserole/
All images are the property of Sparkles n Sprouts, to use image please contact the webmaster at michelle@sparklesnsprouts.com
Pin this so you can always find it

Make sure and tag us @sparklesnsprouts so we can see how amazing your
Creamy Chicken & Cauliflower Rice Casserole turned out!