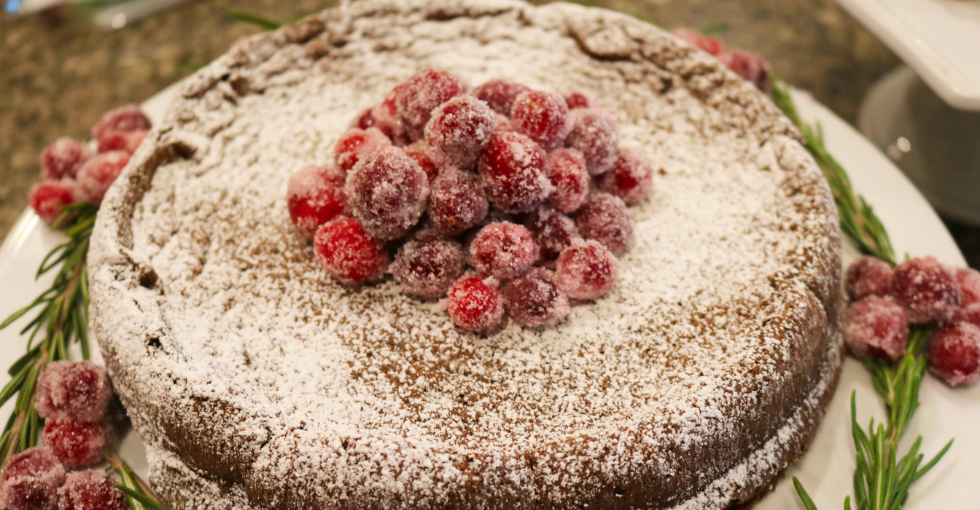 Mary's Flourless Chocolate Cake
Flourless Chocolate Cake is a must in my family and this recipe is the only one I use now.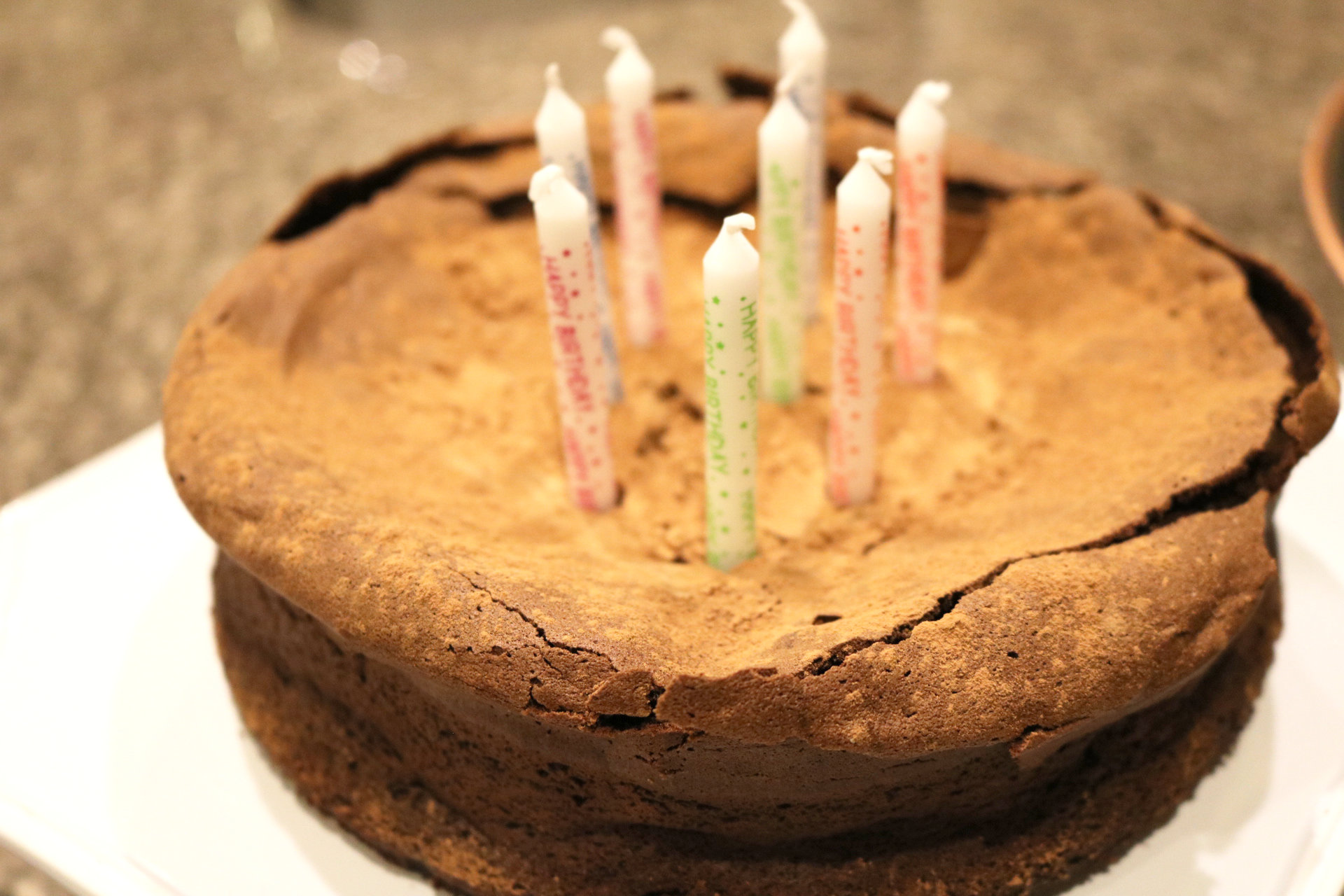 It started with a flourless birthday party…
This past year my sis-in-love found out that she feels best when she does not consume gluten. Now I am not going to lie this kinda freaked me out when it all first happened, but eventually I decided to embrace it. My first challenge was finding a delicious, decadent cake for her family birthday dinner and that is when I started working on a recipe for a Flourless Chocolate Cake.
After several tries and several taste tests we finally found the RIGHT recipe… and it happened just in time for her birthday (thank goodness)!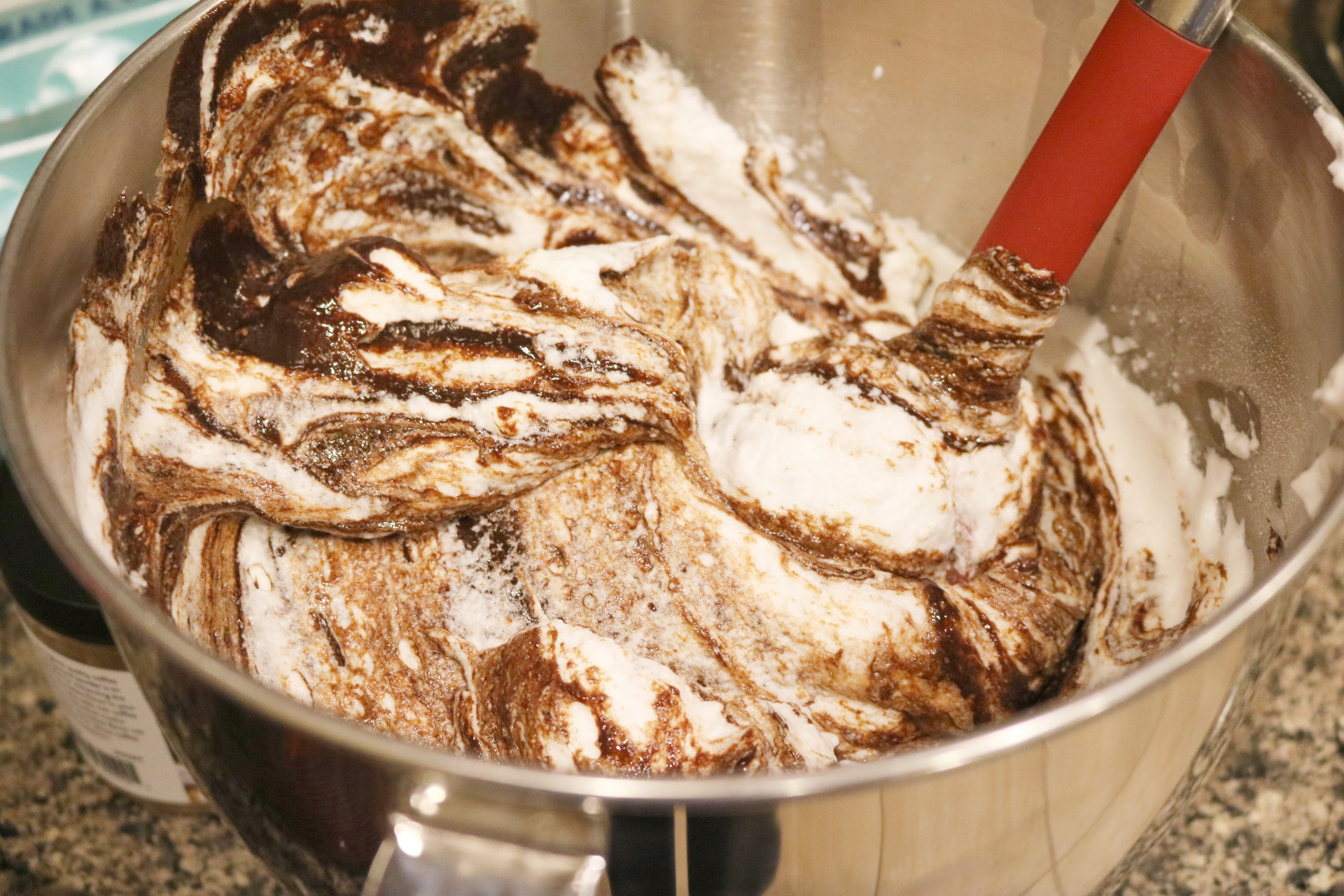 Shhh… there is a secret
To make this cake AMAZING it is all about folding in the egg whites into the chocolate mixture. Ok, I know that sounds a little daunting or too time consuming but I promise you it is not hard, and doesn't even take that much time. In the end it is even kinda fun.
So the key to folding is working the spatula from the bottom to the top and folding it over as you come to the top… hence folding. As you do this the mixture comes together to form a beautiful, light batter that creates the most beautiful cake.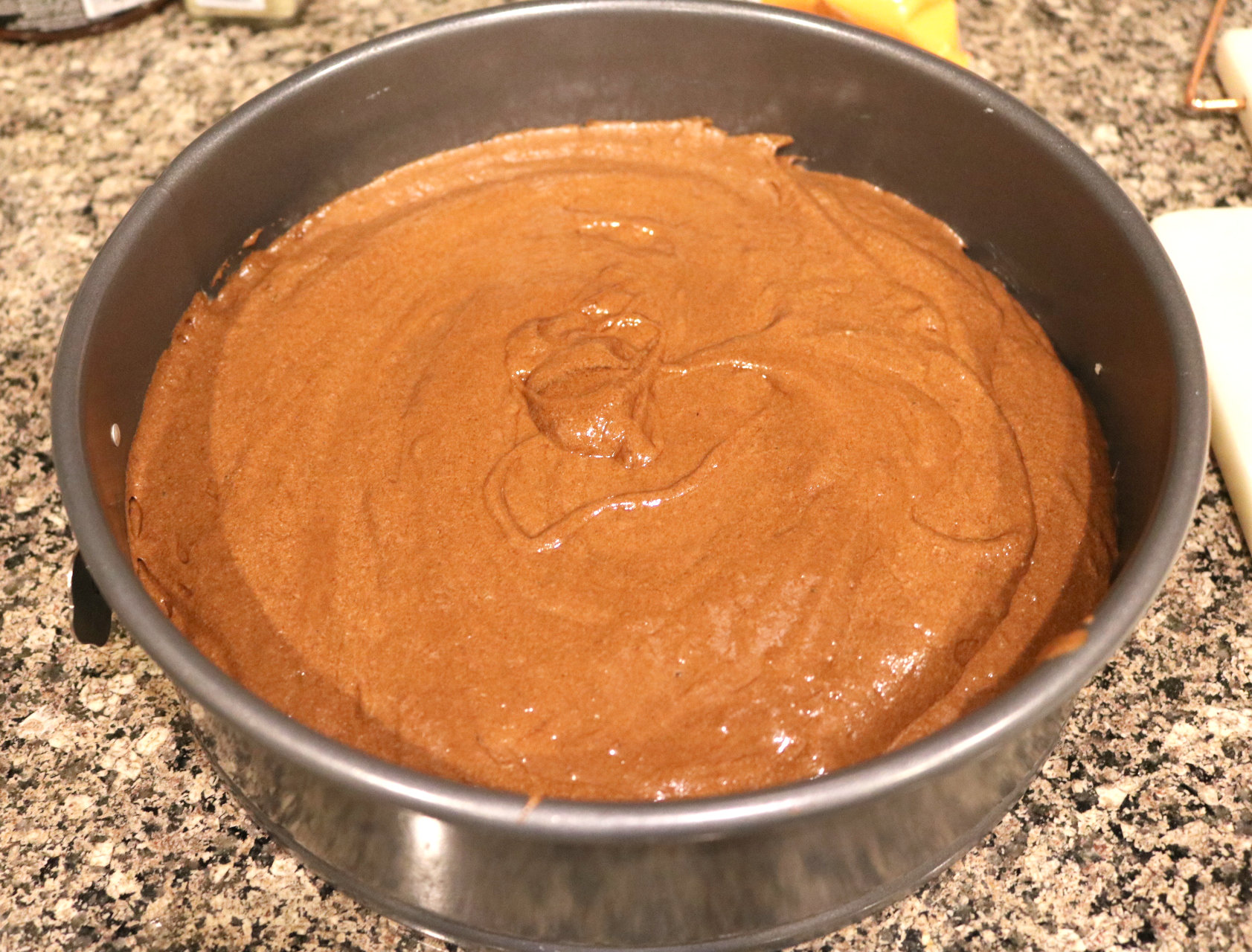 Flourless and oh so good!
To ensure this cake bakes up perfectly you use a springform pan. I babe used both an 8″ pan & a 9″pan. The picture with the candles is 8″ and the cranberry person is a 9″ pan. I personally prefer the 8″, but we were having more people for the Holiday party so I went ahead and used the larger pan to ensure we would have enough. You just have to adjust baking time by a few minutes.
Also, a quick note… you bake until the center is just set. This cake is super fudgy, it is not meant to set up like a traditional cake sponge.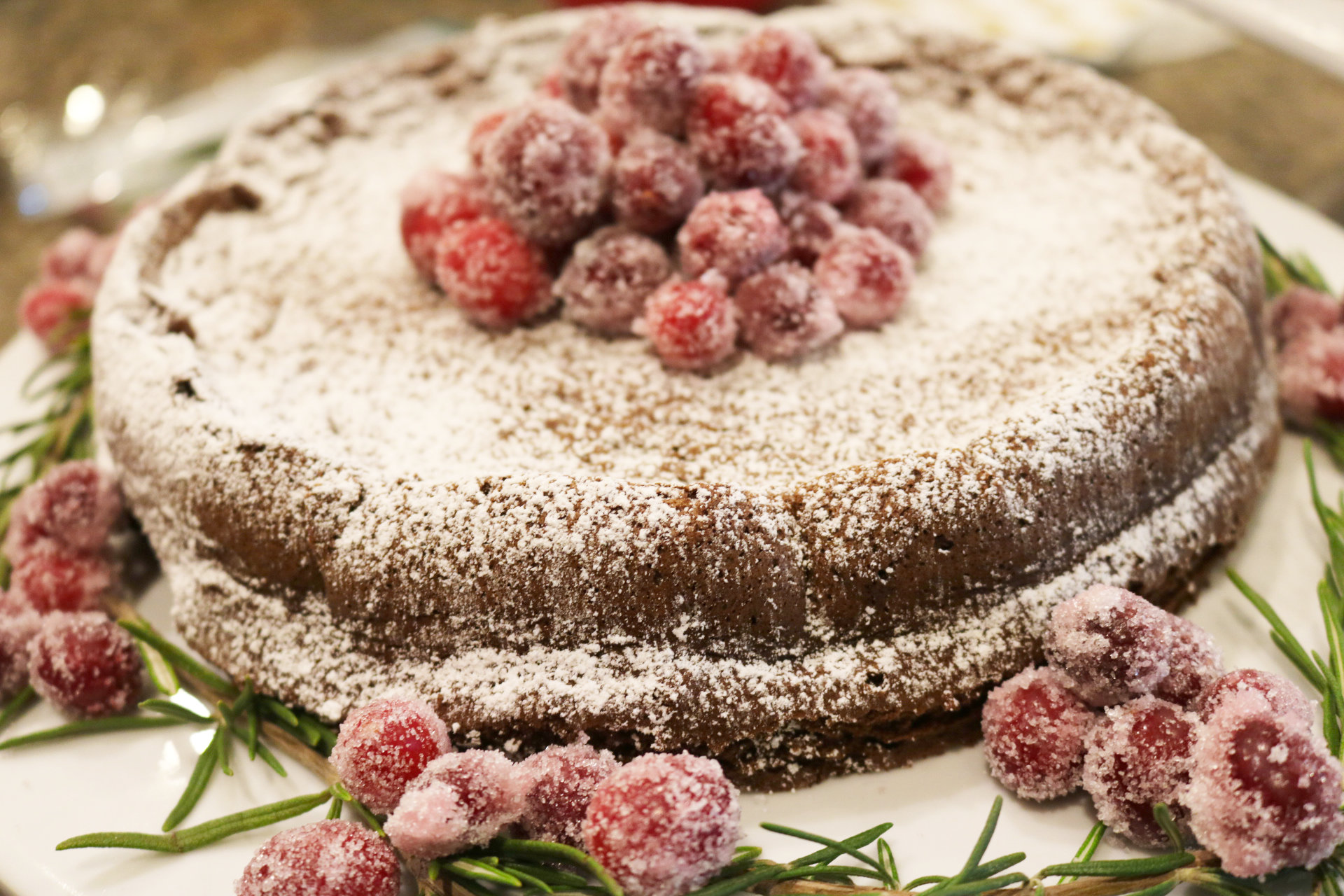 Perfect for any occasion
Whether you are making this cake for a birthday, a family dinner or a Holiday party this cake is always a good idea.
For the birthday version I dusted it with cocoa powder for a more rustic look & then for the Holiday version I dusted it with powdered sugar and sugared cranberries. I also used rosemary sprigs to make it a little extra festive looking. You could also just leave it plain… it is amazing any way.
There are so many options to make this cake just right for any occasion.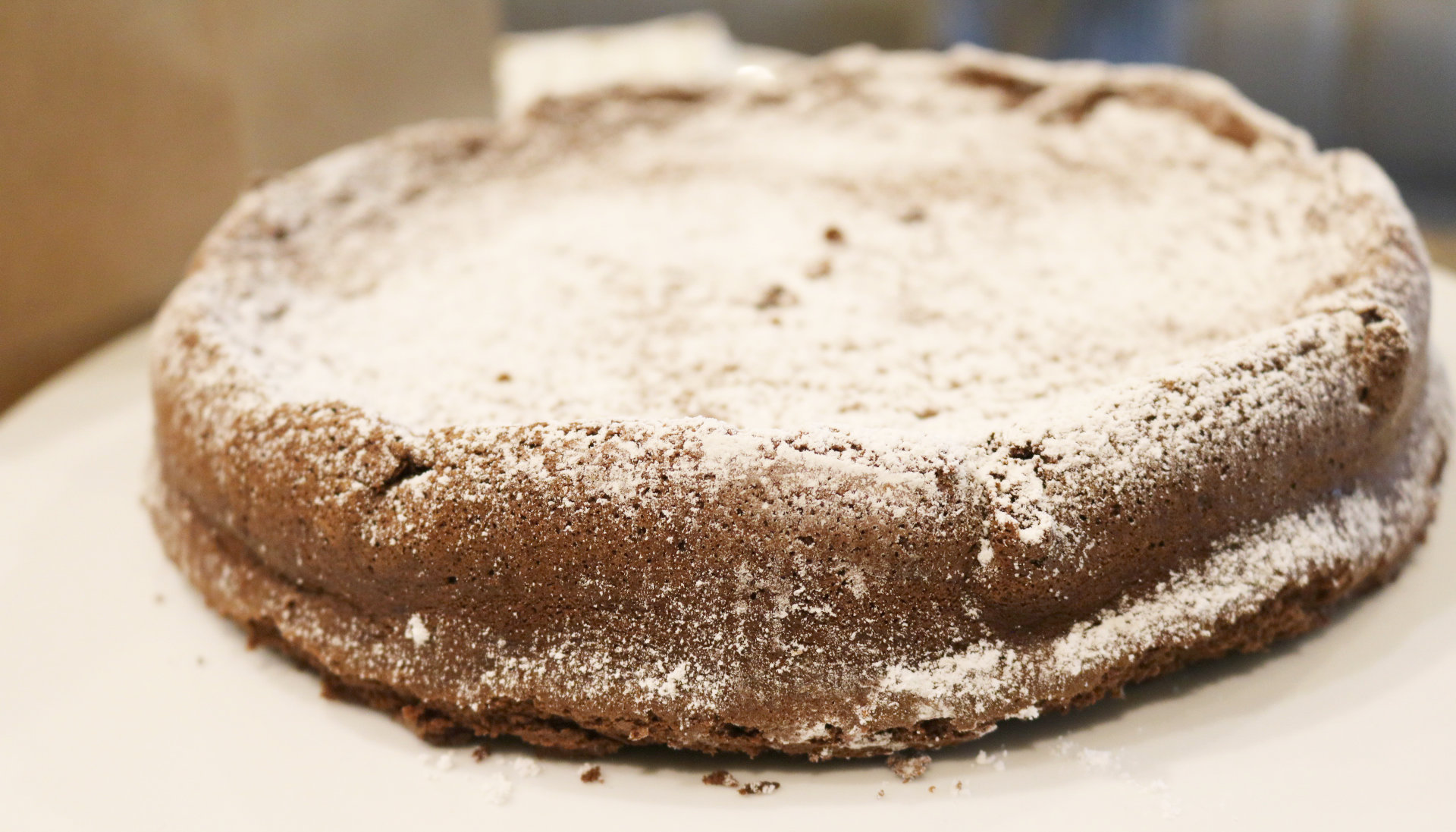 Let them eat flourless cake…
Chelle Chelle
Mary's Flourless Chocolate Cake
A rich, fudgy, decadent flourless chocolate cake that everyone is sure to love!
20 minPrep Time
55 minCook Time
2 hr, 15 Total Time
Ingredients
8 oz dark chocolate, roughly chopped (I used bar chocolate, but you can use semi-sweet chips)
1/2 cup butter, cut into pieces
5 eggs, separated
3/4 cup sugar
1 teaspoon salt
2 Tablespoons cocoa powder
1 teaspoon espresso powder (optional)
Toppings
Cocoa powder
Powdered Sugar
Fruit
Herbs
Directions
Preheat oven to 325
Spray, or butter, a 8" (or 9") springform pan, set aside
In a large microwave safe bowl melt chocolate & butter together, stirring after every 30 seconds, until completely melted
Set aside and let cool a bit
While chocolate is cooling separate egg yolks from whites, placing egg whites into bowl of a stand mixer, or another large bowl
Whisk whites until stiff peaks begin to form
Slowly add in sugar until very stiff peaks form
Whisk in 1 egg yolk at a time to the slightly cooled chocolate mixture, until all well combined
Add in
Vanilla Bean Paste
, salt, cocoa powder & espresso powder (if using) whisking until just combined
Slowly fold egg whites into the chocolate mixture, working from the bottom and folding over the top, just until the mixture is combined and no white streaks remain
Spoon batter into prepared pan
Bake for 45-60 minutes, or until the edges begin to pull away from the pan and center is just set
Remove and let completely before removing from pan
Top with your topping of choice (if any) and serve
ENJOY!!
Notes
Top with anything you like to make it perfect for your event
7.8.1.2
560
https://sparklesnsprouts.com/2021/12/17/marys-flourless-chocolate-cake/
All images are the property of Sparkles n Sprouts, to use image please contact the webmaster at michelle@sparklesnsprouts.com
Pin this now so you don't lose it!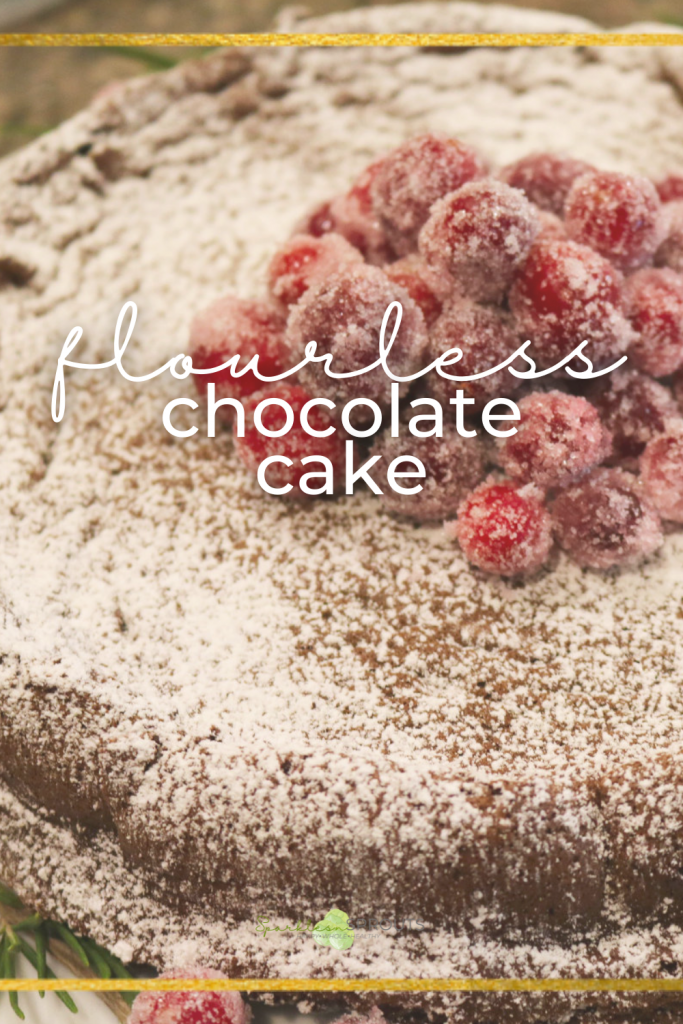 Make sure and follow us so you never miss a thing!