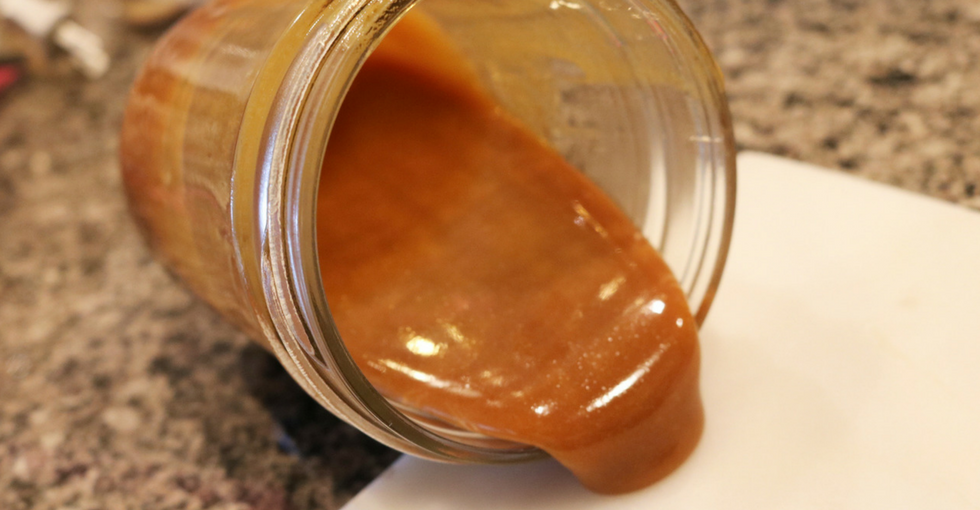 Lets be real honest…is there anything much better than a rich and creamy Salted Caramel Sauce? Not in my world!! Even better lets pair it with BROWNIES!!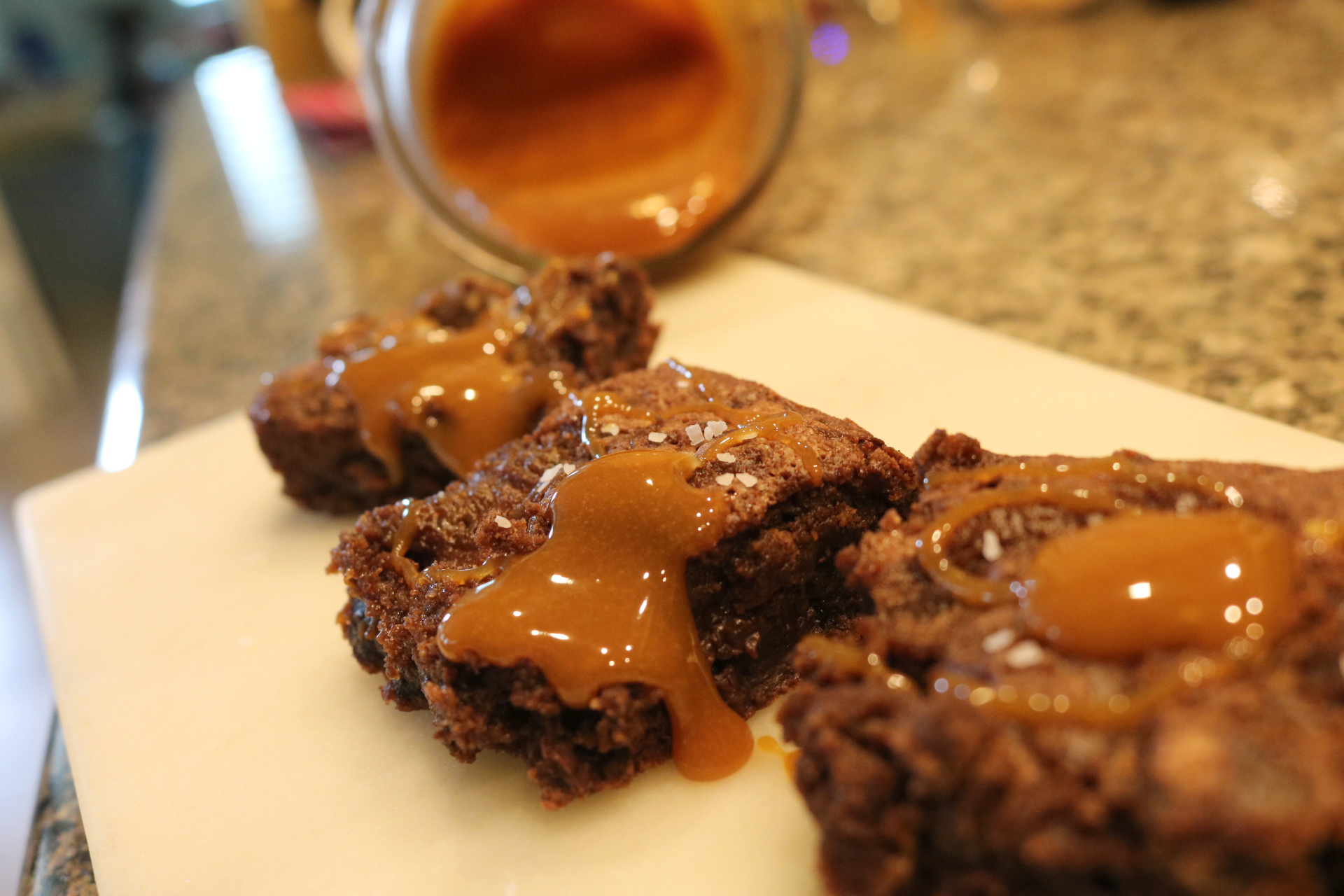 All for my Mary, Mary…
My sweet sis-in-love's birthday was last week and all she asked for was Salted Caramel Brownies and her favorite Chocolate Chip Cookies (recipe coming soon). Literally that is all she wanted, it was not all she got but that is all she asked for…I just love that girl.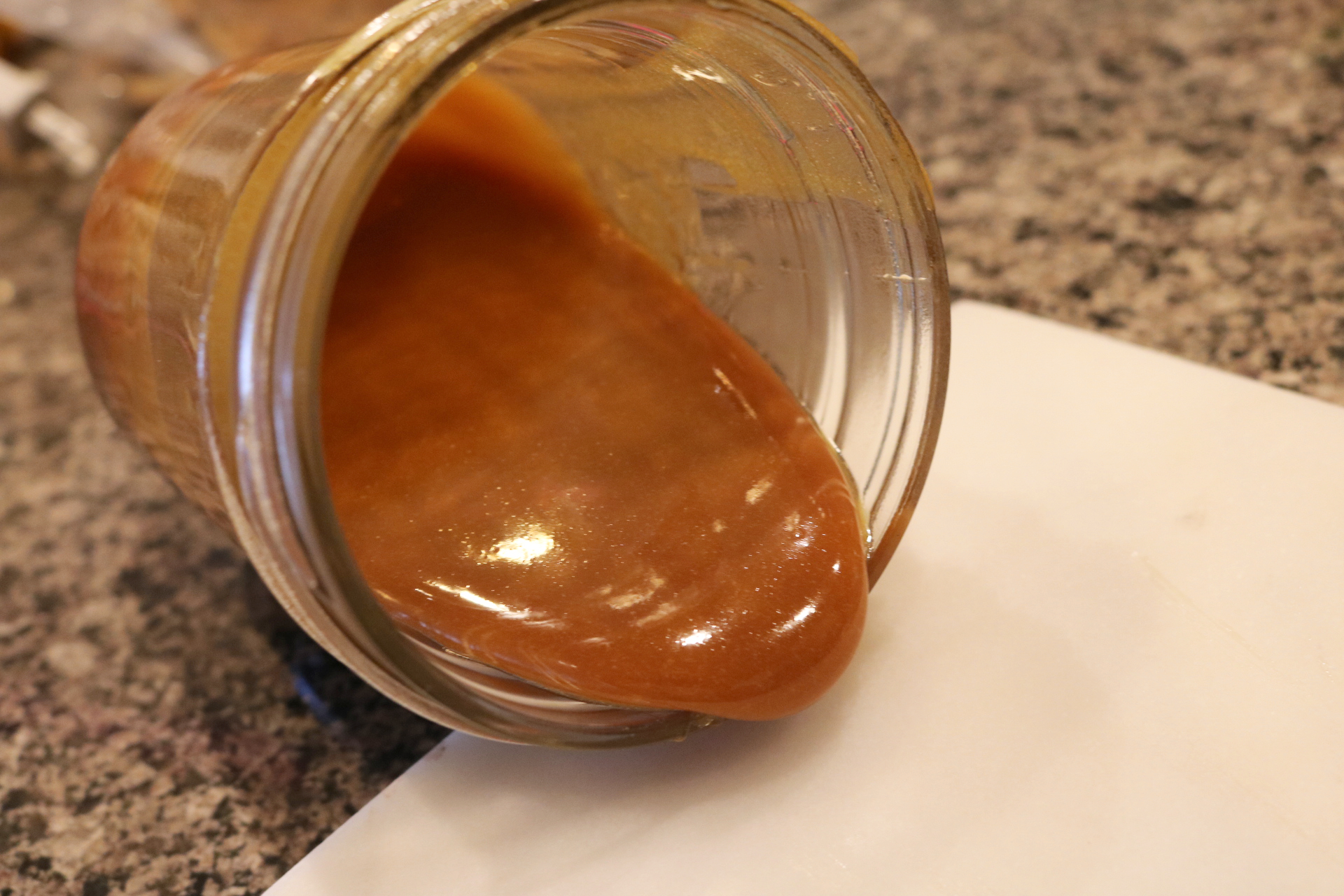 You can do this….
In order to make her brownies extra, extra special I decided to make my favorite Salted Caramel Sauce. This may sound a little crazy but I thought I had posted this recipe at least once (if not several times) before, but to my surprise I had not, so today is the day.
Now I know the idea of making caramel sauce from scratch can seem a little intimidating, but it isn't …. I promise. It really is all about technique and trusting your gut. Once you make it a couple of times you will become a master of the salted caramel sauce and you will never buy another jar again.
Go for it…
Chelle Chelle
Salted Caramel Sauce
A rich, creamy, buttery Homemade Salted Caramel Sauce that is perfect on anything and everything
5 minPrep Time
15 minCook Time
45 minTotal Time
Ingredients
1 cup sugar
6 tablespoons salted butter, room temperature
1/2 cup heavy cream
1-2 teaspoons sea salt
Directions
In a heavy bottom pan heat sugar over medium heat, stirring constantly
Heat, stirring constantly, until sugar melts and becomes a deep amber color liquid
Add in butter and stir until it is completely melted, be careful as mixture can bubble up
Once butter is incorporated slowly stir in the heavy cream, being extra careful as it will bubble up again
Bring mixture to a boil for one minute
After a minute remove pan from heat and add in sea salt
Let caramel cool to room temperature before using
Store in an airtight container in the refrigerator once cooled
ENJOY on anything and everything
Notes
Be sure to stir constantly so caramel does not burn
7.8.1.2
402
https://sparklesnsprouts.com/2018/02/28/salted-caramel-sauce/
All images are the property of Sparkles n Sprouts, to use image please contact the webmaster at michelle@sparklesnsprouts.com

Being a little salty (sometimes) is all good…
Well even though my sweet sis only asked for brownies and cookies I decided to make it a little extra special and decided to make Salted Caramel Brownie Sundae's. Yes….it was as good as it looks.
It all starts with a nice big square of brownie. Then it is topped with vanilla (or your favorite flavor) ice cream, some extra salted caramel sauce and some super fun sprinkles. I am all about fun sprinkles on a sundae. Then after a quick happy birthday it is time to dig in. Trust me there were some seconds had.
To make it extra special I topped it all with a little extra sea salt making this sundae a little salty and honestly one of the best sundae's EVER!
Happy Birthday once again My Mary, Mary! I love you!!
Pin this NOW so you don't lose it!