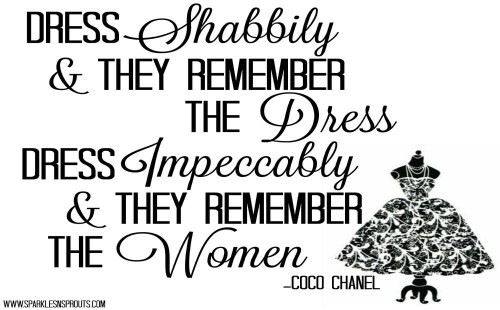 Chanel & Mammaw – lessons to live by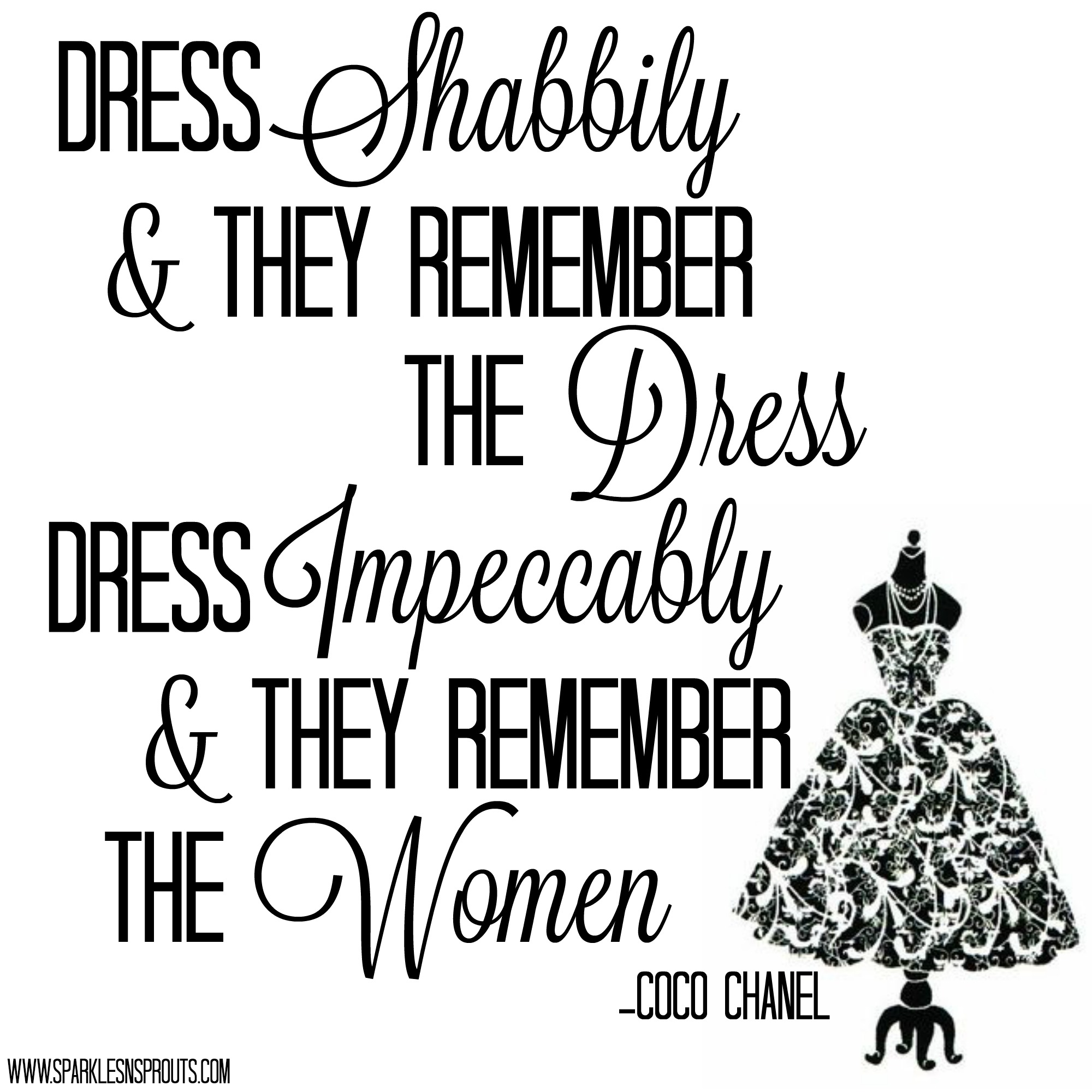 I have been a fan of CoCo Chanel for as long as I can remember.  There was just something about the way she carried herself, and her inner strength that immediately drew me to her…and then of course there were her designs.  I honestly have no words for her designs.  
My lifelong dream is to have my very own Chanel bag and suit…and trust me I would wear the chains off of both.  Maybe one day but in the meantime I can at least try to remember the lessons she tried to pass on to all women, and this being one of my favorites.
I had a great grandmother, Mammaw Pet, her real name was Betty and I am still not sure where Pet came from, but anyway…she was everything I thought a women should be.  The way she carried herself, the words and tone she used, the way she played (& taught) the piano and of course the way she dressed just shouted (very gracefully) that she was a lady…and I so wanted to grow up and be just like her.
She would always visit us around the Holidays and as the years went on we knew that Mammw Pet was coming to the end of her time to visit and that dementia was settling in to her sweet and very lively mind, but all I wanted to do was to cherish her last visit.  My mom took us shopping and we got her a beautiful St John suit and new shoes and she was oh so excited.  When the day came for her to leave she proudly comes out of her room dressed for the plane (back then you still dressed up to fly) in her new suit and shoes and looked as proud as a peacock…never mind her slip was on the outside of her skirt, she was still so very proud and looked beautiful regardless.  Over time, and through many more experiences with dementia and alztheimers we have learned to laugh at times like the slip incident, but in the end all I really remember from that trip was her beauty and grace and how so very proud she was in her new suit and shoes.  
Unfortunately my Mammaw Pet did not come visit us again in our home, but the lessons she left with me I still hold on to dearly…the dress does not make the women but the women makes the dress & to value my God given beauty.
She also was a fan of CoCo Chanel, maybe that is why I fell in love with her as well, but whatever the reason I know my Mammaw Pet would have this hanging in her dressing room (yes that is what she called her tiny closet) as a reminder that the women in the dress is more important than the dress, but the dress can definitely help people remember the women in it.
To print this reminder out for yourself or someone else click here … and every time you look at it remember you are what makes the outfit and to love yourself because God does.
Remember make today sparkle – YOU deserve it!! – MJ
To print this simple reminder click here