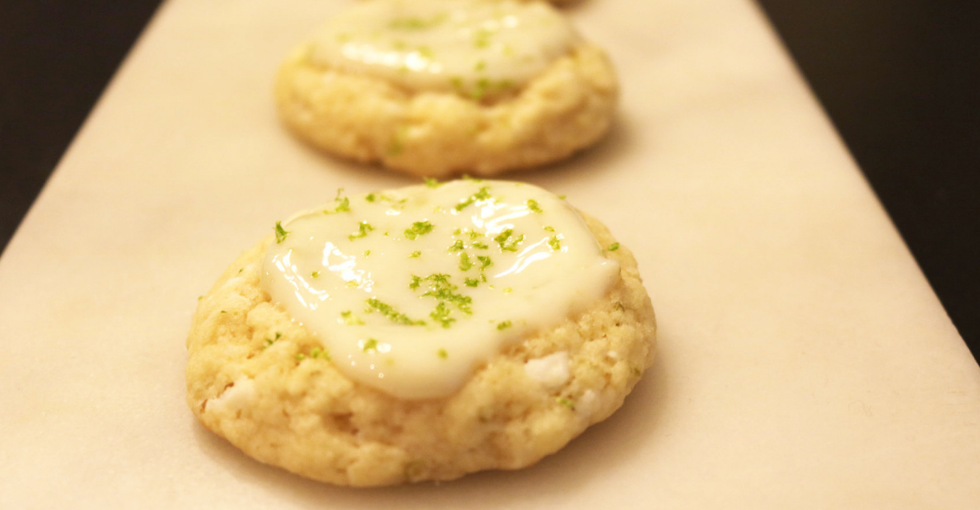 Key Lime Cookies- The Perfect Spring Treat
Key Lime anything is a must have this Spring… and according to the calendar it should start warming up soon. That means it is time to celebrate that cute little green fruit!
Key Lime Cookies for the Win!
Pie is what most people, including myself, think of when they hear "key lime" but that is changing. Don't get me wrong I love a good key lime pie, but they are also more involved to make. These cookies literally come together in about 15 minutes and are ready to indulge in within a hour. No chilling, no wait time to set up… mix, bake, ice and eat. DONE!
Yes… you can enjoy everything you love about your favorite key lime pie within a hour.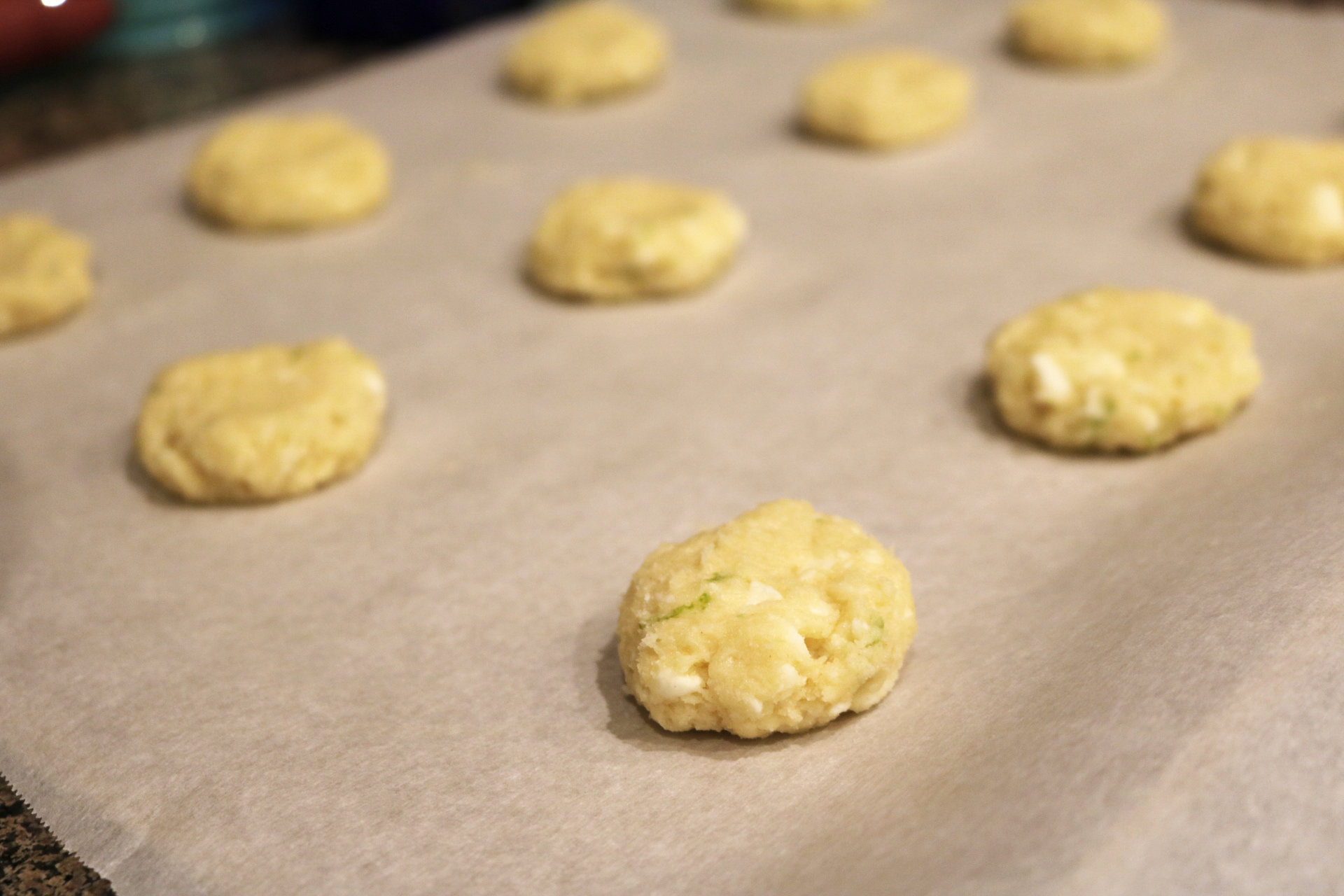 Oh the Icing!
Let's just be super honest, one of the best parts of a key lime pie is the sweetened condensed milk in the filling. There you go I admitted it, I am owning it and I am not ashamed. There is just something so rich, creamy and decadent about sweetened condensed milk that I just had to make sure was in these cookies. The most logical place for me was in the icing… and voila key lime icing was made.
This super rich and creamy topping is sweet, tart and truly the perfect addition to the already amazing cookie. I mean I might be thinking of additional ways to use the leftover icing…so many ways.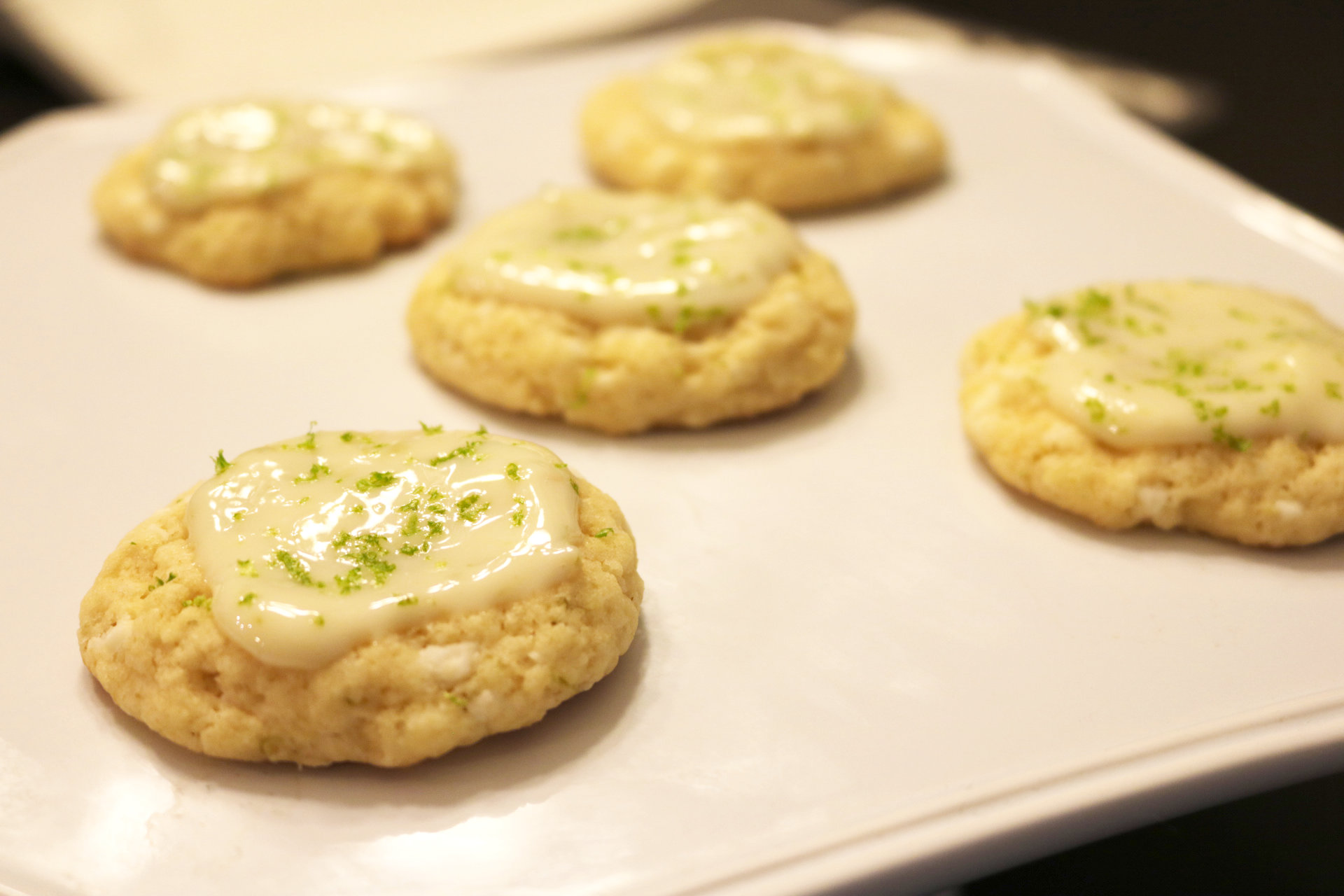 A Little Surprise
For some extra yummy fun I threw in some white chocolate chunks in the cookies. For me I am more about a chuck vs a chip so for these cookies I chopped up white chocolate chips so they were more course. I love not only the texture and depth they add to the cookie but also the bits of extra surprise you get in some bites.
You can use whole chips for sure…I just love the bit of white chocolate in these cookies.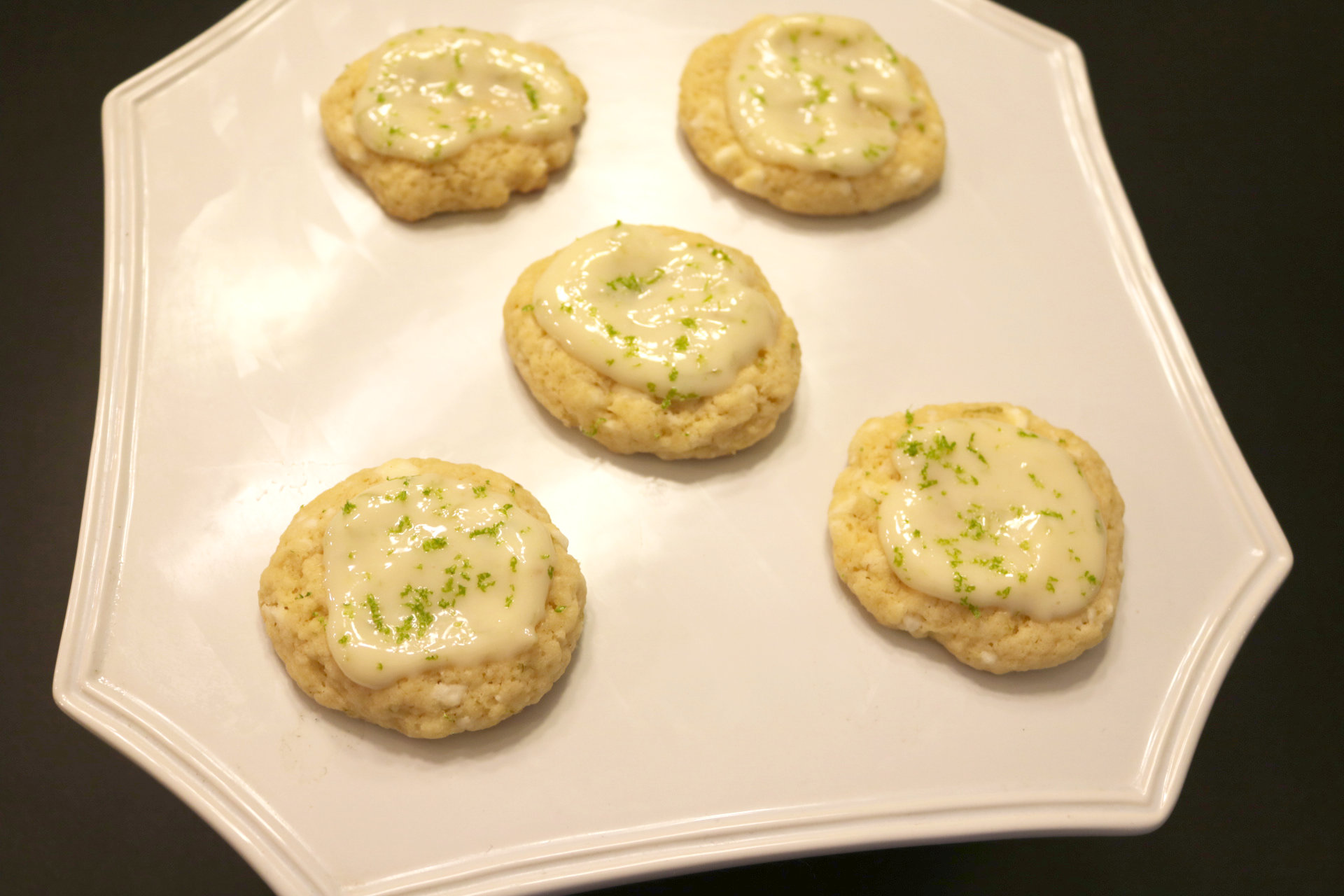 Key Lime Cookie Time!
Chelle Chelle
28 cookies
Key Lime Cookies
Key Lime Cookies give you everything you love about a Key Lime Pie without the work of making a pie.
15 minPrep Time
8 minCook Time
50 minTotal Time
Ingredients
Cookies
1/2 cup butter, room temperature
1/4 cup sugar
1/4 cup brown sugar
1 egg
1/2 teaspoon vanilla extract
1 teaspoon key lime zest (or lime zest)
1 tablespoon key lime juice (or lime juice)
2 tablespoons lime juice
1 1/2 cups flour
1/2 teaspoon baking soda
1 teaspoon salt
1 cup white chocolate chunks (or chips)
Key Lime Icing
1 (14 oz) can sweetened condensed milk
2-3 tablespoons key lime juice )or lime juice)
1-2 tablespoons lime juice
Decorative Garnish
Key lime (or lime) zest for topping
Directions
Preheat oven to 375
Line cookie sheets with parchment paper, set aside
In the bowl of a stand mixer cream together butter and sugars, until fluffy
Add in egg, vanilla extract, zest and key lime & lime juice
Mix until well combined, scraping down sides as needed
In a medium bowl whisk together flour, baking soda and salt
Add in to butter mixture, mixing until just combined
Fold in white chocolate until evenly distributed
Using a small cookie scoop place mounds of dough onto prepared pans
Flatten a little using the palm of your hand, or a flat bottom cup
Bake for 8-9 minutes, or until bottoms just start to brown
Let cool on cookie sheet for 5 minutes and them move to a cooling rack to cool completely
When cookies are almost cool in a small bowl whisk together all icing ingredients until smooth, icing will be thicker than a glaze but loser than the condensed milk
Spoon icing onto cookies and spread evenly
Top with some zest
VOILA Key Lime Cookies
Store in an air tight container in the refrigerator for up 5 days (if they last that ling)
ENJOY!
Notes
You can use all limes if you do not have , or can't find, key limes
7.8.1.2
534
https://sparklesnsprouts.com/2023/05/09/key-lime-cookies-the-perfect-spring-treat-2/
All images are the property of Sparkles n Sprouts, to use image please contact the webmaster at michelle@sparklesnsprouts.com
Make sure and Pin this Now so you don't lose it!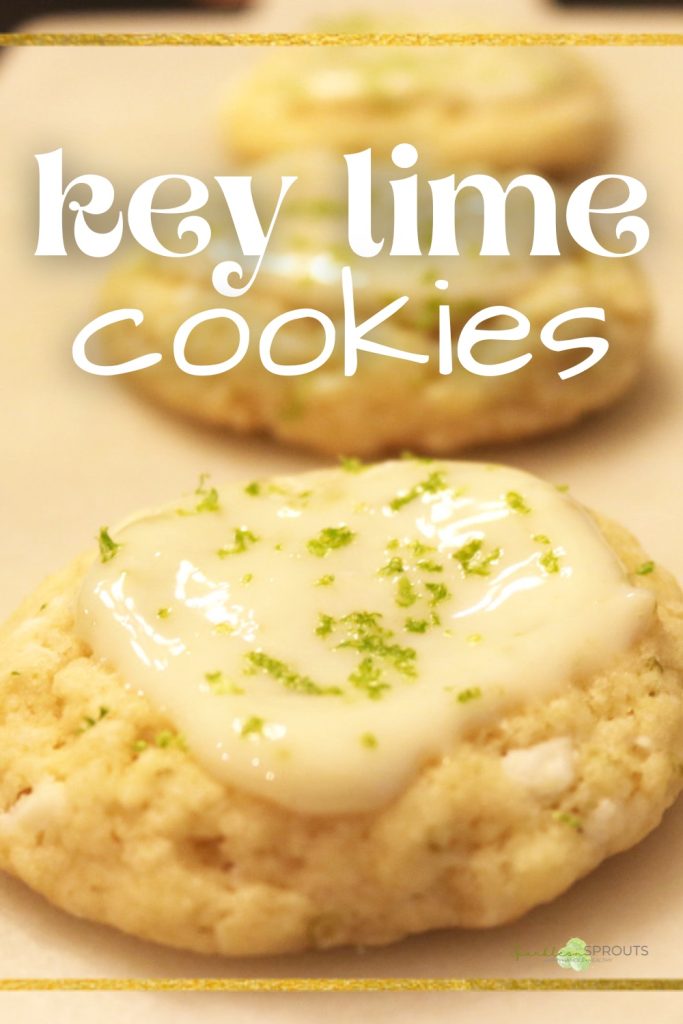 Follow us below so you never miss a thing!