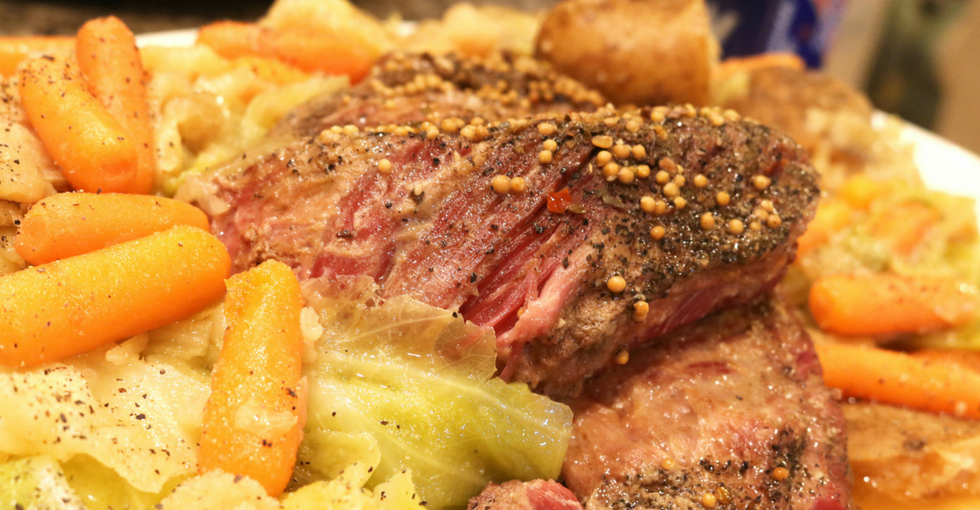 Instant Pot Corned Beef & Cabbage
St. Patricks Day is just a round the corner and according to my dad that means it is time for Corned Beef and Cabbage. A few years ago I decided to fix it for him instead of taking him out, and I am so glad I did. It was his last St Patricks Day with us and he loved it as did I.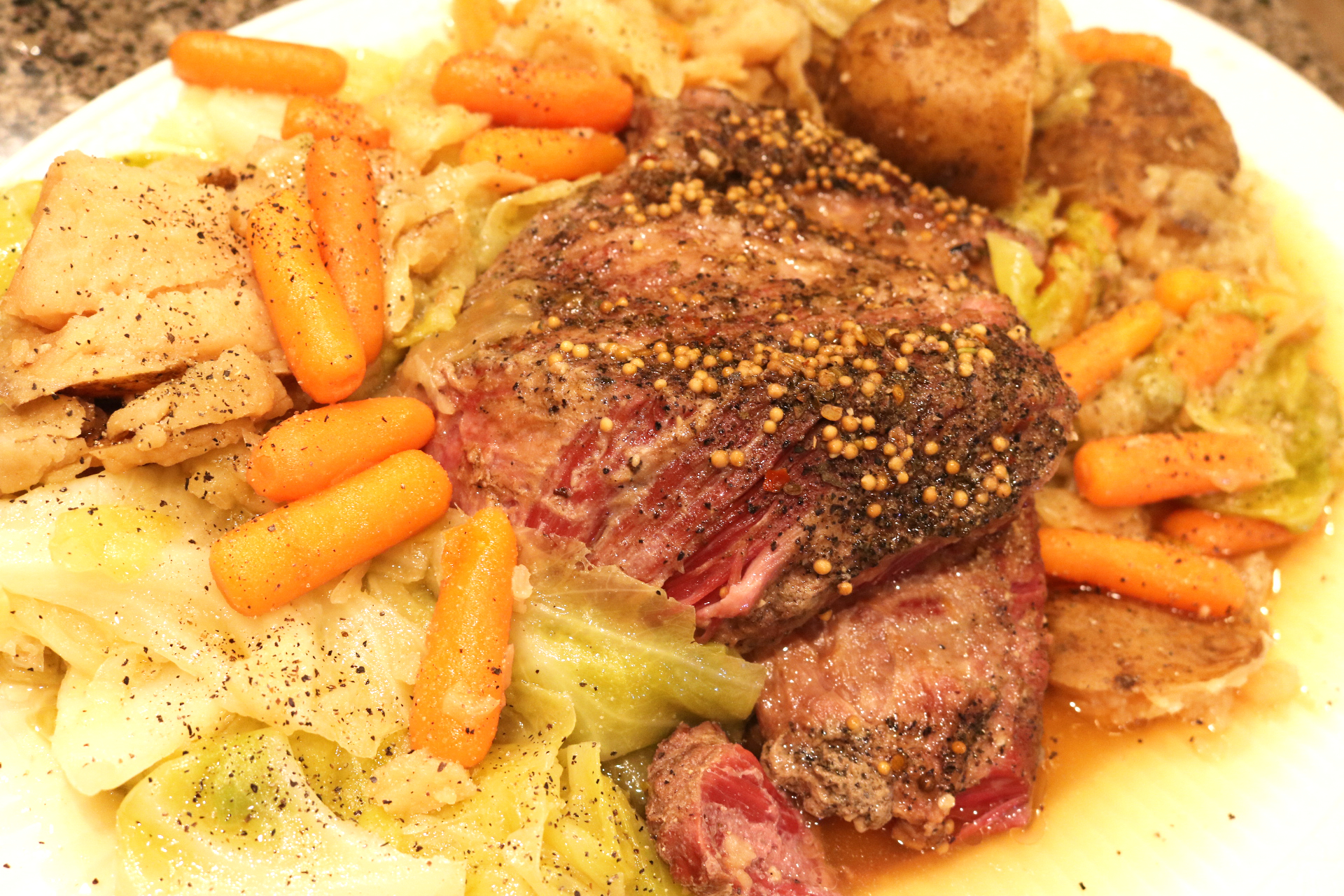 Everything in one pot
The beauty of the instant pot is that you literally can cook everything in one pot. That means one pot to clean up when everything is all said and done…I so LOVE that!! OK, well maybe one pot and a cutting board but still minimal cleaning up.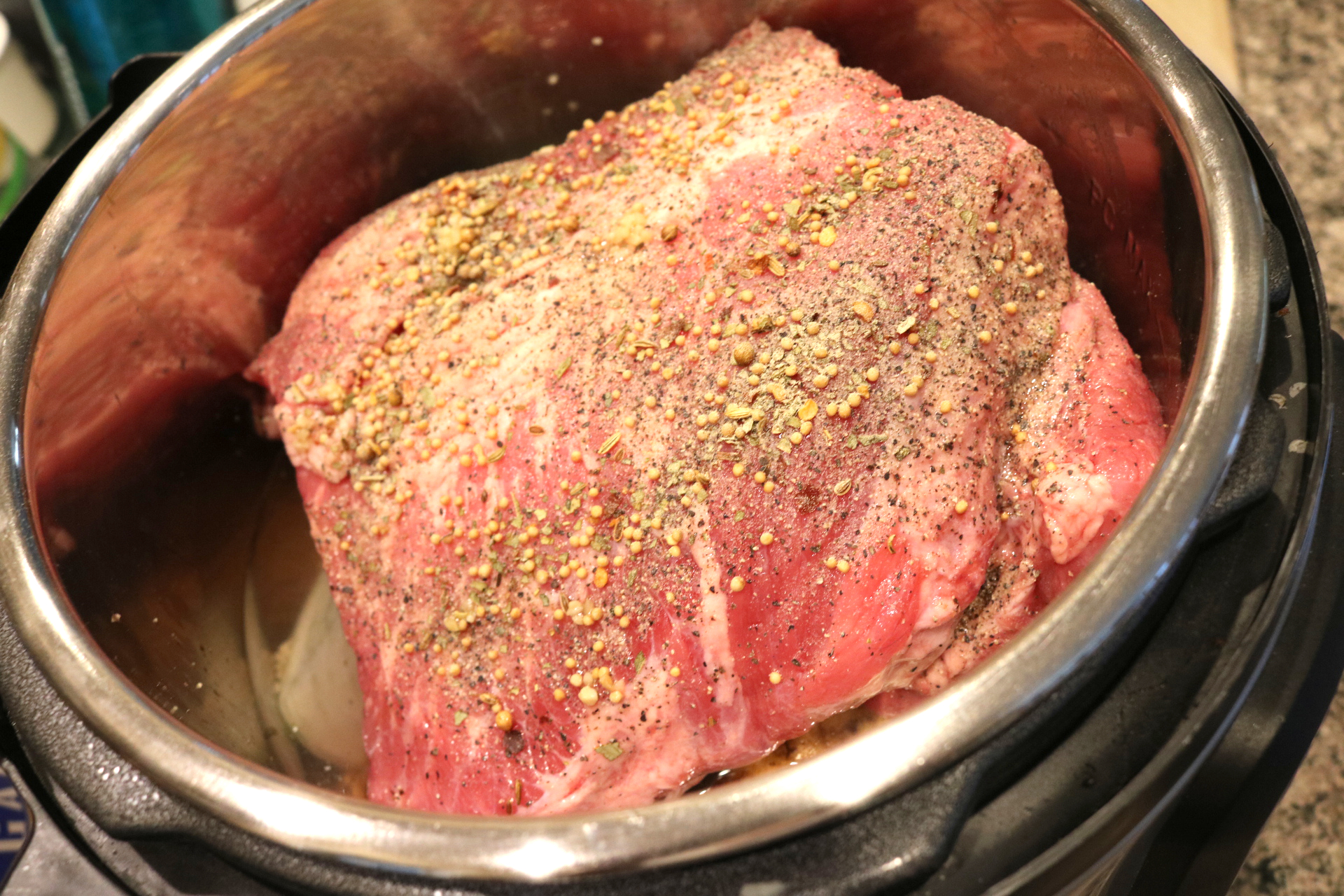 Another great thing about one pot dishes is the flavor that is created. As it all cooks the flavors really come together, especially in this dish. The potatoes & onions soak up all the amazing juices from the brisket and then the cabbage and carrots braise in the brisket juice giving everything a ton of flavor. Each bite is just AMAZING!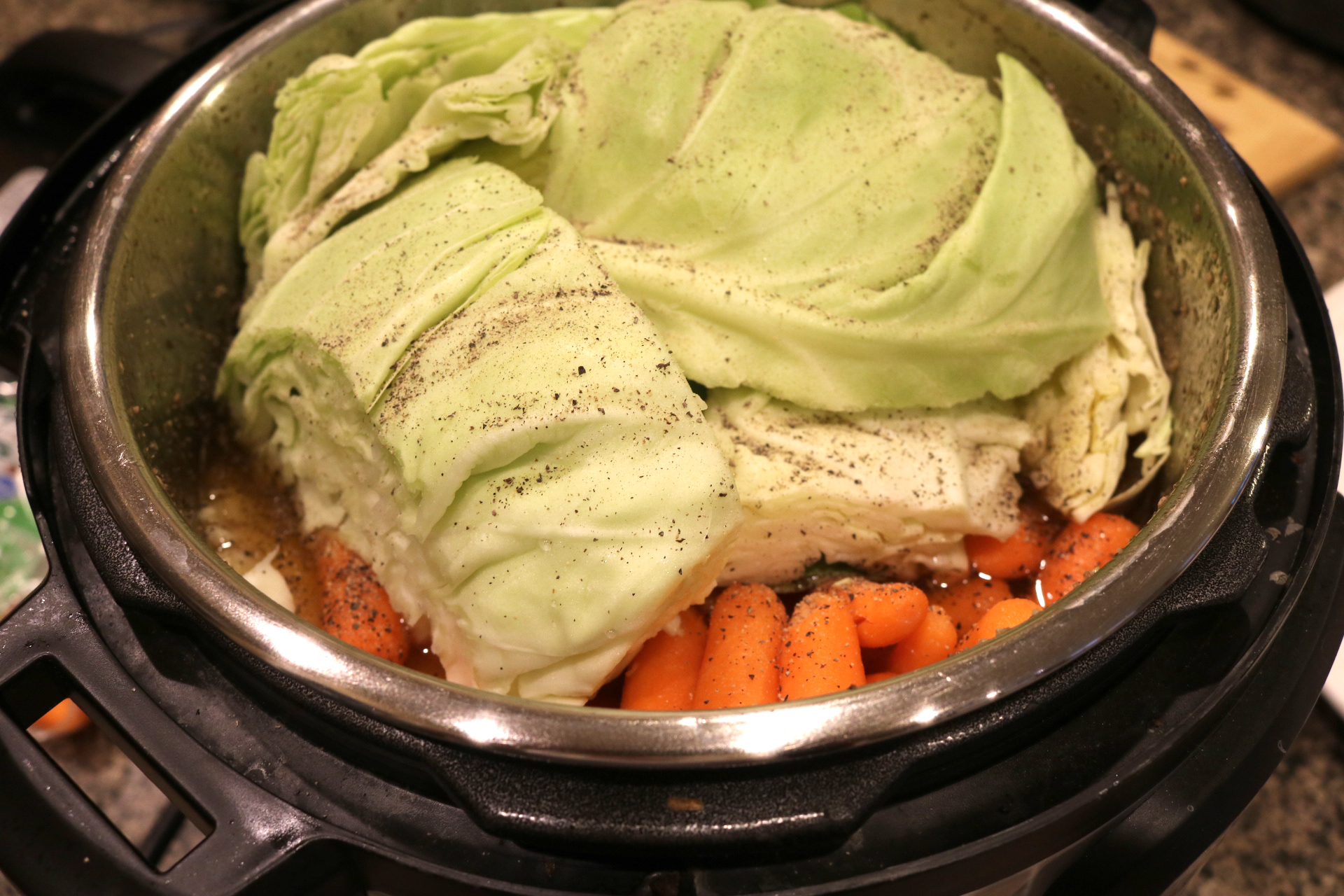 Not just for St. Patricks Day
I have always been the girl who would eat corned beef on St. Patricks Day but it was not something I felt the need to eat any other time of year. That is until now.
If I would have known how easy and how yummy it is I would have been making this meal a lot more.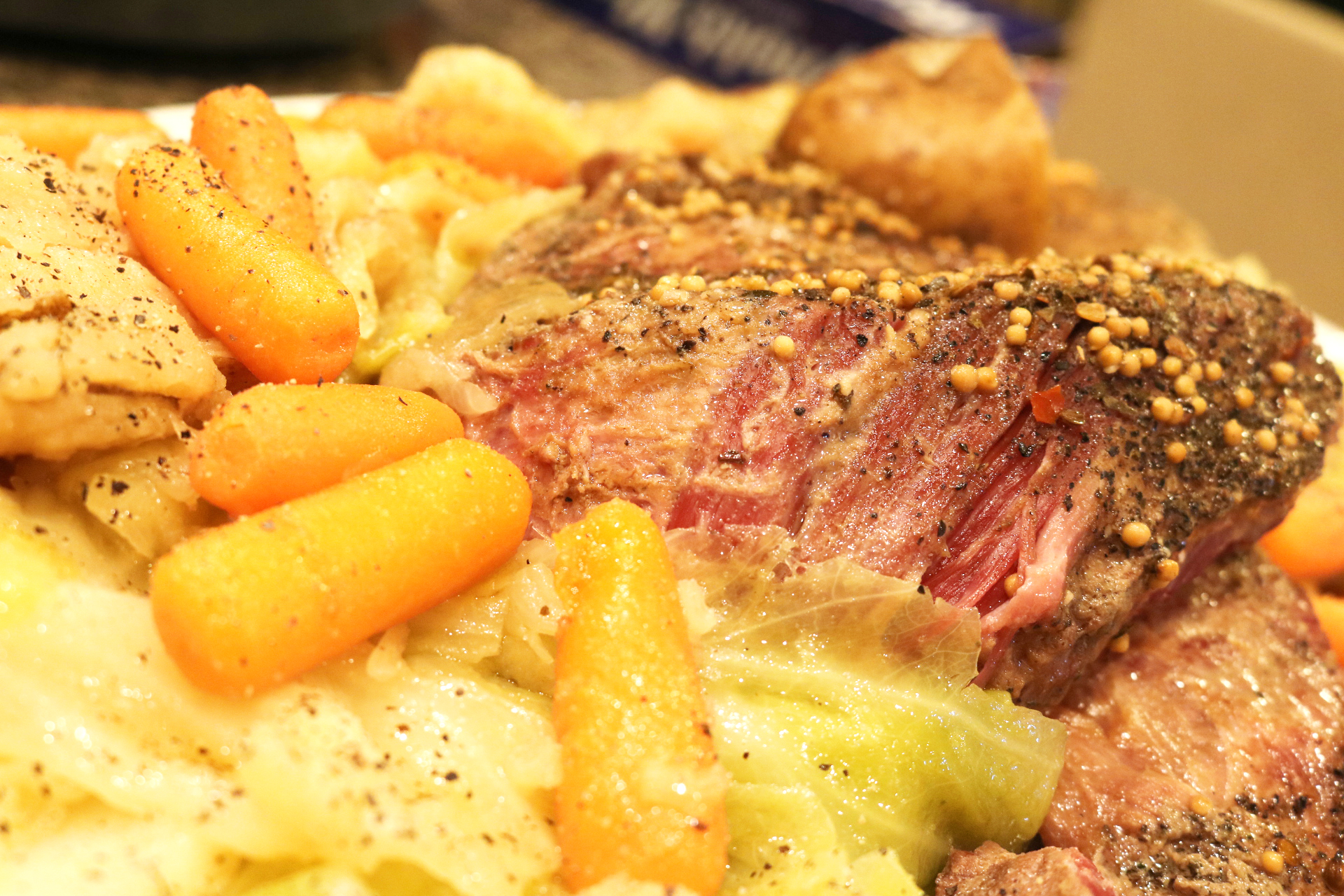 JUST SO GOOD
Chelle Chelle
8 servings
Instant Pot Corned Beef & Cabbage
A perfect Corned Beef and Cabbage dinner that is ready in under 2 hours. Trust me you will not just make this for St. Patricks Day, this is for sure going to become a favorite.
5 minPrep Time
1 hr, 45 Cook Time
2 hrTotal Time
Ingredients
4 russet potatoes, washed and cut in half
1 onion, chopped into large chunks
3 - 4 garlic cloves, minced
4 cups water
4 lb corned beef brisket (thawed) with seasoning package
1 head cabbage, cut into large wedges
2-3 cups baby carrots (or 4-5 large carrots cut into chunks)
1-2 teaspoons pepper
Directions
In the bowl of the instant pot place the halved potatoes cut side down, we are making a "stand" for the brisket to sit on
Add in the onion and garlic around the potatoes
Pour in the water
Sprinkle brisket with seasoning packet and place on top of potatoes and onions
Close instant pot, making sure it is sealed
Cook on High for 90 minutes
Once done perform a quick release and then carefully open lid
Remove brisket and place onto a platter and cover with foil to keep warm
To the instant pot, without removing any liquid, add in cabbage, carrots and pepper
Close, making sure to seal the lid, and cook on High for 5-6 minutes
When done, quick release, and then remove cabbage, carrots and potatoes to the platter with the corned beef
Serve and Enjoy!
Notes
You can use red potatoes if you would like
7.8.1.2
409
https://sparklesnsprouts.com/2023/03/03/instant-pot-corned-beef-cabbage-2/
All images are the property of Sparkles n Sprouts, to use image please contact the webmaster at michelle@sparklesnsprouts.com
Pin It Now!!