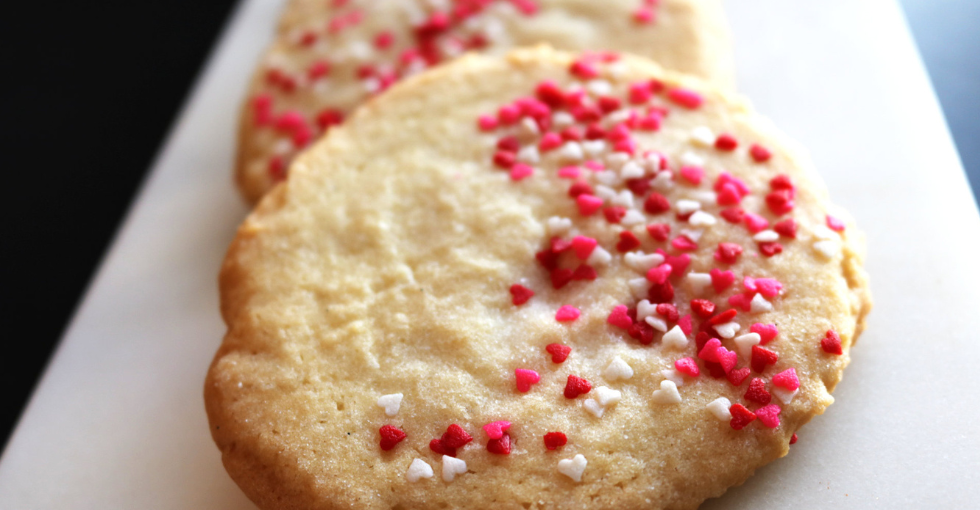 my most favorite sugar cookie
I have been very blessed to have some amazing grandparents. All of them made huge impacts on my life but my MeeMaw was the one who had the biggest impact on my cooking. I make a ton of her recipes but these cookies are my favorite.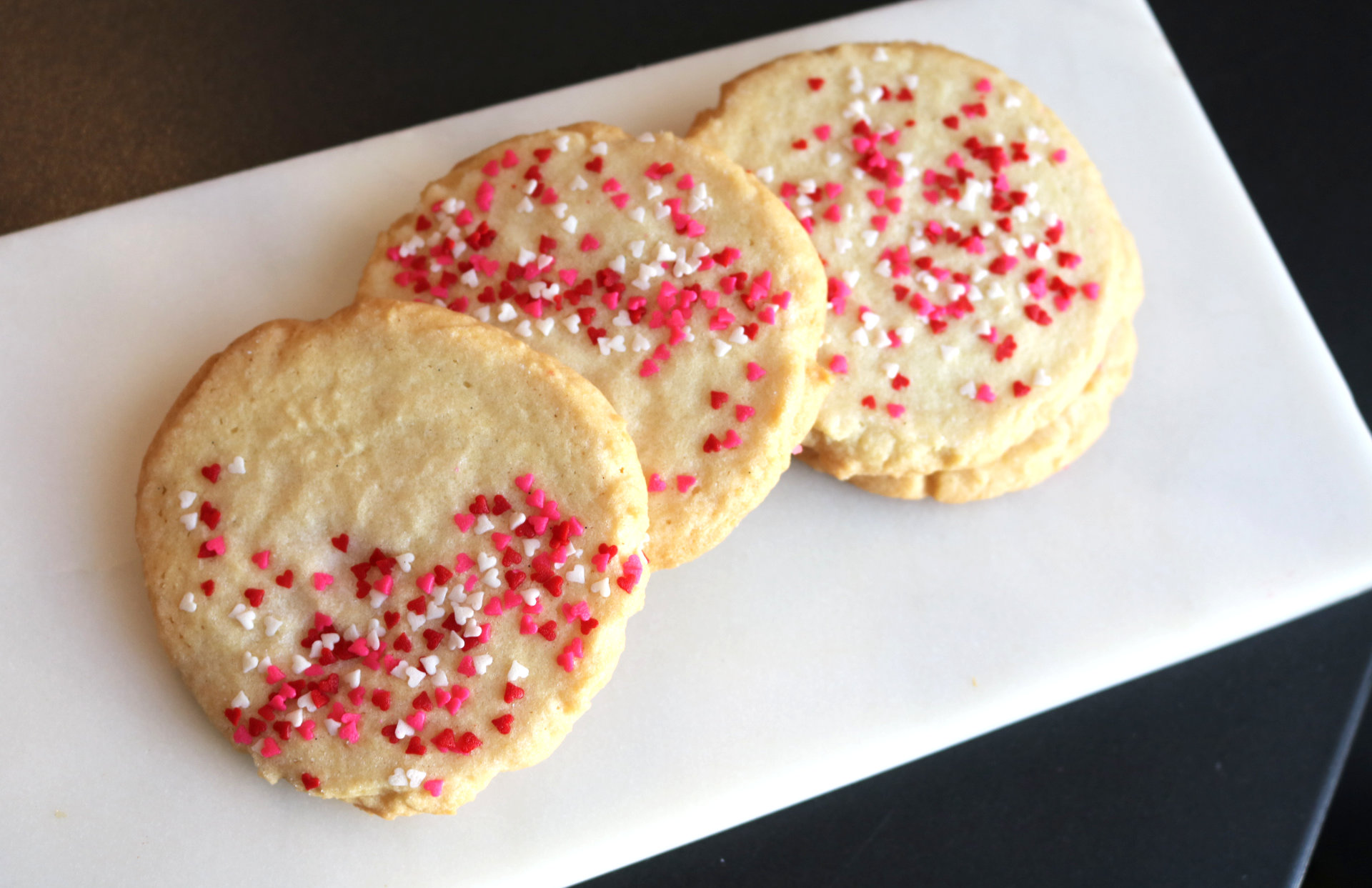 Worth the wait…
The minute we would get to the farm (where she lived) I would go straight to the cookie jar. The cookie jar would sit on a bakers rack at the entrance of the kitchen. It was always loaded with tons of these cookies. It would take us about 12 hours to get there from Texas and every single minute on the way there these cookies were all I could think about.
Once I got into college she would start shipping them to me at school during the Holiday season. I may have waited for the mail man to come once or twice. These cookies are so, so good I would wait as long as I needed to make sure I got them as soon as I could.

a year round treat
I always got these cookies in the summer and around Christmas but now I make them anytime I am craving them. I love to make them for each holiday and sprinkle with something seasonal. Christmas calls for red, green & while polka dots or snowflake sprinkles. For Easter I use bunny sprinkles. For Thanksgiving I use leaf sprinkles and Valentines Day I use these adorable heart sprinkles.
The beauty is you can use any sprinkles you want…or none at all which is my mom's favorite way to have them.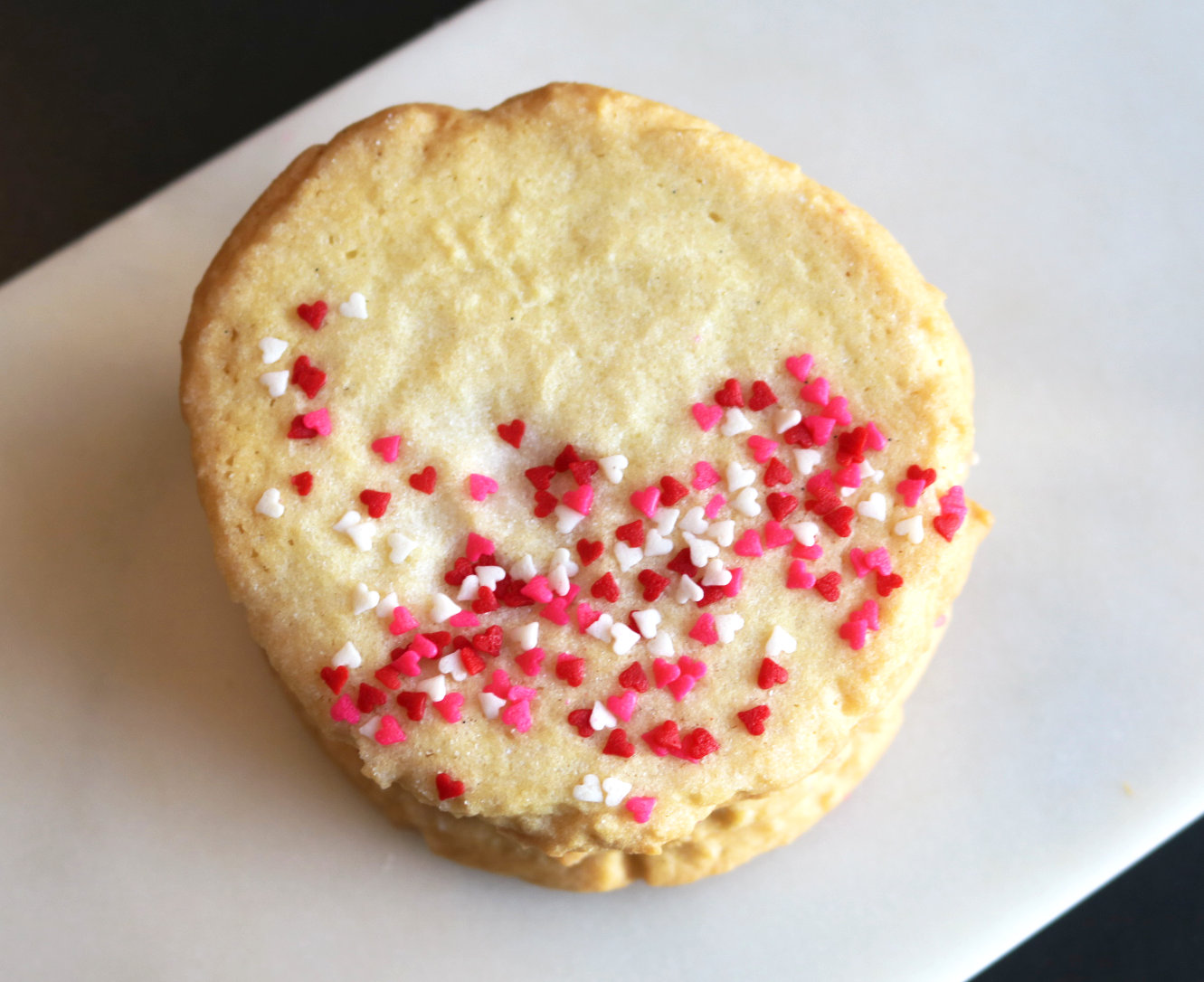 Changing it up a bit
My MeeMaw was never a stickler for sticking to a recipe. She was always one of those cooks who would kinda make it up as she went along. For these cookies she would sometimes use vanilla extract, or almond extract and a little peppermint extract during the holidays, but for me I am all about using vanilla bean paste.
Vanilla bean paste…why you ask? My answer…IT IS AMAZING!!
I have always been a fan of vanilla beans but when I found vanilla bean paste on Amazon I danced a little bit in my living room. It is everything amazing about vanilla beans but made into a paste so you can use it like vanilla extract….LOVE!
There are a lot of options for vanilla bean paste online but this is my favorite...trust me you need to try it. You will LOVE it!
A cookie you will love
MeeMaw & MJ
48 cookies
MeeMaw's Sugar Cookies
A crispy sugar cookie that has been passed down from my grandmother. It is not too sweet making this a cookie perfect for anytime of the day (yes I may have had them for breakfast before...they are really good with coffee)
15 minPrep Time
12 minCook Time
1 hr, 30 Total Time
Ingredients
4 1/2 cups all-purpose flour
1 teaspoon cream of tartar
1 teaspoon baking soda
1 teaspoon salt
1 cup butter, softened
1 cup granulated sugar
2 large eggs
1 tablespoon vanilla bean extract (or vanilla extract)
1 cup confectioner's sugar
1 cup vegetable oil
1 cup sugar to top cookies with
Sprinkles for decoration
Directions
In a bowl whisk together flour, cream of tartar, baking soda and salt, set aside
In the bowl of a stand mixer cream together butter and sugar until well combined
Add in eggs & vanilla, scraping down the sides as needed
Add in powder sugar, mixing until just combined
Add in oil and mix until combined, scraping down sides of bowl often
Add in flour mixture in 3 additions, mixing until just combined after each addition
Cover bowl and chill in the refrigerator for at least 1 hour before baking, but up to 24 hours
When ready to bake preheat oven to 350
Line cookie sheets wth parchment paper
Using a small cookie scoop place mounds of dough onto prepared pans
Using a glass dipped in sugar flatten out each ball, sprinting more sugar or sprinkles on top of cookie as desired
Bake for 10-12 minutes or until cookies are browned on the edges cooked through
Remove from oven and let cool on pan for 5 minutes before removing to a cooling rack to let cool completely
Serve & ENJOY!
Will keep in an airtight container for up to 7 days
Notes
Each cookie is 6 WW Smart Points
Nutritional Info
Calories 153 - Calories from Fat 72 - Total Fat 8 g - Saturated Fat 2.4 g - Monounsaturated Fat 3.6 g - Polyunsaturated Fat 2.3 g - Trans Fat 0 g - Cholesterol 18 g - Sodium 105 mg - Potassium 27 mg - Total Carbohydrate 17 g - Diatary Fiber 0 g - Sugars 8 g - Protein 1 g
Vitamin A 3 % - Vitamin C 0 % - Calcium 0 % - Iron 0 %
7.8.1.2
306
https://sparklesnsprouts.com/2023/01/17/my-most-favorite-sugar-cookie/
All images are the property of Sparkles n Sprouts, to use image please contact the webmaster at michelle@sparklesnsprouts.com
Pin now so you never lose this recipe!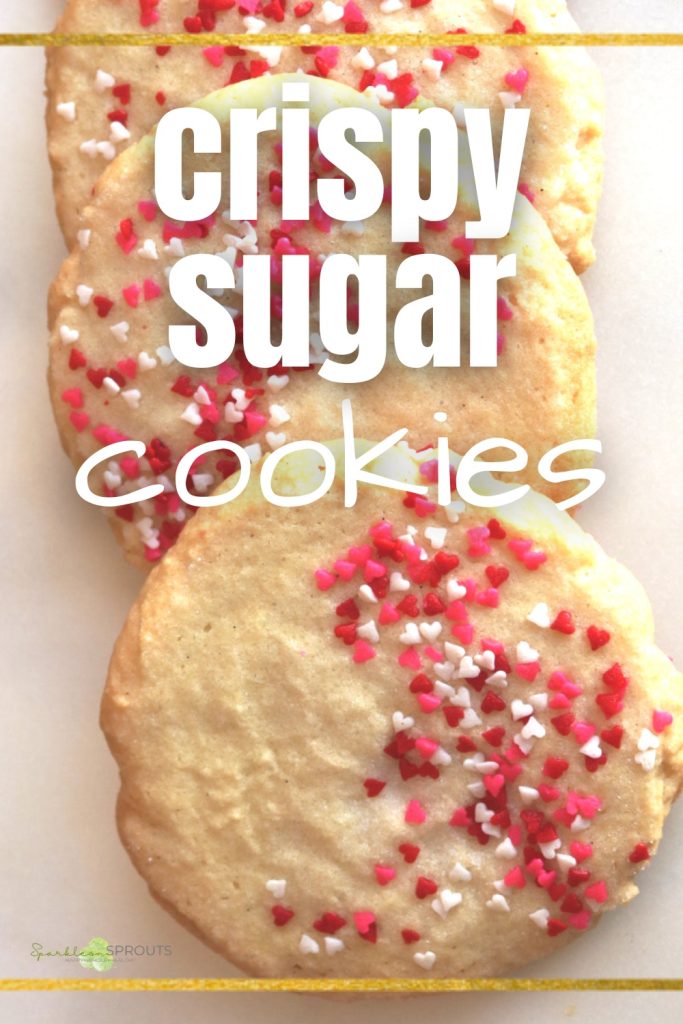 Follow us so you never miss a thing!!