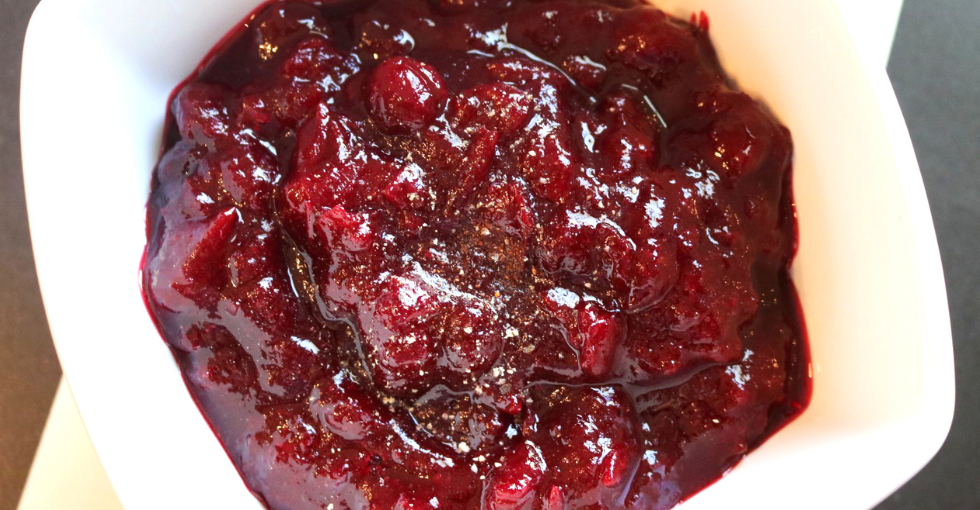 Homemade Spiced Cranberry Sauce
I love cranberry sauce with my turkey (like this smoked turkey), but I am not a fan of the can. This Homemade Spiced Cranberry Sauce is SO MUCH better than the can, and so easy!!
Let's talk about the Spiced Cranberry Sauce
Are you a fan of cranberry sauce? I feel like you either are or your not. There doesn't seem to be too many people out there that are in the middle of the cranberry debate. Well, I was not a fan either until I started making my own cranberry sauce from FRESH cranberries…thats right there are no cans in this recipe.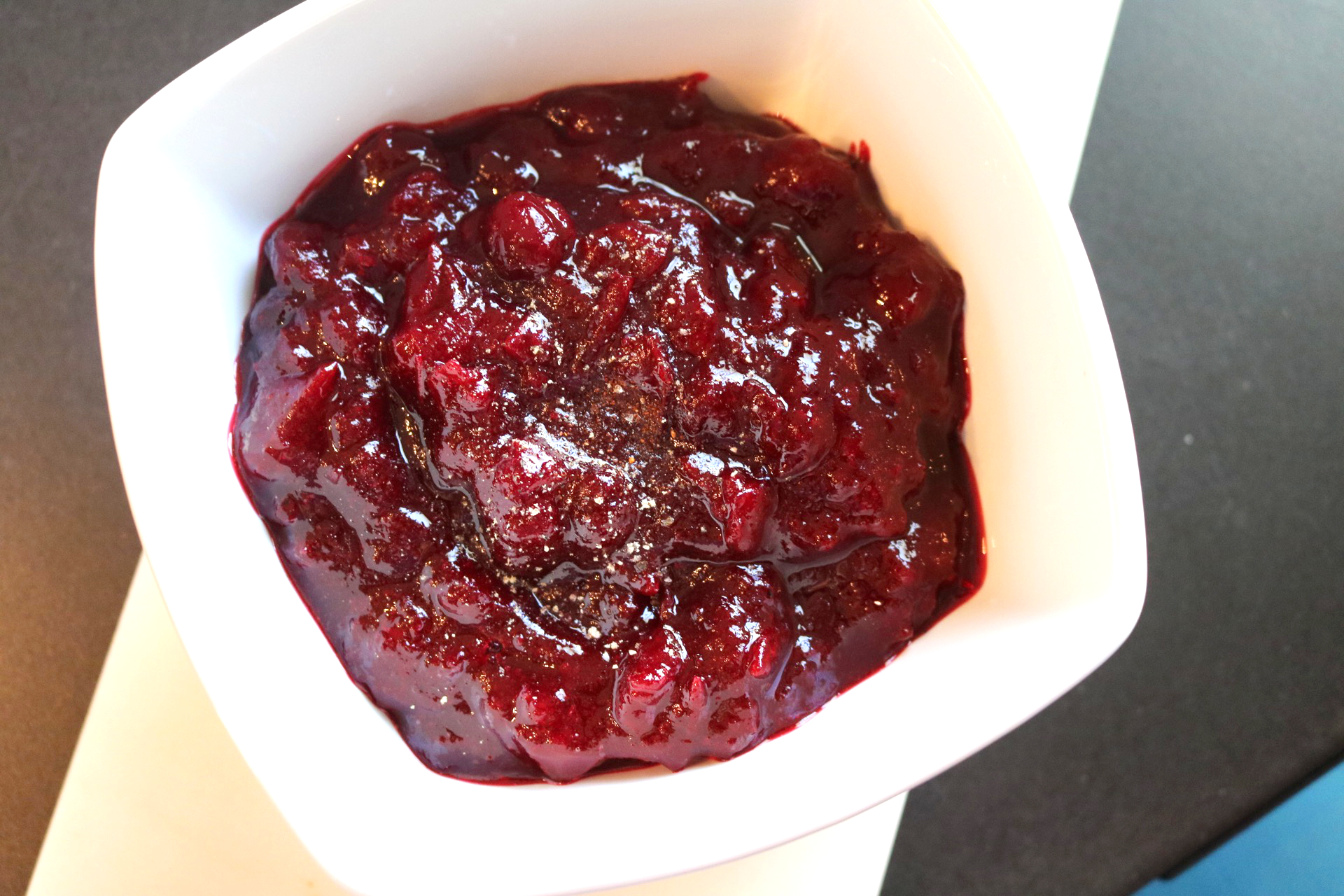 It is all about the FRESH Berries
Growing up we always had the canned version of cranberry sauce on our Thanksgiving table….and I NEVER ate it. I just couldn't get past the texture. You know what I'm talking about….right?
Well a few years a go I decided I wanted to give a fresh cranberry sauce a try. I tried a few. One had orange zest & juice in it. Another was with apples. And yet another was with blueberries. All of them had something I liked, the fresh berries, but I didn't love any of them…so I decided to try something I had not seen anywhere.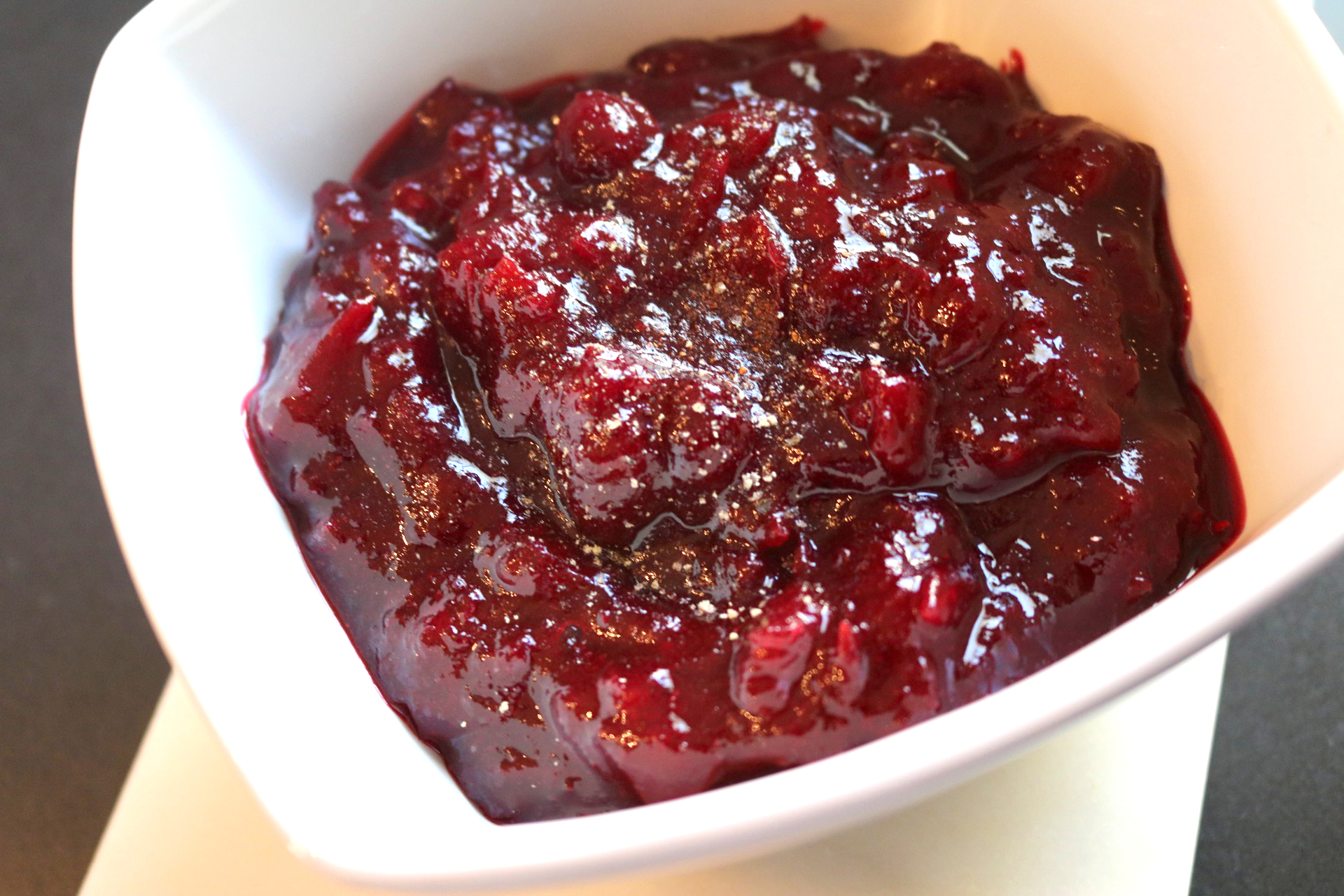 Spicing it up a bit
I decided to spice up a traditional Fresh Cranberry sauce. Don't worry it is still a little sweet, a little tart and now a little kicky. To start the spice train I threw in some pumpkin pie spice, chili powder & ground ginger. I let that cook down a bit and gave it a taste. It was good but was still missing something. I literally was standing in my kitchen looking around trying to think what I could add in to make it AMAZING and then it hit…almost literally.
The balsamic vinegar started to fall off a shelf in my spice cabinet and I caught it and then it came to me. I needed to add a little balsamic vinegar and black pepper. I added just a little, a teaspoon of both, but let me tell you it made it PERFECT!
There is a perfect balance of sweet, tang and spice making this a spiced cranberry sauce everyone loves.
Quick note – I not only pair this sauce with turkey for Thanksgiving, but also for roasted pork tenderloin, I put it on charcuterie boards for all my holiday parties or on my toast. I am telling you I love this stuff!!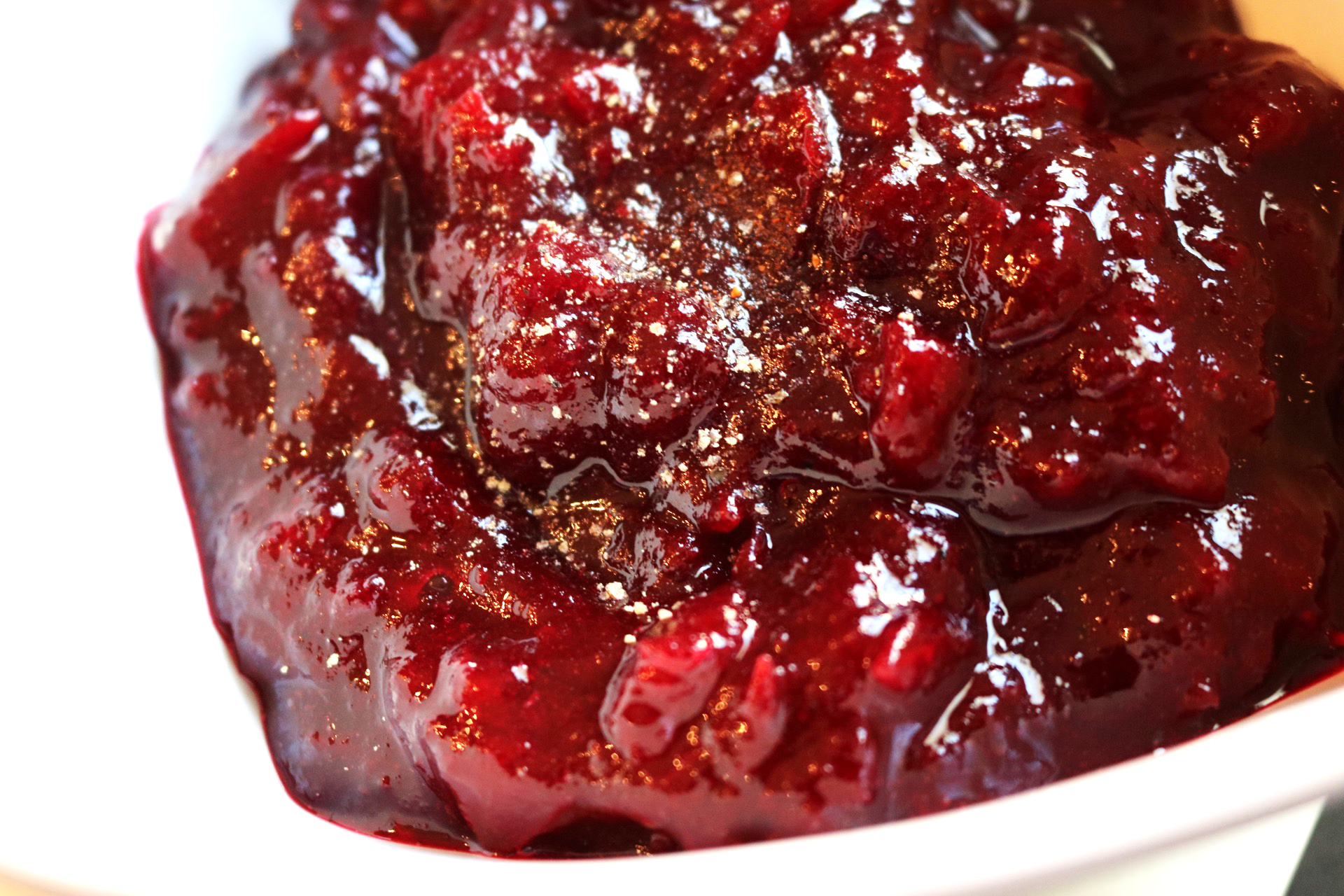 Make it ahead
This sauce is good when it is fresh, but it is even better after it has chilled in the refrigerator for at least 2 hours. It was even better the next day. For (the real) Thanksgiving I am going to make this the day before and it will be perfect for the BIG DAY.
I love anything I can make the day before…it helps to free up time for the day of.
Fresh is better (in my opinion)
MJ
8 servings
Spiced Cranberry Sauce
A sweet cranberry sauce that will surprise you with each bite.
5 minPrep Time
30 minCook Time
35 minTotal Time
Ingredients
4 cups, fresh cranberries
1 cup water
1 cup sugar
1 teaspoon balsamic vinegar
1 teaspoon pepper
1/2 teaspoon chili powder
1/2 teaspoon pumpkin pie spice (or just cinnamon)
1/4 teaspoon ground ginger
1/4 teaspoon garlic powder
Directions
Rinse cranberries in a colander and pick out any that are not whole, or any stems
In a medium sauce pan bring water and sugar to a boil over medium high heat, stirring until sugar is dissolved
Stir in cranberries
Reduce heat to a simmer and let cook for 10-15 minutes or until cranberries burst, stirring often
Once sauce is thickened stir in balsamic vinegar, and all the spices, cooking for another 5 minutes
Tate and adjust seasoning as needed
Serve immediately, or let chill in the refrigerator until ready to serve, the flavors will continue to develop as it chills
Will stay good covered tightly for 3-4 days in the refrigerator
ENJOY!!
Notes
Each serving is 4 WW Smart Points
Nutritional Info
Calories 70 - Calories from Fat 0 - Total Fat 0 g - Saturated Fat 0 g - Monounsaturated Fat 0 g - Polyunsaturated Fat 0 g - Trans Fat 0 g - Cholesterol 0 g - Sodium 1 mg - Potassium 41 mg - Total Carbohydrate 18 g - Dietary Fiber 2 g - Sugars 14 g - Protein 0 g
Vitamin A 1 % - Vitamin C 10 % - Calcium 1 % - Iron 0 %
7.8.1.2
269
https://sparklesnsprouts.com/2022/11/14/spiced-cranberry-sauce/
All images are the property of Sparkles n Sprouts, to use image please contact the webmaster at michelle@sparklesnsprouts.com
Pin this now so you don't lose it!