It is Gingerbread season and I am 100% jumping into it! First recipe is muffins… nothing like waking up to the hint of gingerbread in the air.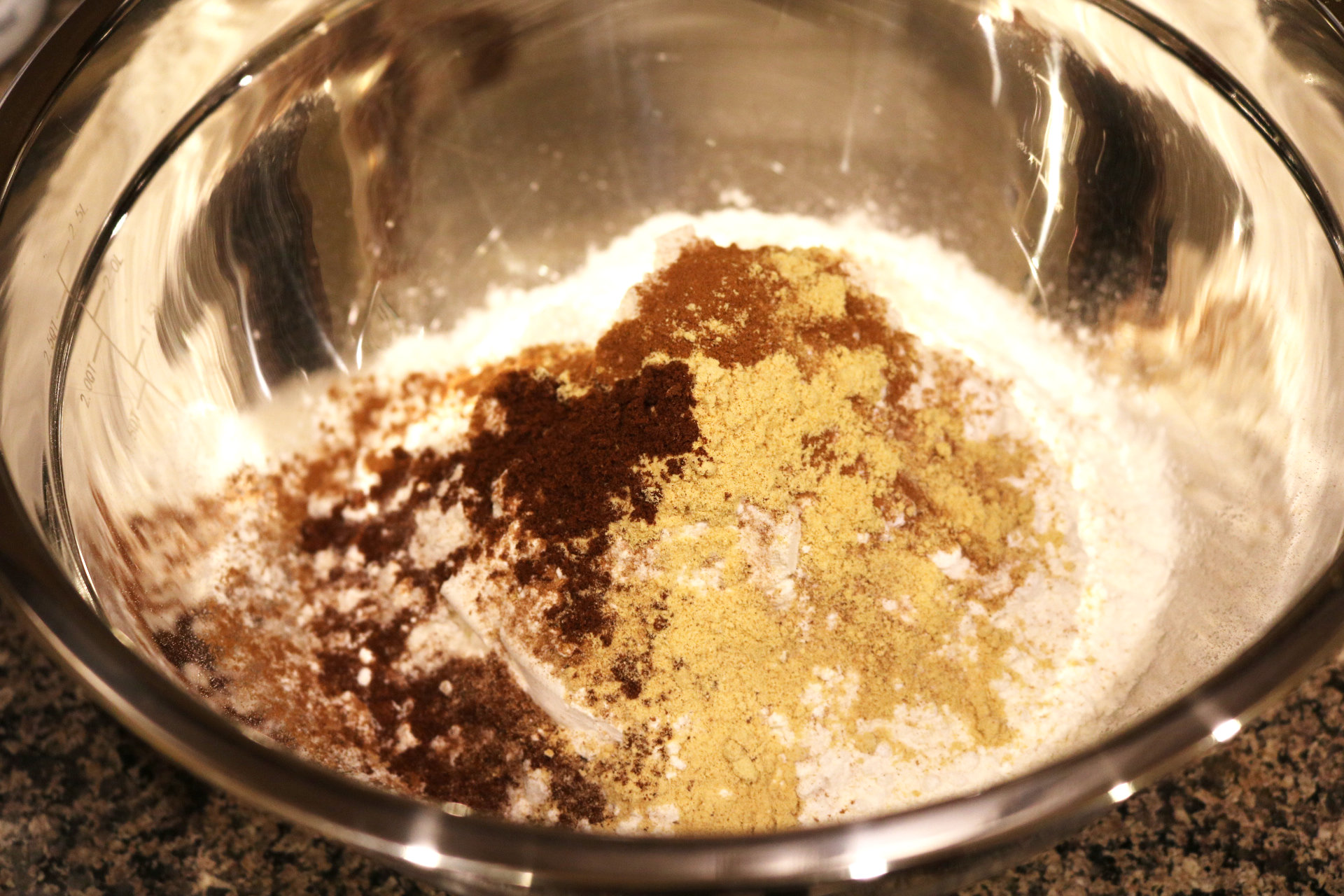 Let's get gingerbread spicy!
The secret to anything gingerbread is the spice blend. Too much ginger and it can be too spicy, too much cinnamon and it drowns everything else out. Too many cloves and you can't taste anything else, it is all about balance.
These muffins have the perfect balance of spice and will be the perfect Holiday treat.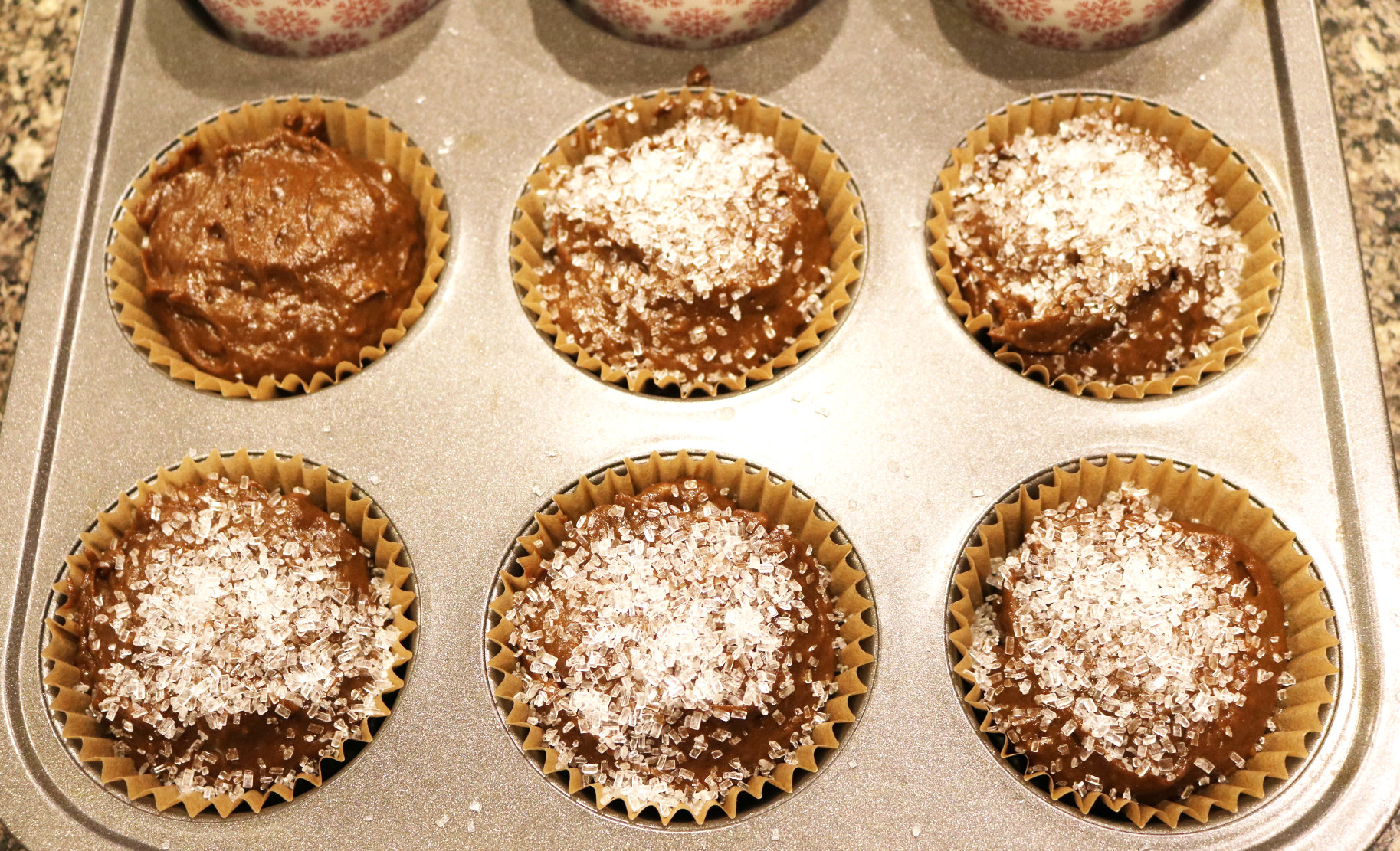 A little extra crunch…
For me a good muffin is tender, moist and full of flavor. A GREAT muffin has a fun topping, such as a crumble or sugar bits, that make the muffin just a little extra special.
For this muffin I went with the course sugar topping. It is not an overly sweet muffin, so the little extra bit of sugar really adds a bit of welcome sweetness, but it is not too much. Also, who doesn't love a sugar crunch?
If you are not into it, you can leave plain or whip up a quick crumble topping.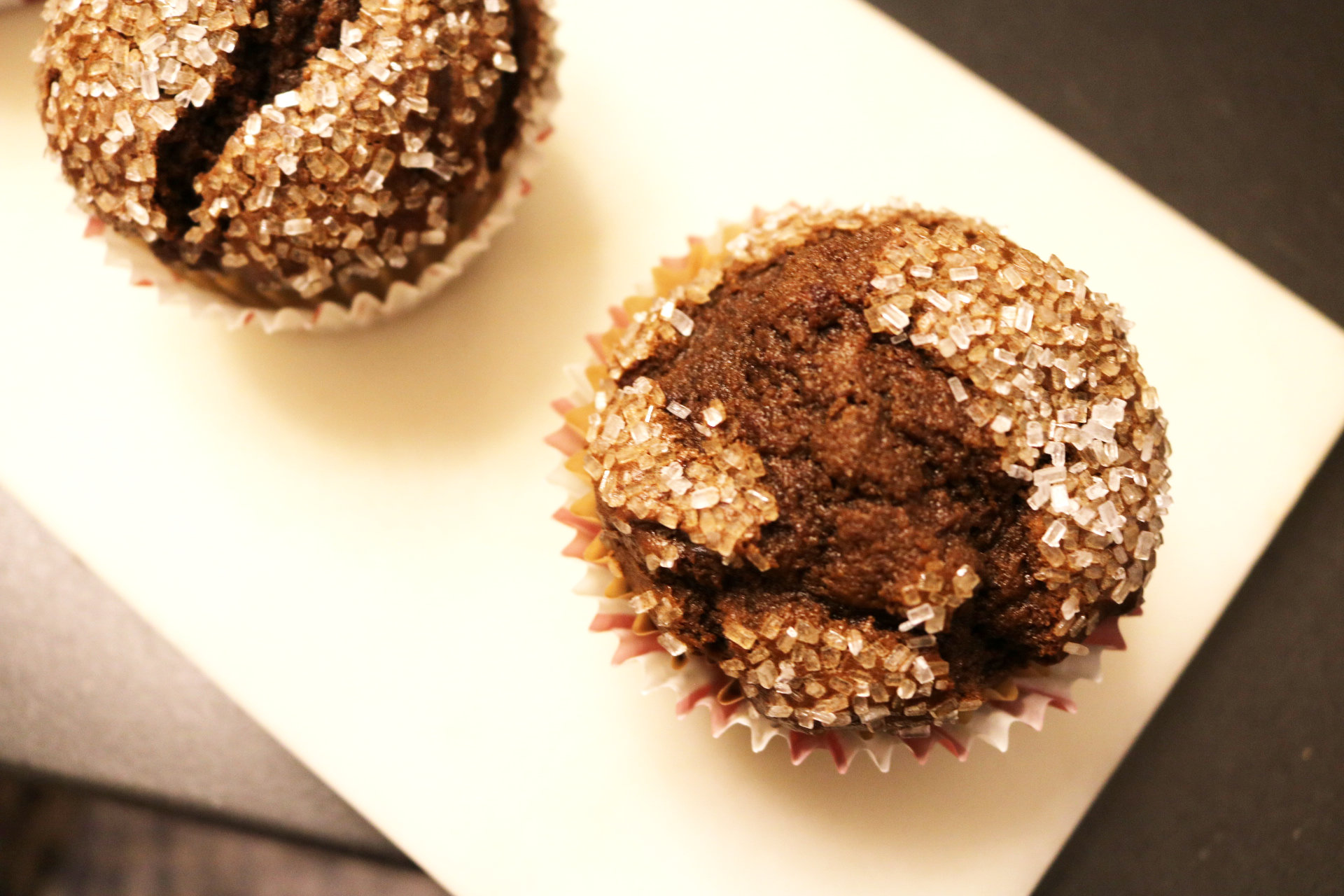 Cracking up
I have to be honest the minute I pulled these muffins out of the oven I was OBSESSED with them.
First, they rose beautifully! I mean they are big muffins, like you would find at your local bakery. Second, they make your whole house smell fresh baked gingerbread. Lastly, the crackling on the top. They look super fancy, but are SO EASY! I am always about an easy muffin looking fancy.
It is gingerbread muffin time!
chelle chelle
16 muffins
Gingerbread Muffins
Gingerbread Muffins are a perfect Holiday treat. Perfectly spiced these muffins that super moist and a crackly topping is just what you need this Holiday season... they also make a perfect sweet gift for family, friends, neighbors, coworkers, teachers... etc!
20 minPrep Time
18 minCook Time
40 minTotal Time
Ingredients
1/2 cup butter
3/4 cup molasses
2 2/3 cups flour
1 1/2 teaspoons baking soda
1/2 teaspoon salt
1 1/2 teaspoons cinnamon
1 1/2 teaspoons ground ginger
3/4 teaspoon cloves
1/2 teaspoon black pepper
3/4 cup brown sugar
1 egg
1/2 cup sour cream (or plain yogurt)
1/2 cup half & half (or milk of your choice)
Course sugar for topping (optional)
Directions
Preheat oven to 425
Line 16 muffin tins with paper liners
In a large microwave safe bowl (I used a 4 cup measuring cup) heat butter and molasses for 1 minute, stir and then cook for another 30 seconds, stirring until butter is melted
Let cool as you mix dry ingredients
In a large bowl whisk together flour, baking soda, salt, cinnamon, ginger, cloves and pepper
To the butter mixture stir in brown sugar, egg, sour cream & half & half until just combined
Pour butter mixture into flour
Fold together until just combined, making sure to not over mix
Using a large cookie scoop, or spoon, divide batter among muffin tins, filling each to the top
Generously top with sugar, if using
Bake at 425 for 5 minutes
After 5 minutes reduce heat to 350, keeping muffins in the oven, and cook for 12-15 more minutes, or until just cooked through and top is crackly
Remove and let cool for a few minutes before serving
ENJOY!!
7.8.1.2
558
https://sparklesnsprouts.com/2021/12/05/gingerbread-muffins/
All images are the property of Sparkles n Sprouts, to use image please contact the webmaster at michelle@sparklesnsprouts.com
Make sure and pin this now so you don't lose it!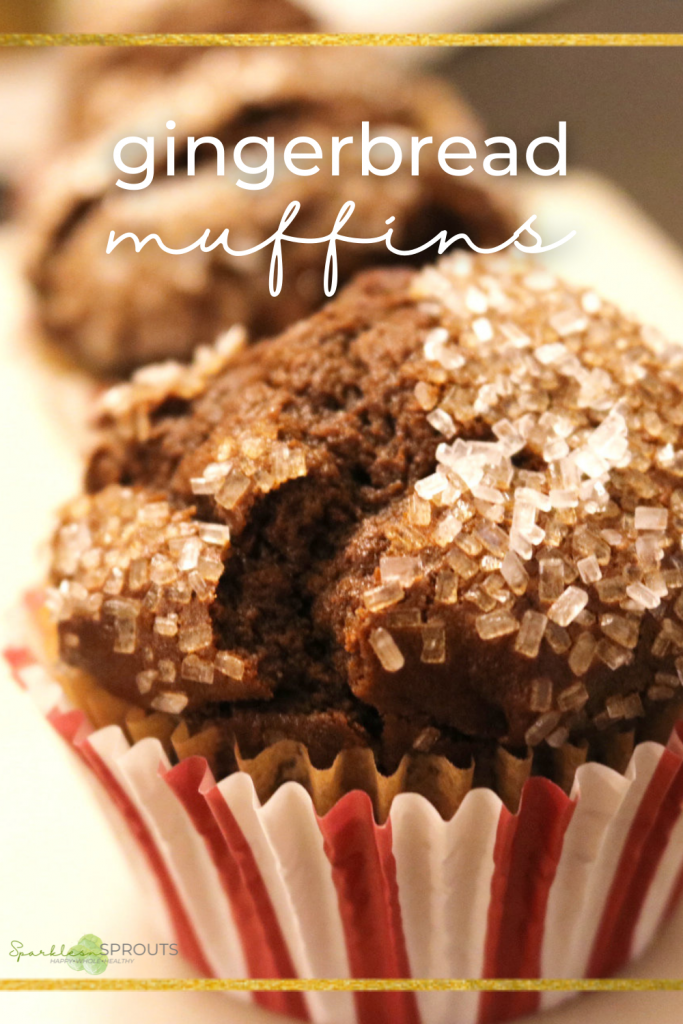 Make sure and follow us so you never miss a thing!