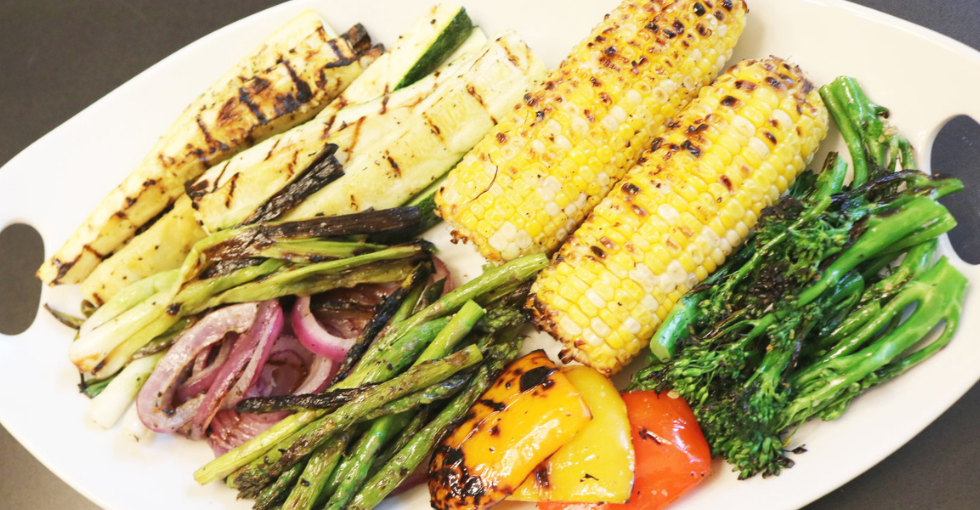 I am still all in on the summer veggies that are everywhere right now and so to celebrate them I heated up to grill to let them shine.
It is still summer
Y'all I know I am so ready for cooler weather (& pumpkin spice everything) but one of the best summer things happening right now are the veggies. There are some amazing veggies happening at the farmer's markets and grocery stores.
The zucchini is amazing, the squash is just so good, then onions are the perfect sweetness, broccolini, asparagus everywhere & the corn… y'all THE CORN! PS… more corn recipes coming, I cannot get enough.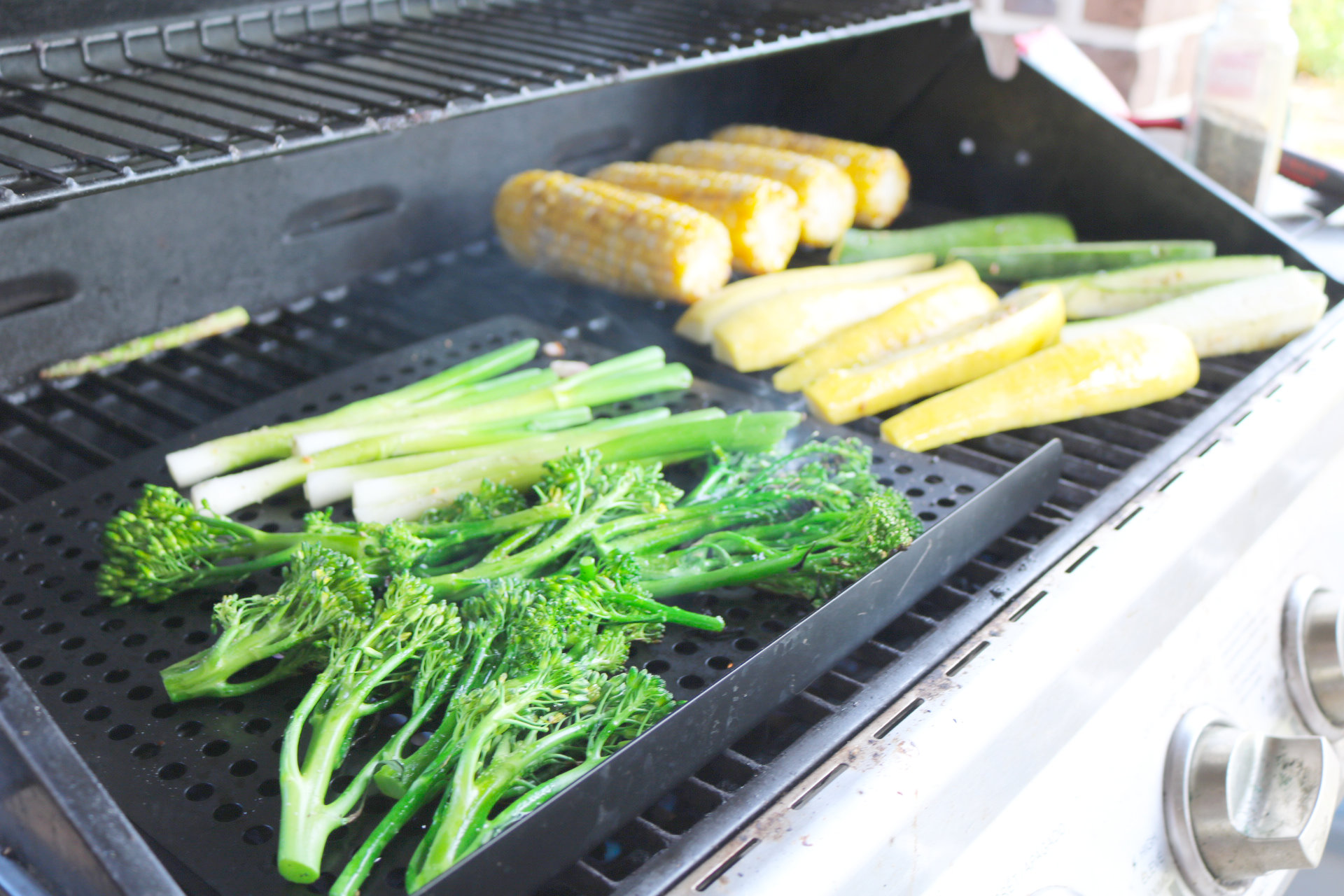 Summer Lovin & Everything grilled!
As I was gathering all my veggies to grill I decided I was going to grill them all… even the ones I had never attempted, like green onion and broccolini. To make this fete possible I used my grill pan, you can find one here (I actually ordered this one so the rogue asparagus wouldn't slide off next time). For the larger veggies I cut them into larger pieces to ensure they would stay on top of the grates… well at least most of them.
Cook time is different for each veggie so timing can be tricky, but knowing this I tried to cook them as best as I could. I started with the corn and then added on peppers, zucchini and squash on the grill. On the pan I did the red onion and asparagus first & then finished with the green onion and broccolini.
You could also grill eggplant, cauliflower, mushrooms or thinly sliced (par boiled) potatoes. SO MANY OPTIONS! Pair it with these chicken skewers and you have a perfect summer meal.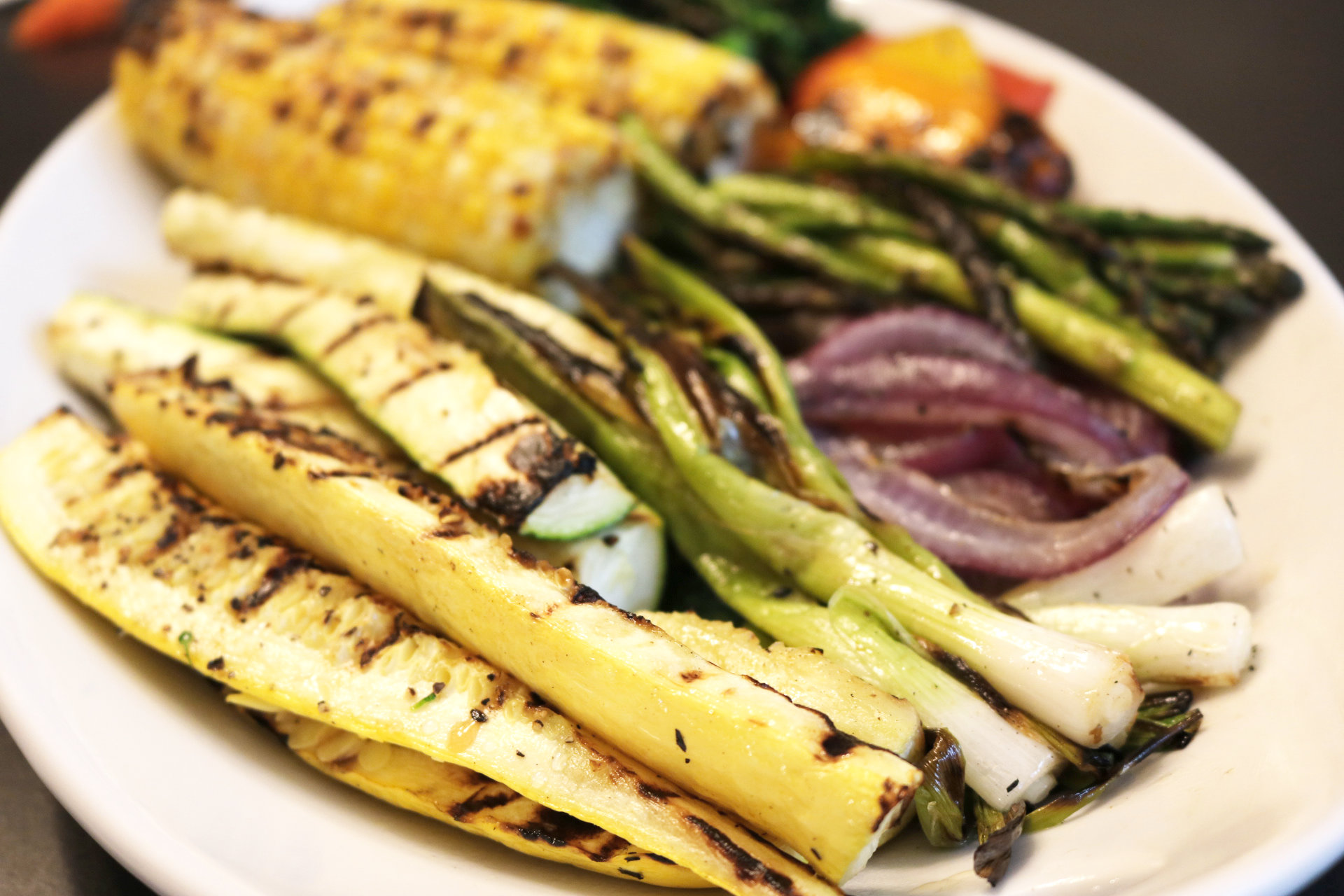 All about the prep
To add a little something extra to these already delicious veggies I did a little extra prep work.
After cutting the veggies I drizzled them with extra virgin olive oil, course all purpose seasoning (I use Adam's House Rub) and a little extra salt & pepper and then a heavy drizzle of lemon juice. The lemon just adds a little extra brightness. You could also grill some lemon halves and drizzle over the top after, or in addition too.
I will be posting a grilled lemon vinaigrette in the next few days that is my new go to salad dressing so stay tuned.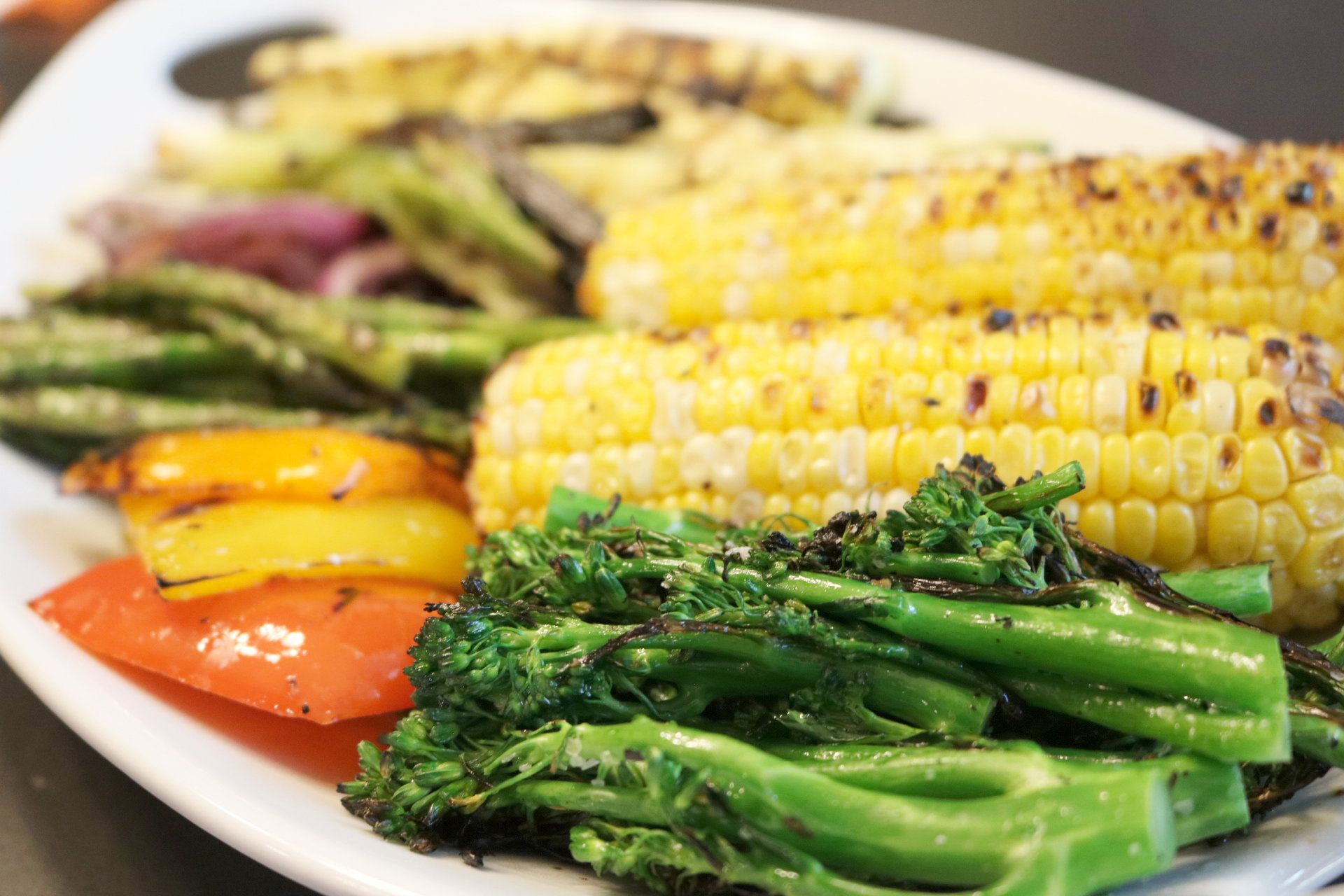 Get the Grill Hot!!
Chelle Chelle
Grilled Summer Veggies
Quick & easy grilled veggies loaded with tons of flavor and highlighting all that summer veggies have to give.
15 minPrep Time
20 minCook Time
45 minTotal Time
Ingredients
4 ears corn, shucked
3 bell peppers (I used red, yellow and orange)
2 large zucchini
2 large yellow squash
1 large purple onion
1 bunch asparagus
1 bunch green onions
1 bunch broccolini
1-2 tablespoons extra virgin olive oil
1-2 tablespoon course seasoning (I like this
one
)
2-3 teaspoons salt
1-2 lemons juiced
Directions
Wash and pat dry all veggies
Core bell peppers and cut into large pieces (3-4 per pepper)
Cut squash & zucchini into long spears
Slice onion into thick rings
Trim asparagus, green onions & broccolini
Place veggies onto sheet pans in a single layer (I had to use 2)
Drizzle with olive oil
Sprinkle seasoning and salt over veggies and toss to coat
Drizzle lemon juice over veggies and let sit as grill heats up
Preheat grill to medium-medium high heat
Place corn on grill and cook for 3-4 minutes per side
Add on peppers, zucchini & squash and cook 2-3 minutes per side
On grill pan (like this
grill pan
) cook onion and asparagus until crisp tender, flipping after 2-3 minutes
After onion & asparagus are done grill green onion and broccolini, both only need 2-3 minutes total
As veggies get done remove to a pan
Drizzle with more lemon juice if desired
Serve & Enjoy!
Notes
Use whatever combo of veggies you like or that is in season
7.8.1.2
551
https://sparklesnsprouts.com/2021/08/18/grilled-summer-veggies/
All images are the property of Sparkles n Sprouts, to use image please contact the webmaster at michelle@sparklesnsprouts.com
Pin this recipe now, so you don't lose it!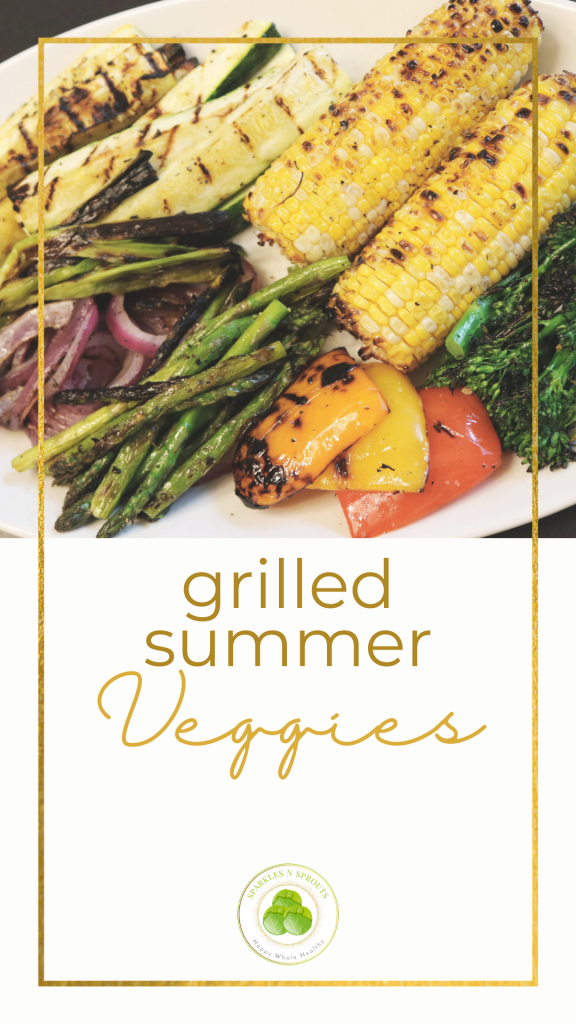 Follow us so you never miss a thing!