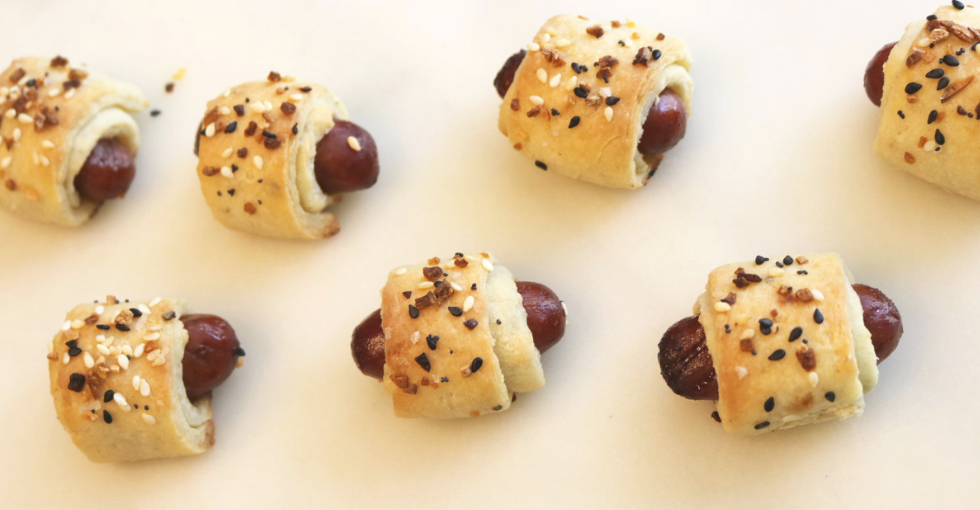 Homemade Pigs-in-the-Blanket
Pigs-in-the-Blankets were are a staple in my childhood and even still now… especially these homemade ones.
Homemade (well the blanket part at least) … like from scratch
My mom would always use crescent rolls for her piggies (that is what would call them), but I don't always have crescent rolls on hand so I decided it was time to change it up a bit. As much as I love a good crescent roll, I am not into making them from scratch so I decided to go with a more simple approach. This dough is a a cross between biscuit and a light bread.
It is super easy to mix up, comes together super quick and is the perfect blanket for the lil' smokies.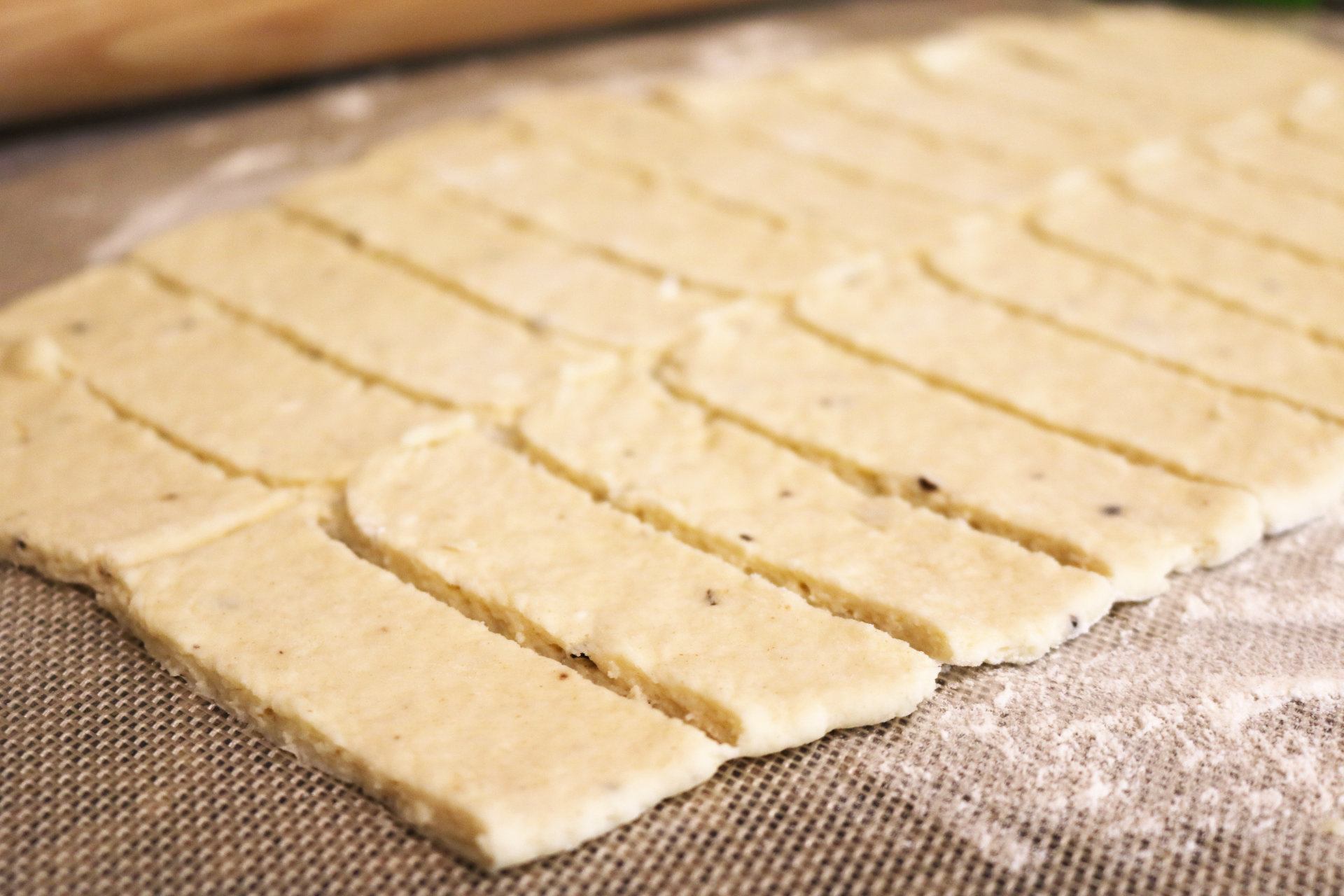 Get to rolling…
Once you get your seasoned dough rolled out it is time cut it into strips & get to rolling. One batch of dough is enough for a package of lil' smokies so about 32. That should be plenty of piggies for breakfast/brunch and then maybe a few for later. You could also sneak a little cheese in there if you wanted.. just saying.
Get the kids involved and get them to roll for you!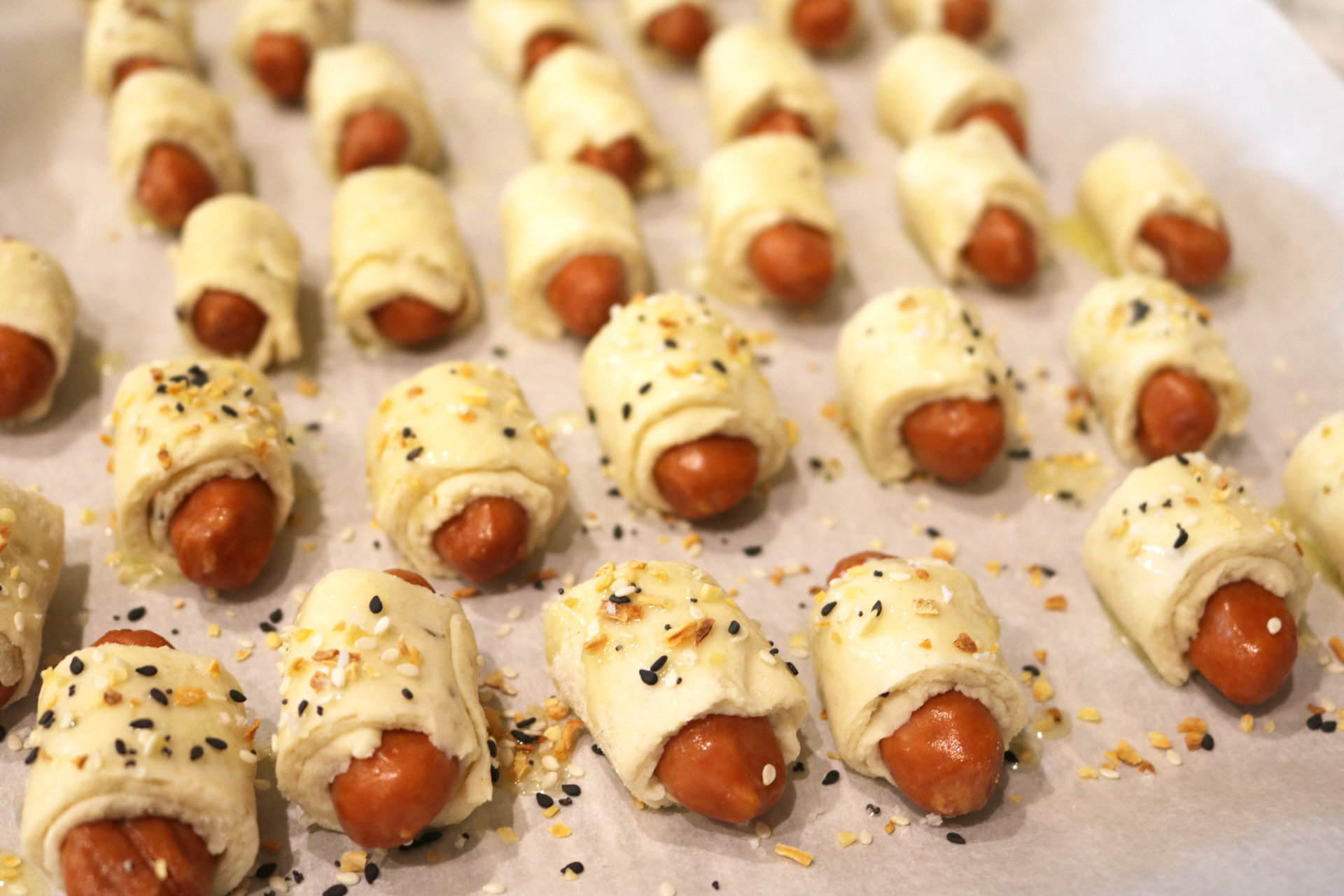 Let's talk toppings…
I am all about the traditional pigs-in the-blanket but to jazz things up a bit I decided to top mine with everything bagel seasoning. Yep, you read that right, everything bagel seasoning. I am kinda obsessed with it right now (be no the look out for everything bagel dip & chicken). It just adds that little extra something. I prefer this Trader Joe's version but any variety will work.
If bagel seasoning is not your thing you can leave them plain for use any seasoning you would like or maybe just a pinch of salt. However you decide to make them they will be delicious.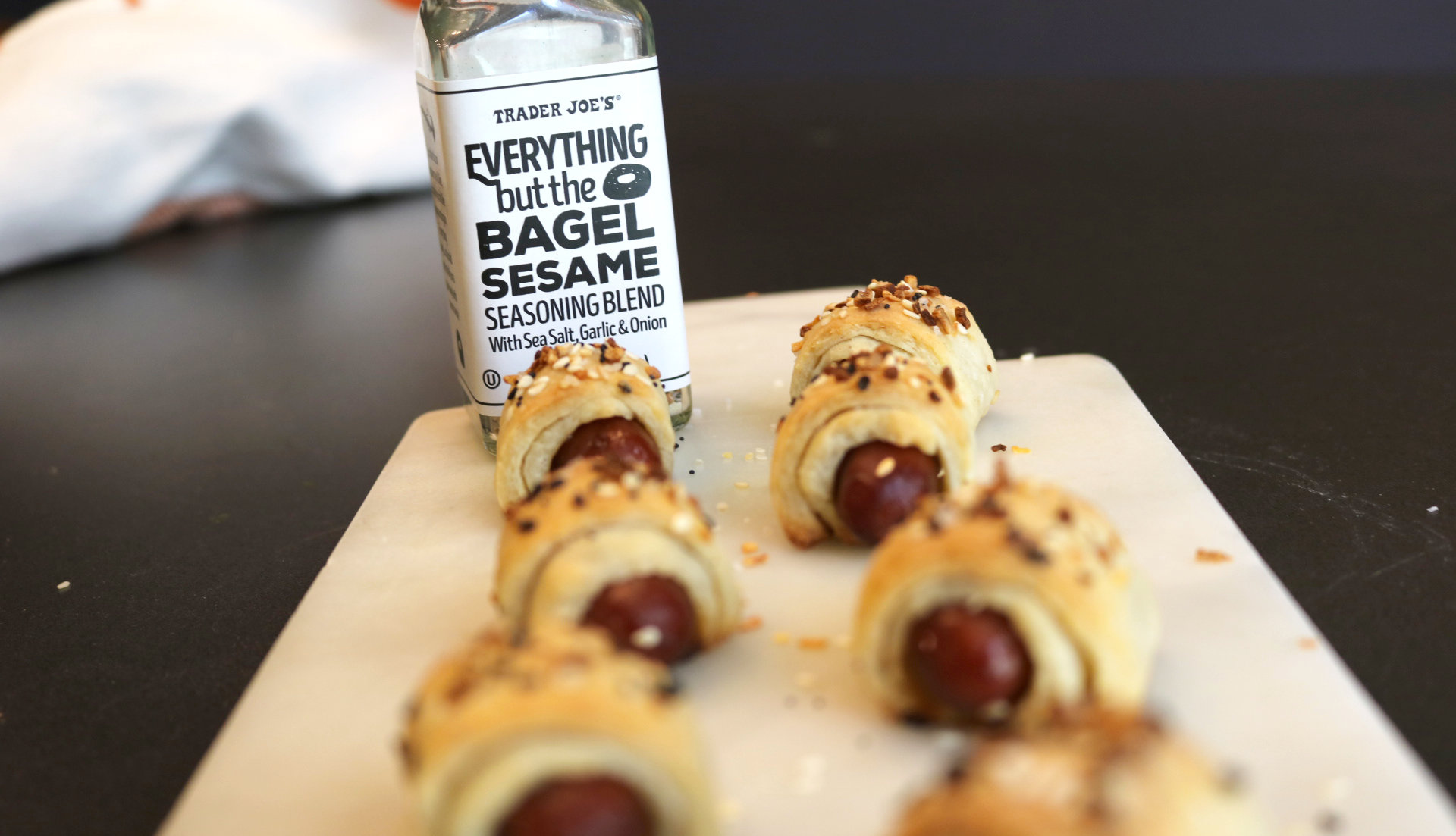 Time for some pigs-in-the-blanket
Chelle
30 piggies
Homemade Pigs-in-the-Blanket
Homemade (from scratch) Pigs-In-The-Blankets that are just as special as they sound. These will for sure be a family adn party favorite in no time.
20 minPrep Time
15 minCook Time
35 minTotal Time
Ingredients
1 package lil' smokies (12-14 oz, patted dry
1 1/4 cup flour
1 1/2 teaspoon baking powder
2 teaspoons sugar
1 teaspoon salt
1 teaspoon pepper
1/2 teaspoon all purpose seasoning (I used a course blend)
1/2 cup half & half (or milk)
1/3 cup butter, melted
Toppings (optional)
4 tablespoons butter, melted
Sea Salt
Course all purpose seasoning
Directions
Preheat oven o 400
Line a rimmed baking sheet with parchment paper
In a medium bowl whisk together flour, baking powder, sugar, salt, pepper, all purpose seasoning
Pour in milk & melted butter and stir until just combined
On a clean & dry surface sprinkle extra flour to keep dough from sticking
Place dough onto floured surface and fold over onto itself several times until it just comes together
Press into a rectangle and then use a rolling pin to roll to about 1/8", or as thin as you can without it tearing
Using a very sharp knife cut into 1" x 2" strips (should get about 30), kneading together extra dough as needed
Roll dough around smokies and place onto prepared pan
Brush melted butter over top and then sprinkle with desired topping
Bake for 15-18 minutes ir until "blankets" just start to brown
ENJOY!
Notes
Use toppings of your choice to make them perfect for any occasion.
7.8.1.2
549
https://sparklesnsprouts.com/2021/08/10/homemade-pigs-in-the-blanket/
All images are the property of Sparkles n Sprouts, to use image please contact the webmaster at michelle@sparklesnsprouts.com
Pin this now, so you don't lose it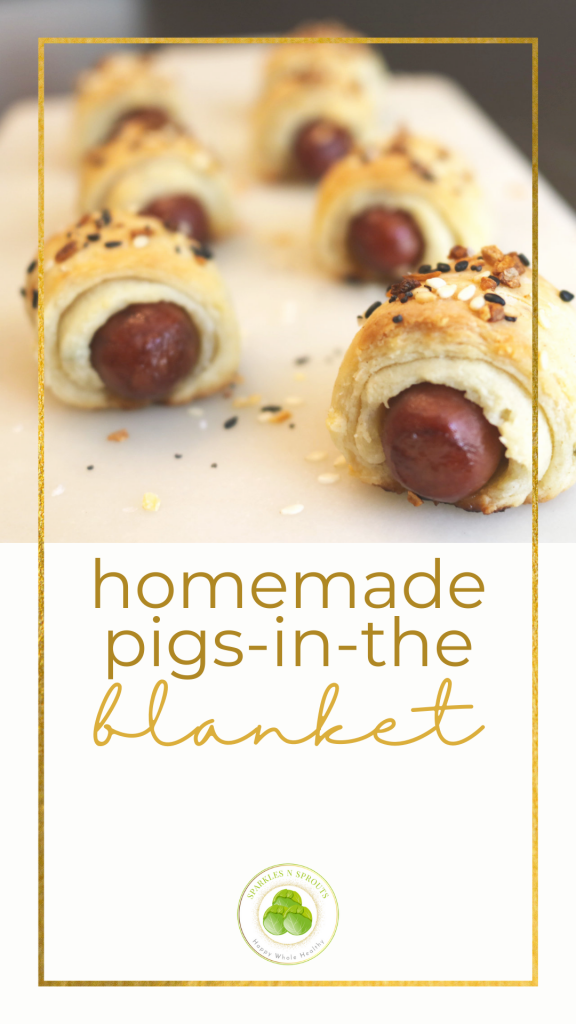 Follow us so you never miss a thing!