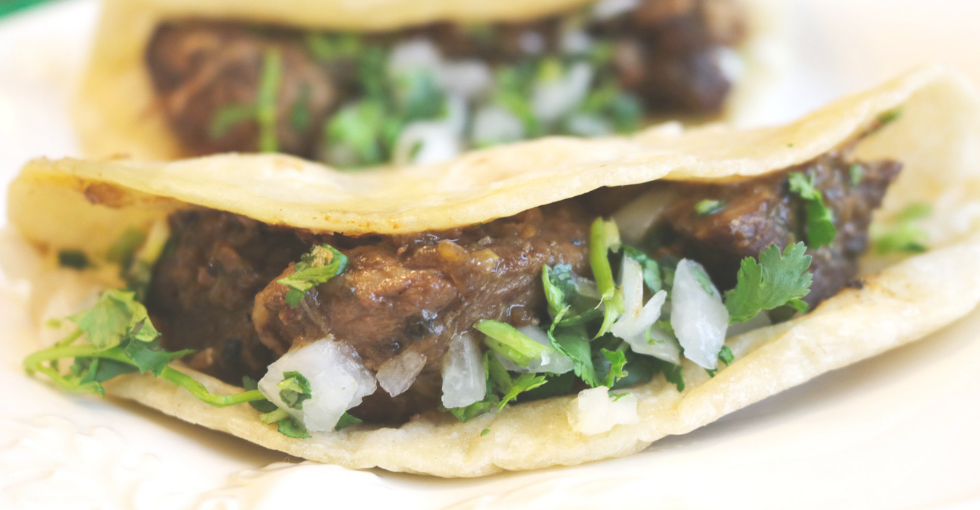 Instant Pot Pulled Pork Verde
I am obsessed with this Instant Pot Salsa Verde Pulled Pork… truly OBSESSED!! LIKE REALLY OBSESSED!
Pulled Pork Love!
I love me some good pulled pork, but when you add in a little heat from some salsa and green chilies it takes it to a whole new level. This pork is cooked in a delicious mixture of salsa, chilies, stock and spices. Once it all cooks down it becomes this amazing concentrated spicy sauce that takes this pork to the next level.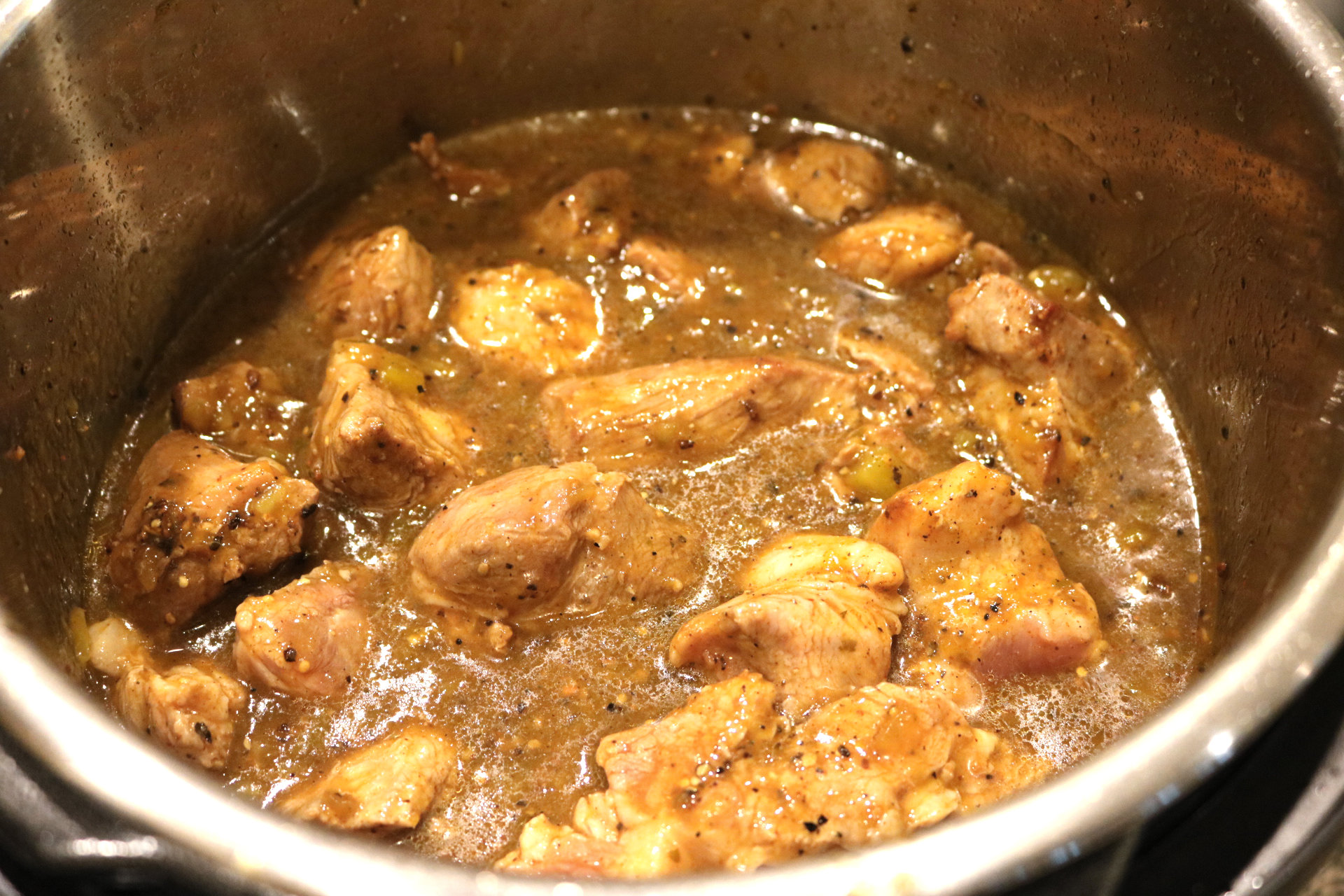 Broil it a bit…
In the idea of a carnita I pulled the pot from the broth and broiled it for just a bit to give it some crispy bits. I do this for 2 reason… one I love the extra flavor the charred bits bring and second it is pretty.
When you cook meat in the instant pot, or slow cooker, sometimes the color can be drab, so putting it under the broiler for a bit helps bring out some color to make it a bit more appealing. I mean we do eat with our eyes first.. right?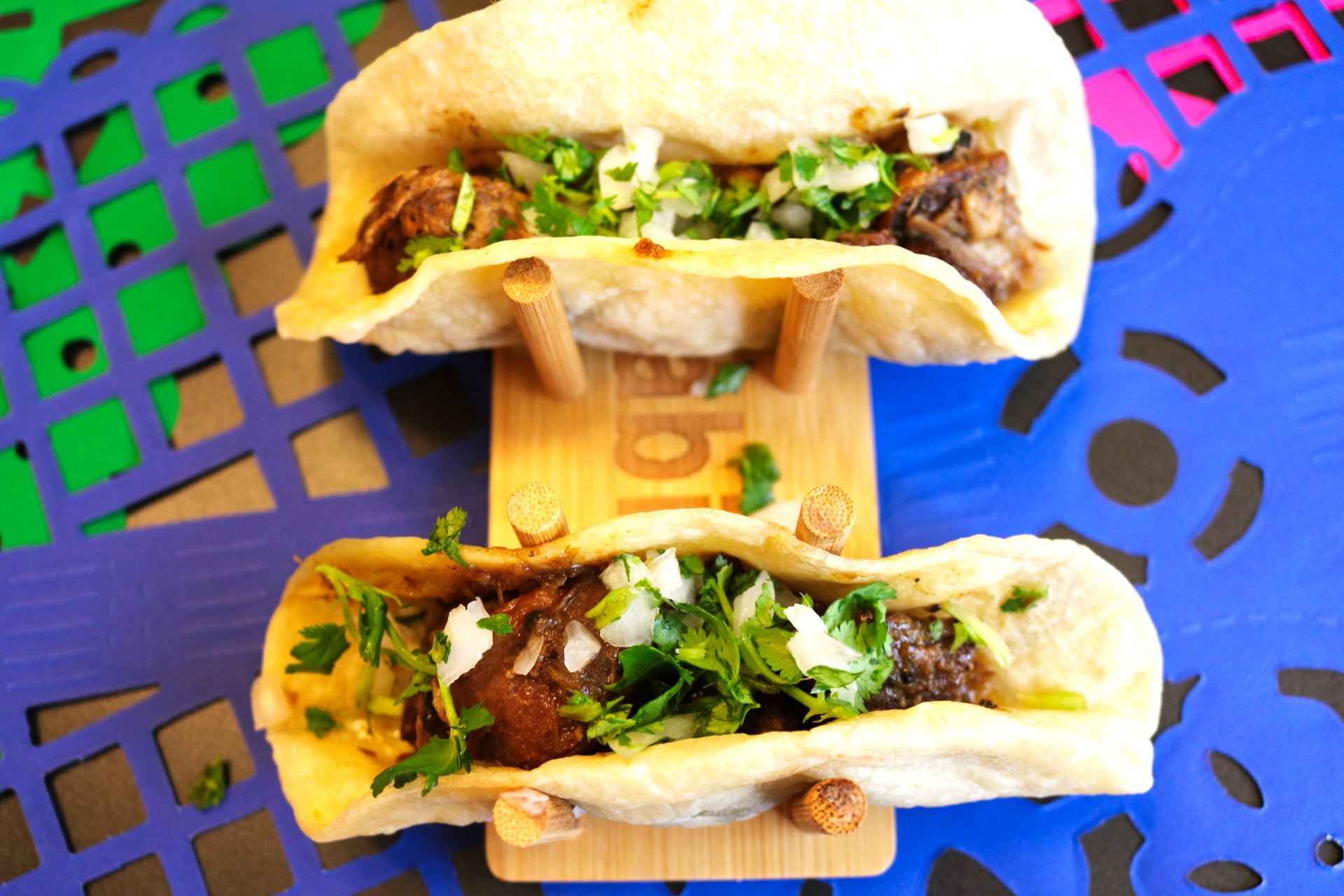 Pulled Pork Taco Time
I made this pork for a super fun Taco Party I did for some friends and family. I loved it because I made it the day before and then reheated it on the stove for a while. It came out amazing!!
For the tacos I built mine very simply like a street taco. Tortilla, meat, fresh cilantro & chopped onion. You could also top with pico, cojita cheese, salsa… anything you want. Make it fun!!
Break out the Instant Pot!
Chelle Chelle
Instant Pot Pulled Pork Verde
Instant Pot Pulled Pork Verde is super tender, loaded with flavor with a little kick making it perfect for tacos or over rice.
20 minPrep Time
1 hr, 30 Cook Time
1 hr, 50 Total Time
Ingredients
7-8 lbs boneless pork shoulder, cut into 3-4 inch chunks
2-3 teaspoons all purpose steak seasoning
2 teaspoons salt
1 teaspoon chili powder
2 tablespoons extra virgin olive oil
1 onion, chopped
2-3 garlic cloves, minced
2
Salsa Verde
(I used this recipe or you can use jarred)
1 can chopped green chilies (I used a small can but you can use a larger one)
1 cup beef stock
For Tacos
Tortillas
Fresh Cilantro
Fresh Onion
Any additional toppings you desire
Directions
Trim any excess fat off of pork
Lay in a single layer on a clean surface
Sprinkle seasoning, salt & chili powder over pork, tossing to coat as needed
Place instant pot on saute mode
Add in olive oil and let heat for a few minutes
Stir in onion and cook for 3-4 minutes, stirring often until onions begin to soften
Add in garlic and cook for an additional 1-2 minutes
Toss pork with onion and garlic and cook for 3-4 minutes without disturbing it, allowing it to brown a bit
Stir and let sit for another 3-4 minutes
Add in 1 1/2 cups salsa, chilies and beef stock, stirring to combine
Turn instant pot off and then put lid on, making sure vent is closed
Turn on pressure cooker on high and set for 75 minutes
Once done let release naturally for 20 minutes before manually releasing
If using right away remove pork and place on a lines sheet pan and broil for 4-5 minutes, watching closely, and then serve
If using later store meat in broth and then reheat with broth and then broil as described above
Serve broth on side for tacos or over rice
ENJOY!
Notes
Leave chilies out if want more mild
7.8.1.2
536
https://sparklesnsprouts.com/2021/05/04/instant-pot-pulled-pork-verde/
All images are the property of Sparkles n Sprouts, to use image please contact the webmaster at michelle@sparklesnsprouts.com
Pin now so you don't lose this AMAZING recipe!
Follow us below so you never miss a thing!!