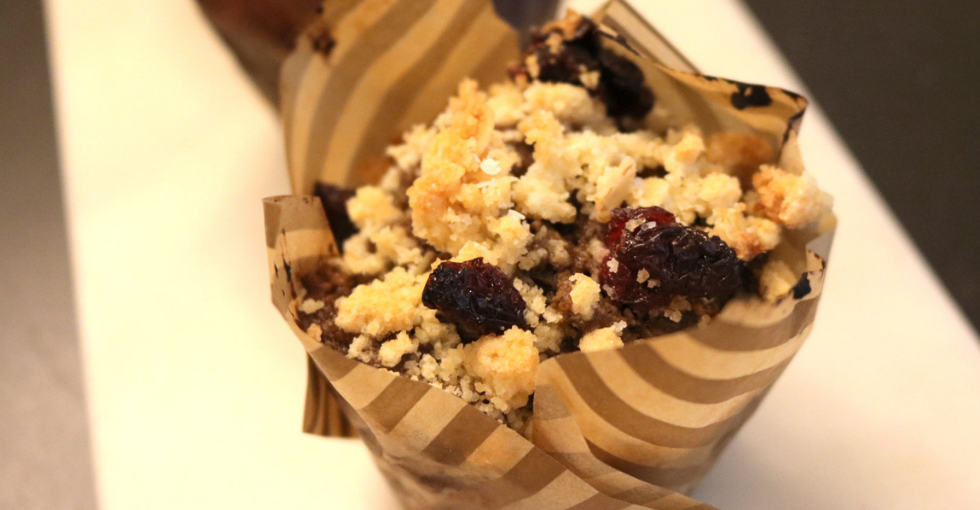 Oatmeal Cranberry Bran Muffins
Oatmeal Cranberry Bran Muffins are my answer to my mom's bran muffins. Growing up mom always had these Bran Muffins in the refrigerator ready to bake, well I have updated them just a bit.
Cranberry + Oatmeal + Bran = Yes!
I love a good muffin for breakfast, or a snack, but I especially love them when there are cranberries, oatmeal and the sweetness of my bran muffins. The cranberries and oats really help cut the sweetness of the muffins while adding in great texture and a bit if tartness.
If cranberries are not your thing you can use dried cherries, or another dried berry if wanted, or leave out the dried fruit. If you use another berry let us know what you think.
Ummm…. the Crumb Topping?
If a muffin has a good crumb topping I am 100% in (unless it is a banana muffin, of course) and the crumblier it is the better. I am not even sure crumblier is a word but you know what I mean.
For this topping I kept it simple with just butter, flour, brown sugar and granulated sugar. The muffins are loaded with flavor so I wanted to topping just to finish each bite off with a buttery crunch.
If you wanted to to add in some pecans or almonds you definately could… it would add even more crunch.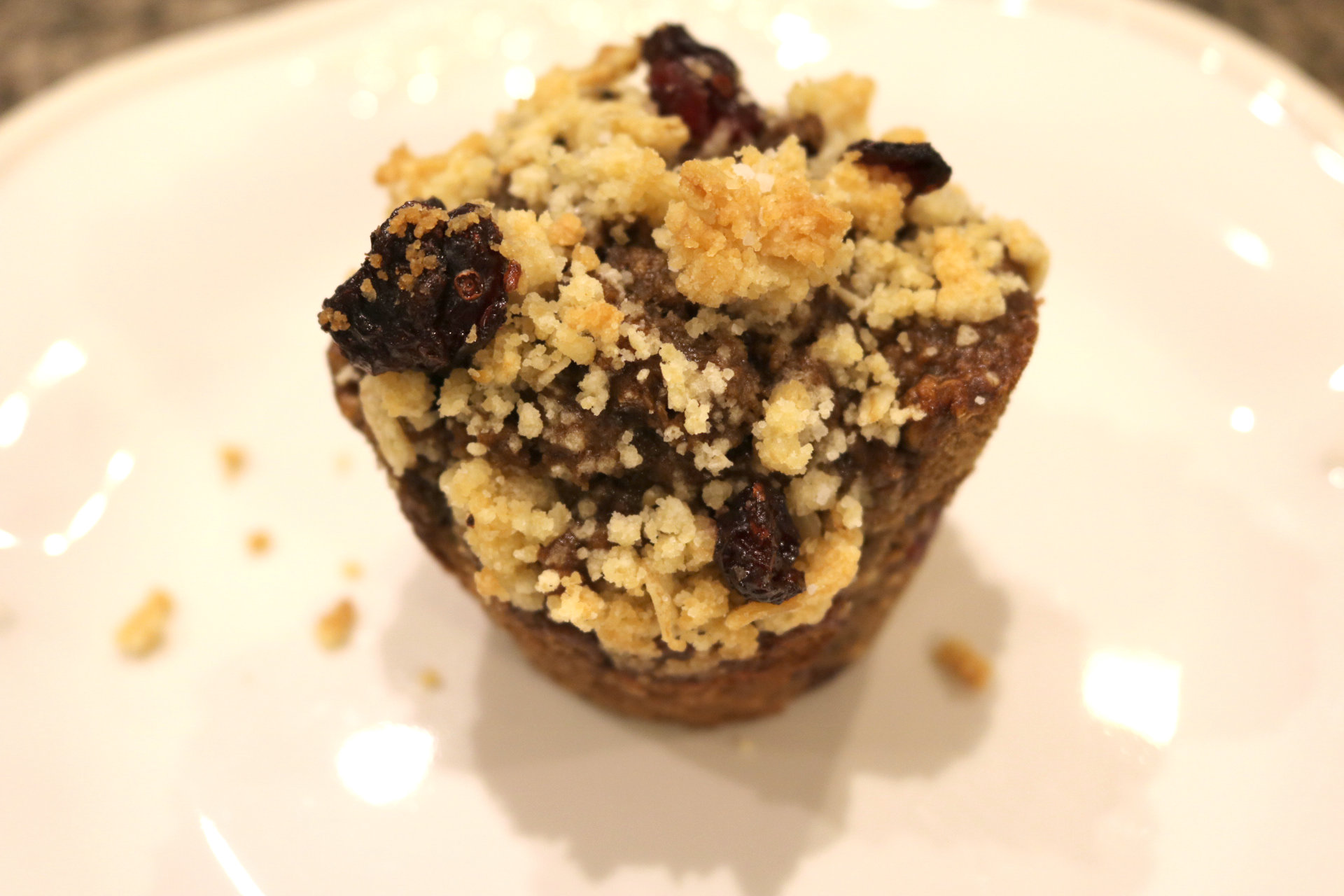 Good for Days!
The batter for these muffins, like these Refrigerator Bran Muffins, will stay good in the fridge for up to 3 weeks. Honestly, I have never had it last long as I seem to bake a new batch each morning, but if you need it to it can.
The batter will be thick, but don't worry it is meant to be. It will bake up super dense, moist and delicious muffins that everyone will LOVE!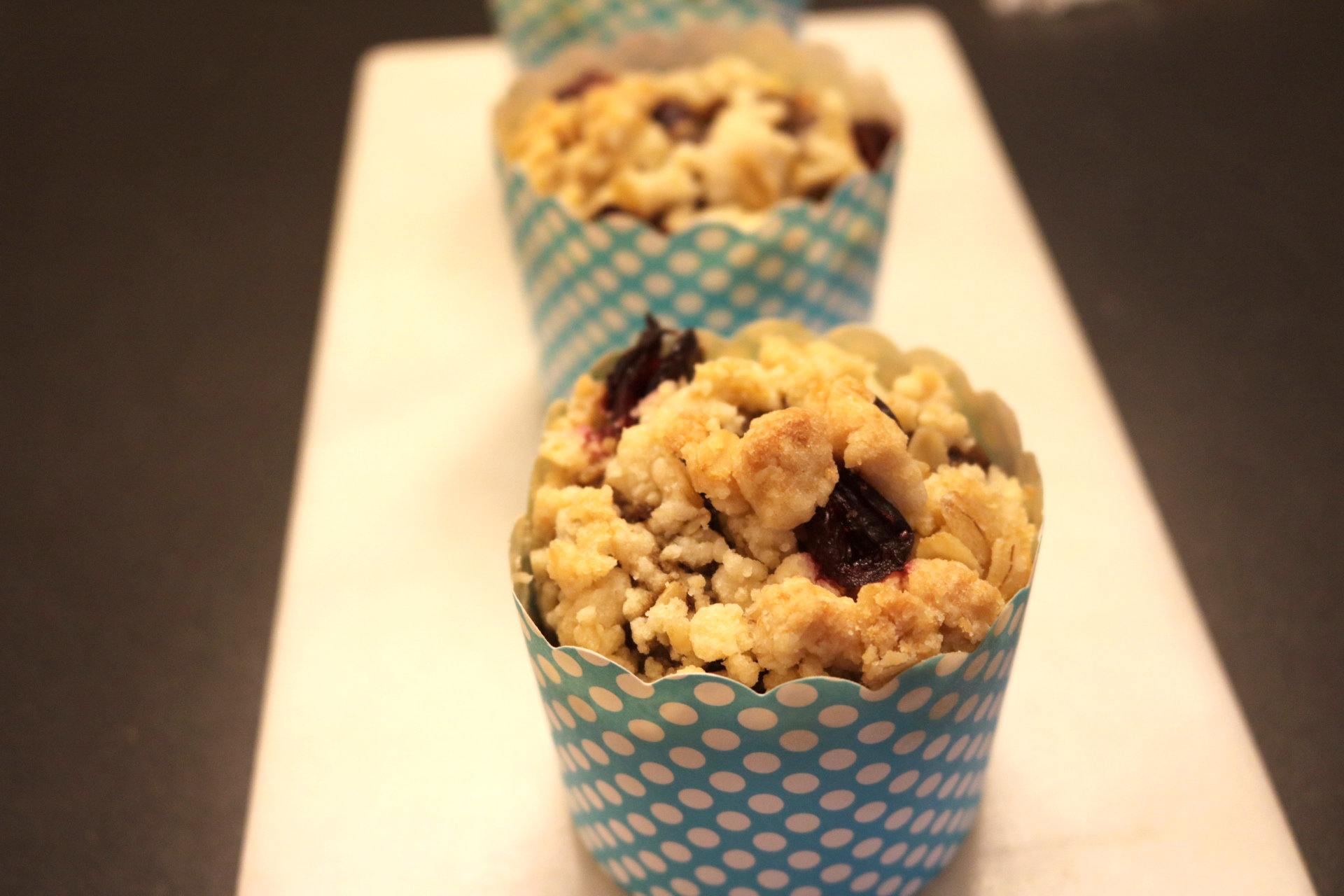 Time for Cranberry Oat Bran Muffins!
Chelle Chelle
48 muffins
Oatmeal Cranberry Bran Muffins
Cranberry Oatmeal Bran Muffins are rich, dense, hearty muffins loaded with everything you want in a muffin and more.
30 minPrep Time
15 minCook Time
3 hrTotal Time
Ingredients
Muffins
4 cups All bran orginial cereal, divided
2 cups boiling water
1/2 cup sugar
1/2 cup brown sugar
1 1/2 cup molasses
1 cup oil
4 large eggs
1 quart low fat buttermilk
4 cups all-purpose flour
2 cups old fashioned oats
5 teaspoons baking soda
1 teaspoon salt
1 cup dried cranberries
Crumb Topping
1 cup butter, slightly melted
3/4 cup flour
1/2 cup granulated sugar
1/2 cup brown sugar
Directions
--- For the Muffin Batter ---
In a medium bowl combine 2 cups bran cereal and boiling water, set aside to cool
In a large bowl combine remaining cereal, sugar, brown sugar, molasses, oil, eggs and buttermilk
In a serape bowl whisk together flour, oats, baking soda, and salt
Add flour mixture to sugar mixture, gently stirring to combine
Fold in bran and water mixture, stirring until just combined, making sure to not over mix
Stir in cranberries
Cover mixture and store in the refrigerator for at least 2 hours before baking
--- Crumb Topping ---
In a bowl combine all topping ingredients until mixture resembles course sand
--When ready to bake--
Preheat oven to 350
Stir batter to combine
Line muffin tin or spray (if not using liners)
Scoop batter into tins filling until 3/4 full
Top with crumb topping, covering muffin completely
Bake for 15-17 minutes
Remove and let cool for 3-4 minutes
Serve & ENJOY!
Batter will stay good in the refrigerator for up to 6 weeks
Topping will stay good in airtight container for 1-2 weeks in fridge
Notes
See post for options to make the muffins perfect for you & your family
7.8.1.2
535
https://sparklesnsprouts.com/2021/04/08/oatmeal-cranberry-bran-muffins/
All images are the property of Sparkles n Sprouts, to use image please contact the webmaster at michelle@sparklesnsprouts.com
Pin this Now!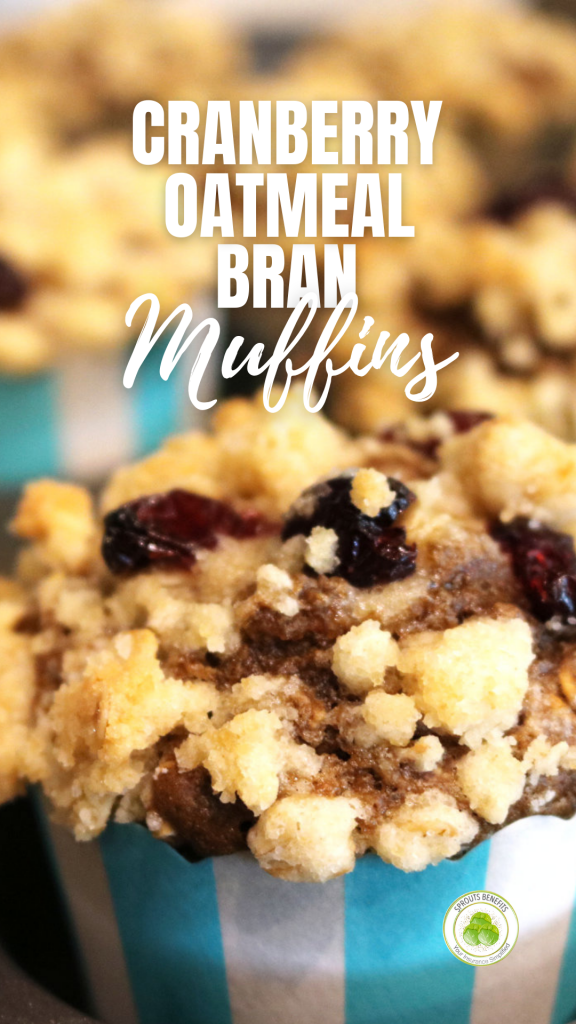 Follow us below so you never miss a thing!