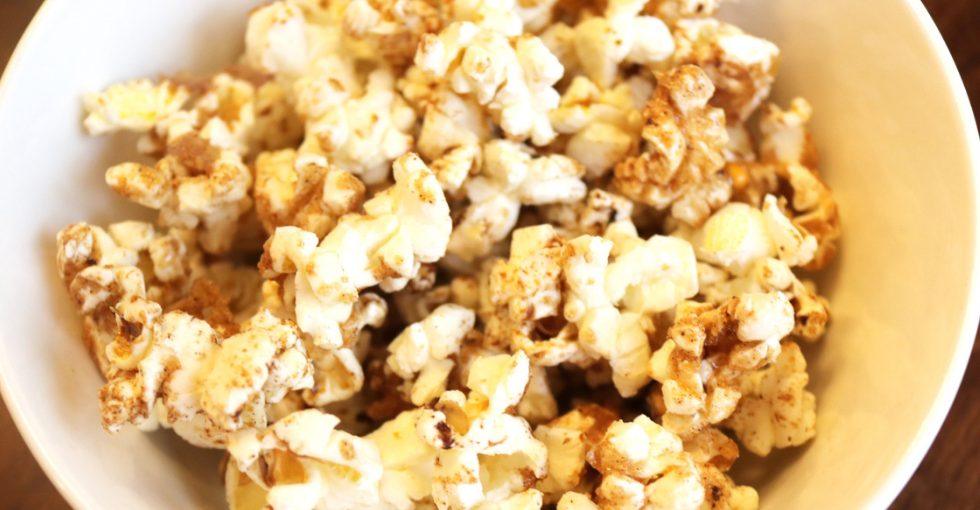 PUMPKIN SPICE POPCORN – A FALL MUST
Are you a popcorn fan? A pumpkin spice fan? A snack fan? If you answered yes to any of these question you have to try this Pumpkin Spice Popcorn!! NOW!!!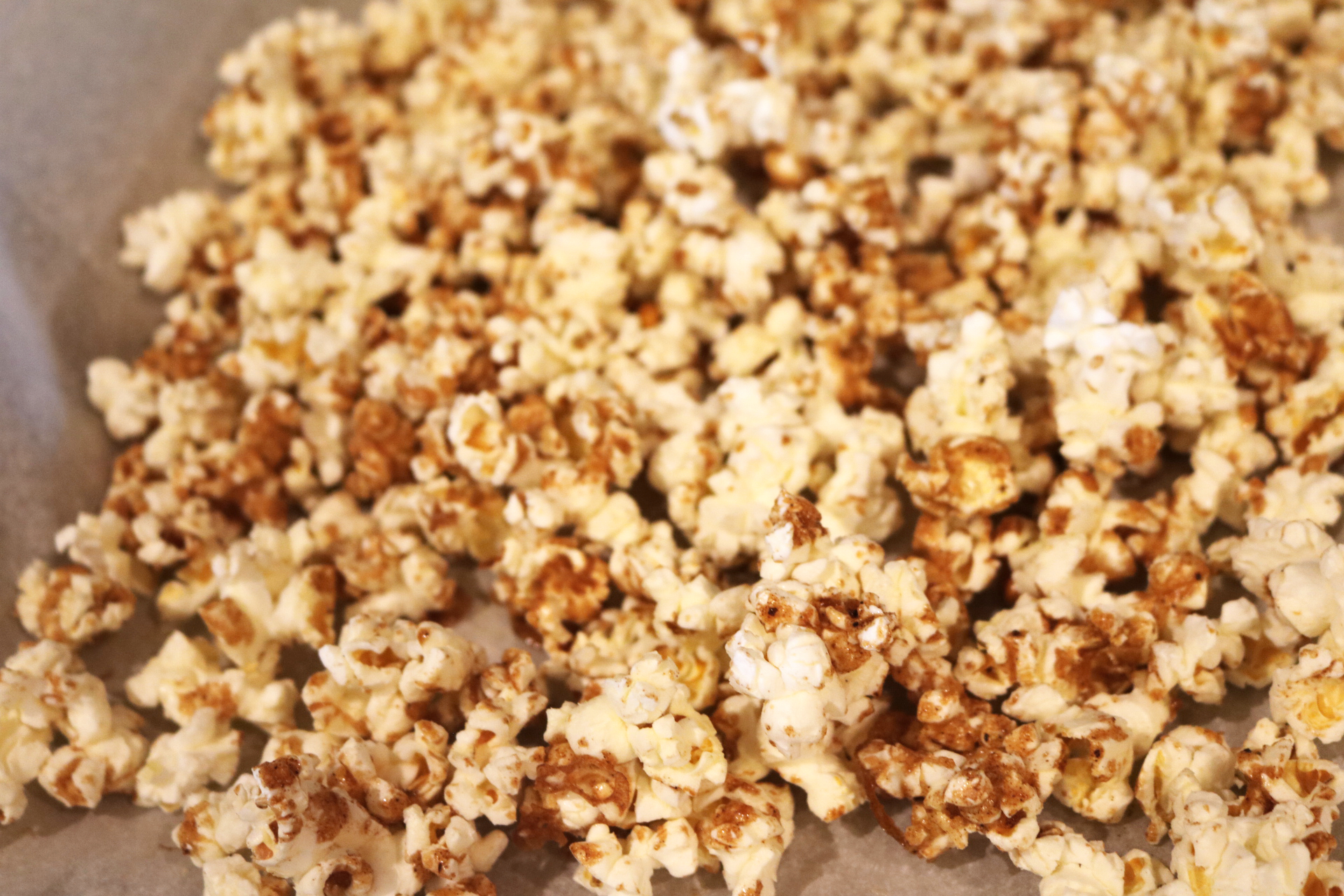 NOT TOO PUMPKIN-Y … I PROMISE
I know that it says pumpkin spice in the title but don't worry it is not too much. There is a just a hint of spice paired with the sweetness of of the brown sugar and the richness of the butter. I am seriously trying to think of other things I use this combo on… so stay tuned.
With the addition of brown sugar it really mellows the pumpkin spice and makes this a perfect little hint of fall in each bite.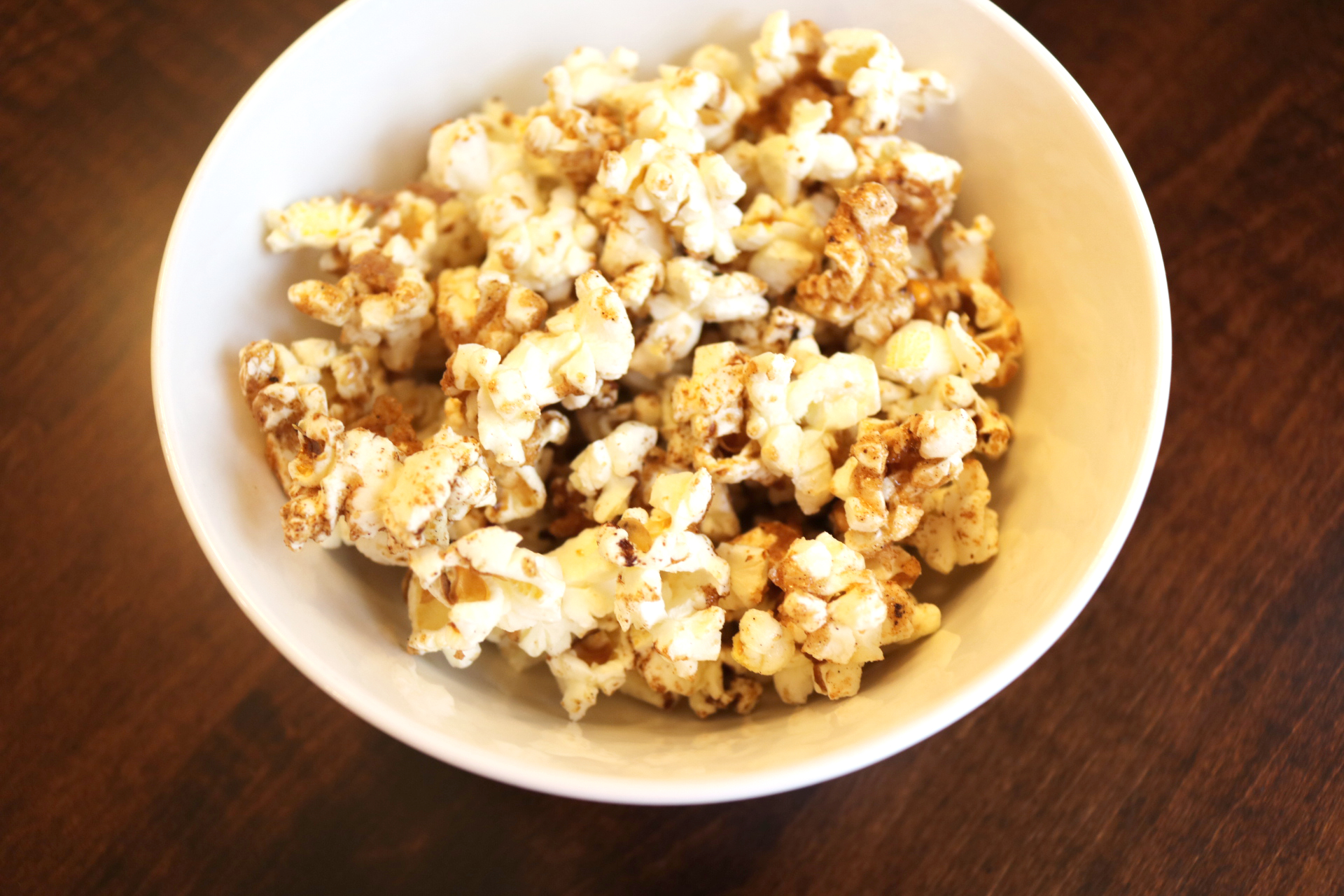 SWEET AND SALTY POPCORN
The combo of the salted popcorn with the brown sugar pumpkin spice butter makes this the perfect sweet and salty combo.
For a quick treat you can just pour the butter mixture over the popcorn and eat right away, but if you can stand putting it into the oven for about 5 minutes it is AMAZING! The little bit of time in the oven gives it an almost caramel corn feel, amping up the brown sugar butter mixture. You could also add in pretzels, before you drizzle the butter for an extra bit of salty yum. For more sweet throw in some M&M's or drizzle melted chocolate over the top after you bake the popcorn. Even better… DO IT ALL!
If you want to give this popcorn away for a fun treat for someone else I highly recommend baking it. It makes the butter adhere to the popcorn and it will keep the popcorn crunchier over time. I made this for Boo Bags and it turned out so cute (see below).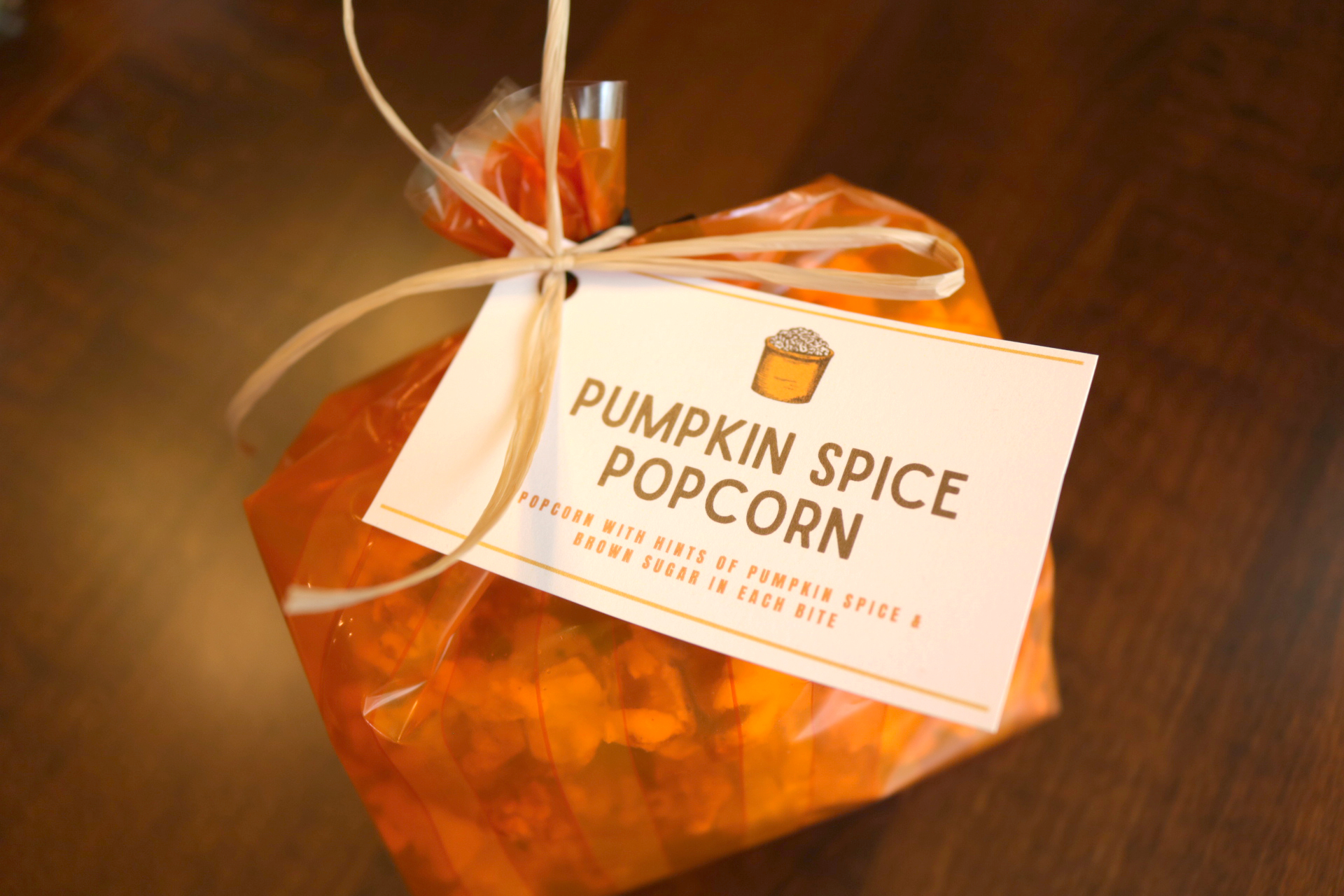 GET TO POPPIN
Chelle Chelle
Pumpkin Spice Popcorn
Popcorn with hints of pumpkin spice and brown sugar in each bite, making this the PERFECT Fall popcorn.
10 minPrep Time
5 minCook Time
20 minTotal Time
Ingredients
8 Cups popped Popcorn (or 1 standard microwave size bag popped)
4 tablespoons butter
4 tablespoons brown sugar
1 teaspoon pumpkin pie spice
1 teaspoon salt (or more as needed)
Directions
Preheat oven o 350
Line a rimmed baking sheet with parchment paper, set aside
Pop popcorn and put in a large bowl
In a small saucepan melt butter, brown sugar, pumpkin pie spice and salt, stirring often until sugar is dissolved into melted butter
Pour butter mixture over popcorn
Immediately toss popcorn to help evenly disperse butter mixture
Place onto prepared sheet pan in an even layer
Bake for 5 minutes
Remove and let cool for a few minutes and then ENJOY!
--If giving as a gift let cool completely and the bag up--
Notes
To amp this up even more you can add in pretzels (in the bowl before baking) and chocolate candy and/or drizzle chocolate over the baked popcorn.
7.8.1.2
519
https://sparklesnsprouts.com/2020/10/18/pumpkin-spice-popcorn-a-fall-must/
All images are the property of Sparkles n Sprouts, to use image please contact the webmaster at michelle@sparklesnsprouts.com
PIN THIS NOW SO YOU DON'T LOSE IT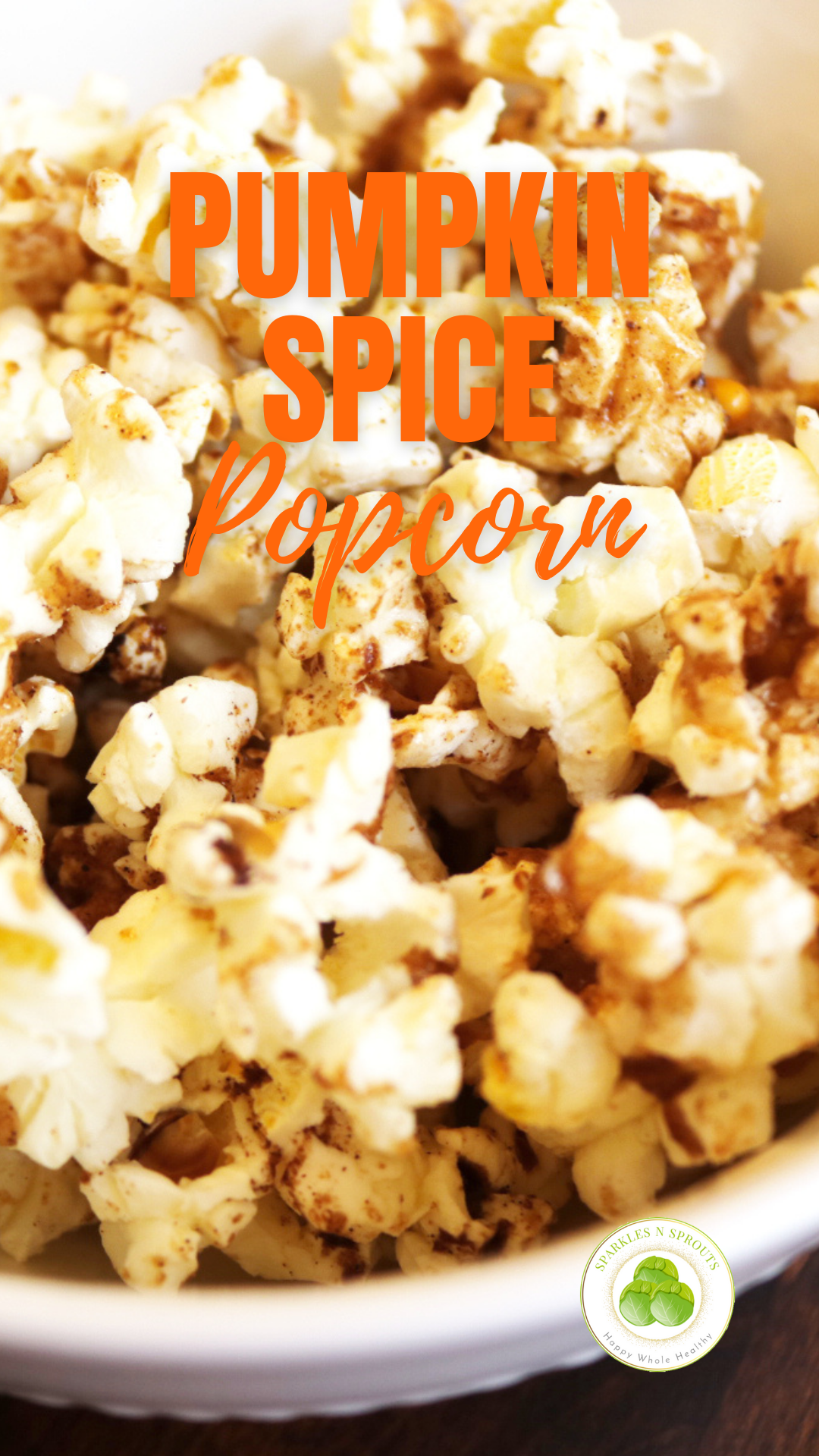 FOLLOW US BELOW SO YOU NEVER MISS A THING!