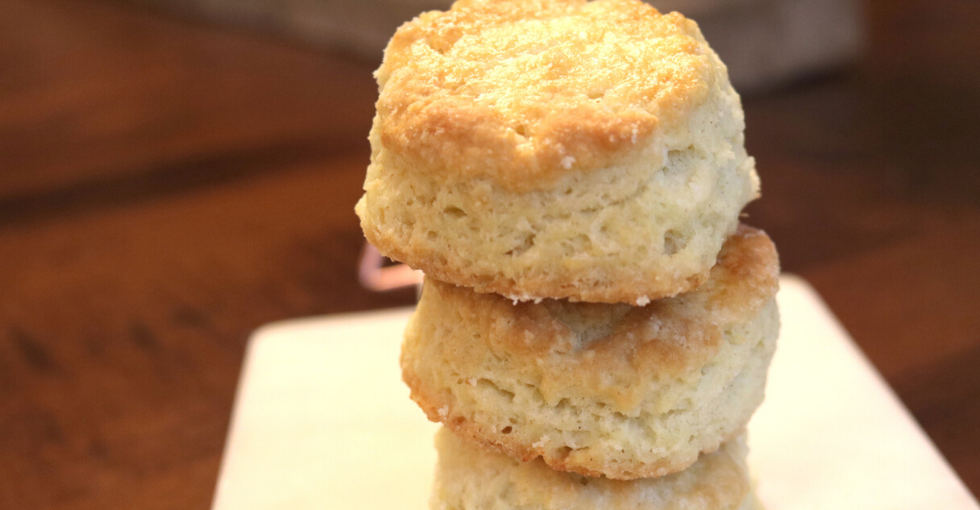 My Go-To Biscuits…Thank you Joanna Gaines
Holy Biscuits…How is everyone doing?  How is your time social distancing and being at home going?  In my house we are good…day by day.  One fo the good things about being home more is I ma baking and cooking more…so I hope you are ready for some new recipes!
It is Biscuit Time!
I don't know about you but I am always down for a good biscuit.  Whether it be in the morning or at dinner biscuits are ALWAYS a good idea.    They are good with gravy, jam, honey or just butter.
I mean can you think of a time when biscuits are not a good idea?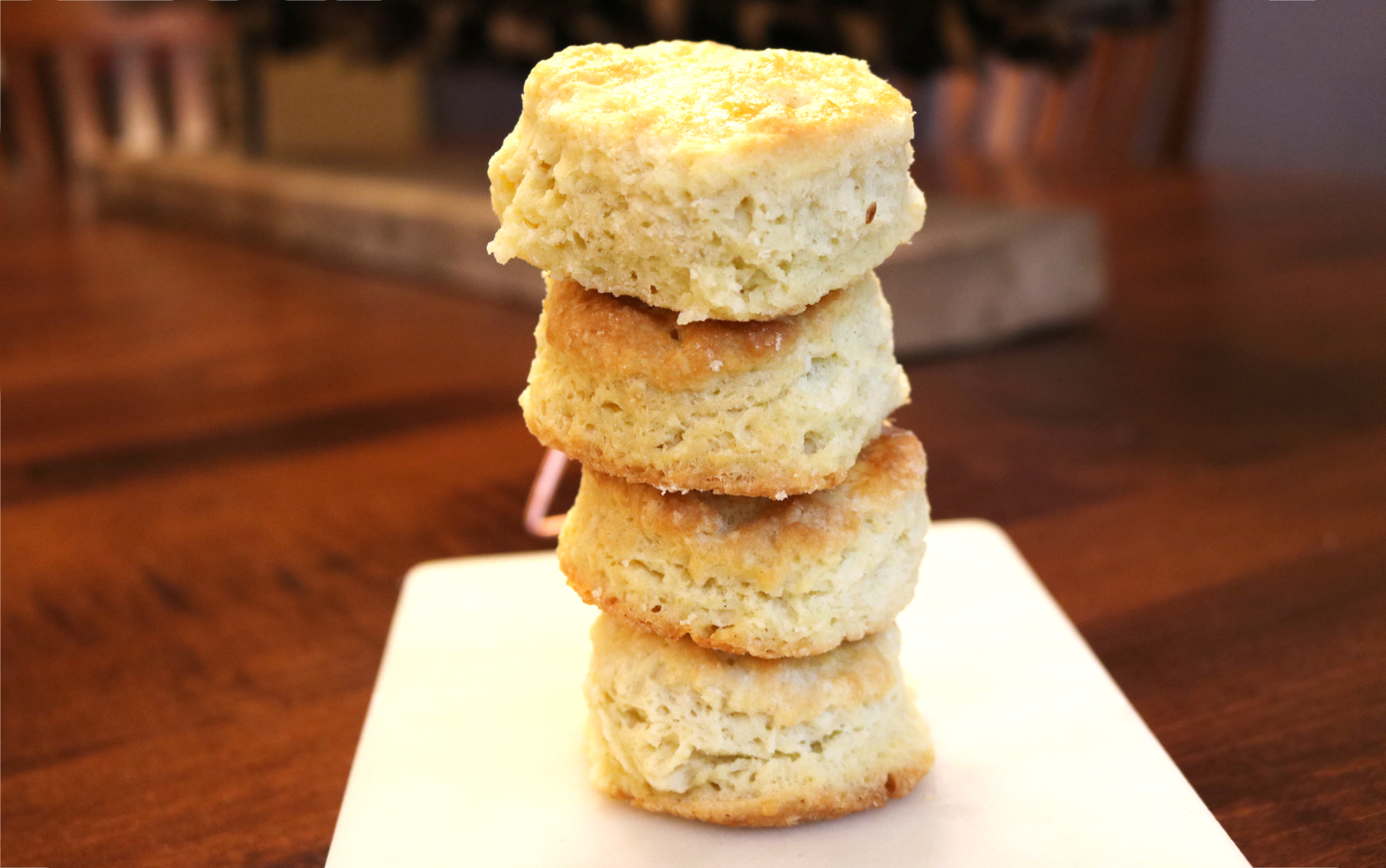 You copied someones biscuits recipe?
YES I DID and I am giving her 100% of the credit.  This recipe is 100% Joanna Gaines recipe from her cookbook.  As you probably know I do not typically use another person's recipe but this one was too good not to use.
For a while I have been looking at biscuit recipes and wanting to find my go to recipe and so I tried this one as an inspiration recipe…well it turned into my FAVORITE biscuit recipe.  Trust me I was shocked, but so glad I tried it!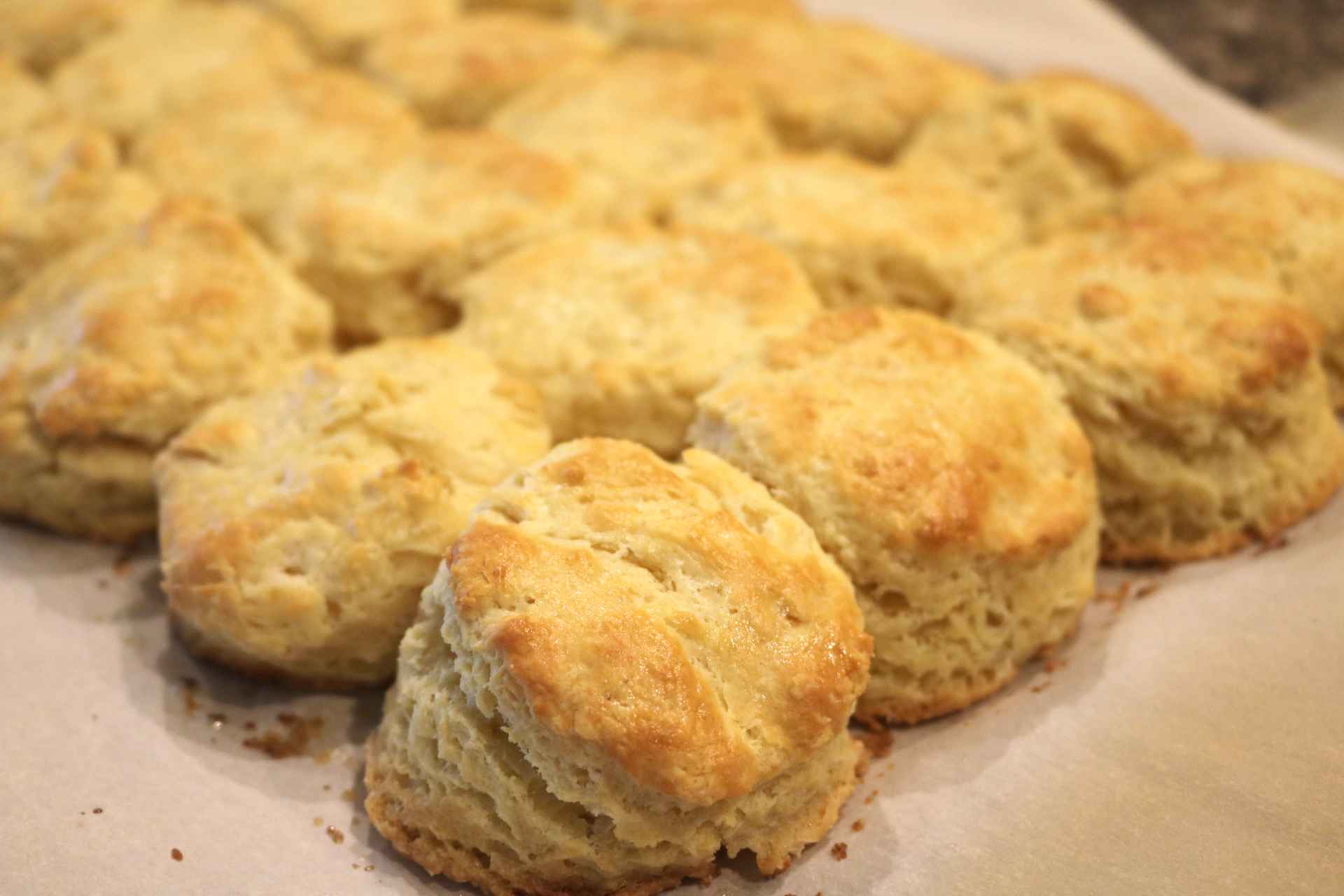 No Rolling Pin Needed
I love making homemade biscuits but honestly I hate rolling out the dough.  I can't tell you why it bothers me so much but I really do hate it.  I realize though that for most biscuits they need to be rolled out so I accepted it and had my rolling pin handy when I started looking at this recipe.
Well much to my surprise no rolling pin is needed.  You just pat the dough out after it has chilled… LOVE IT!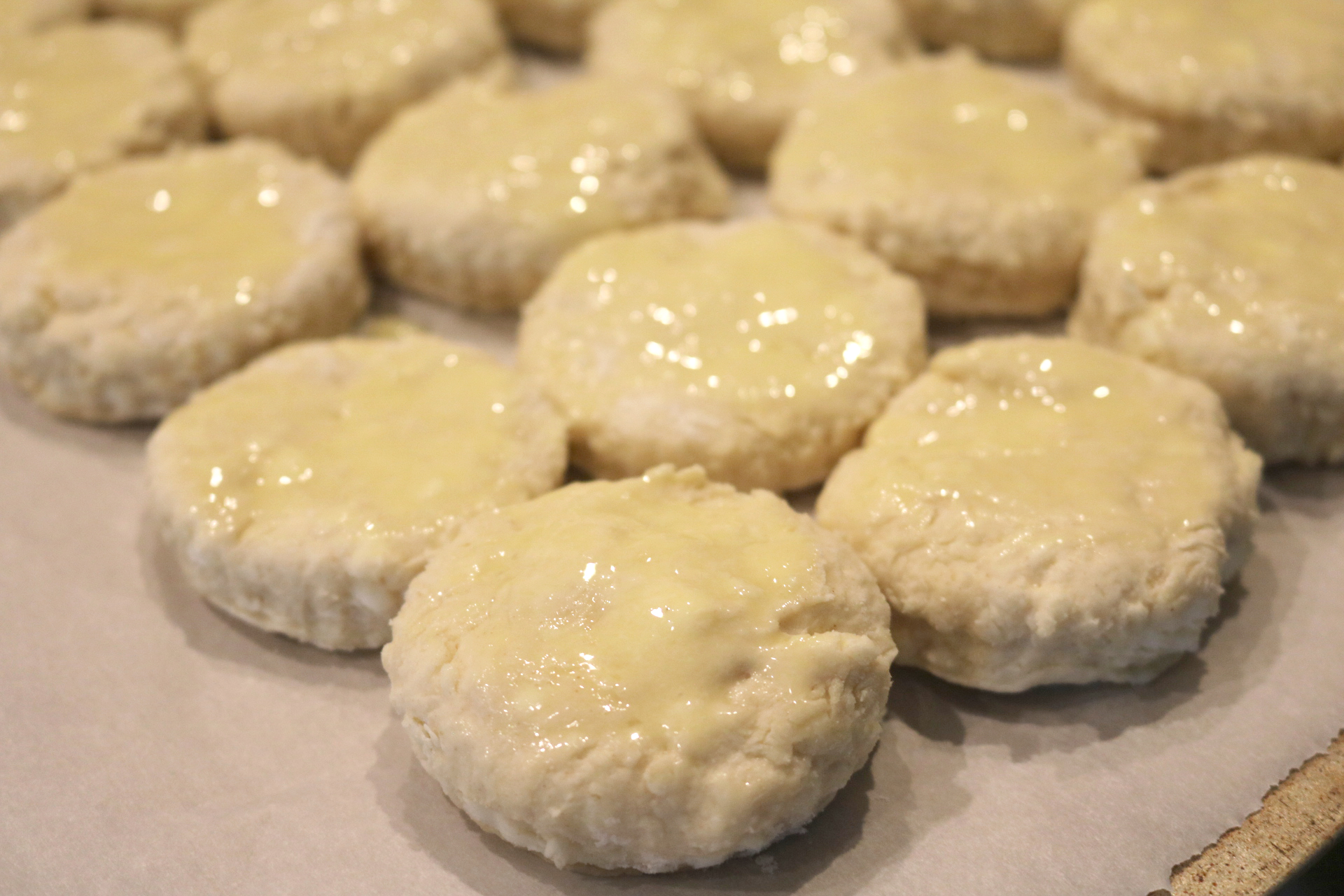 Chilling is a MUST!
Chilling the dough is what makes these biscuits so GOOD.  Chilling allows the butter to harden back up and then when you bake them it helps create super fluffy, but still very satisfying, biscuit.  I also love the little bits of butter you get in each bite… trust me it is so, so GOOD!
I need to make another batch of these ASAP!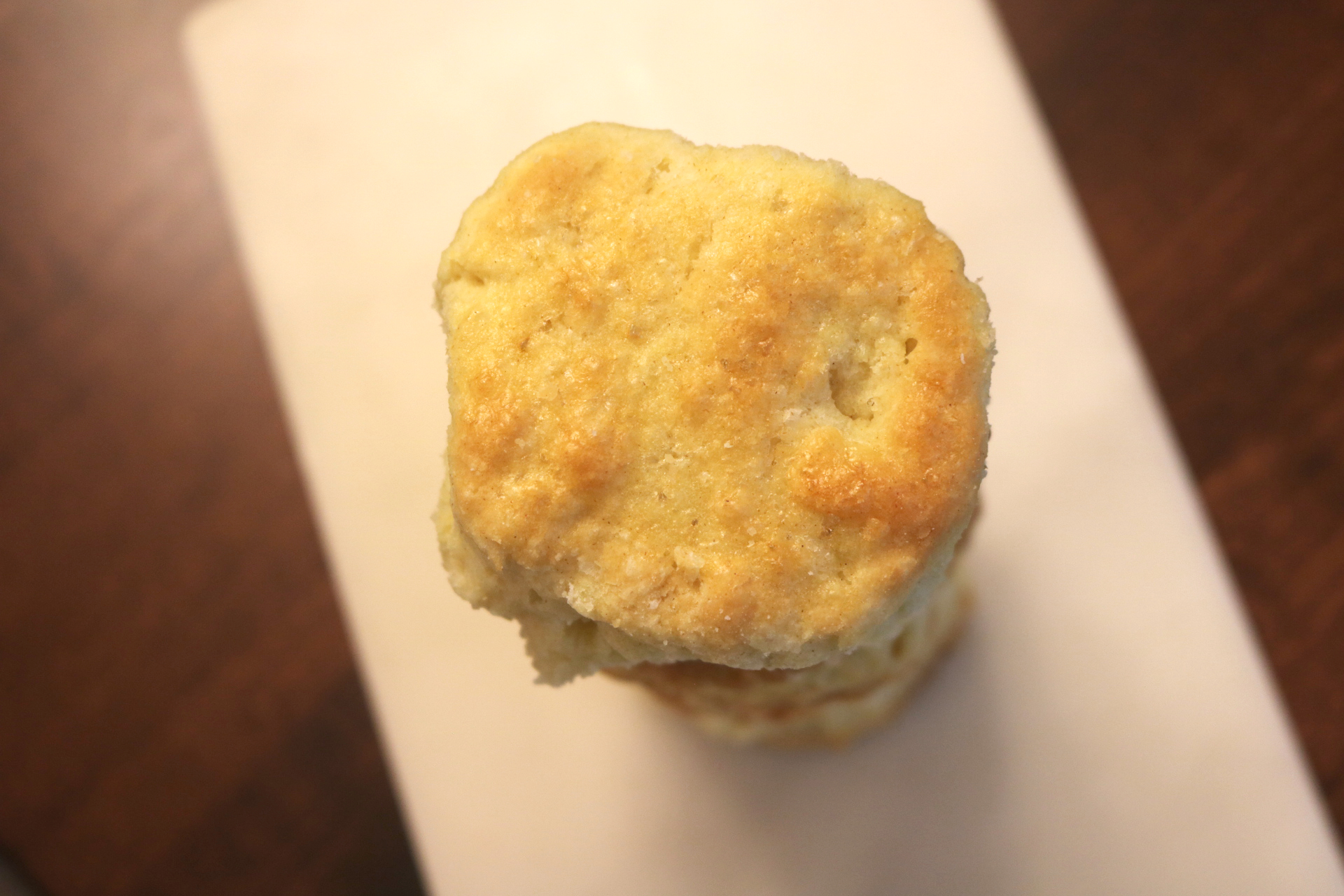 MAKE THESE BISCUITS NOW!
Joanna Gaines & Chelle Chelle
24 biscuits
Magnolia Biscuits
These rich, fluffy and buttery biscuits are my new favorite. I love that you can prepare the dough the night before making the morning so much easier. Trust me these will be your go to recipe, and there is no rolling pin needed... THANK YOU JOANNA!
45 minPrep Time
15 minCook Time
1 hrTotal Time
Ingredients
3 sticks (3/4 pound) cold butter (I grated mine, see instructions)
4 cups self rising flour, plus more for patting dough out
2 tablespoons baking powder
1 teaspoon baking soda
2 eggs, beaten
1 1/2 cups buttermilk
1 egg, 1 tablespoon buttermilk for brushing biscuits
Directions
Place butter sticks into freezer for 10 minutes
Remove from freezer and grate all 3 sticks into a bowl, return to freezer for 10 more minutes
In a large bowl whisk together flour, baking powder and baking soda
Using a pastry cutter, or two forks, cut butter into flour mixture until it resembles peas
Stir in eggs until just combined
Add in buttermilk and stir until dough comes together, it will be very sticky
Cover bowl and refrigerate for at least 30 minutes, up to overnight
**To Bake**
Preheat oven to 400
Line baking sheet with parchment paper, set aside
Scrape dough onto a floured work surface
Using your hands, press dough into round about 14 inches wide and 1/2 inch thick
Using your favorite biscuit cutter cut out biscuits and place onto prepared baking sheet, touching one another
Collect the scraps and pat into a new round to get last few biscuits
In a small dish whisk together egg and buttermilk
Brush onto the biscuits
Bak for 15-20 minutes or until golden brown
Serve and ENJOY with your favorite jam, gravy, honey or just butter
7.8.1.2
513
https://sparklesnsprouts.com/2020/03/22/my-go-to-biscuits-thank-you-joanna-gaines/
All images are the property of Sparkles n Sprouts, to use image please contact the webmaster at michelle@sparklesnsprouts.com
Pin this NOW – YOU NEED THIS RECIPE!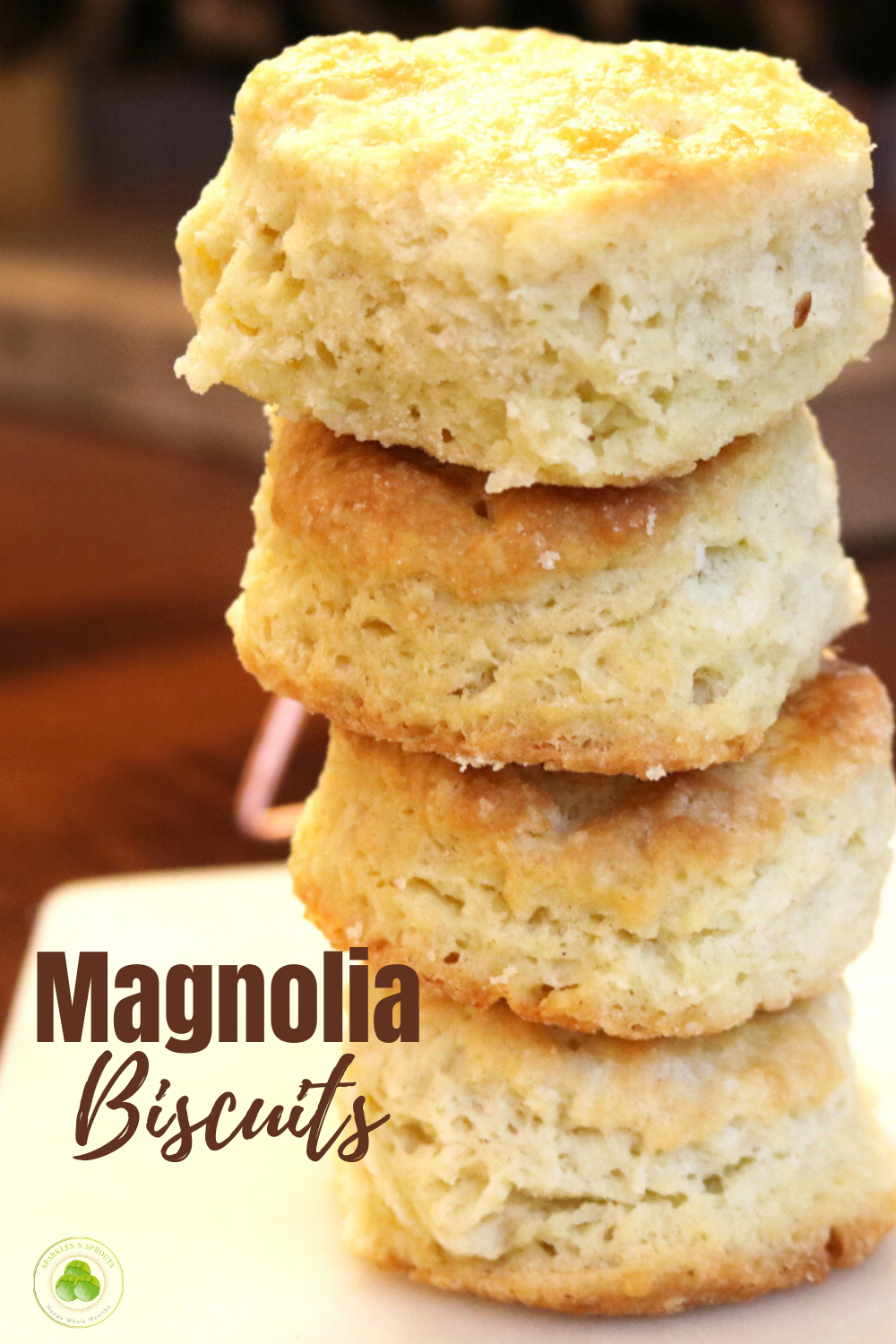 Follow us below and then tag us and show off your creations!