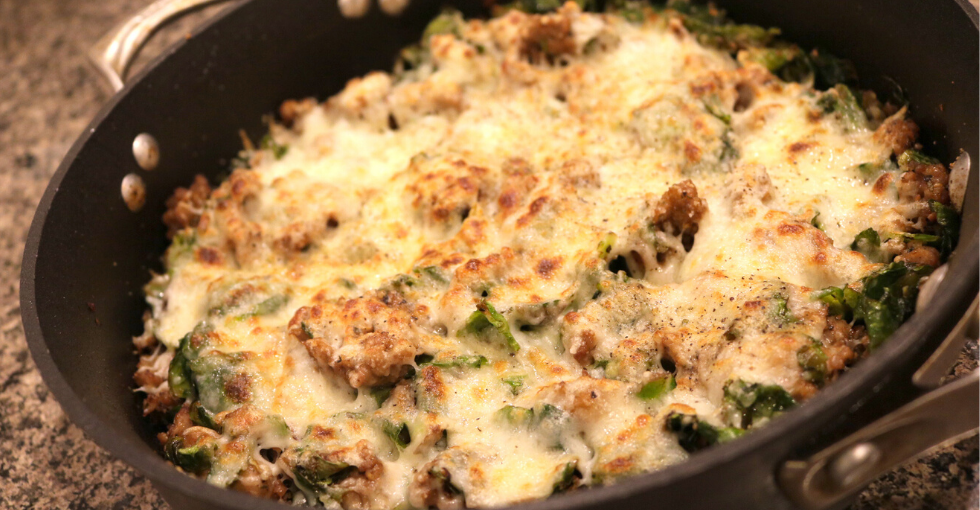 Italian Sausage & Brussels Sprouts Skillet
Italian Sausage & Brussels Sprouts skillet is a must make. I am getting ready to jump back onto the KETO bandwagon and this will be on my food plan for sure.
Skillet Meal in NO Time
One of the best things about this one skillet recipe is how quick it comes together…in 30 minutes you can have dinner on the table. The sausage cooks down and gives you just enough grease to sauté the shaved sprouts in, and it adds a TON of flavor to the dish s well.
I purchase my brussels sprouts already shaved which saves a TON of time, if you cannot find them already shaved then it will take you a bit longer but not too much. If you do not want to shave them you don't have too, just adjust cooking time to make sure the sprouts are cooked through.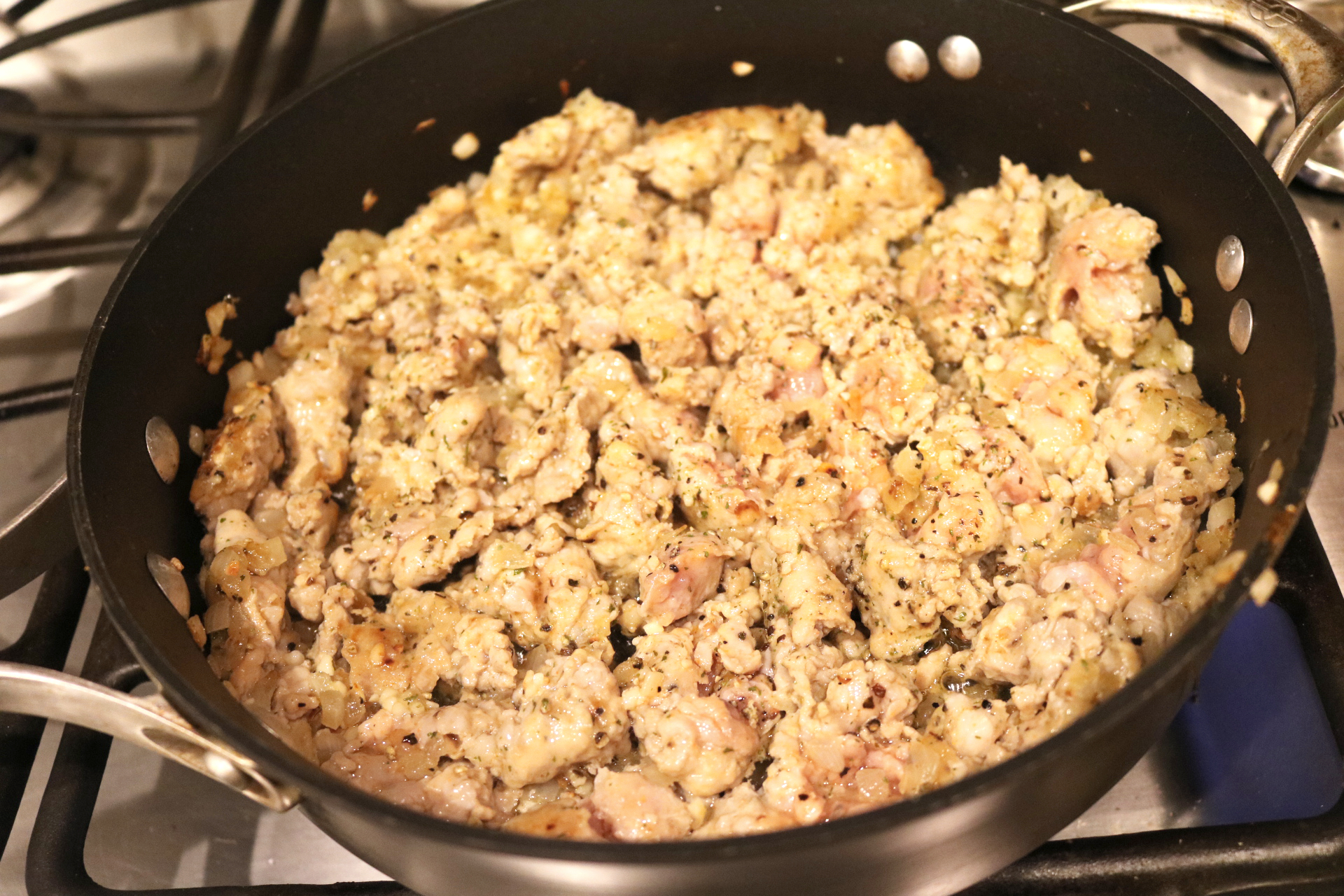 KETO & Non-KETO Friendly!
Like I mentioned before this will be on my menu plan for when I jump back onto the KETO train, but the beauty of this dish is those in your life who are not KETO will still LOVE it. My mom has never been a big fan of brussels sprouts but she LOVES, LOVES, LOVES this dish. She has asked me to make it several times. This is another sprout recipe she is a fan of.
For the sausage I typically use a traditional Italian sausage but you could hot sausages or regular breakfast sausage if you would like. You could even use ground chicken, pork or even bacon in the dish. If you choose a leaner meat you might have to add in some olive oil before you sauté the sprouts.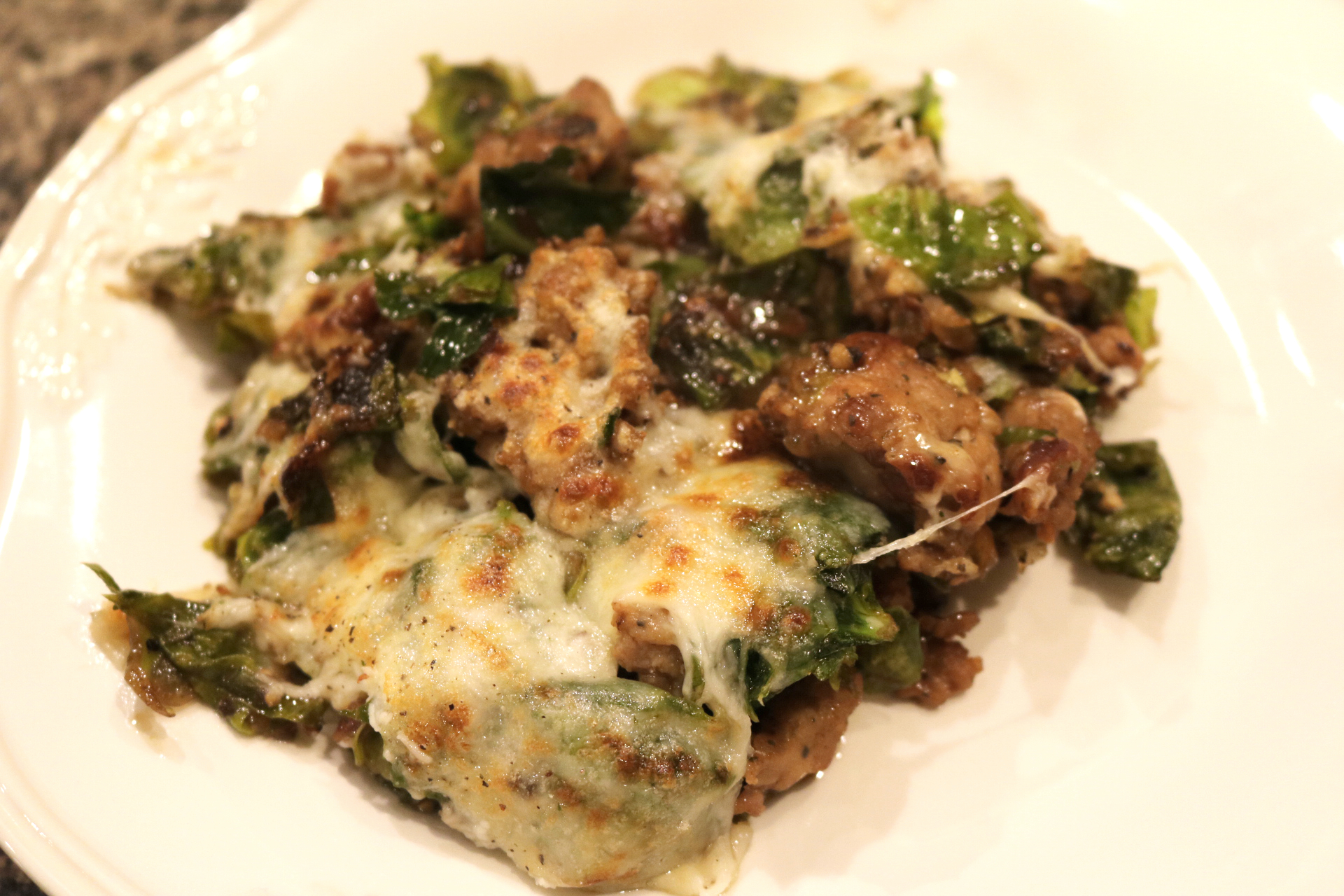 Cheese … Please
The cheese is one of my favorite parts of this dish. I love the extra richness it adds to the sprouts and the sausage. I went with an Italian blend cheese but you use all mozarella or parmesan if you would like.
Honestly any good melting cheese would work.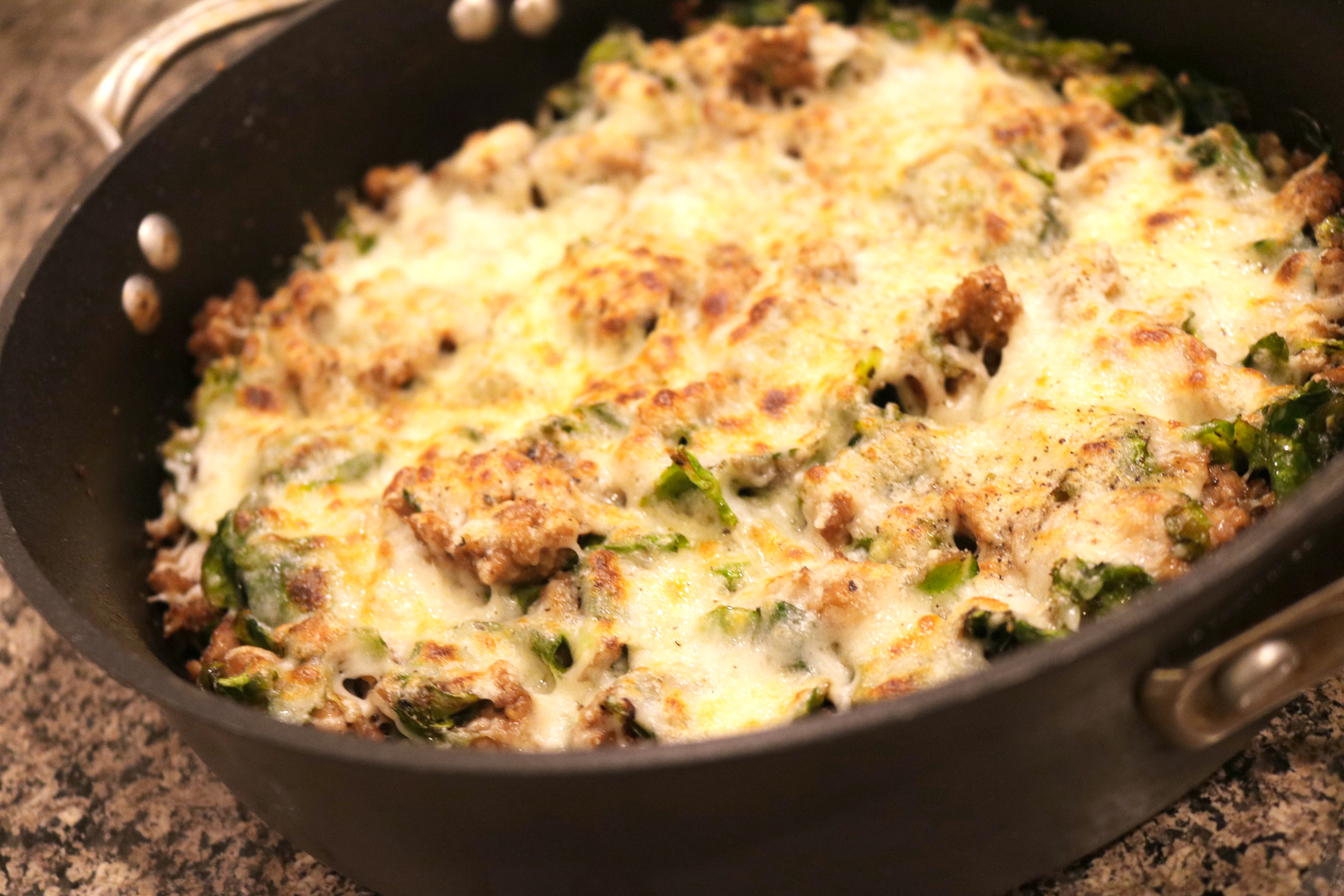 You NEED to make this!
Chelle Chelle
6 servings
Sausage & Brussels Sprouts Skillet (KETO friendly)
A super quick skillet dinner loaded with tons of flavor and with only 7 net carbs!
5 minPrep Time
20 minCook Time
30 minTotal Time
5 based on 3 review(s)
Ingredients
1/2 pound Italian sausage, crumbled
2 oz shaved Brussels Sprouts
1/2 small onion, chopped
2 garlic cloves, minced
1 teaspoon salt
1 teaspoon pepper
2-3 teaspoons Worcestershire sauce
2 ounces cream cheese
1 cup Italian Blend Cheese, shredded (or shredded parmesan)
Directions
Preheat oven to 425
In a medium oven proof skillet over medium cook sausage crumbling as it cooks, until no longer pink
Remove sausage with a slotted spoon to a plate, leaving grease in skillet
Add in brussel sprouts & onion, tossing to combine
Saute until just beginning to get soft
Add in garlic and cook for an additional 1-2 minutes
Stri in salt, pepper, Worcestershire sauce and cream cheese until well combined and cream cheese is melted
Add sausage back in and toss to combine
Top with cheese and place into oven
Bake for 5-7 minutes or until cheese begins to bubble and is lightly browned
Remove and let sit for 5 minutes before serving
ENJOY!
Notes
You can use any sausage you prefer, just adjust carbs as needed
Each serving has 7 net Carbs as based on the Carb Manager App
7.8.1.2
510
https://sparklesnsprouts.com/2020/01/02/italian-sausage-brussels-sprouts-skillet/
All images are the property of Sparkles n Sprouts, to use image please contact the webmaster at michelle@sparklesnsprouts.com
Pin this now so you don't lose it!