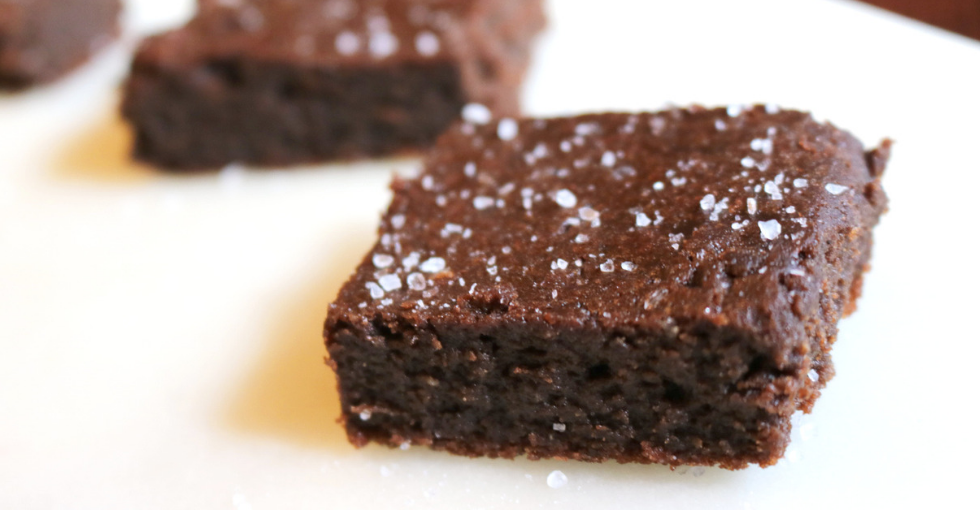 Fudgy Brownies (KETO friendly)
These Fudgy brownies are one my favorites. It has been a while since I started my KETO journey but these are still my GO TO sweet treat!
Only 2 Net Carbs
Not only are these brownies AMAZING they are super low carb as well. Each brownies only has 2 net Carbs! Yes, you read that right… 2 net Carbs per brownie.
Can it get any better?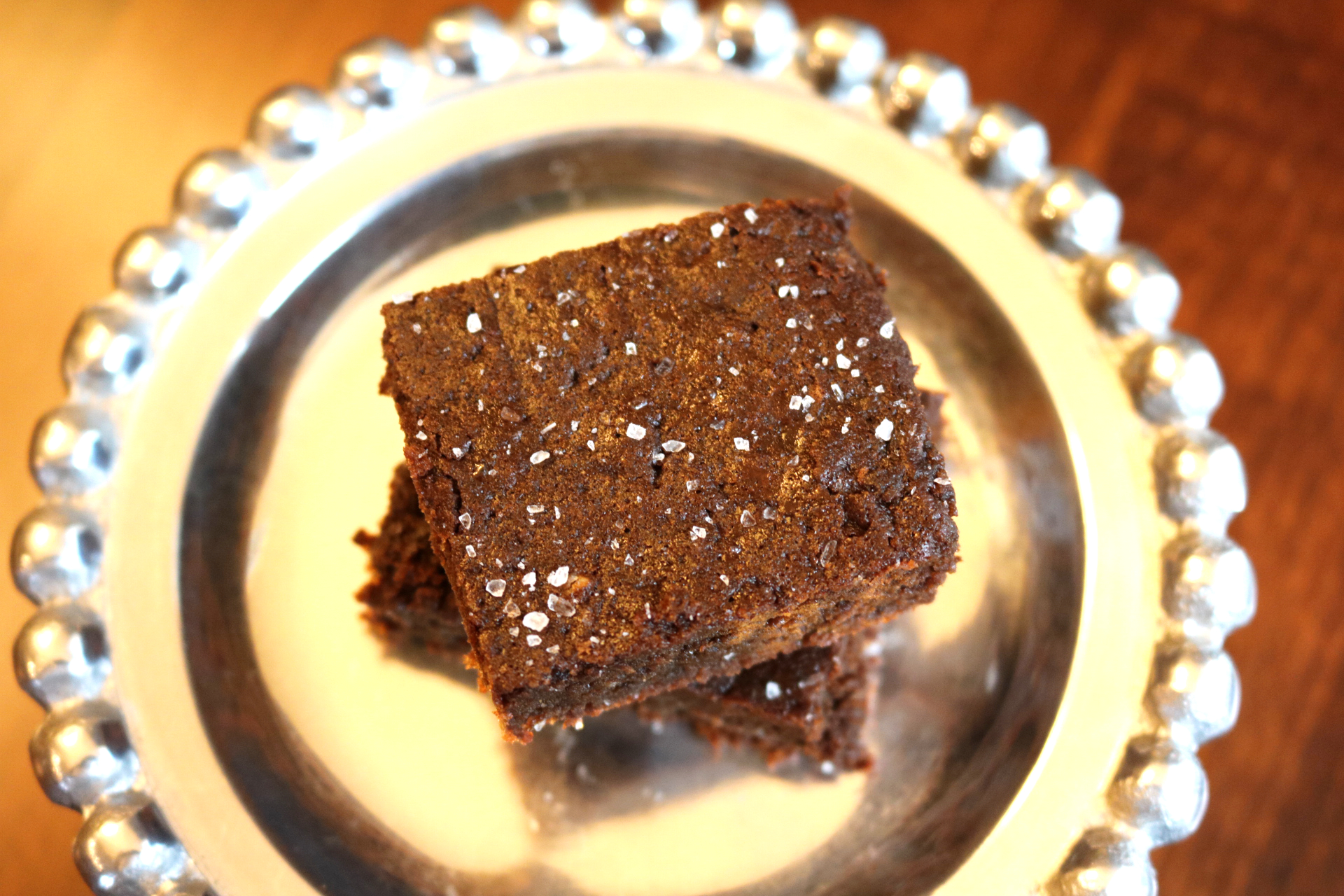 Fudgy deliciousness
For me a good brownie is loaded with chocolate but a GREAT brownie is super fudgy and rich…these brownies my friends are GREAT! The are loaded with tons of chocolate. There is dark chocolate and cocoa powder making these brownies super rich.
I also added in a bit of espresso powder which helps to intensify the chocolaty goodness in each bite. This is totally optional but I highly recommend it.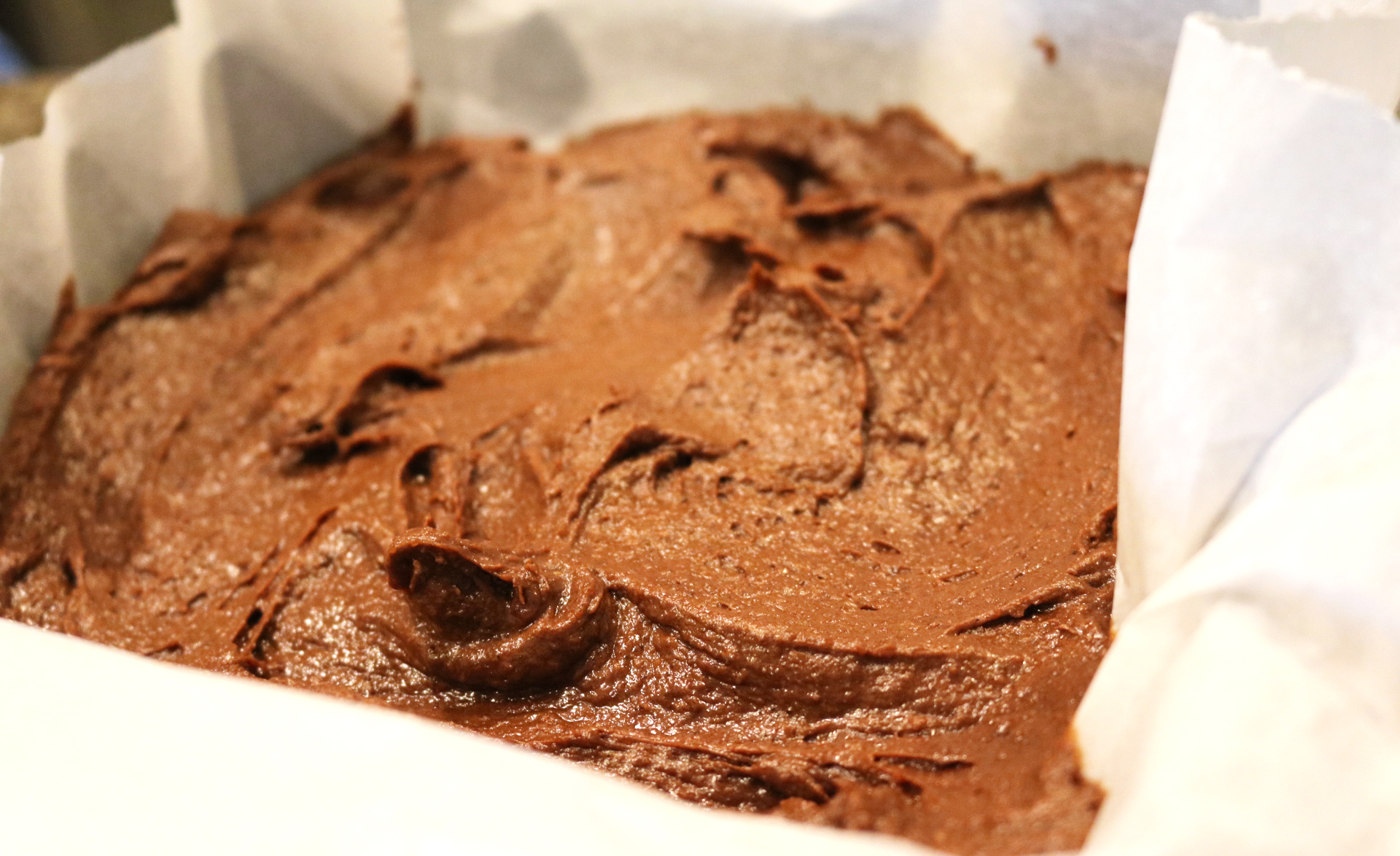 Even the batter looks good
The batter is super thick, so thick you have to spoon it into the pan. I may have tested it a little bit, I mean the spatula needed to be cleaned. OK I may have even licked the bowl I melted the chocolate in…thats normal right?
Yeah it is normal…I know it is.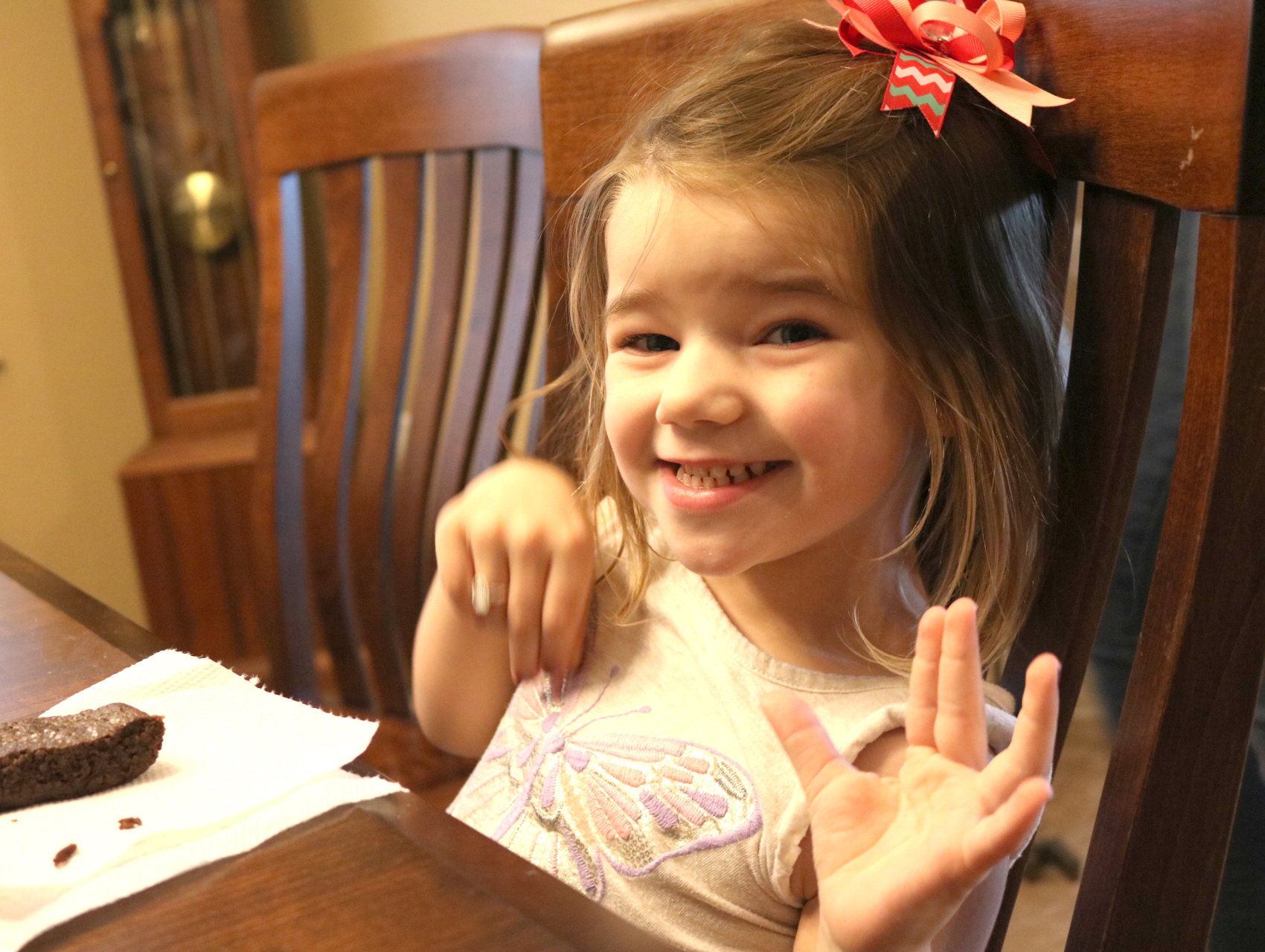 Kid Approved
One of my favorite roles is being an Aunt. I have the best niece and nephew ever. My niece is a chocolate lover like her mom and I so I couldn't wait to try these treats out on her. If she liked them I knew they would be a hit with everyone.
Let's just say she ate 4 of them… yes 4 of them. I barely had enough left for pictures today.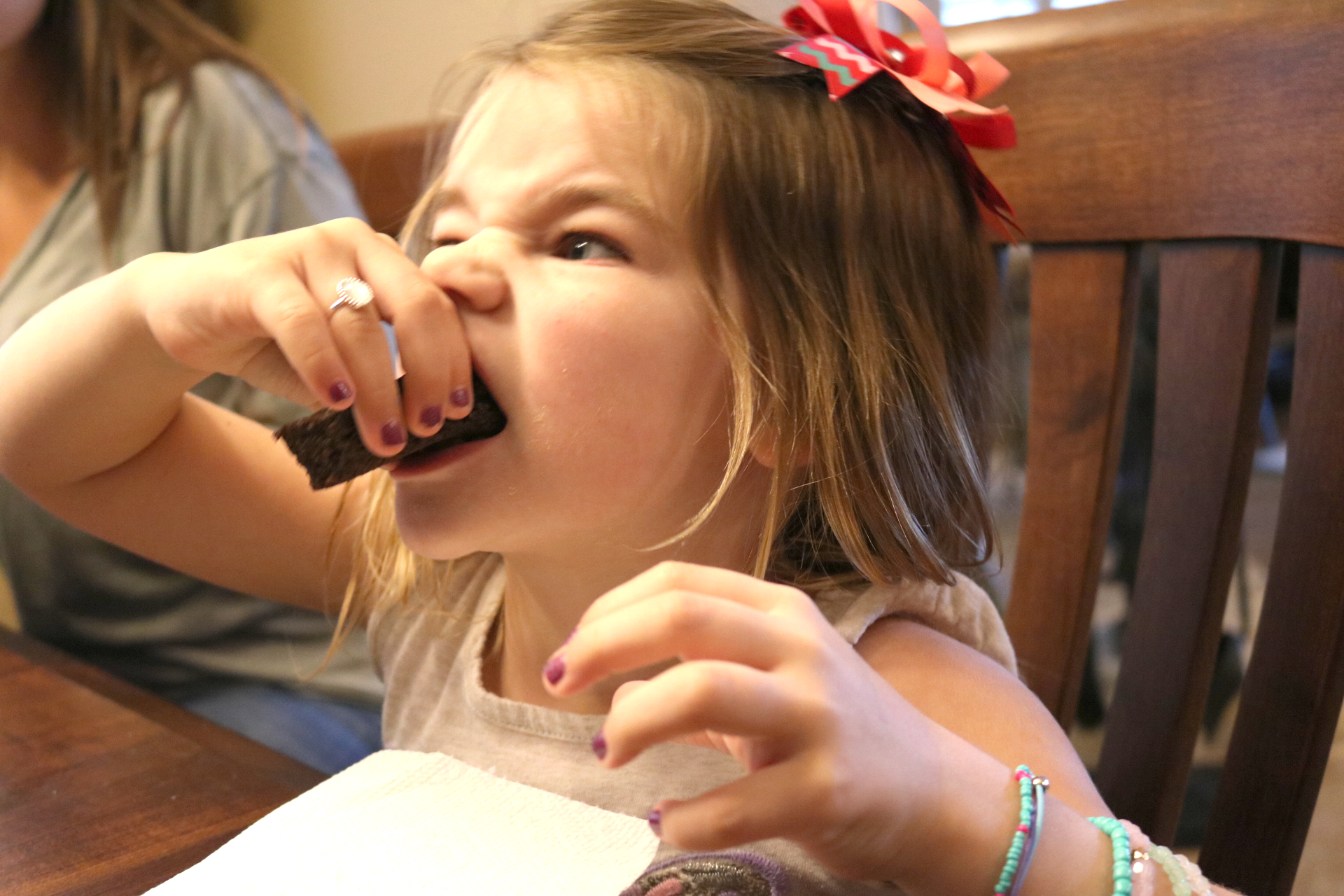 This was the last one… she was very intense about it. Also…how much do you love her nails??
Treat Time
Chelle Chelle
Fudgy Brownies
Rich Fudgy Brownies that are not only Keto friendly but DELICIOUS!
10 minPrep Time
15 minCook Time
40 minTotal Time
Ingredients
12 tablespoons butter
2 oz dark chocolate, 85% or darker
1/2 cup almond flour
3/4 cup sugar substitute of choice (I used granulated swerve)
1/2 cup unsweetened cocoa powder
1 teaspoon espresso powder (optional, but recommended)
1/2 teaspoon baking powder
3 eggs, room temperature
1 teaspoon vanilla extract
Directions
Preheat oven to 350
Line a 8x8 baking pan with parchment paper
In a microwave safe bowl melt butter and chocolate on high, stirring every 30 seconds until just melted, let cool for 5 minutes
In a medium bowl whisk together almond flour, sweetener, cocoa powder, espresso powder (if using) and baking powder
In a small bowl whisk together eggs and vanilla extract
Stir eggs into cooled chocolate mixture
Slowly stir in almond flour mixture until batter is thick
Pour into prepared pan
Bake for 15-20 minutes or until center is just set, making sure to not over bake
Let cool in pan for 5 minutes and then remove and let cool completely before cutting
Serve and ENJOY!
Notes
*Each serving is 2 net carbs, as based on the Carb Manager App
7.8.1.2
461
https://sparklesnsprouts.com/2019/07/30/fudgy-brownies-keto-friendly-2/
All images are the property of Sparkles n Sprouts, to use image please contact the webmaster at michelle@sparklesnsprouts.com
Make sure and PIN this recipe so you don't lose it… trust me you want to make these!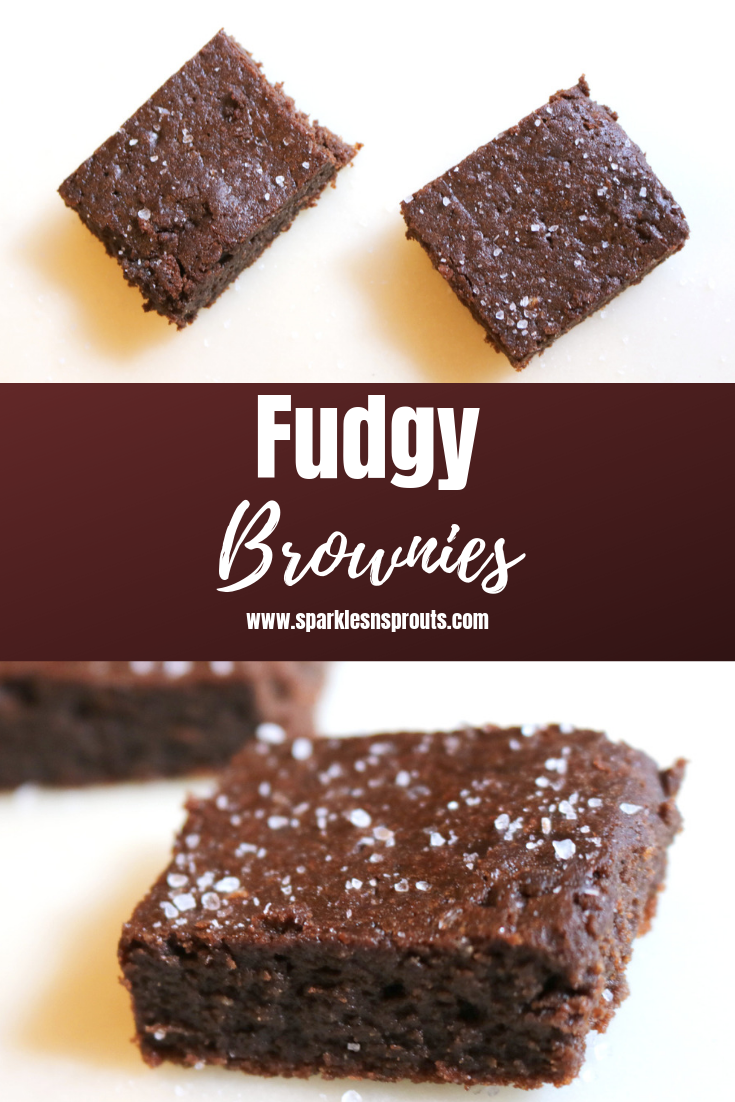 Make sure and follow us below so you don't miss anything.