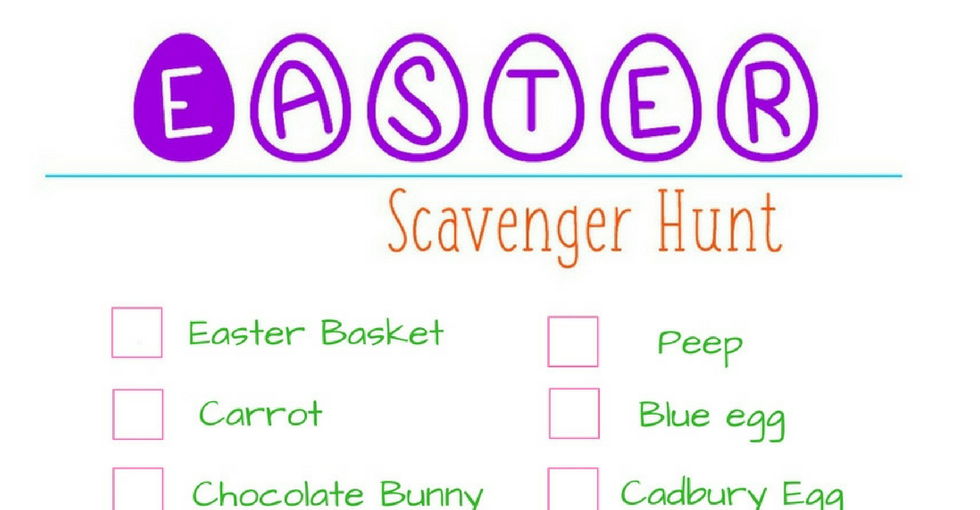 Easter Scavenger Hunt for the Kids and Adults
Easter weekend is always such a fun and special time in my family… especially since my niece and nephew have come along. After the egg hunts and Easter baskets though it can be a little boring for the kiddos…until now. It is Scavenger Hunt time.
Scavenger Hunt Time
To add a little more fun to the Easter celebration let's have a scavenger hunt. Yes, a scavenger hunt. I always loved doing these as a kid, even as an adult, and at Easter it is even better.
There are jelly beans, chocolate and bunnies involved…can it get any more fun??



To print your FREE copy click HERE
For kids of all ages
This hunt is fun for kids (or adults) of all ages. It is definately something the whole family could have some fun with…either before or after the food.
Speaking of food make sure you check out my Easter Menu…there is something for everyone I promise.
To print out your own FREE copy click HERE
Hope this Easter is one to remember!!