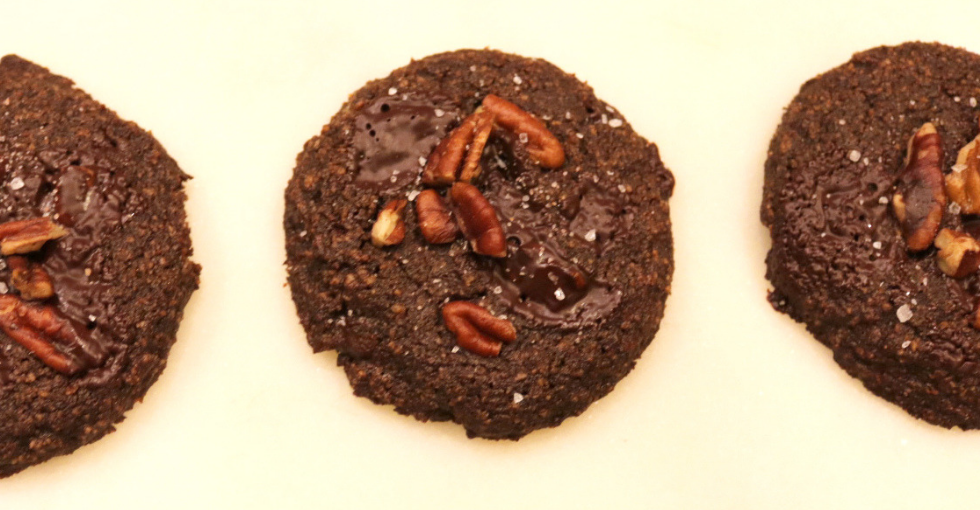 KETO Double Chocolate Cookies
I have a few weaknesses in my world. I find it hard to pass up a good glass of rose on a warm summer day, I find it very hard to say no to fishing and I find it near impossible to say no to chocolate. Since starting my KETO lifestyle I have had to become very creative with my chocolate cravings, and these cookies are a staple for me.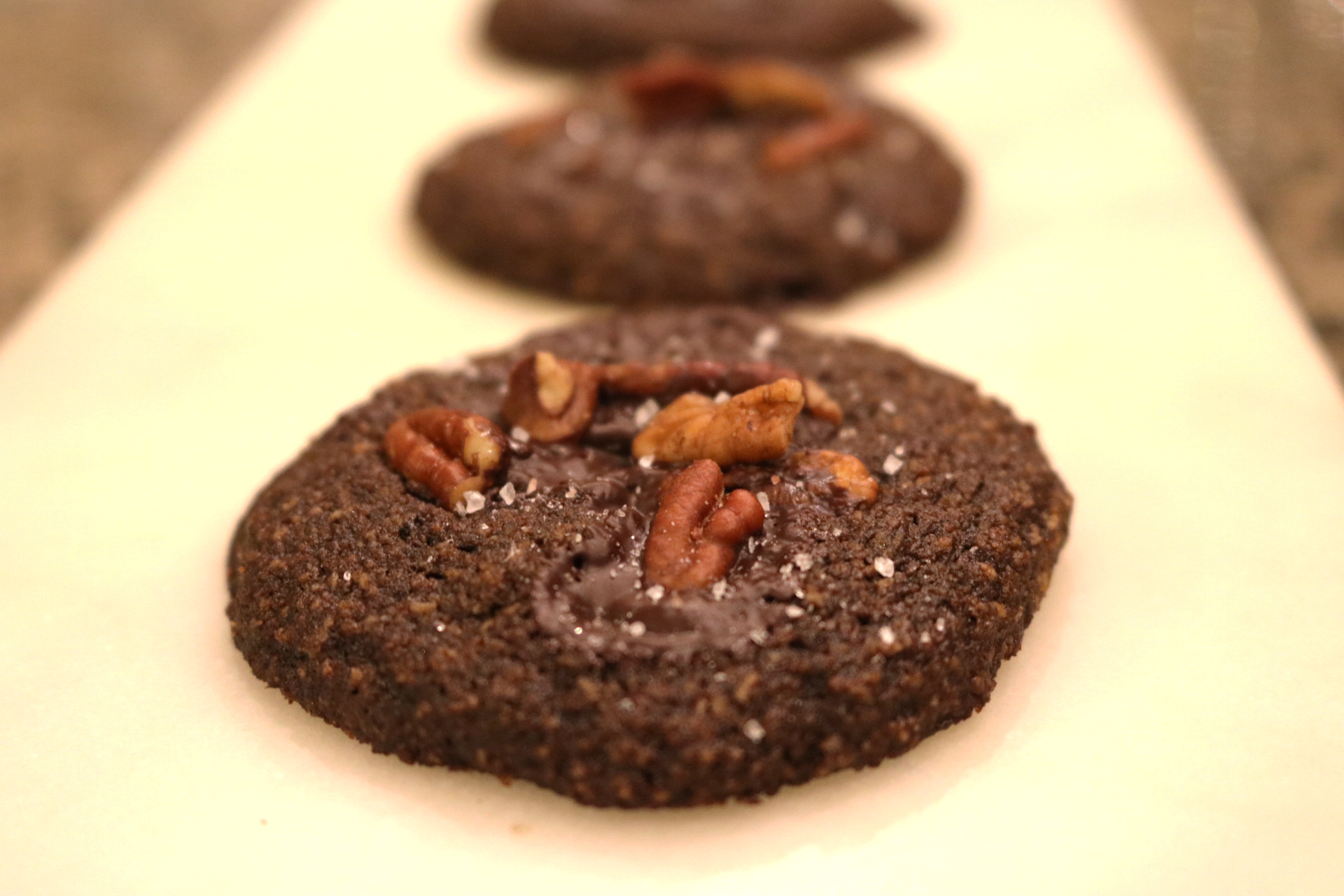 Chocolate, please
These cookies are loaded with chocolate yumminess. They have cocoa powder and dark chocolate, lots of dark chocolate. For 20 cookies you use 3 oz of dark chocolate… in other words that is a WHOLE chocolate bar.
I love dark chocolate, actually the darker the better so I went with a 92% dark chocolate. Just remember that the carb count can change with a less intense dark chocolate.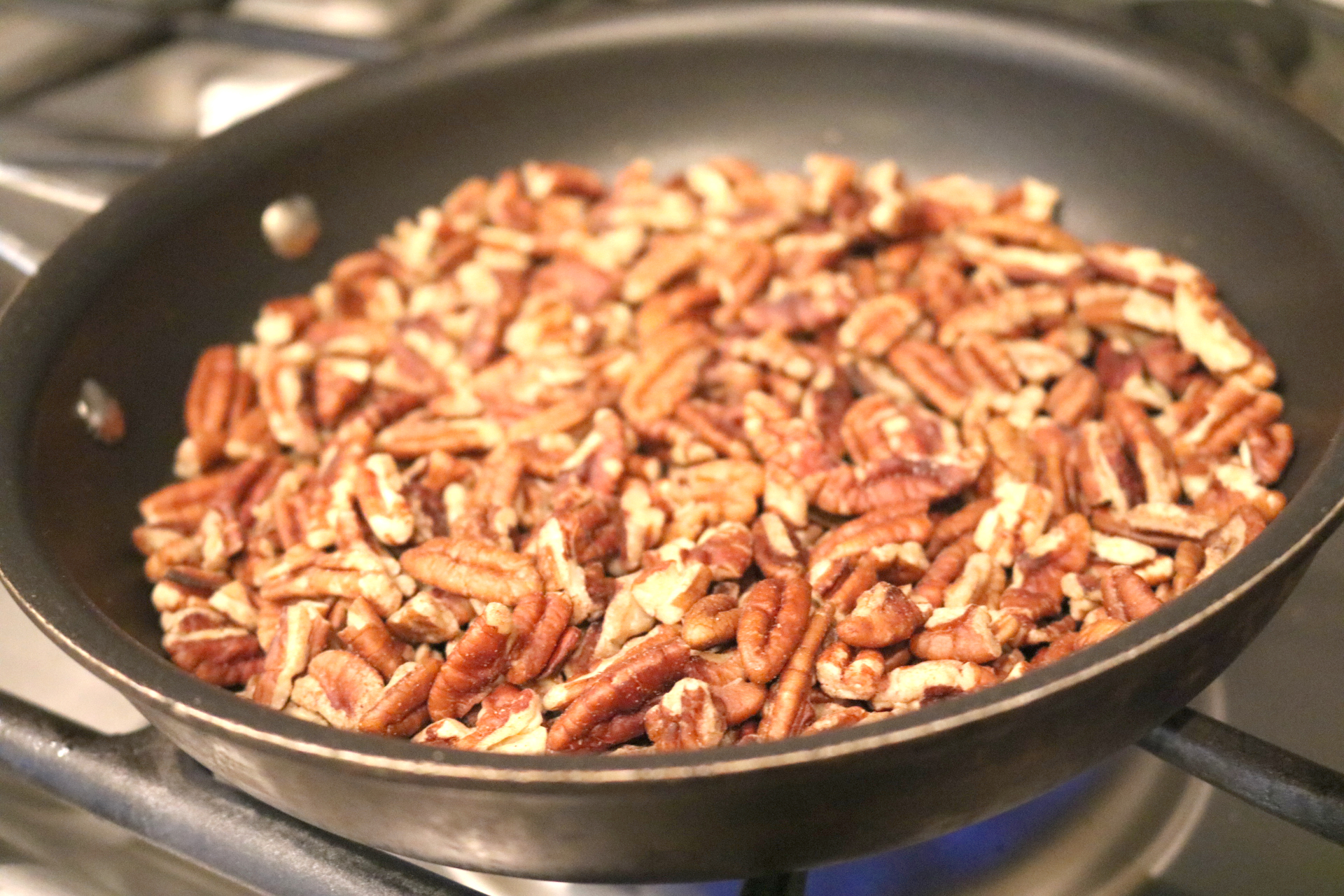 A little crunch
To give these cookies a little something extra and a little crunch I added in some toasted pecans. To be completely honest I wanted to use macadamia nuts but I didn't have any on hand and I have a TON of pecans so pecans it was.
I will say I love toasted pecans. I especially love them in chocolate anything and everything.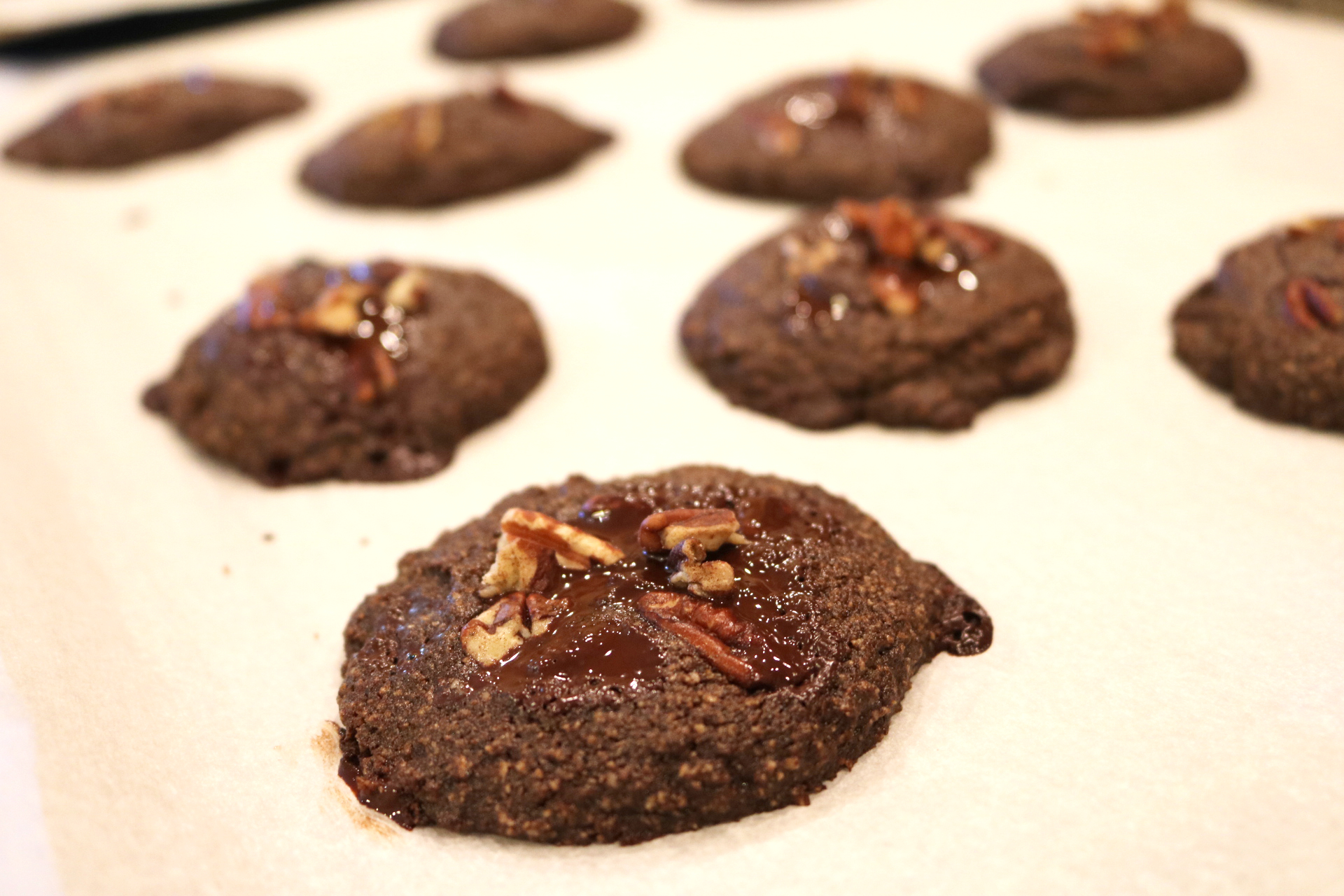 SOOOO GOOD
These cookies are loaded with chocolate in each bite, making them super decadent and rich. You would never know they are low carb…we at least my dad didn't. He said they were SOOOO GOOD and some of the best cookies he had ever had.
I call that a WIN!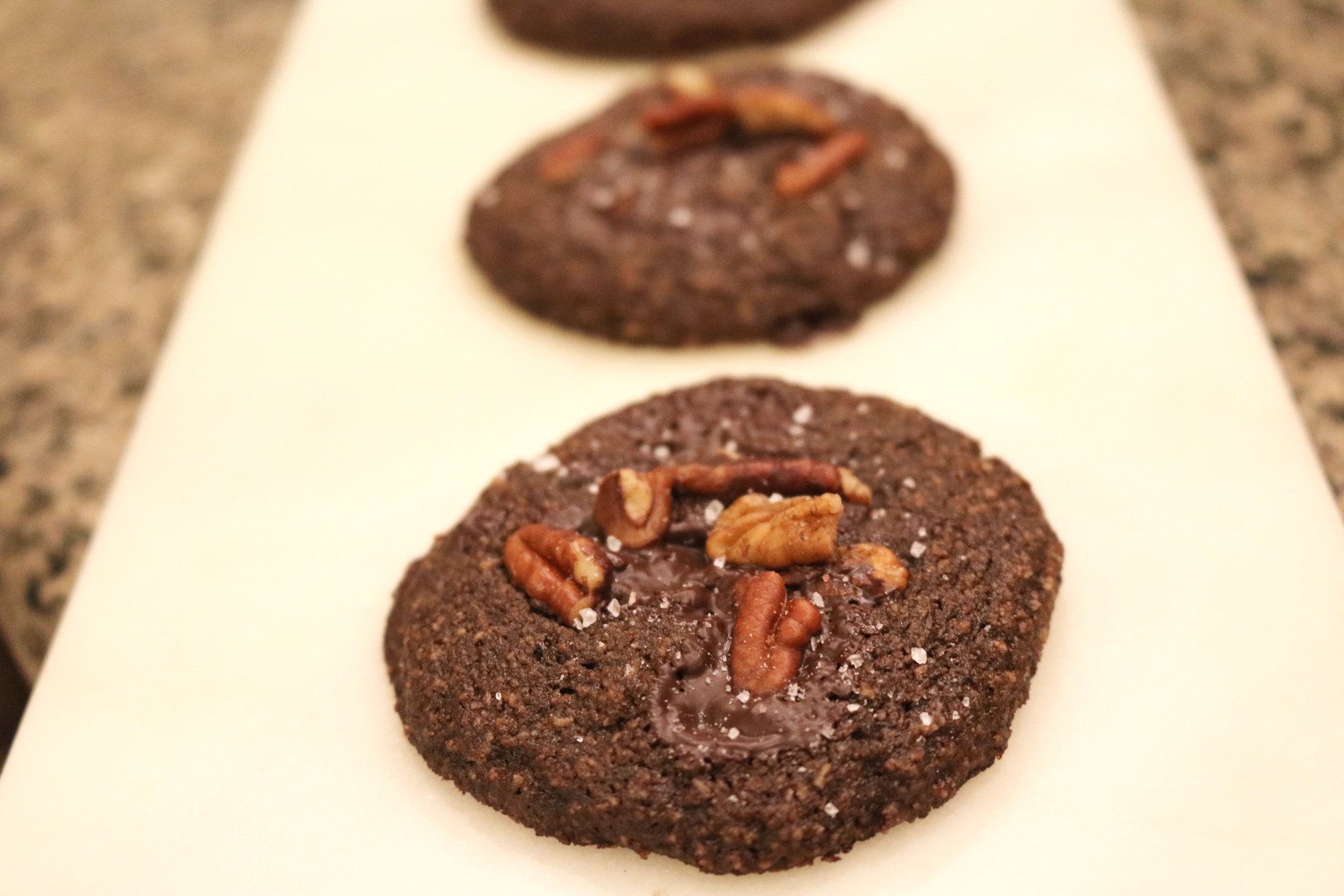 Cookie Time
Chelle Chelle
20 cookies
KETO Double Chocolate Cookies
Double Chocolate Cookies that are KETO/low carb friendly and loaded with tons of chocolate yummy. You would never know these are low carb!
1 hr, 20 Prep Time
8 minCook Time
3 hr, 28 Total Time
Ingredients
11 tablespoons butter, room temperature
3/4 cup Swerve Sweetener (or your preferred sugar substitute)
1 teaspoon blackstrap molasses
1 egg
1 cup superfine almond flour
2 tablespoons coconut flour
7 tablespoons unsweetened cocoa flour, sifted
1 teaspoon salt
1 teaspoon espresso powder (optional, but highly recommended)
1/2 teaspoon xnathum gum (or arrowroot)
3 oz no sugar added dark chocolate broken into small chunks
1/2 cup pecan pieces (or your nut of choice), optional
Course sea salt for finishing touch
Directions
In the bowl of a stand mixer cream together butter and sweetener until light and fluffy
Add in molasses and egg, mixing until well combined, scraping down the sides as needed
In a medium bowl whisk together almond flour, coconut flour, cocoa, salt and xnathum gum
Add 1/2 flour mixture to the butter mixture, mixing until well combined
Scrape down sides and add in remaining flour mixture, mixing until well combined
Stir in 3/4 of chocolate chunks, reserving the remaining for later
Cover dough with plastic wrap and chill in the refrigerator for at least 1 hour
While dough is chilling toast pecans in a small pan over medium heat for 3-4 minutes, stirring often, until fragrant
Once dough is chilled remove from refrigerator
Preheat oven to 350
Line 2 cookie sheets with parchment paper
Using a small cookie scoop place mounds of dough onto cookie sheets
Gently press dough down to make a flat disk
Press several pecans and a few extra chocolate pieces into the top of the dough
Bake for 8-10 minutes (I only needed 8 minutes) or until center is just set
Remove and sprinkle with course sea salt to taste
Let cool for at least 2 hours, the cookies will become better and better after 24 hours
Store in an airtight container for up to a week
ENJOY
Notes
Each cookie is 2 net Carbs based on above recipe as entered into the Carb Manager App
7.8.1.2
486
https://sparklesnsprouts.com/2019/02/26/keto-double-chocolate-cookies/
All images are the property of Sparkles n Sprouts, to use image please contact the webmaster at michelle@sparklesnsprouts.com
Make sure and Pin this now so you don't lose it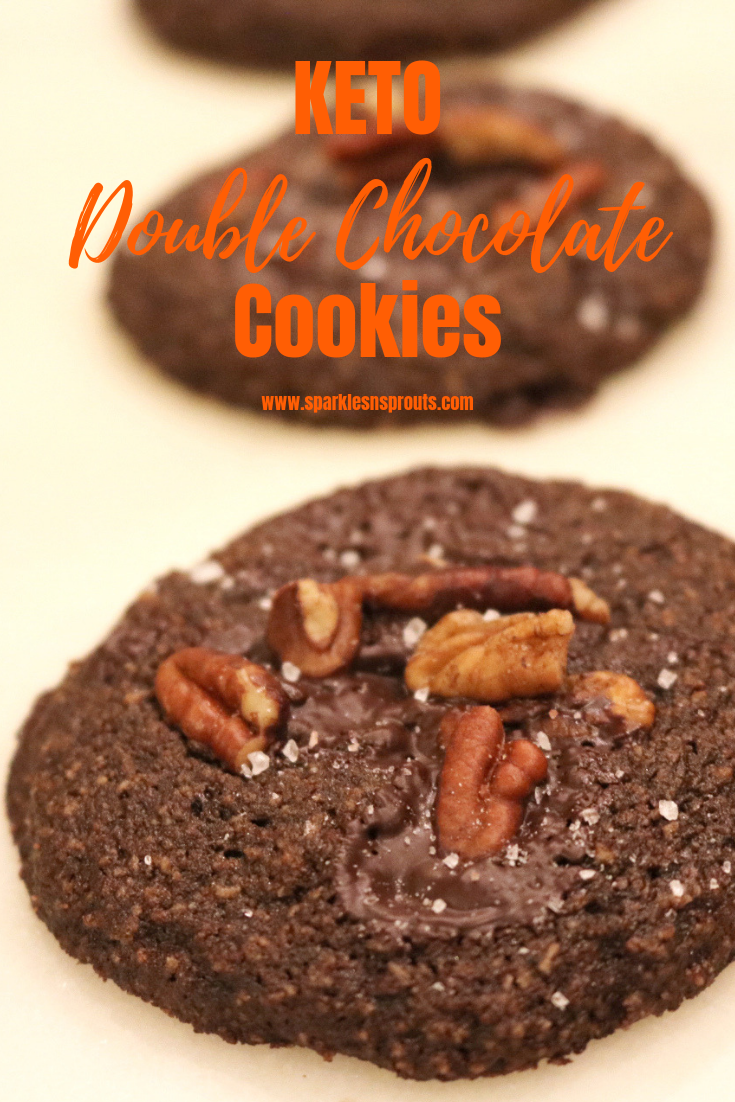 Follow us below so you never miss a thing!