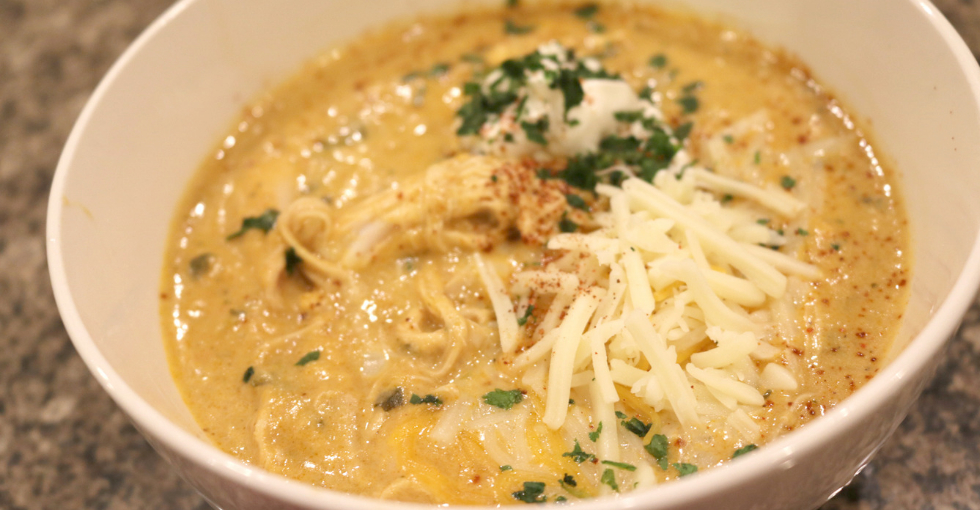 KETO Chicken Enchilada Soup
Yesterday here in SE Texas was cold, rainy and just generally yucky.  Anytime it is like that I start craving soup… and yesterday it was all about Chicken Enchilada Soup.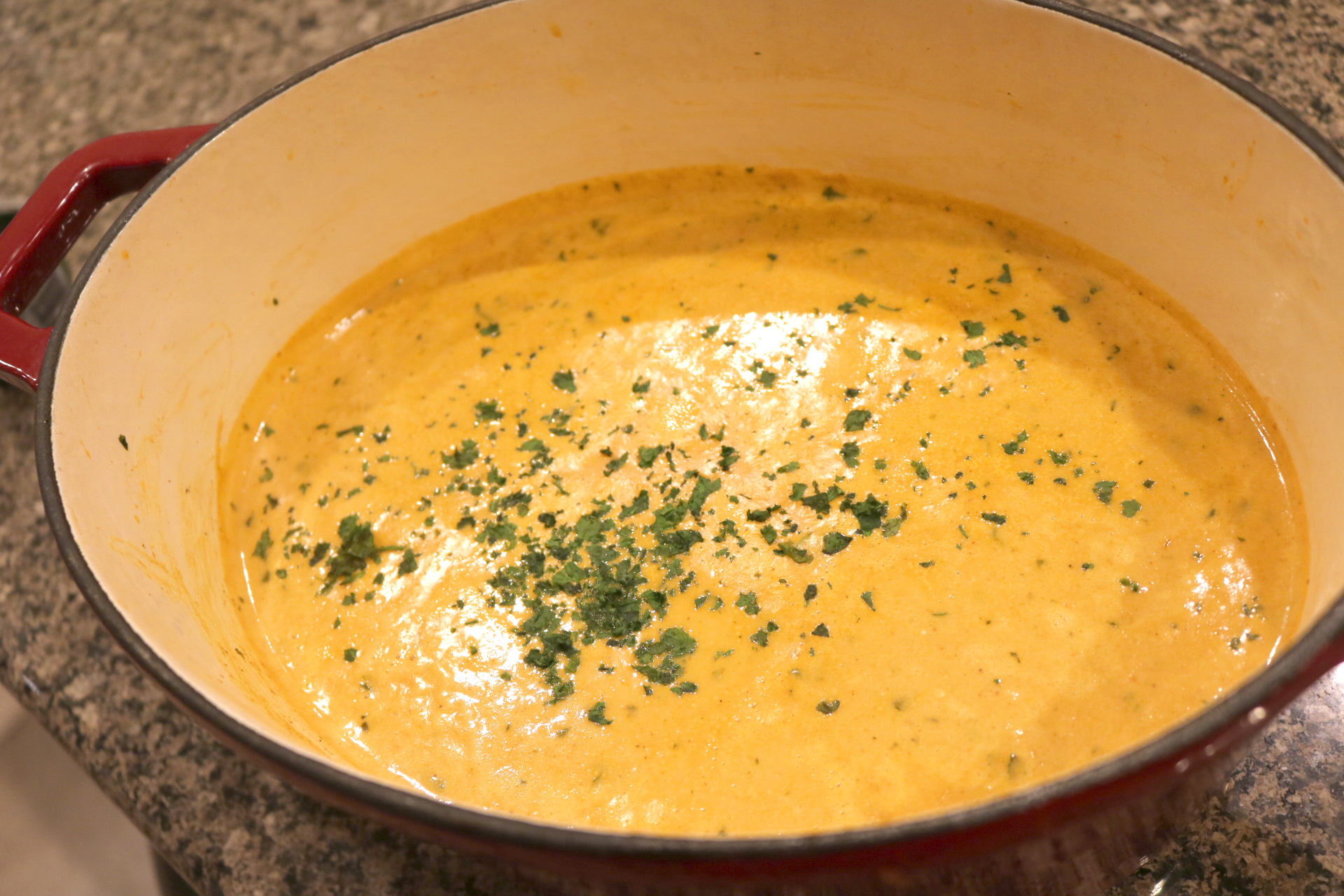 One Pot Dinner
Not only is this soup perfect for a cold day but it is also perfect for the busiest of nights.  The soup is made all in one pot and done in under 30 minutes… yes all done in under 30 minutes.
It starts with veggies and ends with cheese, does it get any better?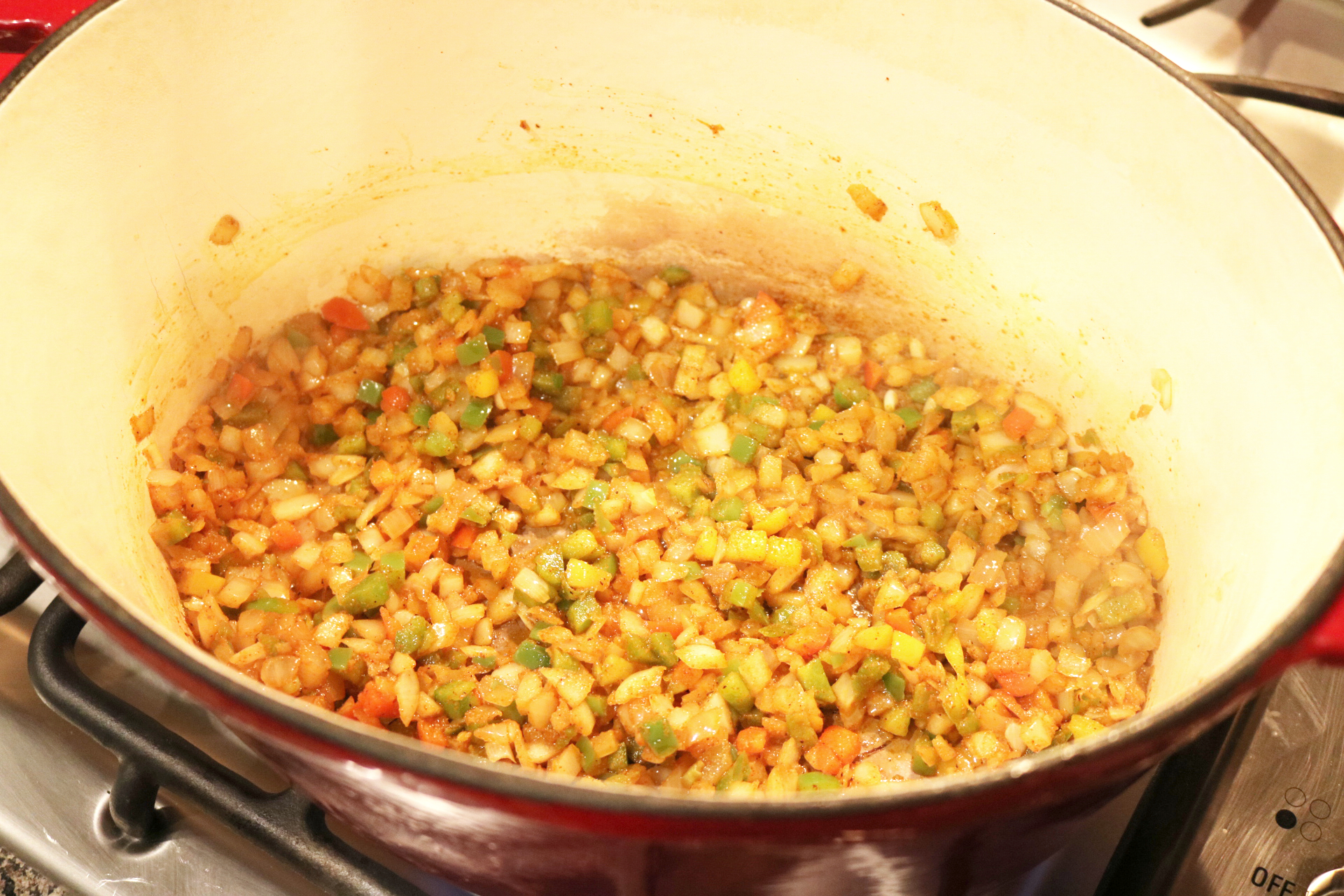 Yes, it is KETO friendly
I took a "break" from my KETO journey for the holidays and honestly I am not 100% back not he train just yet but this soup is very KETO friendly for all my peeps.  To make it extra thick and creamy, without using flour or cornstarch, I used an immersion blender to puree the veggies and cream cheese.  By doing this it gives you a super thick soup/stew like consistency that is so comforting and delicious.
If you prefer a brothy enchilada soup then just skip the blending step and add in the chicken.  Either way is AMAZING.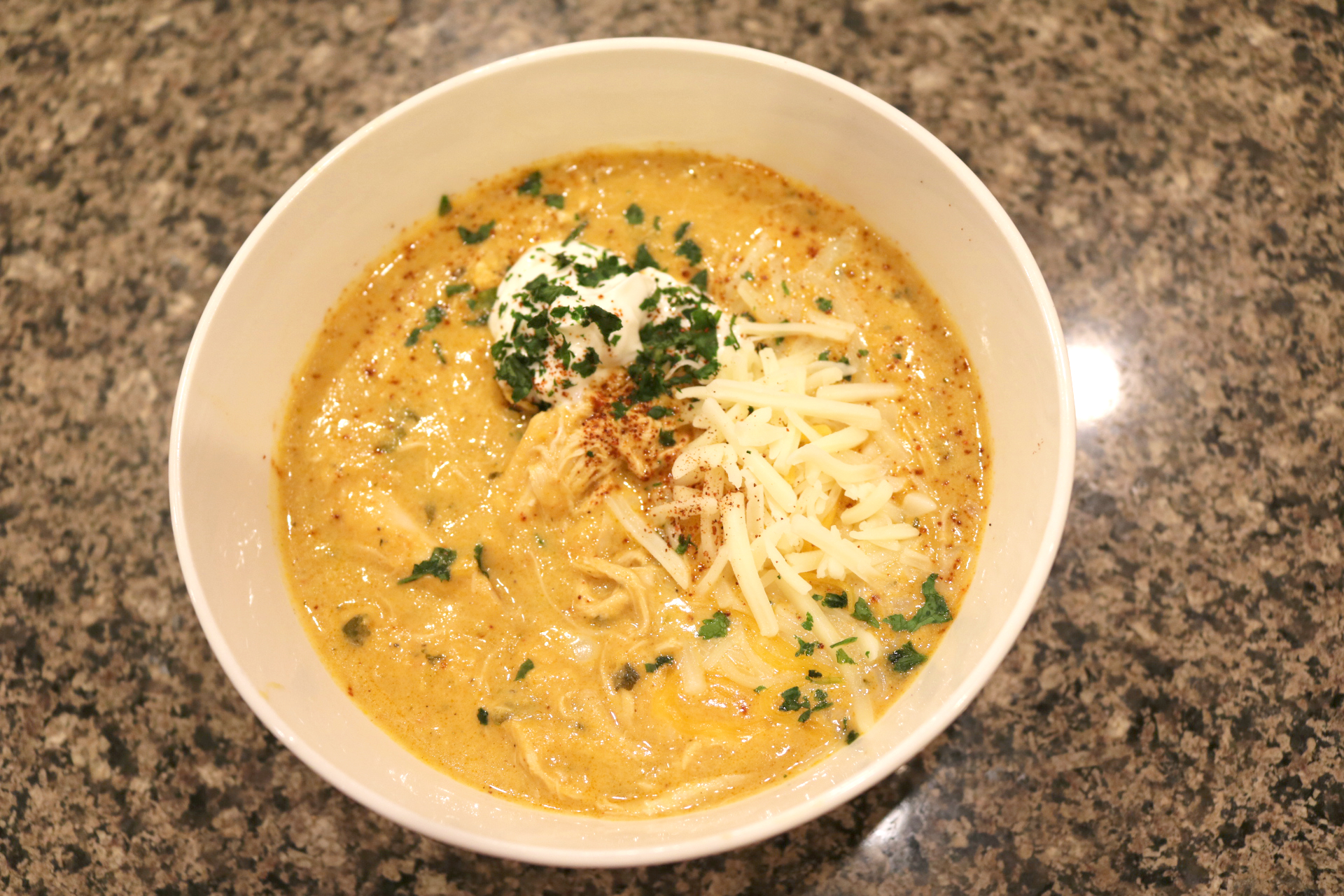 Options are good…
If you're on a mass gaining diet, you may have been surprised at how hard it can be to meet your carbohydrate requirements. Really high-calorie diets often require at least three or four grams of carbs for every gram of protein consumed. Since many like to put the majority of their carbs post-workout, this could stanozolol injection winstrol depot be a perfect fit. It has a protein-to-carb ratio of one-to-five. Maybe you're wary of artificial ingredients, or soy, or gum, or conventionally raised dairy. Anabolic steroids and generics Viagra may be the product for you. They're best known for their rigid adherence to "natural" whey: it's grass-fed, it's made without acids, without heat, without bleach, without growth hormone.
This soup recipe is one of my favorites for sure.  There are so many options with it.  You can use green enchilada sauce or spicy enchilada sauce for extra kick.  You can use fresh chopped jalapeños for some extra spice or leave out peppers and chilies all together for a mild soup.
For the non-KETO peeps you can throw in some tortilla chips for a little extra crunch.  You could also add in some black beans if you wanted when you add in the chicken.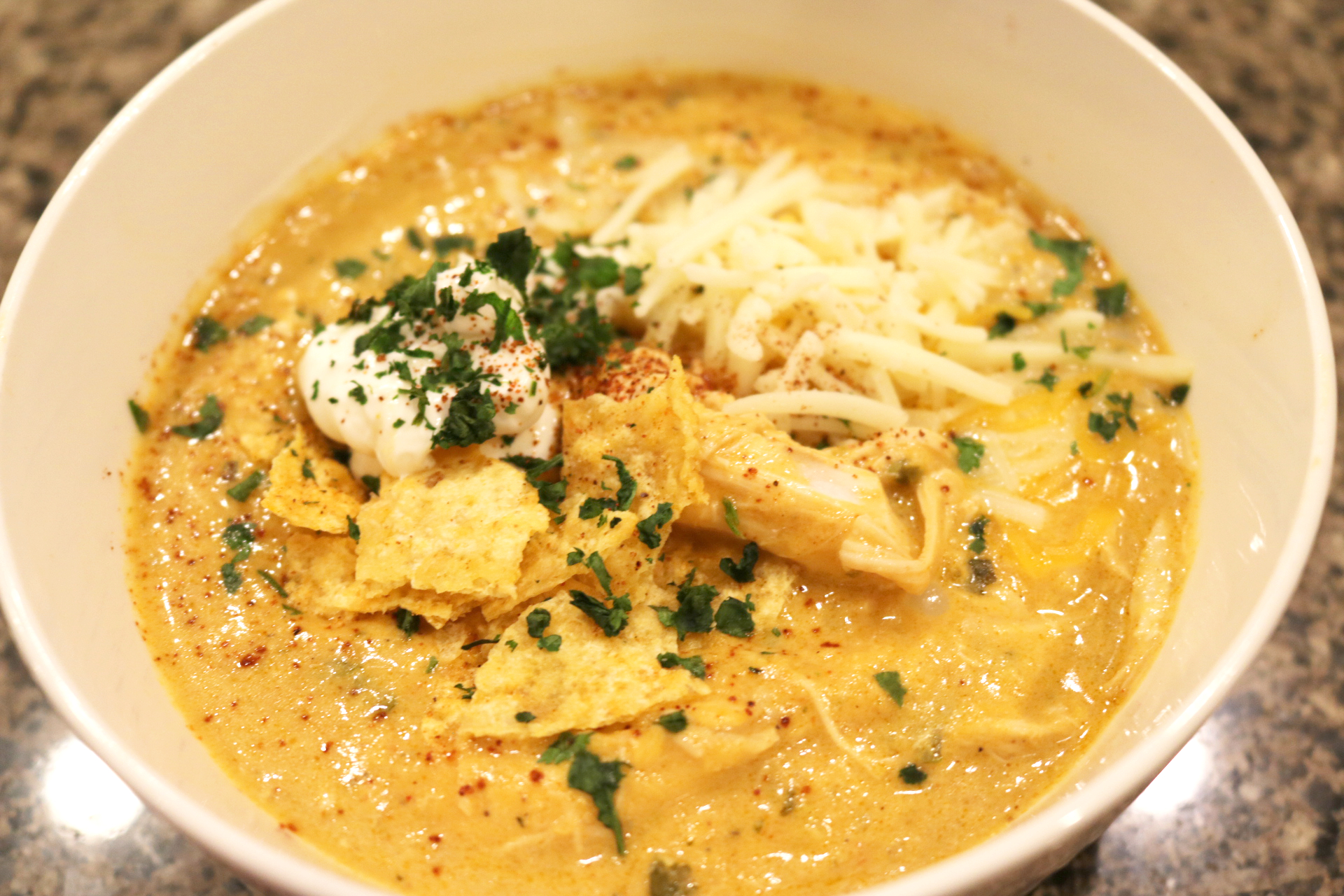 Make this ASAP
Chelle Chelle
8 servings
KETO Chicken Enchilada Soup
A quick one pot Chicken Enchilada Soup that is KETO/Low Carb that everyone is sure to LOVE!
5 minPrep Time
25 minCook Time
30 minTotal Time
4.8 based on 17 review(s)
Ingredients
1 tablespoon extra virgin olive oil (or avocado oil)
1 small onion, chopped
1/2 cup bell peppers, chopped (I used a combo of green, red and yellow)
4 oz can chopped green chilies
1 tablespoon chili powder
2-3 teaspoons cumin powder
2 teaspoons salt
2 teaspoons pepper
3 garlic cloves, minced
10 oz can enchilada sauce (I used red, but you could use green)
4 cups chicken stock
4 oz cream cheese, room temperature
2-3 cups shredded chicken
1 cups shredded mexican blend cheese (or any variety you prefer)
1/4 cup chopped cilantro
1 lime, juiced and zested
1 cup sour cream
Optional Toppings
Sour Cream
Cheese
Cilantro
Chopped Avocado
Jalapeno Peppers
Tortilla Chips (for the non KETO peeps)
Directions
In a large stock pot over medium heat add in oil, onion, bell peppers, green chilies, chili powder, cumin, salt & pepper stirring to combine
Cook for 5-7 minutes or until onions and bell peppers are softened
Stir in garlic and cook for another 1-2 minutes
Add in enchilada sauce and chicken stock
Bring to a slow boil, stirring often
Stir in cream cheese and bring back to a boil, stirring often
To help thicken the soup use an immersion blender to blend together the veggies and cream cheese until smooth, for a thinner and more brothy soup skip this step
Stir in chicken, shredded cheese, cilantro, lime juice and zest
Bring to a boil
Stir in sour cream until well combined
Taste and adjust seasoning as needed
Serve with any (or all) the toppings
ENJOY!
Notes
Each serving is 5 net Carbs as based on the Carb Manager App (does not include additional toppings)
7.8.1.2
475
https://sparklesnsprouts.com/2019/01/04/keto-chicken-enchilada-soup/
All images are the property of Sparkles n Sprouts, to use image please contact the webmaster at michelle@sparklesnsprouts.com
Make sure and Pin this so you don't lose it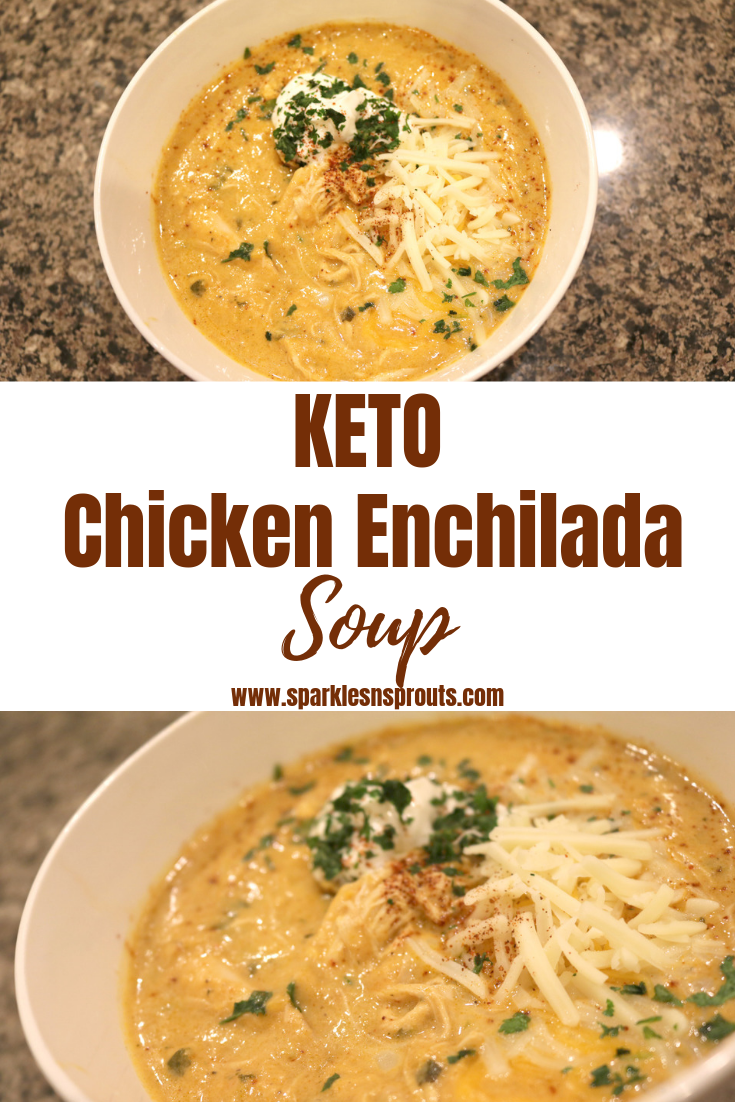 Follow us below so you never miss anything