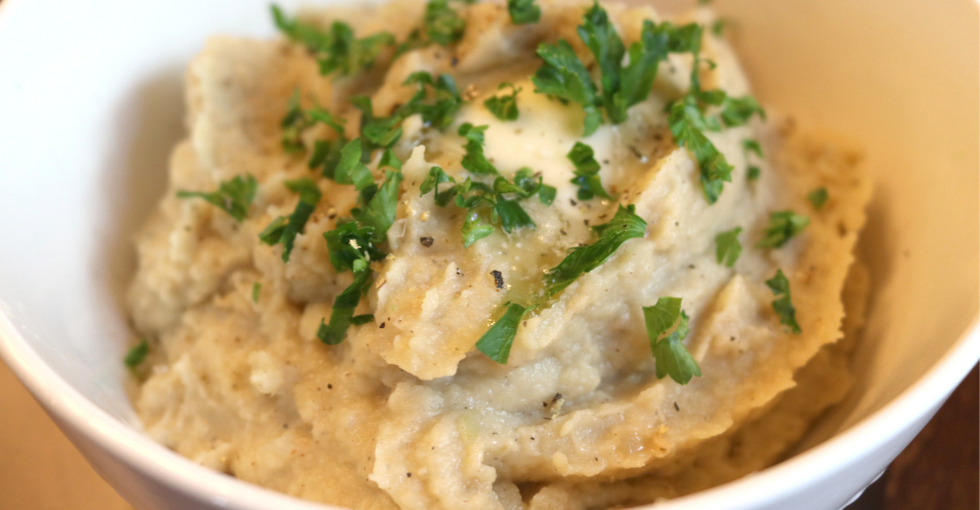 This Roasted Cauliflower Mash has quickly become one of my most favorite sides. Growing up mashed potatoes were a staple on our table. My mom loved them and my grandmother loved them so anytime we could have them we would. Whether they were just the traditional recipe or something a little extra special like these Garlic Mashed Potatoes, it didn't matter we loved them all and now I love this cauliflower version (trust me I cannot believe I just said that out loud).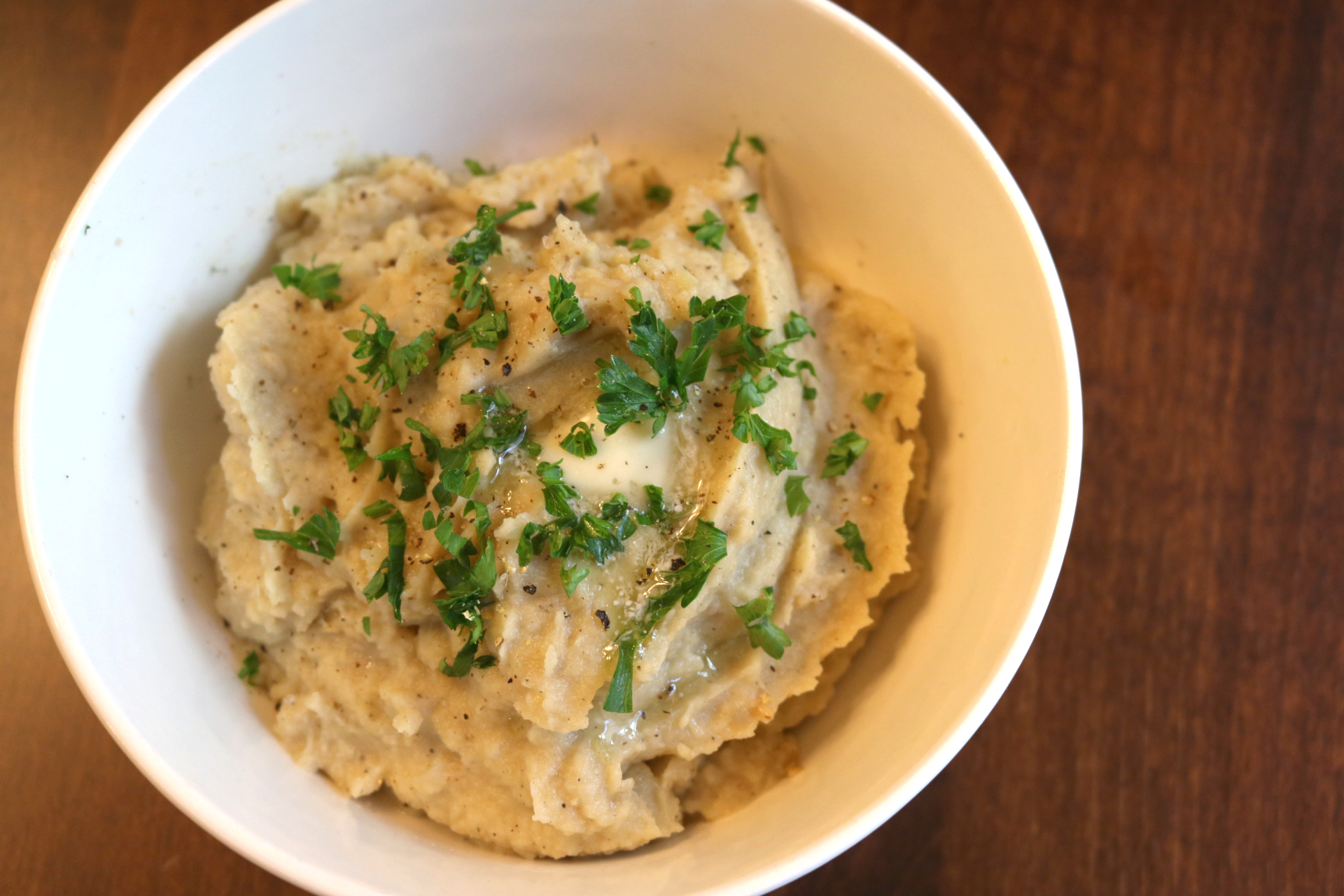 Roasting is key
To really amp up the flavor in this Cauliflower Mash I roasted the cauliflower prior to mashing it. Roasting it really helps to add a toastiness and richness without having to add a ton of other stuff.
I literally threw in a little sour cream and some butter and voila we were done. Not only was it delicious but it was super quick making it the perfect side for the busiest of nights.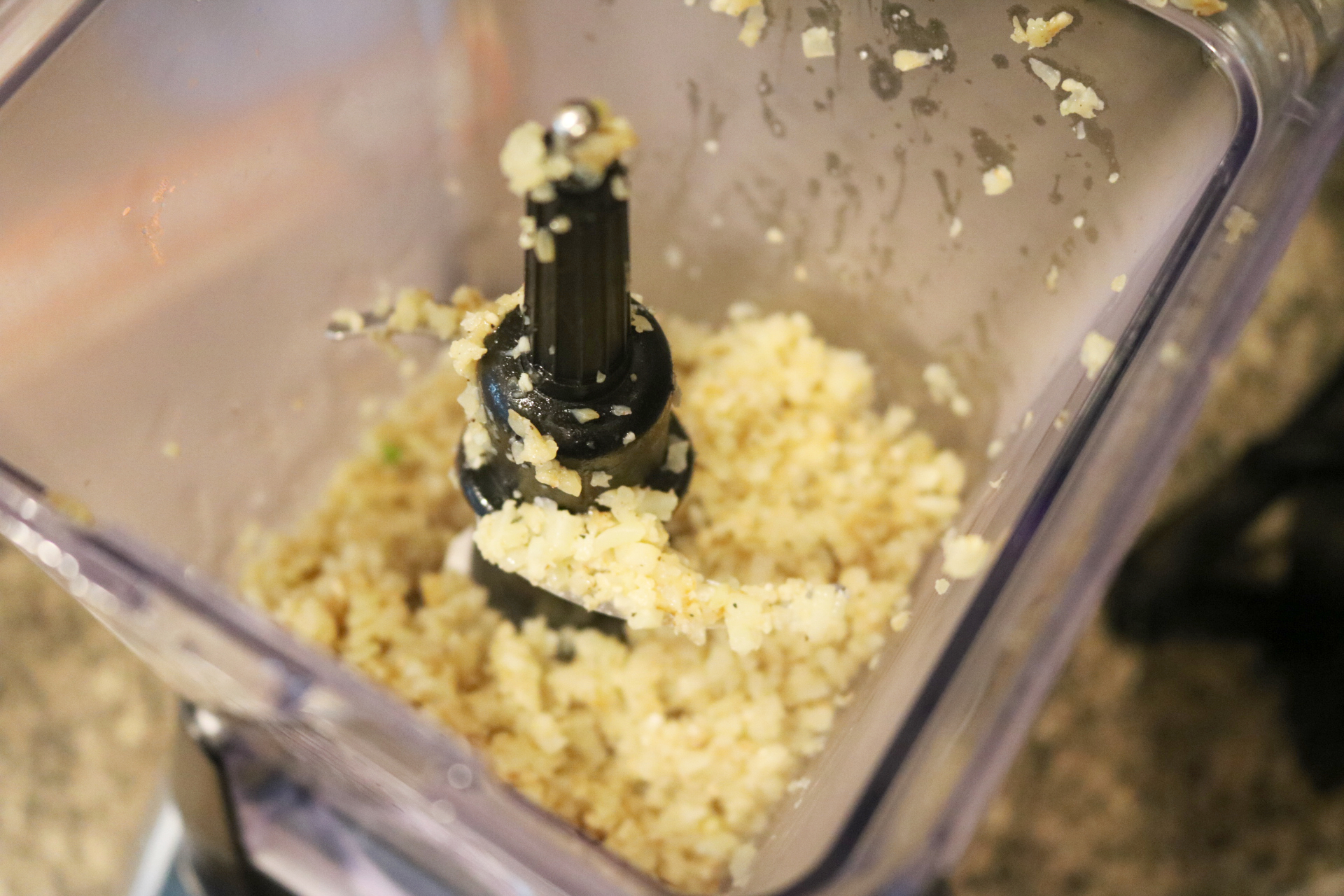 Blend it up
To make the mash super light and not too gummy I used my blender to whip it up super fast. Once the cauliflower was roasted I added it to the blender and gave it a whirl or two to break it up. I then added in garlic, a little sour cream and butter and let it go for a just a bit until everything was well combined and cauliflower was broken down.
Once in the blender you could add in additional flavor such as green chilies, cheese, cream cheese or additional herbs to amp up the flavor even more.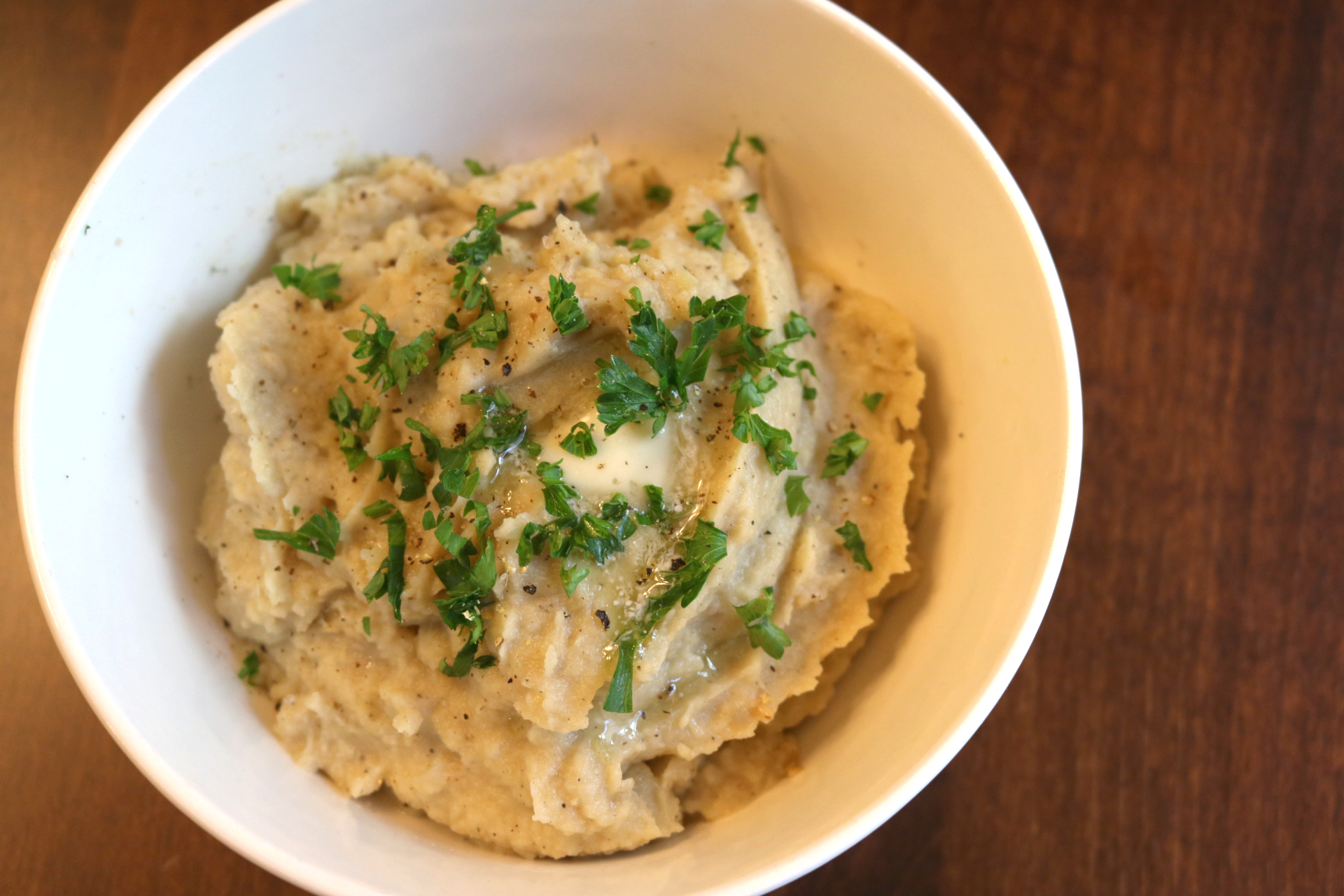 The perfect side
Chelle Chelle
6 servings
Roasted Cauliflower Mash
Roasted Cauliflower Mash is the perfect KETO/Low Carb option for a favorite side. It is loaded with tons of flavor and comes together in no time and with only 4 net Carbs per serving
5 minPrep Time
25 minCook Time
30 minTotal Time
Ingredients
1 large cauliflower head, cut into florets
1 tablespoon olive oil
1 teaspoon salt
1 teaspoon pepper
2-3 garlic cloves, minced
1 tablespoon butter
1-2 tablespoons sour cream
Additional salt & pepper as needed
Optional
Additional butter for serving
Fresh Parsley, chopped
Directions
Preheat oven to 425
Line a rimmed baking sheet with parchment paper
Spread cauliflower into even layer on parchment paper
Drizzle olive oil over cauliflower and toss to coat
Sprinkle salt & pepper over florets
Place into oven and roast for 15-20 minutes or until cauliflower is tender and slightly browned
Place roasted cauliflower into high powdered blender (or bowl if using immersion blender)
Add in garlic, butter and 1 tablespoon sour cream
Blend until desired consistency is reached
I did not need any additional liquid but if you do add in additional sour cream or heavy cream as needed
Taste and adjust seasoning if so desired
Top with additional butter and chopped parsley
ENJOY!
Notes
Each serving has 4 net Carbs as based on the Carb Manager App
7.8.1.2
470
https://sparklesnsprouts.com/2018/12/07/roasted-cauliflower-mash/
All images are the property of Sparkles n Sprouts, to use image please contact the webmaster at michelle@sparklesnsprouts.com
Make sure and pin this now so you can find it easily!
Follow us below so you never miss anything!