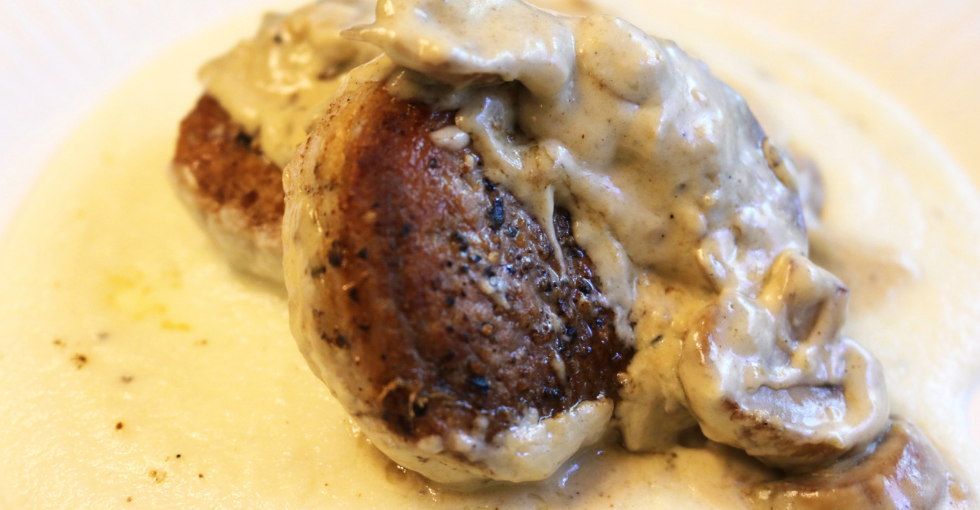 Pork Medallions with Creamy Mushroom Sauce
I think this is the first time the word mushroom has been in the title of any post I have EVER made. It was not until a month or so ago that I even started eating them…and now I LOVE THEM, and they are perfect in this dish!
Pork & Mushrooms
While I was at the store the other day I came across a beautiful pork tenderloin. Now I am a big pork tenderloin fan, but I wanted to make a one skillet dinner so i decided to cut the tenderloin into medallions. Not only did it make the cooking time minimal, it also made for super tender little chunks of meat that were perfect with the cream sauce.
During the same shopping trip I came across a pack of already chopped button mushrooms on sale so I decided then and there that I was going to make pork tenderloin with a creamy mushroom sauce, I am so loving keto…creamy sauces are my weakness.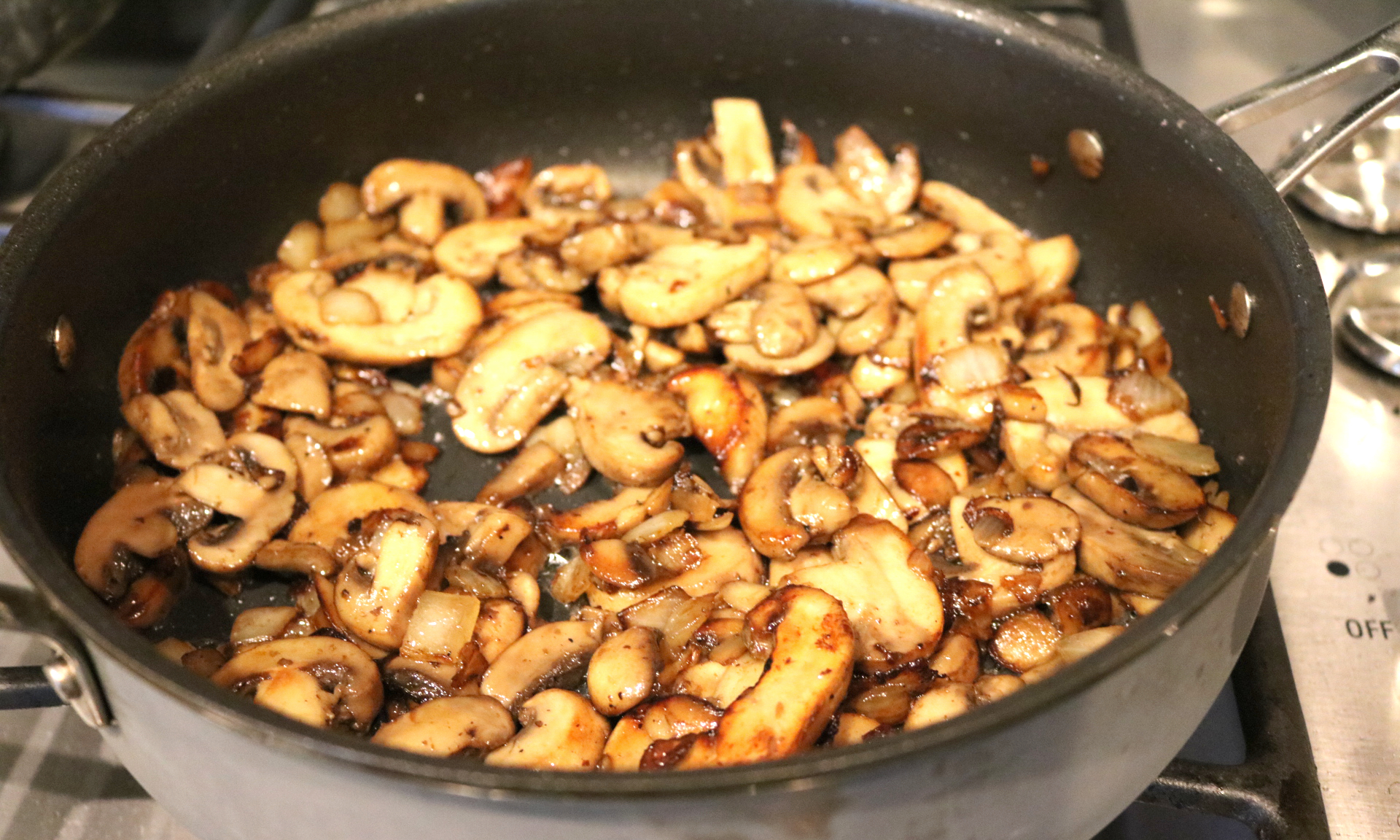 OH the sauce
I wanted to make this dinner as easy as possible so I did everything in the same skillet. First cooked the medallions until they were slightly pink in the center, you could cook them well done if you would like, and they had a nice crust on the outside. I then removed them a plate and covered them with foil while I made the decadent sauce.
First came the mushrooms and let them cook down until nice and brown…look how pretty they are. Then came the cream, cream cheese and cheese. Once all put together it was a rich, creamy, delicious sauce that paired perfectly with the pork.
This sauce was so good I want to use it with chicken next time, and then over some zoodles/noodles. Really this will probably become a go to sauce.
Make this ASAP!
Chelle Chelle
6 servings
Pork Medallions with Creamy Mushroom Sauce
Pork Medallion with Creamy Mushroom Sauce is a perfect one skillet dinner. It is fancy enough for a date date but easy enough for a fun weeknight dinner that everyone will love.
10 minPrep Time
35 minCook Time
45 minTotal Time
Ingredients
1/2 cup butter, divided (you can replace 1/2 the butter with extra virgin olive oil)
2 lb pork tenderloin, cut into medallions about 1 - 1/2" thick
2 teaspoons pepper
1 teaspoons salt
1 lb sliced button mushrooms
1 small onion, chopped
3 garlic cloves, minced
1 cup heavy cream
3 ounces cream cheese
1/4 cup grated parmesan cheese
Directions
In a large skillet melt 2 tablespoons butter over medium high heat
Season pork medallions with salt & pepper on both sides
Place 1/2 of pork into skillet and cook on each side for 3-4 minutes on each side, or until pork is pretty firm to the touch to ensure it is cooked through, remove to a platter and cover with foil to keep warm
Melt another 2 tablespoons butter and cook remaining pork, placing on platter with already cooked pork to keep warm when done
In the same skillet melt remains butter (or use oil)
Add in mushrooms and onion
Cook for 12-15 minutes or until mushroom have browned and are cooked down and very tender
Stir in garlic and cook for another 1-2 minutes
Stir in cream and let cook for 3-4 minutes
Stir in cream cheese and parmesan cheese and cook for another 3-4 minutes or until cheeses are melted and well combined
Place pork back into skillet and toss to coat
Serve immediately
ENJOY
Notes
Each serving is 4 net carbs as calculated by Carb Manager
7.8.1.2
457
https://sparklesnsprouts.com/2018/09/20/pork-medallions-with-creamy-mushroom-sauce/
All images are the property of Sparkles n Sprouts, to use image please contact the webmaster at michelle@sparklesnsprouts.com
Pin this so you can find it!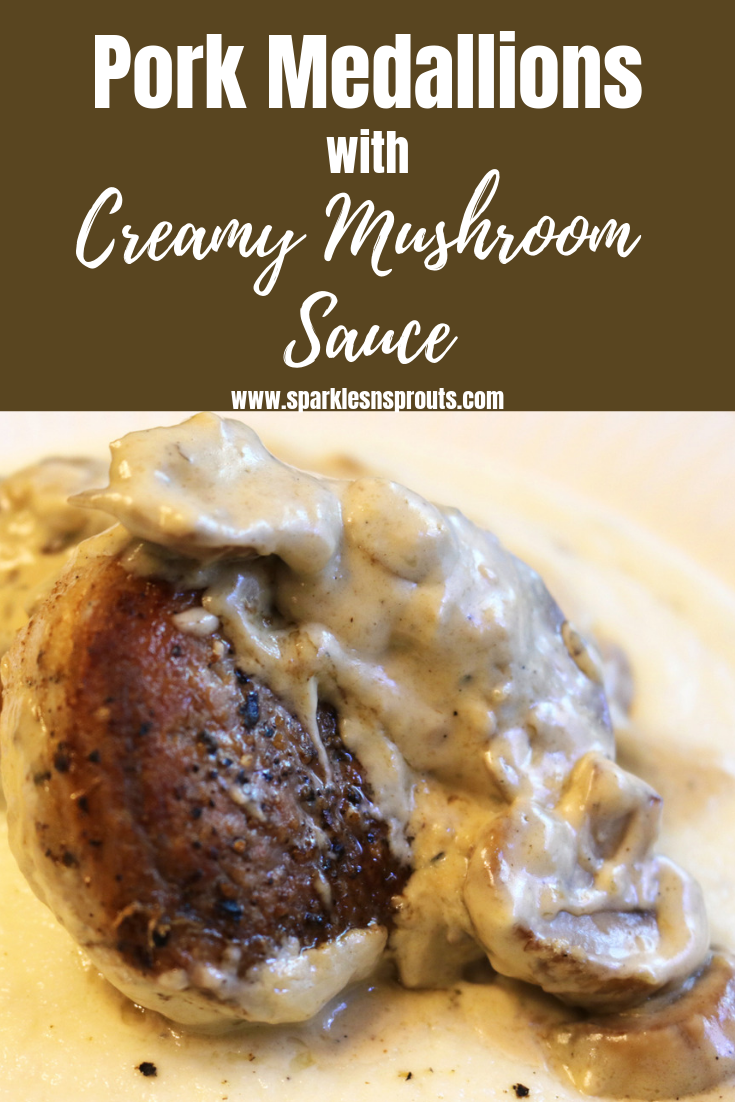 Make sure and follow us so you never miss another thing!