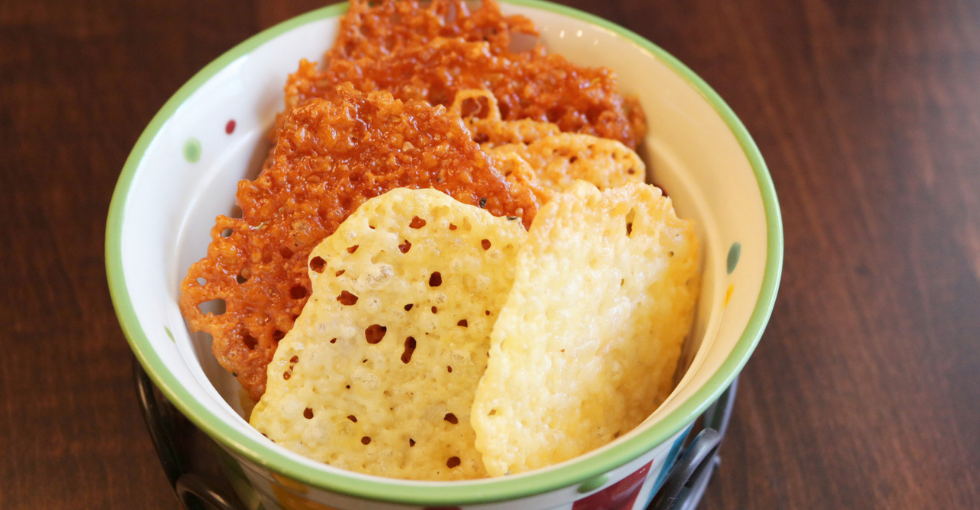 To all my KETO/Low Carb friends do you ever find yourself craving something crispy like a chip? Well, I don't know about y'all but I do. To help meet the craving I started searching for low carb chips and kept seeing these cheese chips and I had to give them a try.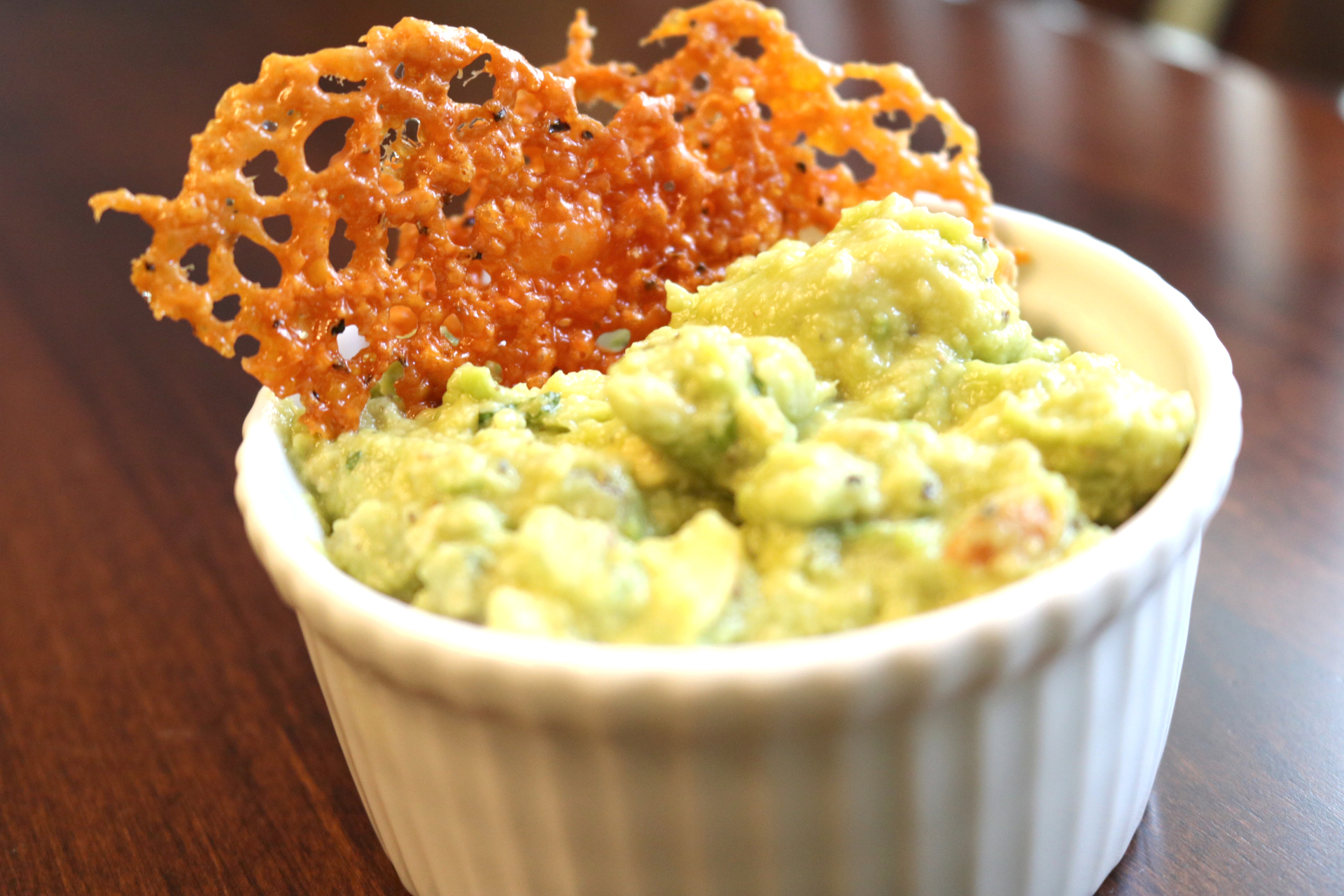 So Crispy
Even though everyone online kept talking about crispy these "chips" were I just had to find out for myself. When I went to the store to get the cheese slices I found a party pack of pre-sliced cheese and I grabbed it right up. It had cheddar, havarti, colby and gouda. I was so excited to see how each one would work.
Much to my delight they all worked amazing! All turned out super crispy just like my favorite chips.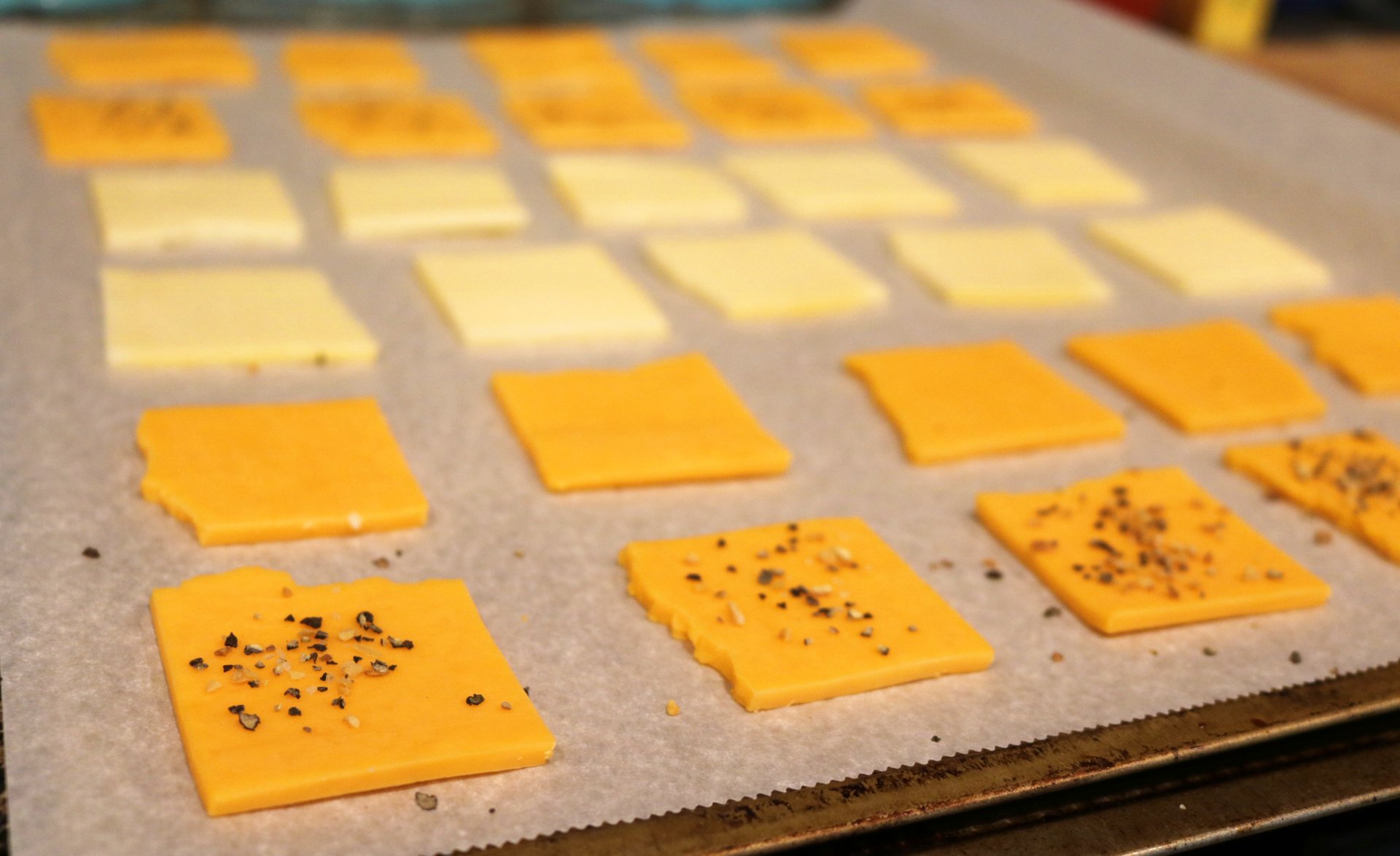 Changing it up a bit
To add a little something extra to the chips I added some black pepper to some all purpose seasoning to some others and I left some plain. I honestly liked all of them but especially the black pepper ones. My favorite chips are sea salt & black pepper, so I guess that makes sense. Next time I might even add a little extra salt.
You could use garlic powder, chili powder, cayenne pepper or tobacco sauce even. Whatever you love.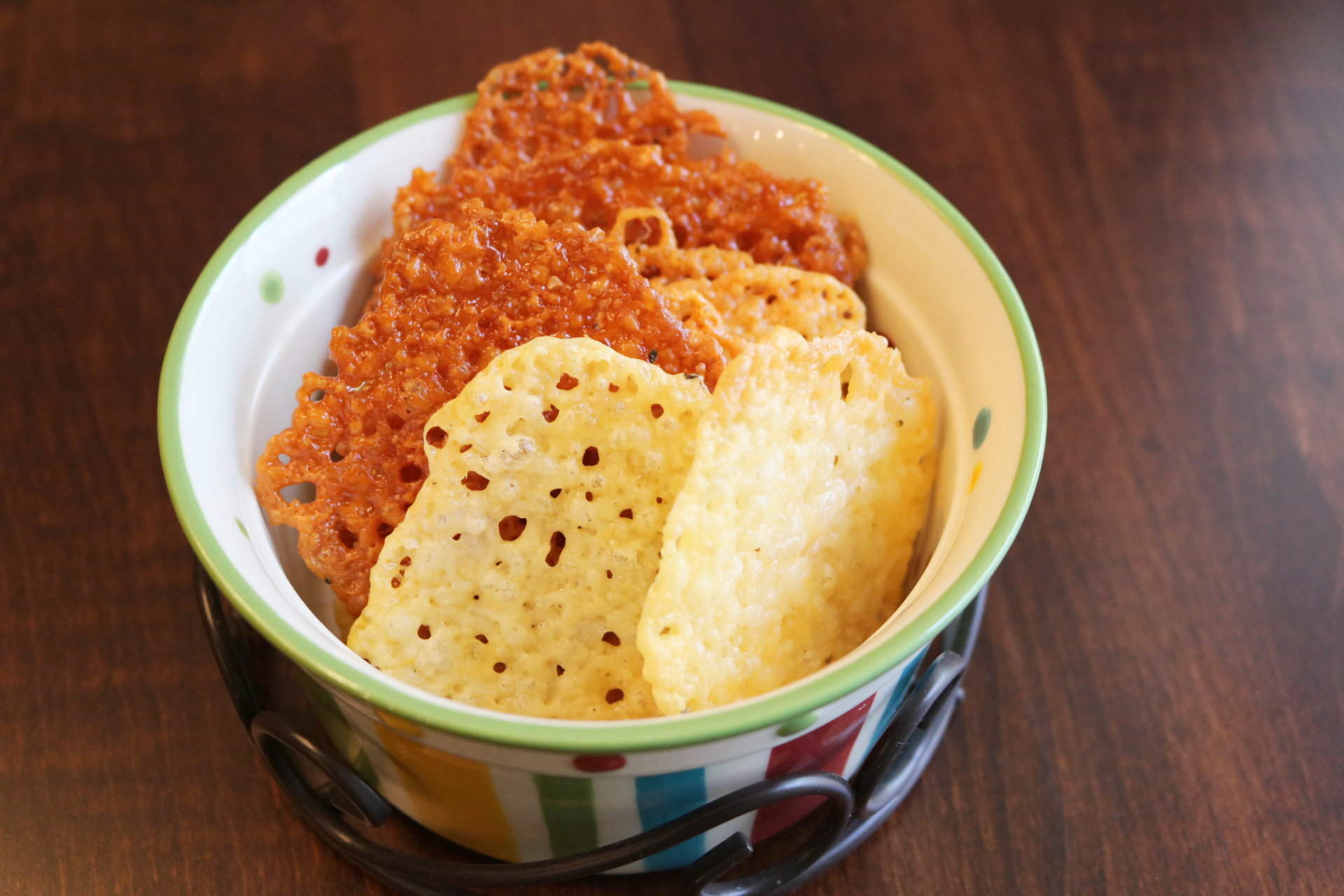 Just bake them
These truly are some of the easiest things I have ever made. Literally you place the cheese slices onto the parchment paper, season them if you want and then bake them.
That's it…all done. That quick and easy.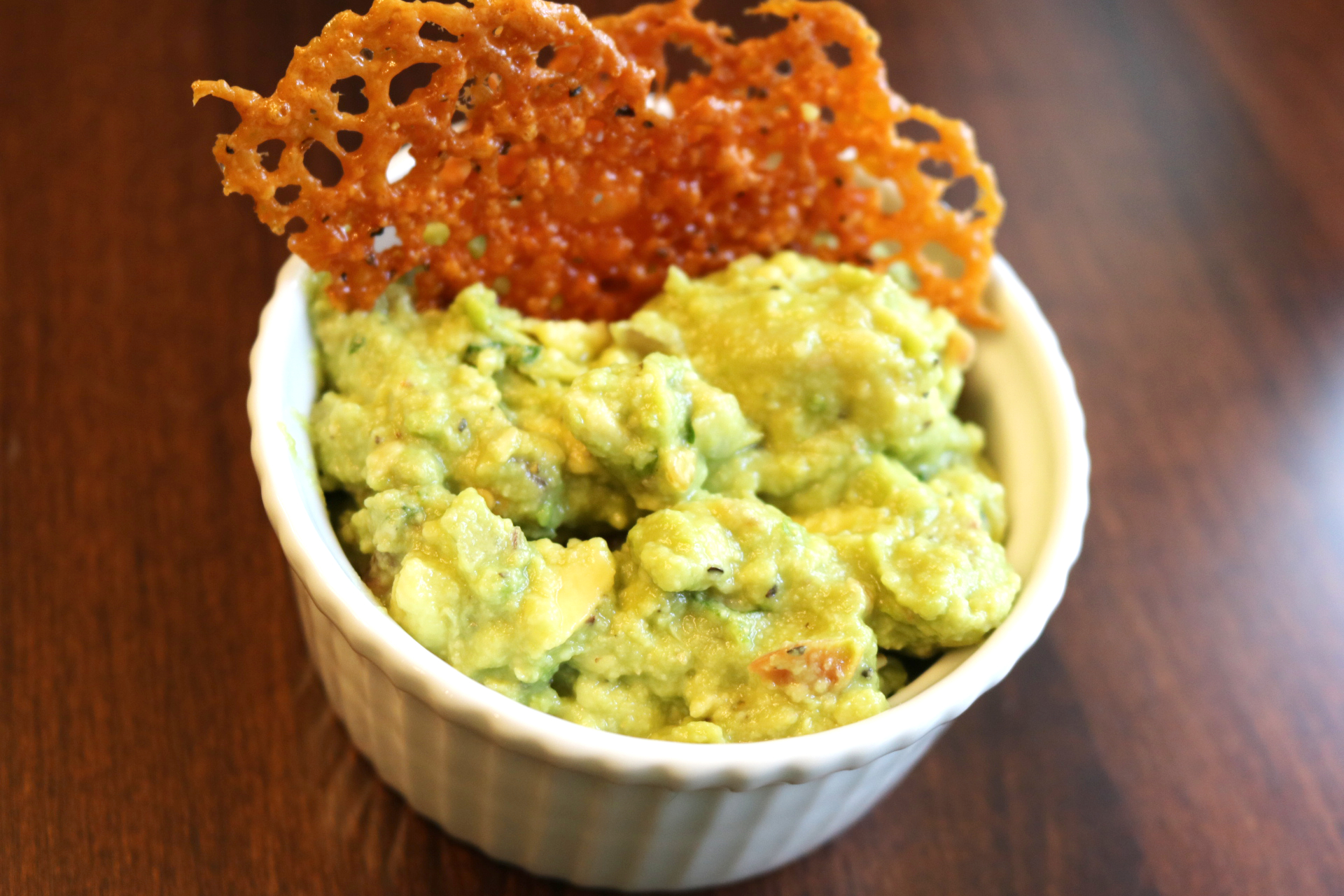 Get to dipping and crunching
I am going to use these little wonders with all my favorite dips and as a side to my burgers. I am even going to take them with me to my favorite Mexican restaurant to eat with my guacamole as my friends eat the tortilla chips.
They will all be jealous of my chips I guarantee it!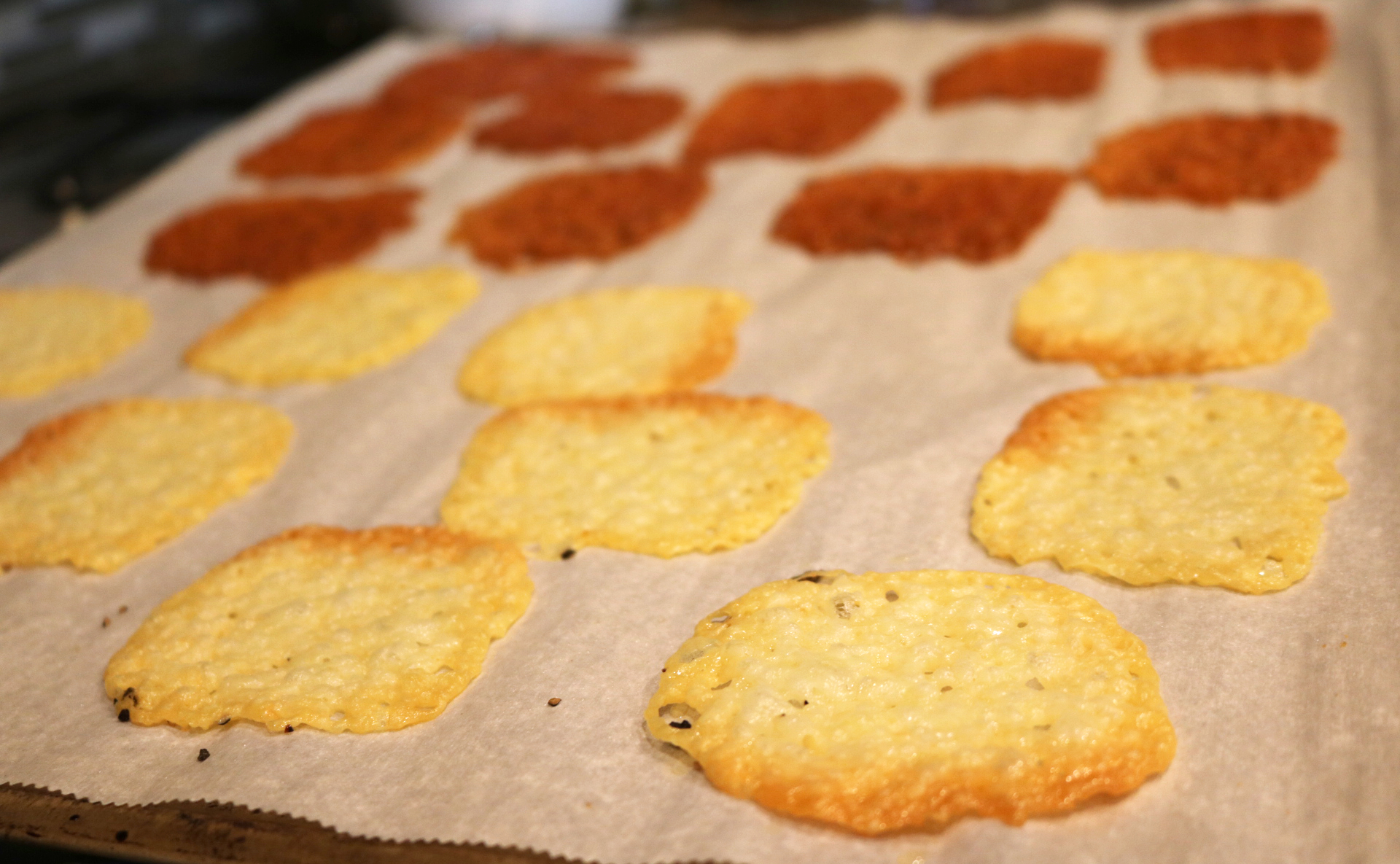 Preheat the oven
Chelle Chelle
Crispy Cheese Chips
A prefect KETO/Low Carb chip option that everyone will LOVE
5 minPrep Time
10 minCook Time
20 minTotal Time
Ingredients
12-24 Cheese Squares (I used a party pack from the grocery store)
Pepper (optional)
All purpose Seasoning (optional)
Directions
Preheat oven to 400
Line baking sheets with parchment paper or silicone baking mat, do not use aluminum foil
Place cheese squares onto parchment paper about 1-2 inches apart from each other
Season with any seasoning you would like, or leave plain
Bake for 9-11 minutes, or until edges of cheese begin to brown
Remove and let cool for 2 minutes on pan
Blot with paper towel to remove excess oil
Remove from pan and let cool completely on a clean paper towel
Use with your favorite dips or as a great low carb side
Notes
I used a combo of cheddar, havarti, colby and gouda
** 2 Net Carbs per 10 chips as based on Carb Manager App
7.8.1.2
455
https://sparklesnsprouts.com/2018/09/18/crispy-cheese-chips/
All images are the property of Sparkles n Sprouts, to use image please contact the webmaster at michelle@sparklesnsprouts.com
Pin this so you can find it easily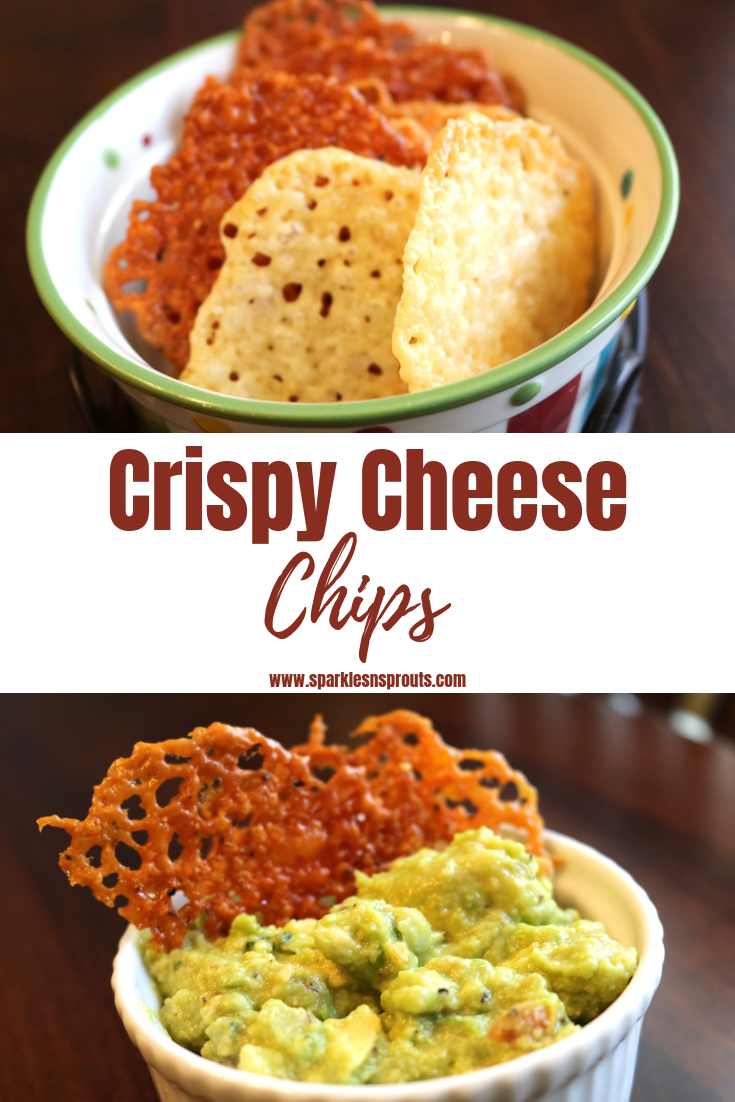 Make sure and follow us below so you don't miss anything!