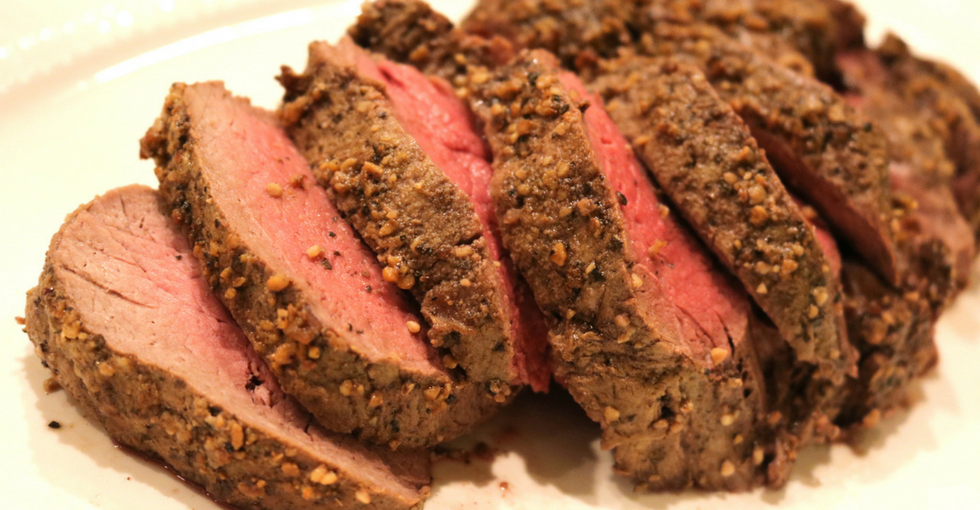 Is there anything more decadent than a perfectly cooked steak? It makes any meal feel a little more special, something to savor, but it can also be time consuming and hard if you can't grill… don't worry I have the perfect fix. This Roasted Beef Tenderloin is as good as any grilled steak and is so easy you won't believe it.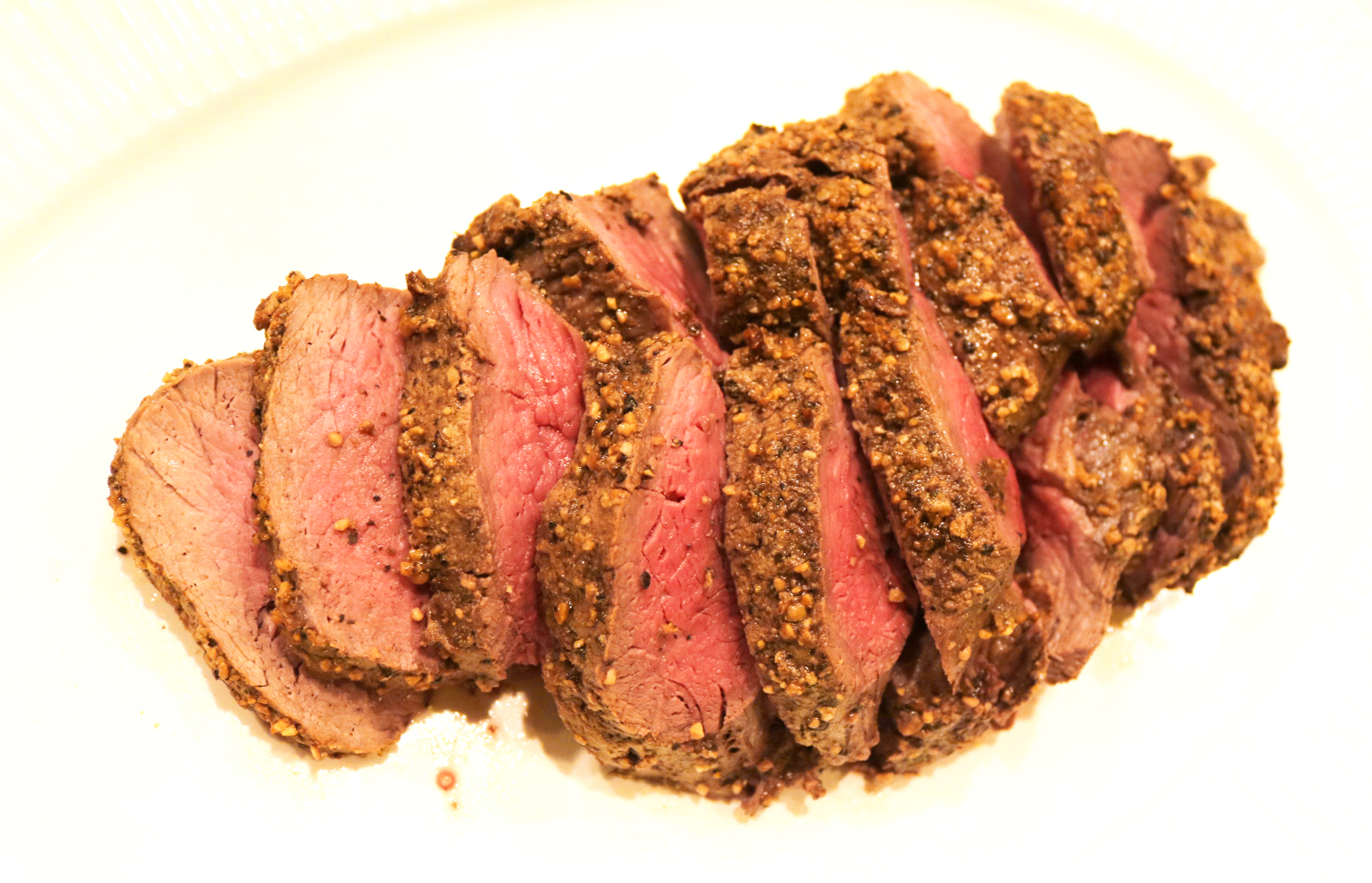 5 ingredients and DONE
Anytime I see a beef tenderloin on sale I grab one. The meat is super tender, it is the filet part of the steak. It cooks quickly and freezes beautifully. I love having one in the freezer for any special occasion that might pop up…you know like it being Monday.
Because the meat is so good you do not need to do much to it. I season it with a course all purpose seasoning, course salt and course pepper and that is it. Seriously, that is all I use. Really… I promise, thats it.

Sear it
The key to this tenderloin is to sear it on all sides. This helps to keep the juices inside and also gives it a beautiful color and crust from the course seasoning.
I like to sear it in the same pan that I roast it in, this way all the flavor stays together and get even more intensified as it roasts. I am getting so hungry just thinking about it.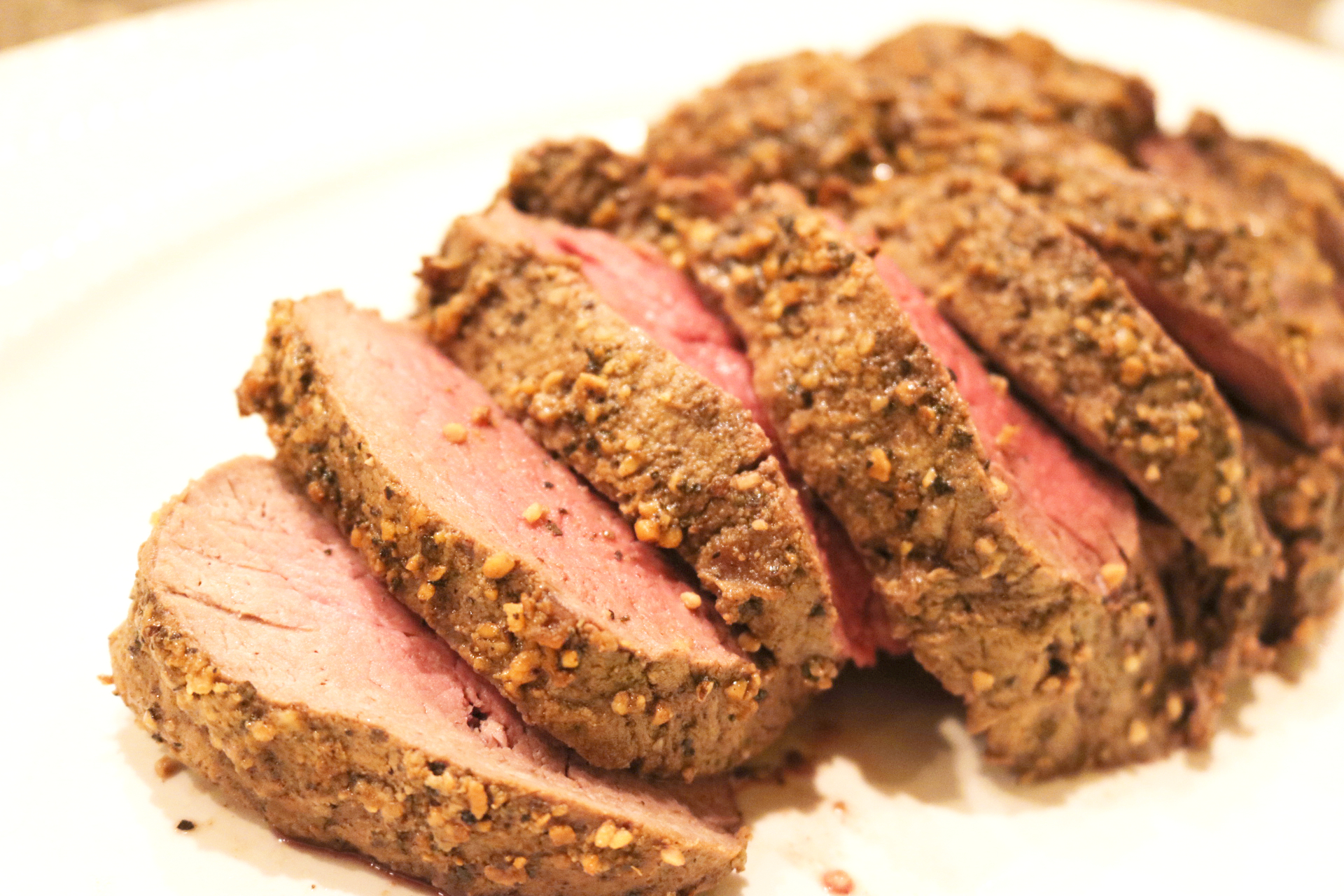 Cooked perfectly
I always use a meat thermometer to ensure it is cooked perfectly. We like our steaks medium rare so I roast the tenderloin until it reaches 125 degrees int he middle. As the meat rests it come up another 5-10 degrees making the center a perfect medium rare, with the ends being closer to medium.
This works perfectly if you people in your group who like their meat cooked to different temps. Everyone can get it just the way they want it….without all the extra time on the grill.
You need to make this ASAP
Chelle Chelle
Weeknight Beef Tenderloin
A quick weeknight beef tenderloin that is perfect for a busy weeknight that you want to feel special.
20 minPrep Time
20 minCook Time
55 minTotal Time
Ingredients
4-5 lb beef tenderloin, trimmed of any excess fat
4-5 tablespoons all purpose seasoning
1 tablespoon course salt
1 tablespoon course pepper
2 tablespoons vegetable oil (or avocado oil)
Directions
Preheat oven to 425
Remove tenderloin from refrigerator and let come sit out on counter for 20 minutes, to take the chill off
Cut tenderloin in half if needed to fit into a large oven proof skillet
Season all sides of the tenderloin with all purpose seasoning, salt & pepper
Heat oil in skillet over medium high heat
Sear tenderloin on all sides, working with 1/2 of the tenderloin if needed
Once all sides are seared (even the ends), place into oven and cook until the center reaches 125 degrees for medium rare and 130 for medium
Remove and let sit for 10-15 minutes before cutting
Serve and ENJOY!
Notes
Use your favorite all purpose seasoning, or your own seasoning blend
** 0 Net Carbs, 42g Fat, 68g Protein as based on Carb Manager App
7.8.1.2
420
https://sparklesnsprouts.com/2018/09/15/roasted-beef-tenderloin/
All images are the property of Sparkles n Sprouts, to use image please contact the webmaster at michelle@sparklesnsprouts.com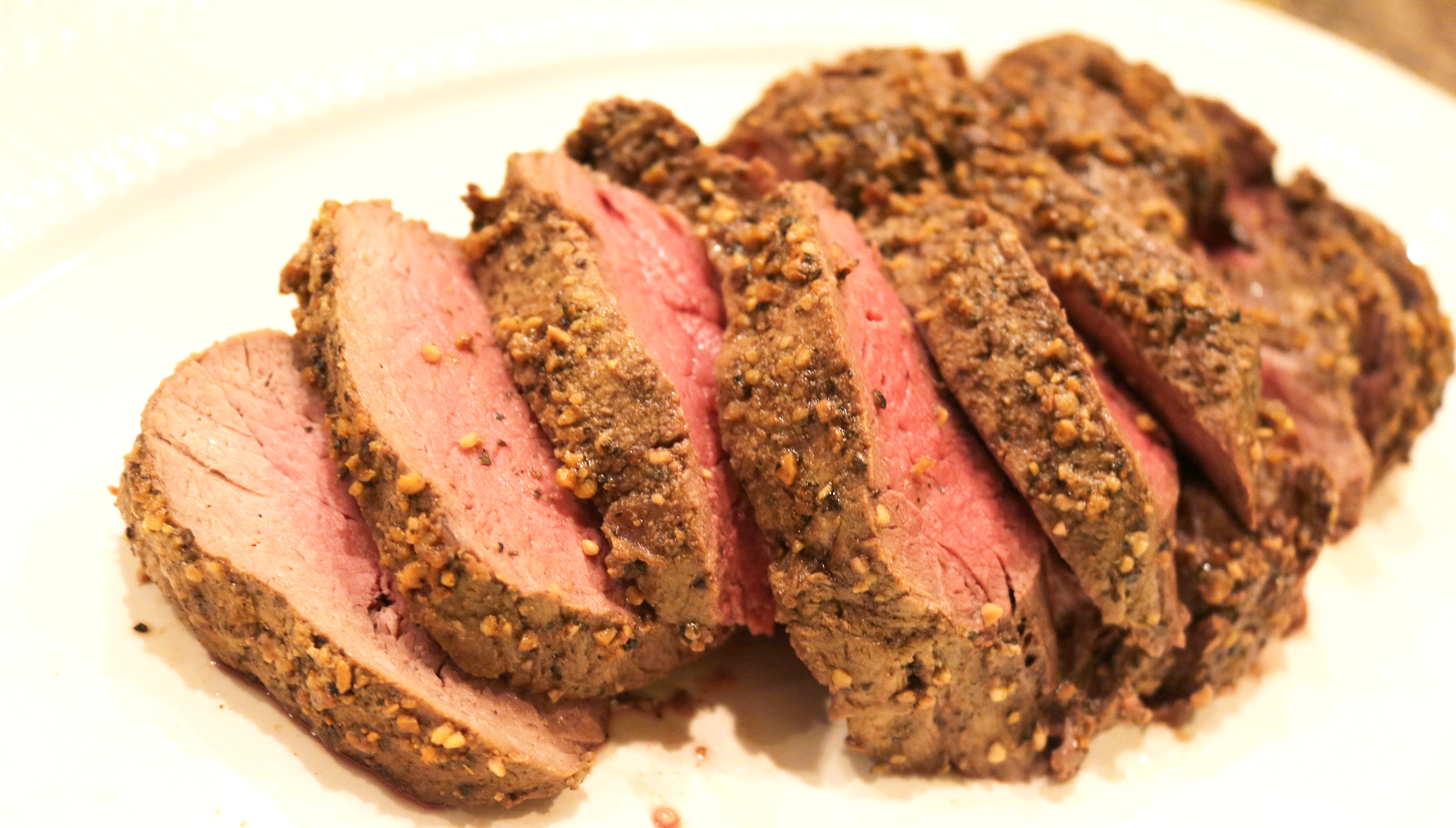 Oh yeah and it is KETO Friendly
To make this tenderloin even better it is 100% KETO friendly. Depending on the seasoning you choose there could be 0 net carbs for this tenderloin…gotta love that!!
I really love it the next day on my salad for lunch with avocado and ranch dressing.
DON'T FORGET TO PIN THIS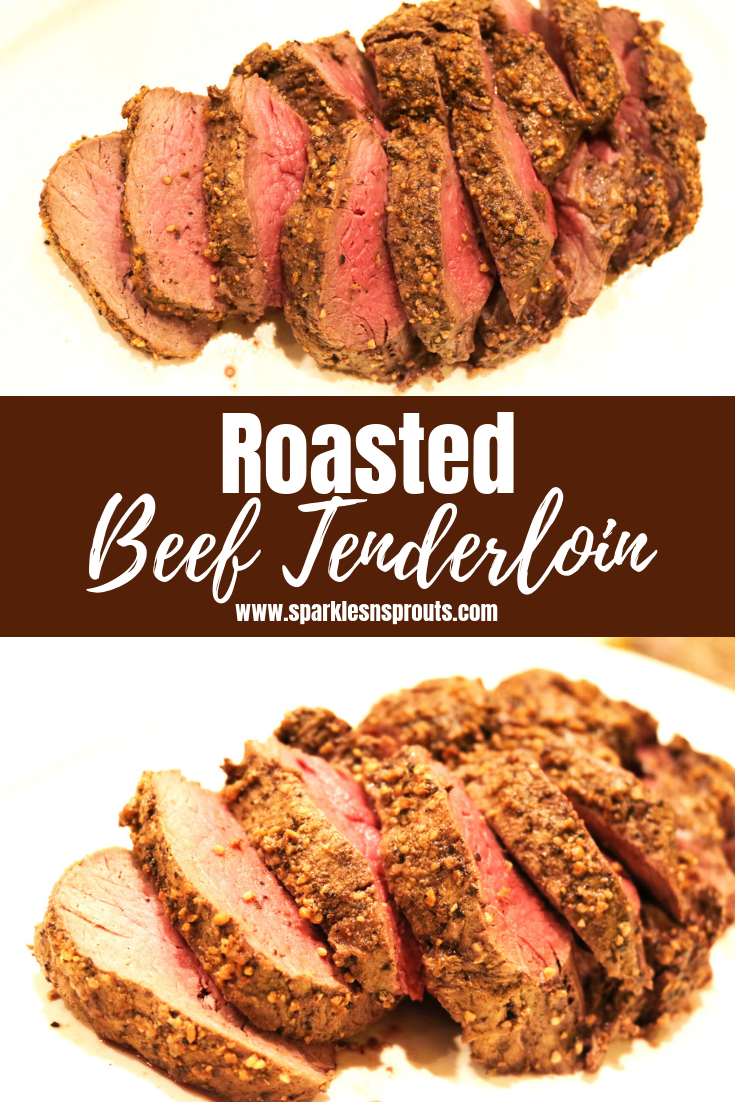 FOLLOW ME BELOW SO YOU NEVER MISS ANOTHER RECIPE