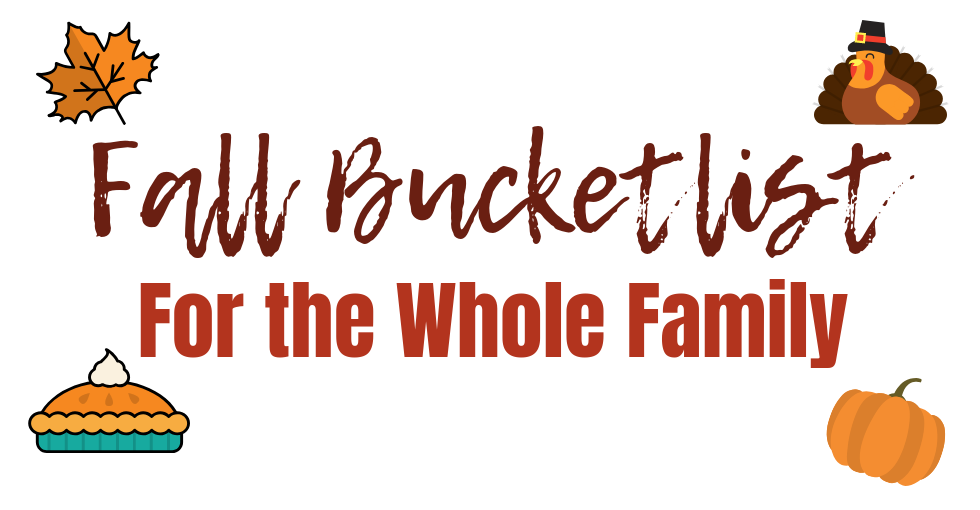 Fall is here… well at least according to the stores and coffee shops. There are pumpkins & pumpkin spice everywhere and the hope of cooler weather coming very soon. To get ready for this favorite time of year download the Fall Bucketlist
It has something for everyone in the family.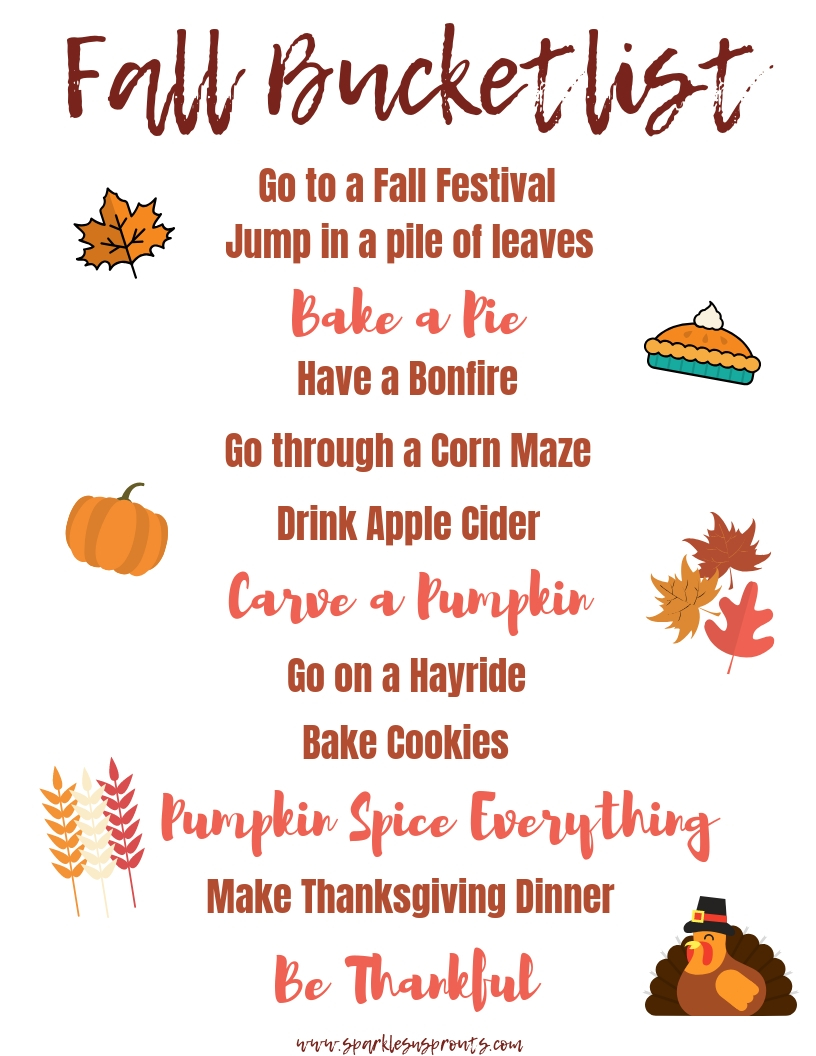 Fall Foodie Fun
I love everything Fall. I love pumpkin, pumpkin spice, colorful leaves, warm and cozy clothes, football and of course family and friends. This Fall season I am going to do my best to try and enjoy all this season offers and I starting with this bucketlist.
First things first I am going to start with baking cookies and these Pumpkin Sugar Cookies are definately on the menu. After cookies I will jump on the pie bandwagon…so make sure and check back for some of my favorite fall inspired pies.
Of course at the end of Fall is Thanksgiving…well everything is yummy on that day. This year I have some big plans, don't worry I will be sharing all my favorites with you.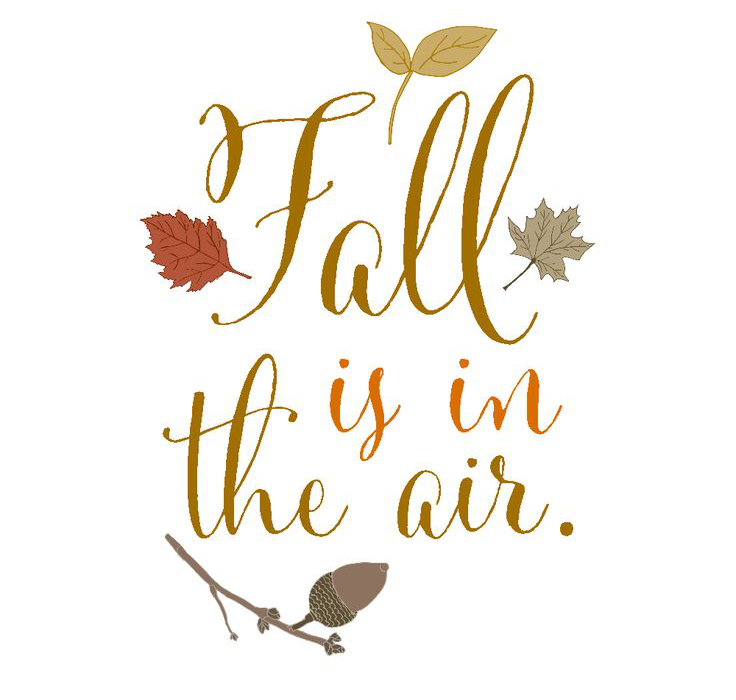 Enjoy the cooler weather
Living in southeast Texas I do not get a whole lot of "Fall" weather but when we do I get outside as much as possible. I love going for a hayride, go through a corn maze, pick out the perfect pumpkin and enjoy a bonfire or two.
Of course I enjoy all these things dressed in a flannel shirt and booties on my feet….like I said we don't get a whole lot of fall weather but we dress like we have it all season long.
Pin this list so you can find it!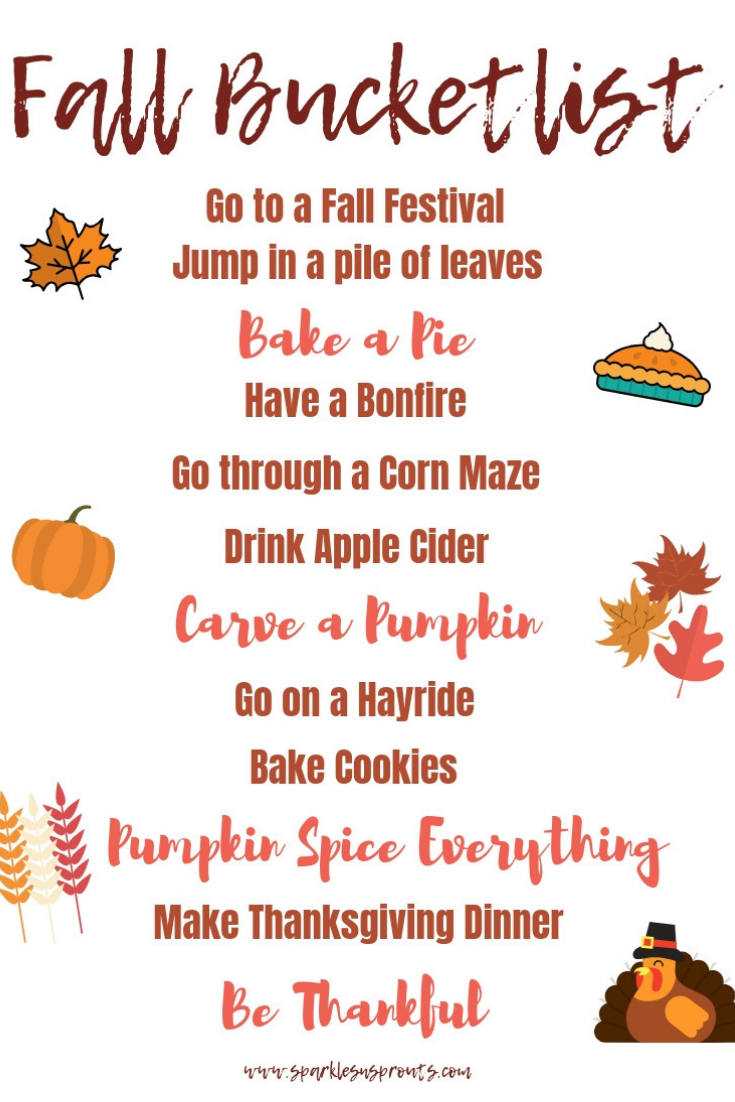 Make sure and tag us @sparklesnsprouts on Instagram, Twitter and Facebook
when you post your family pics so we can share in the Fall fun we are having!
Download your FREE Printable Fall Bucketlist HERE