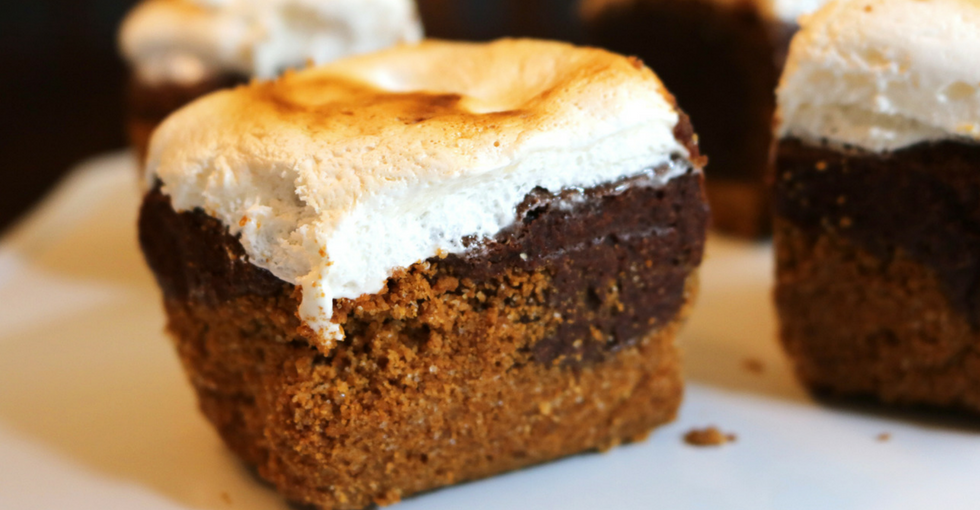 S'mores are a must make for me each summer. Growing up we would have them every July 4th at my grandparents farm and I just fell in love with them, and even now as an adult I crave them when it gets hot outside.
There is one problem though, I do not live on a farm and I don't camp so to still enjoy a favorite treat I decided to make them into a brownie…yes S'mores Brownies!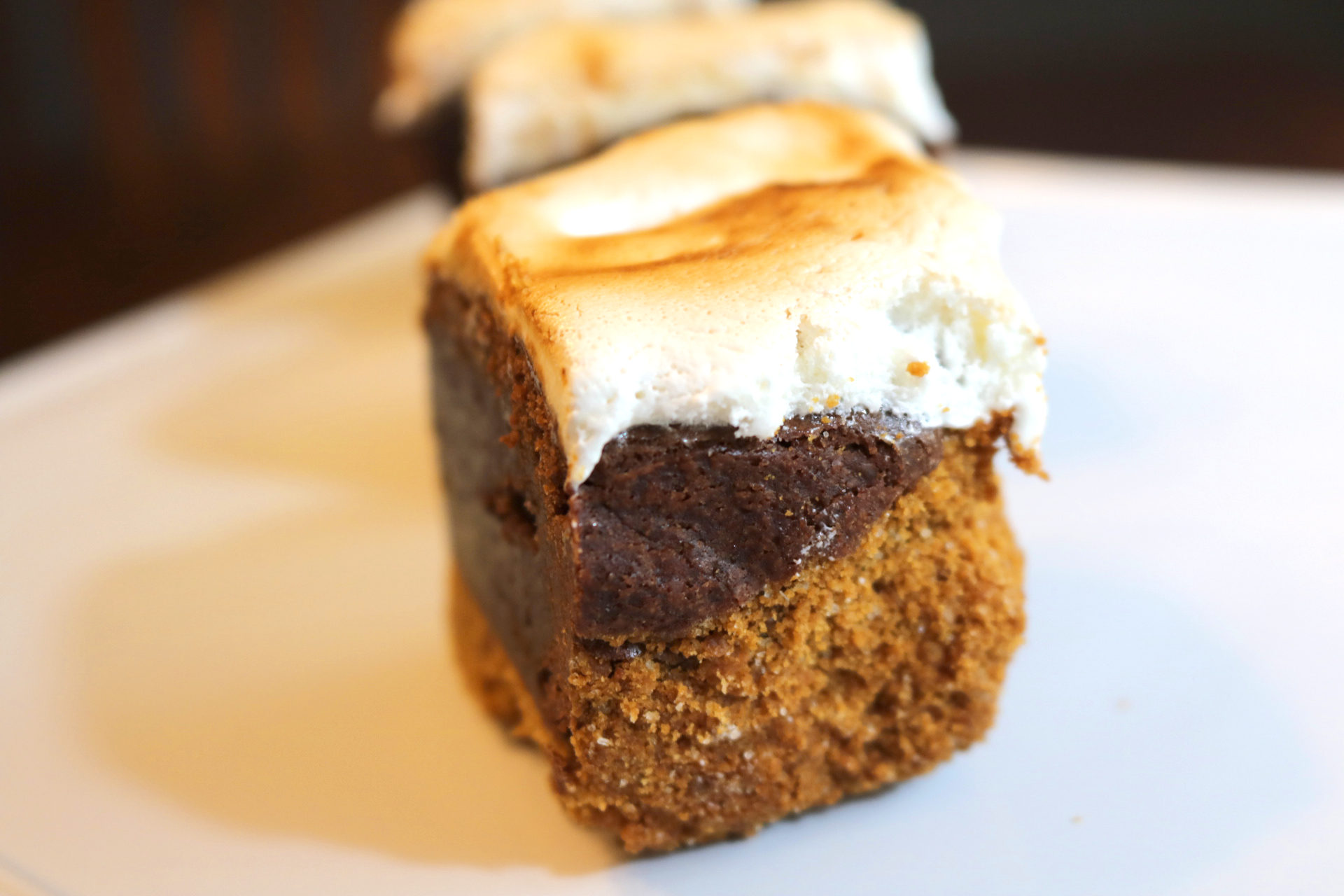 It's all about the layers
I just love the combo of graham cracker, chocolate and marshmallow.
For these brownies it starts with the graham cracker crust…it is golden brown, buttery and SO GOOD!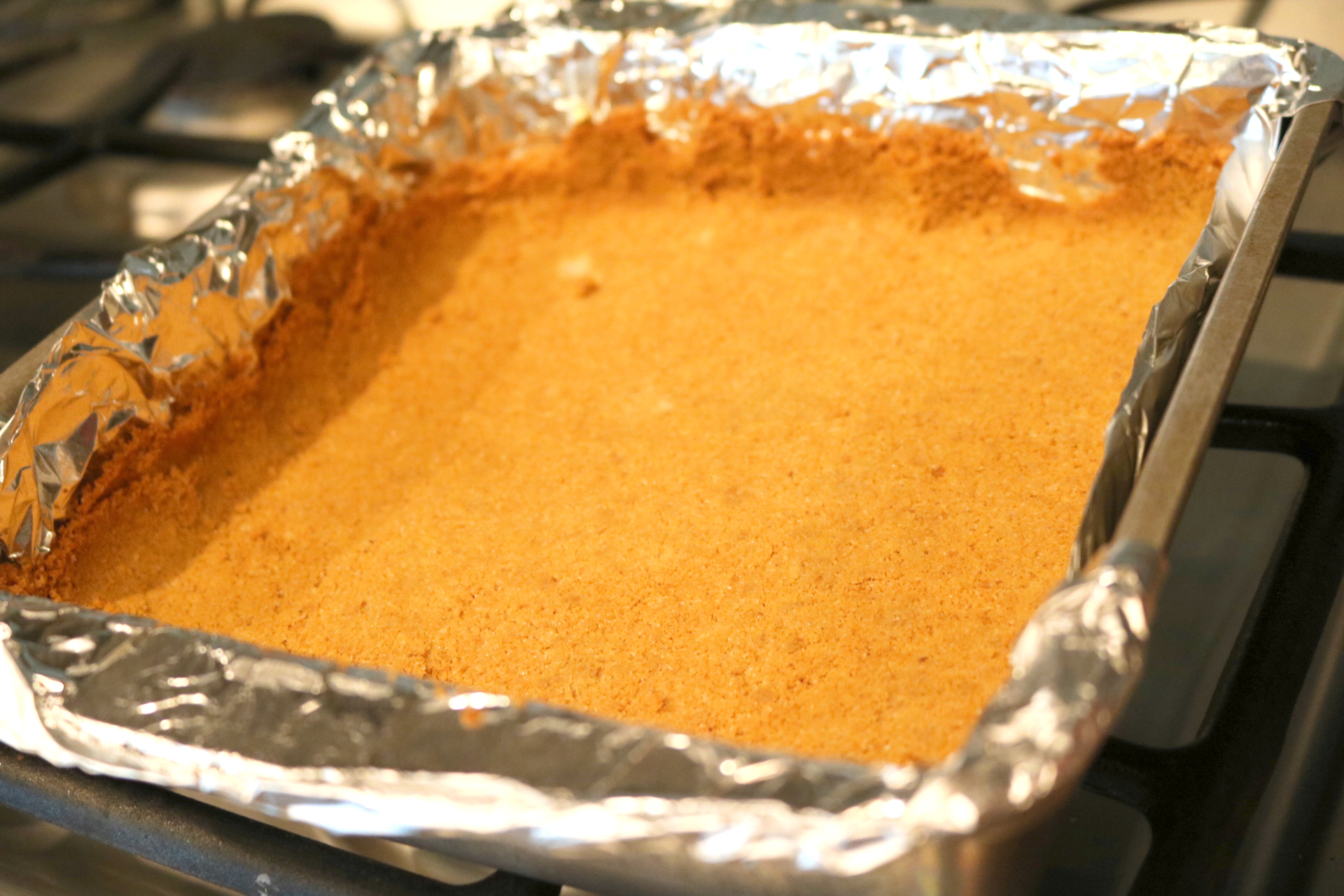 Next comes the brownie. This decadent and super fudgy brownie recipe is the perfect match for the graham cracker crust and the pillowy marshmallow topping.
I love the brownies so much this is my new go to brownie recipe.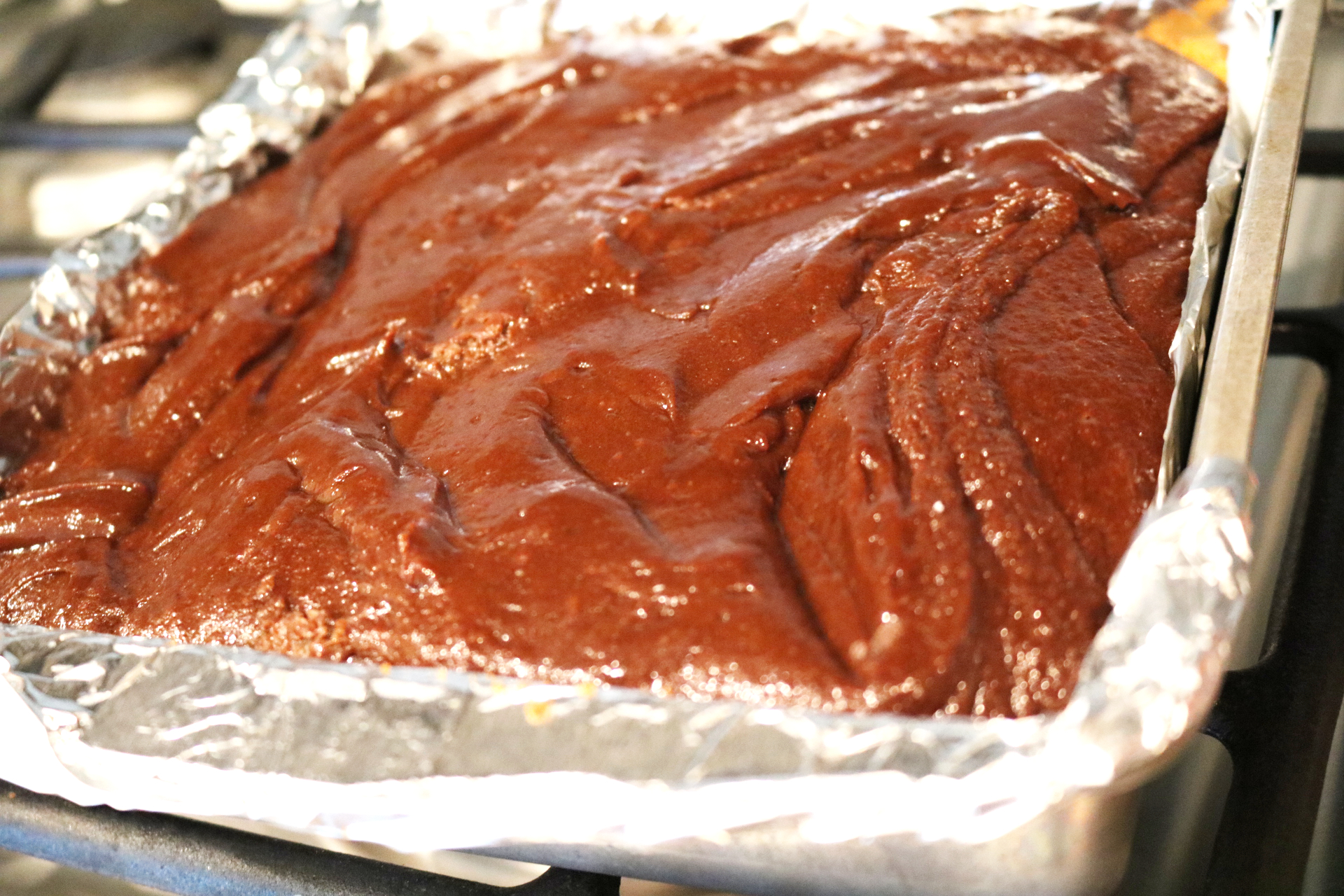 For the marshmallow top I used fluff. You could use actual marshmallows if you wanted, just spread them evenly over the cooked brownies and place them under the broiler to brown.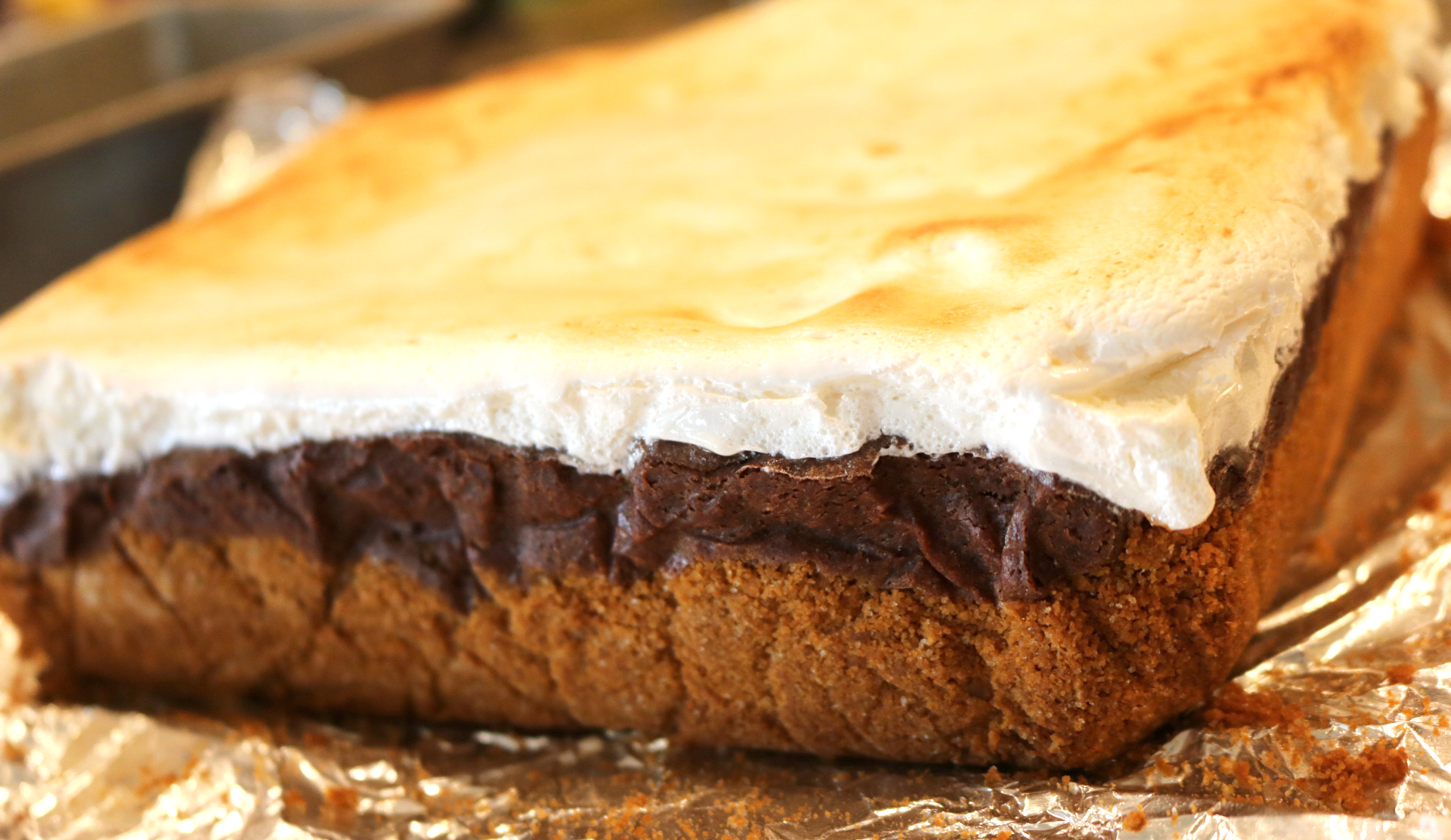 Ooooey, Goooey Goodness
Just like a s'more straight from the campfire these S'mores Brownies are super rich, oooey and goooey with a perfect little crunch in each bite.
They really are the perfect summer time treat!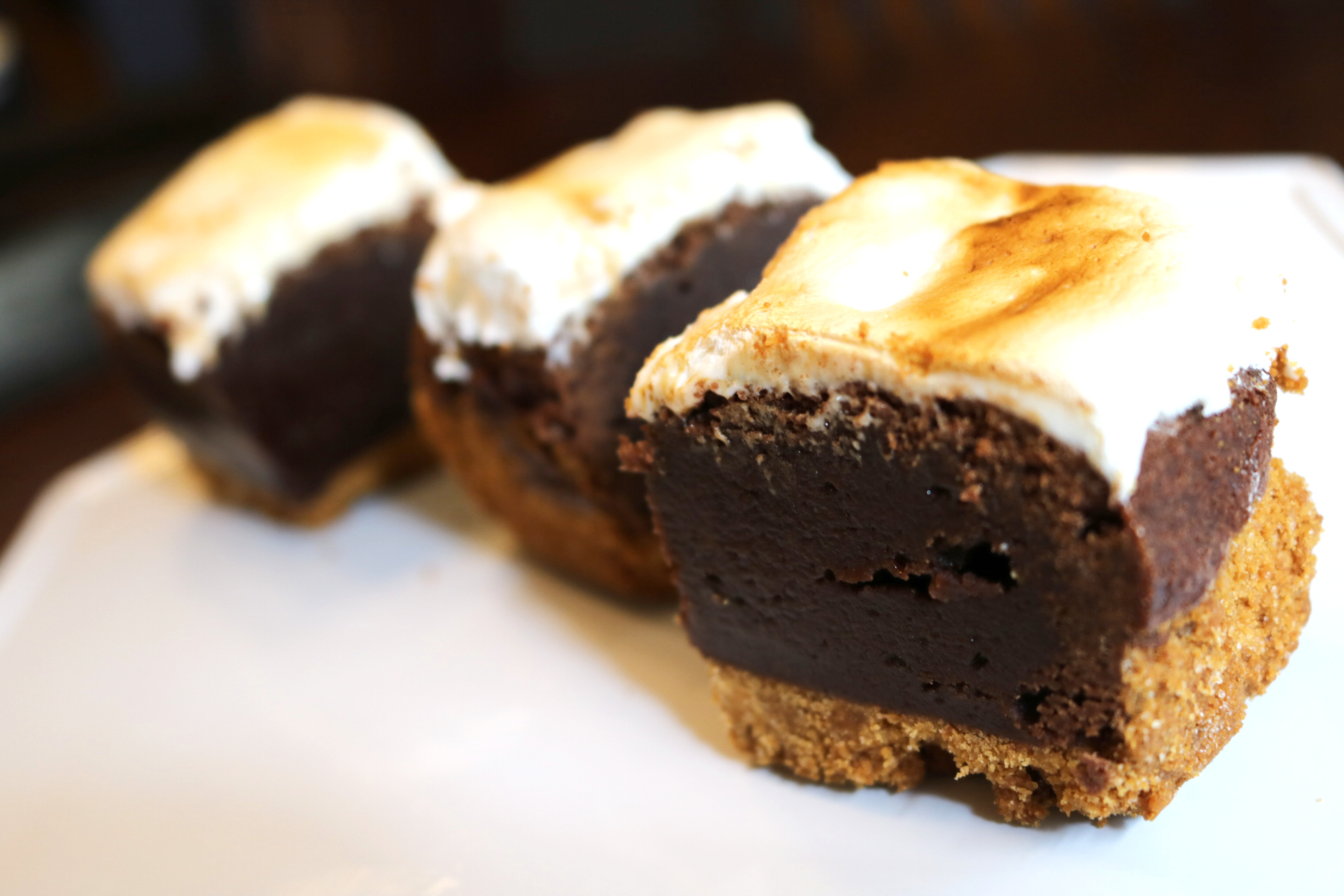 It is time for S'mores
Chelle Chelle
S'mores Brownies
Rich, decadent, sticky and sweet S'mores Brownies are the perfect summer treat. Everything you love about a s'more without the campfire!
20 minPrep Time
50 minCook Time
2 hrTotal Time
Ingredients
Crust
2 cups Graham Cracker crumbs
1/4 cup sugar
6 Tablespoons butter, melted
1/2 teaspoon salt
Brownies
2 cups semi sweet chocolate chips
1 cup butter
1/2 cup brown sugar
1 1/2 cups sugar
4 eggs, beaten
2 1/2 cups flour
1 teaspoon salt
Marshmallow Topping
8-10 oz Marshmallow Fluff
Directions
Preheat oven to 350
Line a 9x9 pan with aluminum foil or parchment paper and spray with nonstick spray, set aside
In a medium bowl combine graham cracker crumbs, sugar, butter and salt
Press into prepared pan, bring it up the sides
Bake for 10 minutes
In a medium saucepan melt chocolate chips and butter over medium heat, stirring constantly
Remove from heat and let cool for 5 minutes
Slowly add in flour, stirring until just combined, making sure to not over mix
Carefully spread over baked crust
Bake for 40-45 minutes or until toothpick inserted into the center comes out with a few crumbs
Remove and let cool for minutes
Heat marshmallow fluff in microwave for 30 seconds
Spread fluff over brownies
Place under broiler for 4-5 minutes, watching it carefully, until fluff is just browned
Remove and let cool completely before cutting
ENJOY!
Notes
You can use mini or large marshmallows instead of fluff if you prefer Store in an airtight container for 3-4 days
7.8.1.2
444
https://sparklesnsprouts.com/2018/08/01/smores-brownies/
All images are the property of Sparkles n Sprouts, to use image please contact the webmaster at michelle@sparklesnsprouts.com
Make sure and Pin this recipe so you can find it later!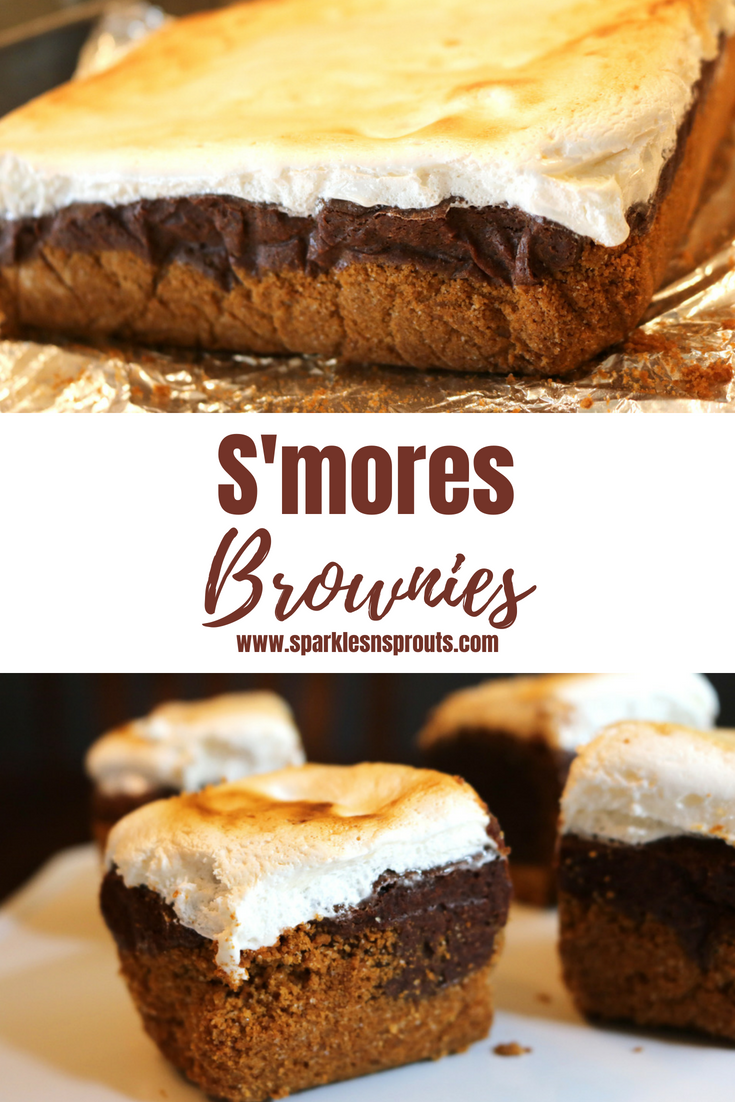 Tag us on Instagram, Twitter and Facebook @sparklesnsprouts with #smorebrownies so we can see your own S'more Brownie creations.