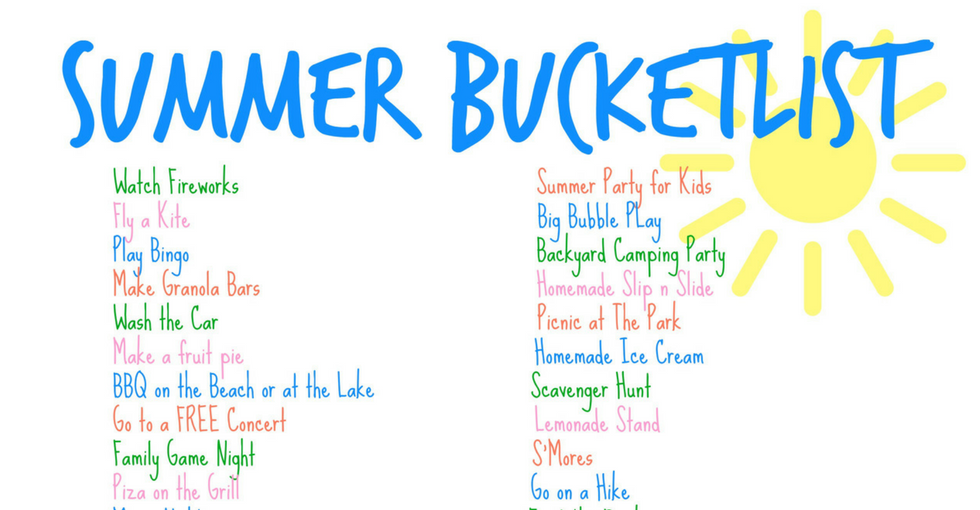 Happy First Day of Summer!!
I cannot believe how fast this year is going. It feels like Christmas was just yesterday. Because the year is flying by I have made a commitment to enjoy the summer with my friends and family. Slow down a bit and try and knock off as much as I can off this bucket list.
A little something for everyone…
Fun inside and out
Being from SE Texas where it is 100% humid all the time and can rain one minute and be sunny the next I made sure to have activities that are perfect for inside and out. I love getting out as much as I can but sometimes a little AC is a nice thing to enjoy…especially with a fun activity like a talent show for the whole family or a movie night.
Make sure to pin it
Make sure to pin this bucket list and then share it with your family and friends so y'all can make plans this summer.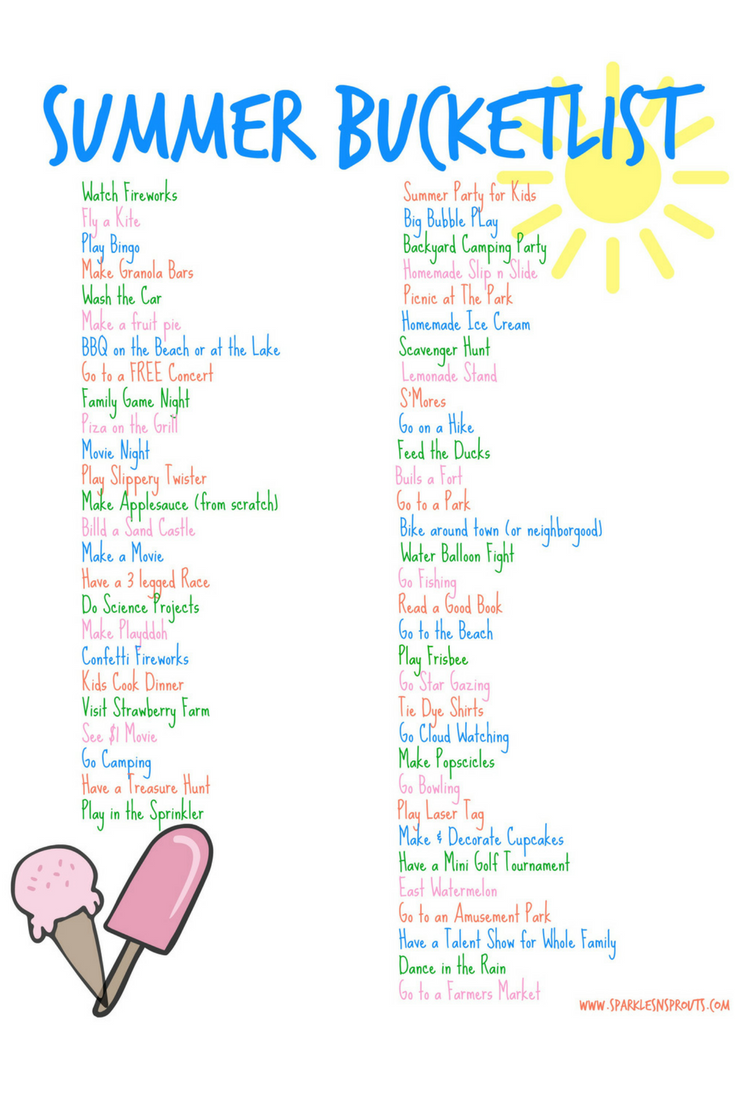 Make sure to share
As you start checking off you bucket list make sure and take pics and share them with us @sparklesnsprouts on Instagram and Twitter with and Facebook so we can all see how much fun you are having.
To print click here