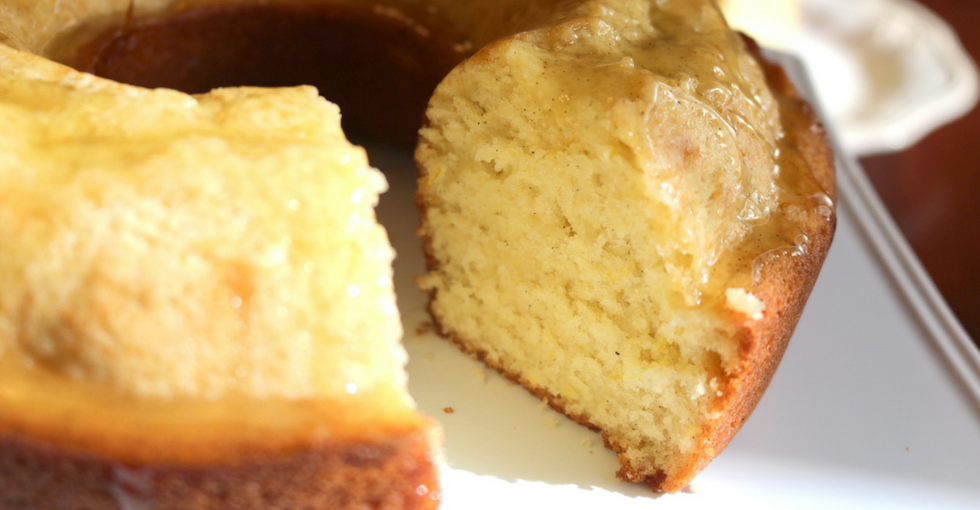 Have you ever woke up one morning and been craving cake? Well, that happened to me just last week. I literally woke up and wanted a slice of cake…yep I am that girl. To crave my need for cake I jumped right up and got to making this AMAZING Lemon Italian Cream Cake…LOVE IT!!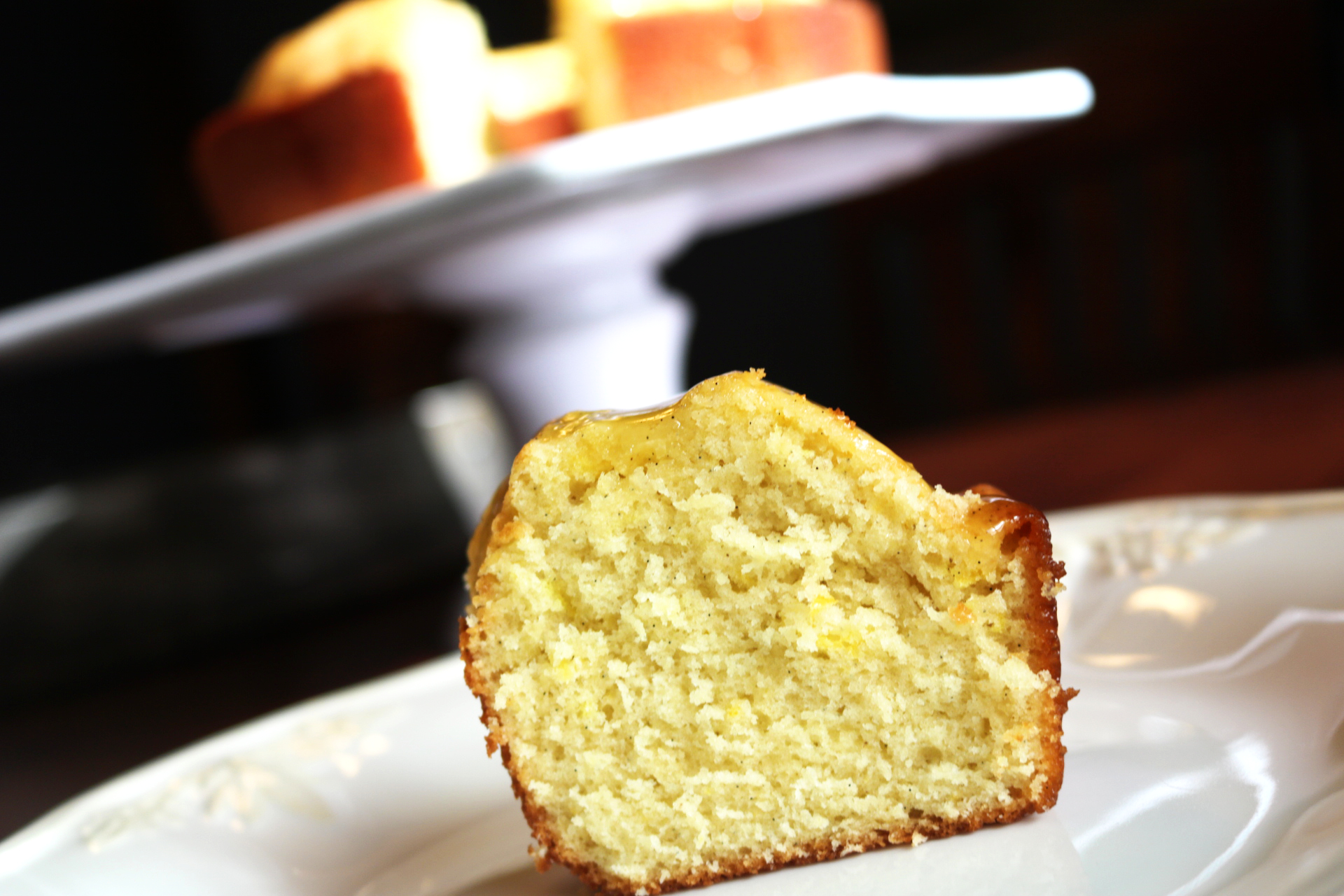 Let them eat cake
Like I mentioned before I woke up craving cake one morning last week but I didn't want a heavy cake like this Chocolate Sheet Cake or this delicious Pound Cake. I wanted a lighter cake, something perfect for summer.
As I was thinking about what I wanted to make I decided lemon was the way I wanted to go and this Italian Cream Cake was the perfect recipe.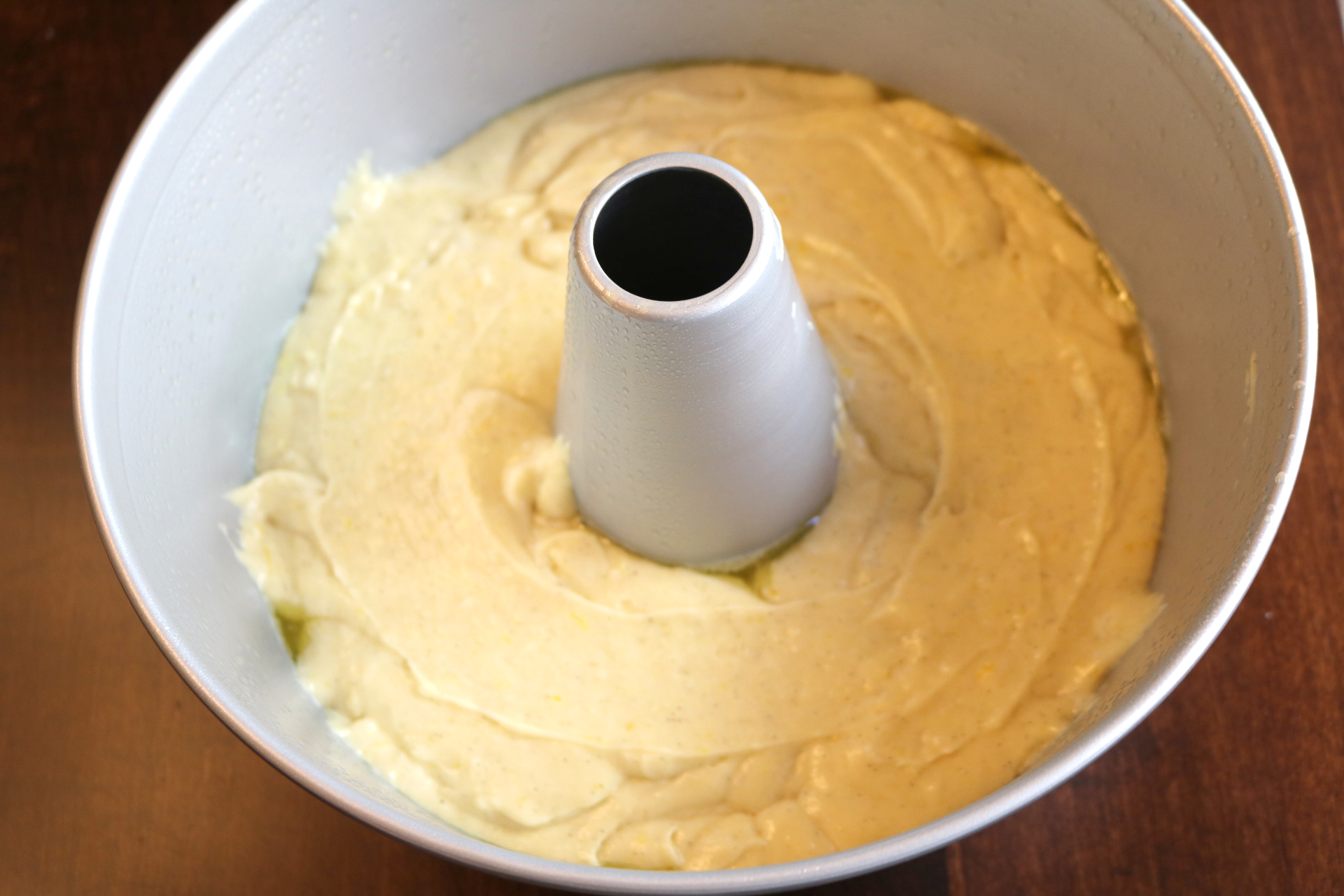 Tube or Bundt
My family has always been fans of a good bundt cake. My mom would make them and have them in the freezer for when company showed up unexpected or for a quick Christmas gift. Over the years I have come up with some of my own favorite bundt cakes for entertaining such as this Vanilla & Fudge one or this Pumpkin Espresso one.
For all my bundt's and my mom I have always used a traditional bundt pan (such as this one) but for this Lemon Cake I went with a this tube pan. So why a tube pan you ask? Honestly I do not have a great answer other than I just wanted to. I love the simplicity of the tube pan and I felt this cake was a perfect option for it. You can use a bundt and it would be beautiful, especially if serving for a brunch or shower.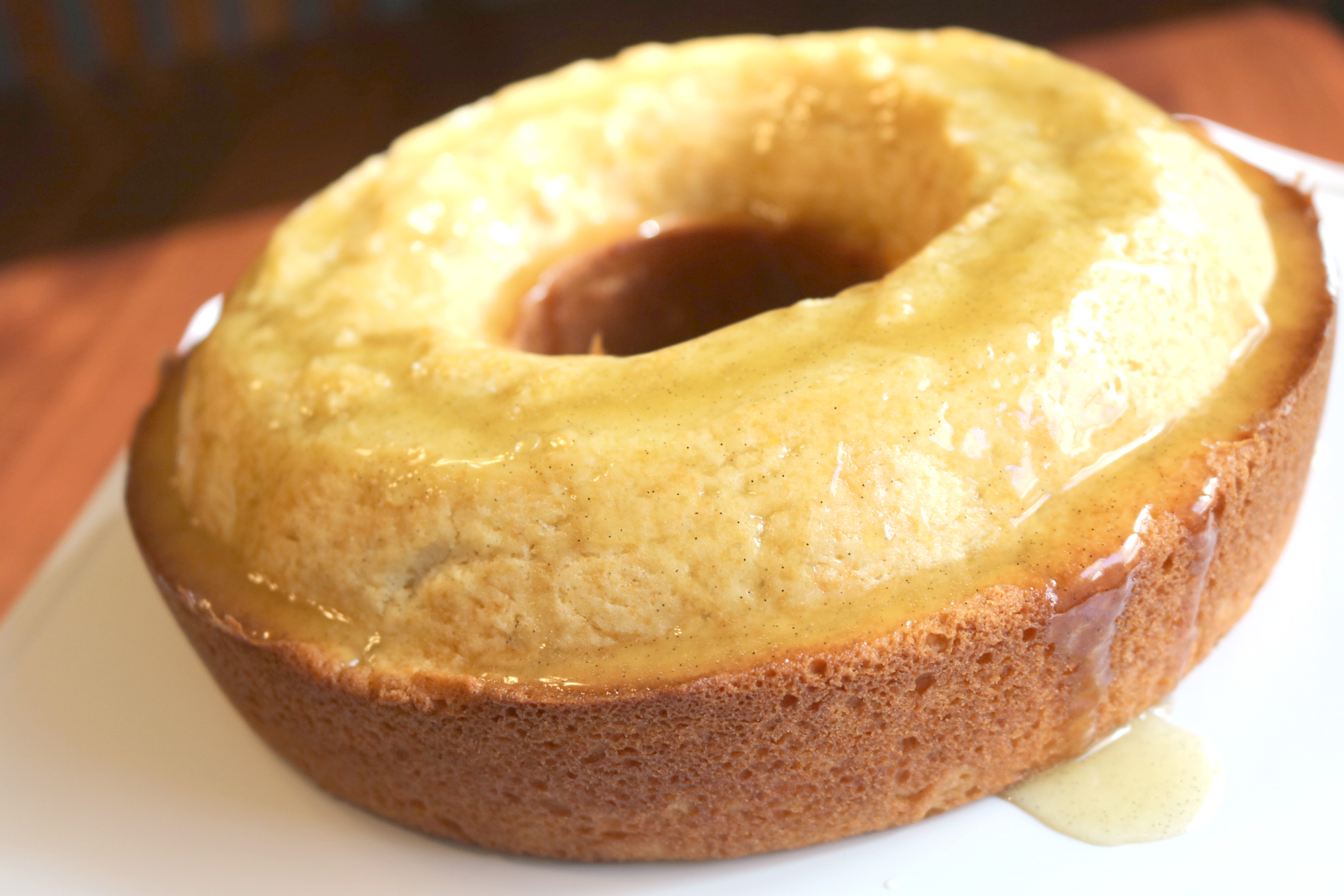 Why Vanilla Bean Paste?
If you have followed me for a while or checked out some of my other sweet treats you have probably seen in most of my recipes I use vanilla bean paste in place of vanilla extract. For me I love the concentrated flavor of the vanilla bean paste and I also love the little flecks of vanilla bean.
In this cake you can see the vanilla bean flecks not only in the cake but also in the glaze. In my opinion it just elevates it and makes it feel more special than you average lemon cake.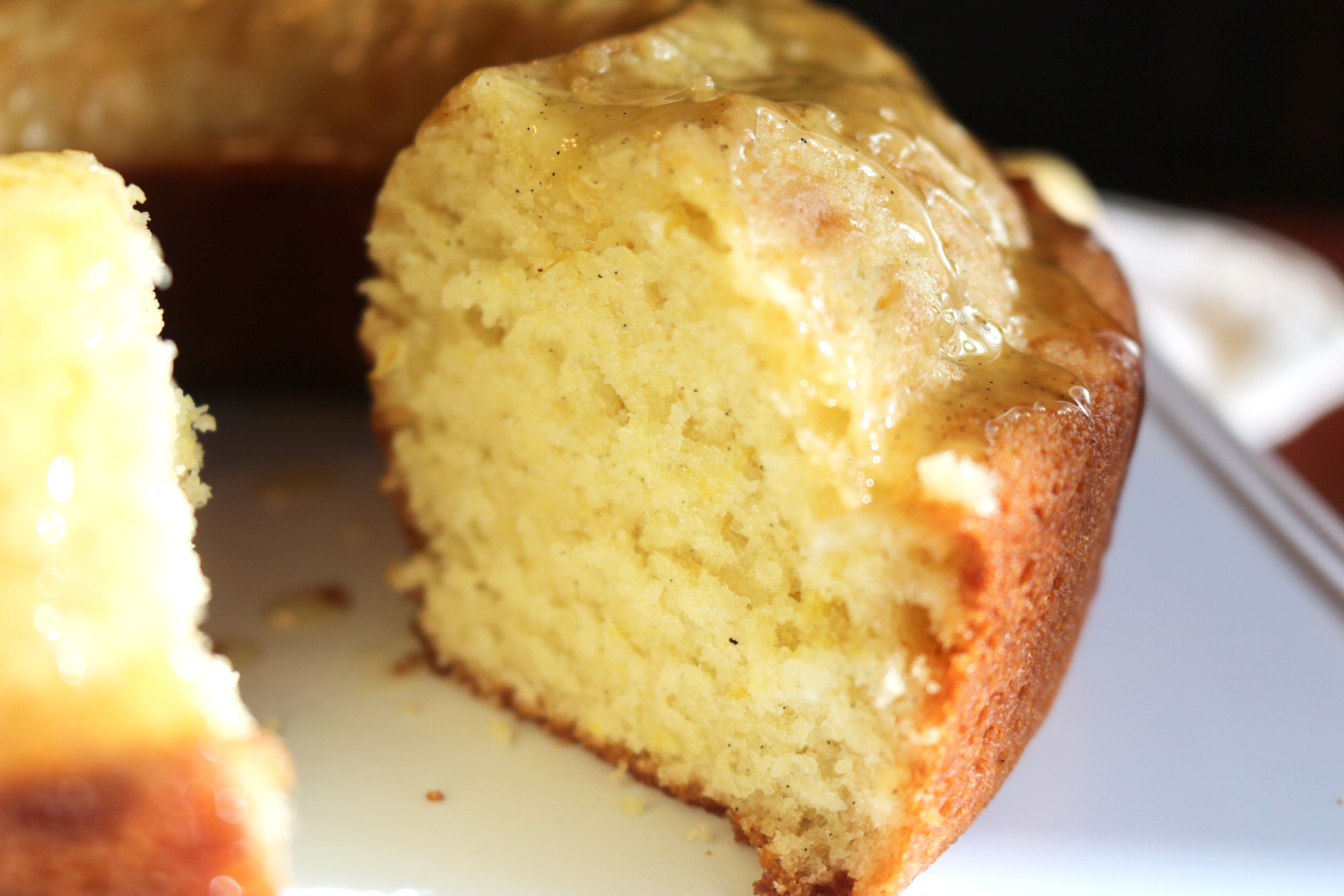 Perfect for anytime of the day
This cake is not only a perfect sweet treat for after dinner but it is also perfect for an afternoon snack or even breakfast. Yes, I said breakfast. I may, or may not, have had it with coffee the morning after I made it and it was AMAZING!
The brightness of the lemon will start your day off with a bit of sunshine making your day GREAT!
Lemon Cake for everyone….
Chelle Chelle
I cake
Lemon Italian Cream Cake
A perfect cake for summer. This Lemon Italian Cream Cake is light but still dense making this perfect for a dessert, snack or breakfast.
20 minPrep Time
45 minCook Time
1 hr, 30 Total Time
Ingredients
Cake
1 3/4 cups powdered sugar
4 eggs
2 cups flour
2 teaspoons baking powder
1/2 teaspoon salt
2/3 cups heavy cream
Zest of one lemon (reserving juice for glaze)
7 tablespoons butter, melted & cooled
Glaze
Juice of one lemon
4 tablespoons butter
1/4 cup sugar
Directions
Preheat oven to 350
Spray a
Tube Pan
or bundt pan with nonstick spray, set aside
In a large bowl whisk together sugar and eggs until light
In a medium bowl whisk together flour, baking powder and salt until just combined
Alternating with the cream slowly fold in cream and flour mixture into egg mixture, until just combined with a spatula
Pour batter into prepared pan
Bake for 40-45 minutes or until a toothpick comes out clean when inserted into center of cake
Remove an let cool for 15-20 minutes in pan and then remove from pan to a cooling rack
While cake is cooling make glaze
In a small saucepan whisk together lemon juice, butter, sugar and
Vanilla Bean Paste
(or extract) until sugar is dissolved
Once you have removed cake from pan drizzle glaze over the top
Let cool completely and then serve
ENJOY!
Notes
To amp up the lemon flavor you can add more zest or the juice of one lemon to the cake if you would like.
7.8.1.2
433
https://sparklesnsprouts.com/2018/06/11/lemon-italian-cream-cake/
All images are the property of Sparkles n Sprouts, to use image please contact the webmaster at michelle@sparklesnsprouts.com
Make sure to celebrate Summer with this easy Lemon Italian Cream Cake, take pics and then tag me on Instagram, Facebook and Twitter @sparklesnsprouts so we can all see your creation.
Also make sure and Pin this post so you don't lose it.