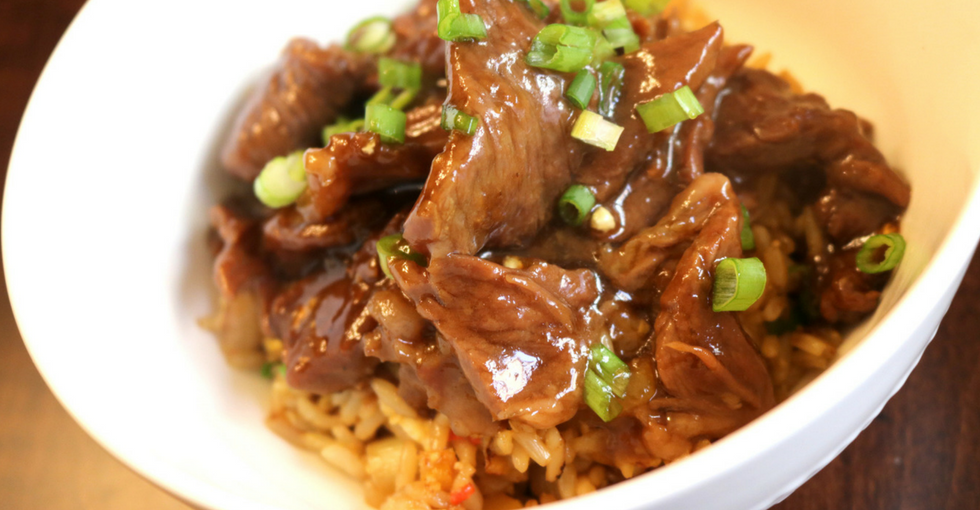 Instant Pot Mongolian Beef
You know I am a big fan of my Instant Pot and I am an even bigger fan now!! This Mongolian Beef recipe has made me an even bigger fan than I was before!!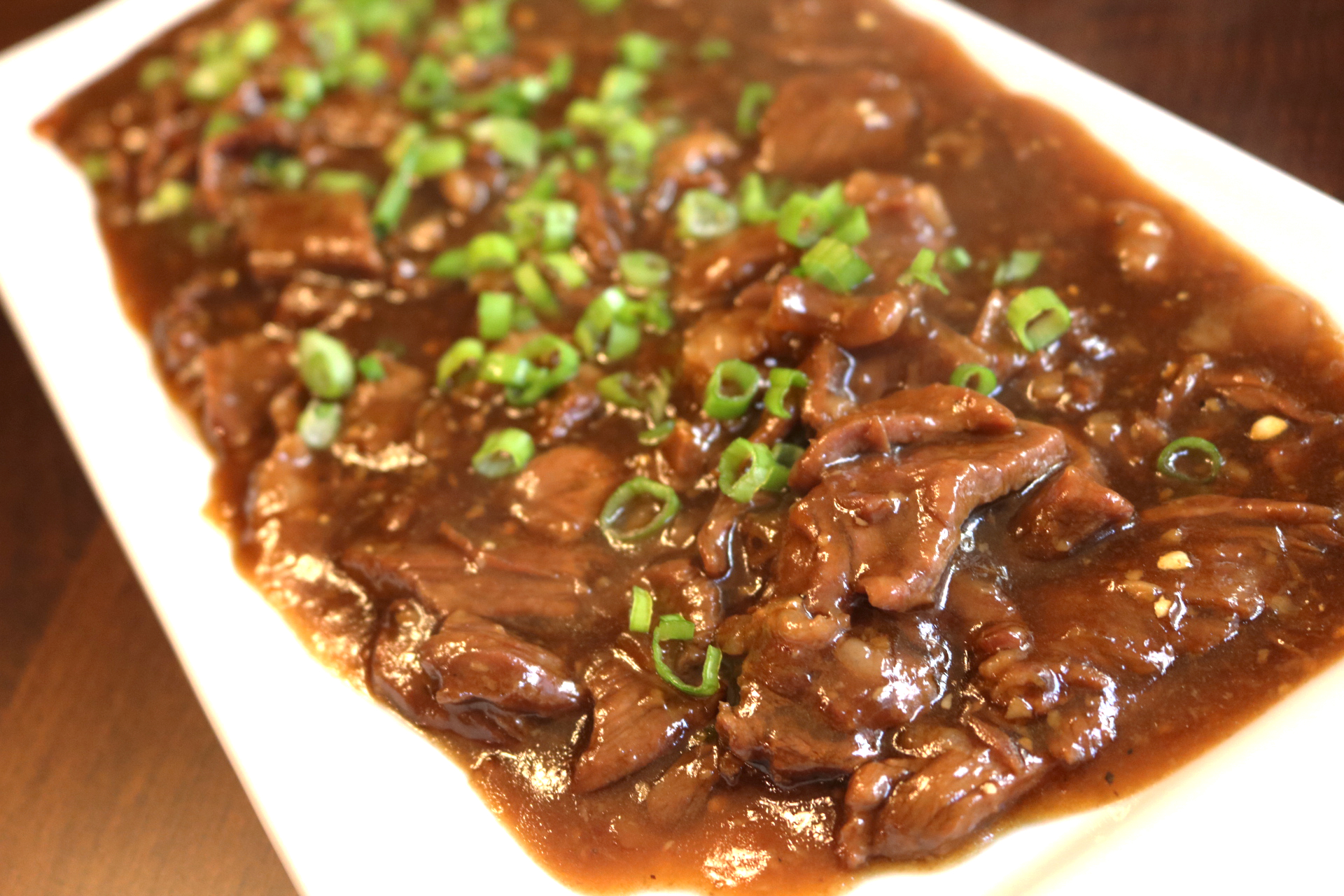 All in the Instant Pot
One of my most favorite parts of the Instant Pot (IP) is that fact that everything can be done in the IP. You can saute, brown and cook all in one pot…I LOVE IT!!
For this dish the flavors really do come all together. They build on each other as you add the ingredients. Again with everything being done in the same pot it just makes it so much better.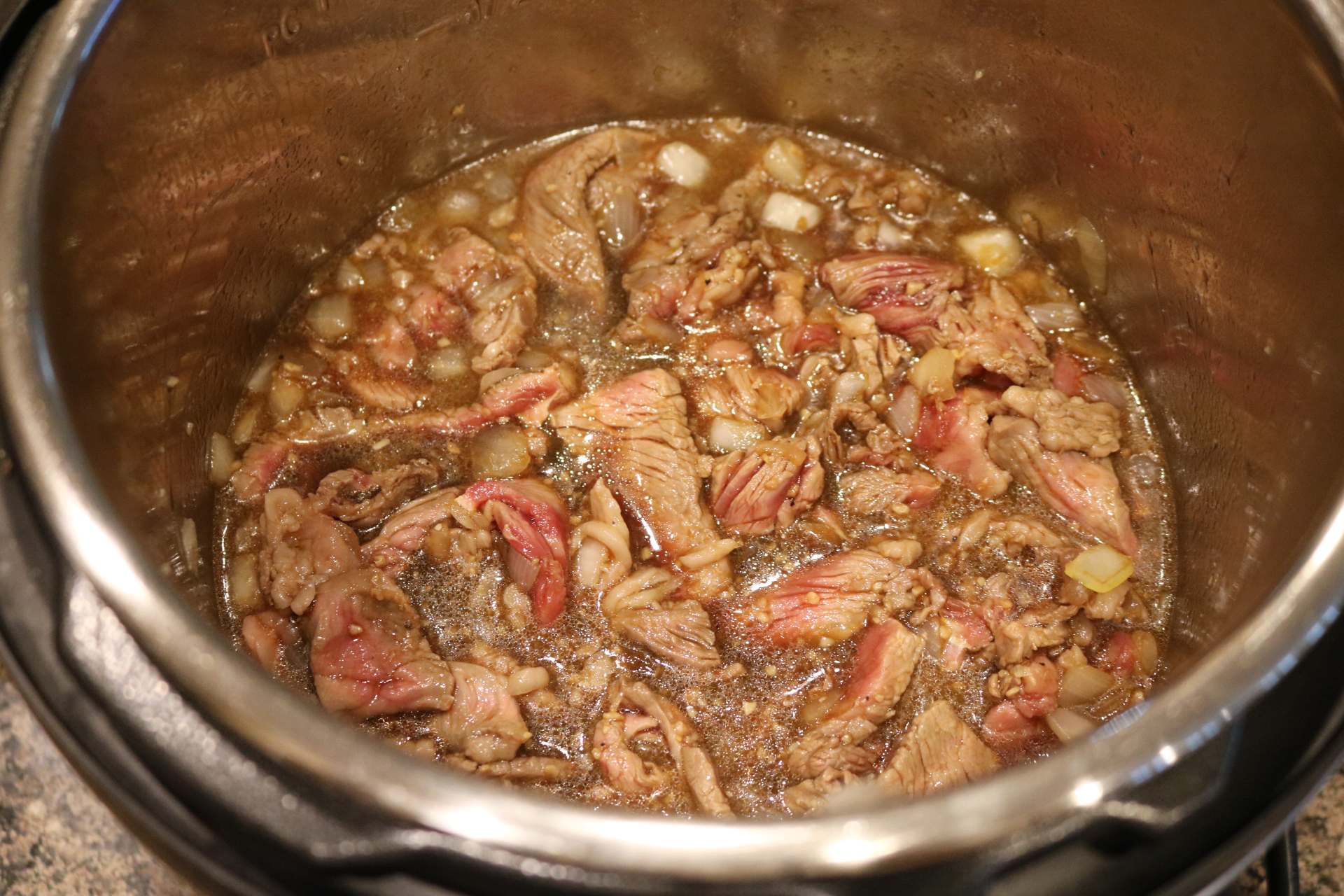 The Foundation
This Mongolian Beef starts with olive oil and sesame oil with onions. If you wanted to throw in some carrots, as a more traditional Mongolian beef has, you could with the onions or in place of the onions. I am not a fan of carrots but I know some people love them. Once the onion has softened you then add in the garlic and thinly sliced beef. Adding everything in in layers really helps to build the flavors.
Once the meat has started to brown you add in the liquid and then let it cook for 10 minutes…YES 10 minutes. Another reason why I love the Instant Pot!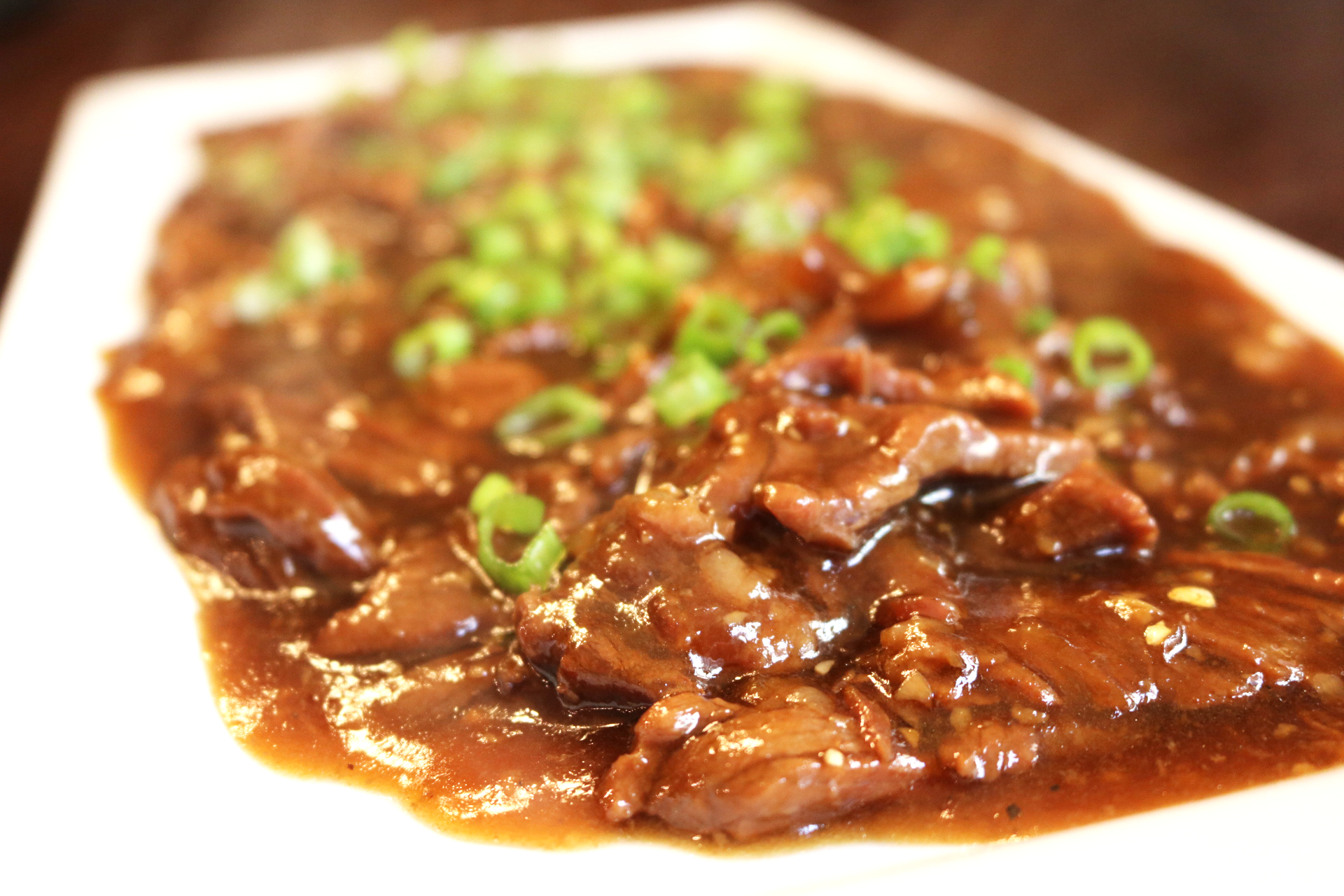 It's just so Tender
Whatever cut of beef you use, whether it is flank steak, strip, or even filet, it is going to come out super tender and delicious. I used a strip that we had just sitting the refrigerator. I sliced it thin and I have to tell you it was DIVINE!
The meat was super tender and really took on all the flavors of the pot. You had a bit of onion, garlic and soy sauce in each bite…and each bite just kept getting better and better.
Dinner is Done…
Chelle Chelle
Instant Pot Mongolian Beef
A super quick and easy Mongolian Beef that is perfect for dinner tonight. It is ready in under 30 minutes and everyone is sure to love it.
5 minPrep Time
20 minCook Time
25 minTotal Time
Ingredients
1 tablespoon olive oil
2 tablespoons sesame oil
1 small onion, chopped
1 cup shredded carrot (optional, I did not use them)
3 garlic cloves, minced
1 1/2 pounds steak (flank, strip, filet) of your choice, cut into very thin strips
3/4 cup soy sauce
3/4 cup water
3/4 cup brown sugar
2 teaspoons pepper
2-3 tablespoons cornstarch
2-3 tablespoons water
1/4 - 1 /2 cup chopped green onions
Directions
In the bowl of the IP add in olive oil and sesame oil
Stir in onion & carrots, if using, and let cook, stirring often, until onions begin to soften
Add in garlic and sliced steak
Allow steak to start to brown and then stir around
Stir in soy sauce, water, brown sugar and pepper
Let come to boil
Lock on lid and switch setting to pressure cooking on high
Set timer for 10 minutes
Once ready quick release
Remove lid and stir
Change setting back to sauté
In small bowl whisk together cornstarch and water until smooth
Add cornstarch mixture into beef mixture and stir to incorporate
Let come to a boil, stirring often, until sauce has thickened
Stir in 1/2 of the chopped green onions
Remove to serving platter and top with remaining green onions
Serve over my Easy Fried Rice or over your favorite rice or noodles
ENJOY!
Notes
Use whatever cut of steak you prefer, cheaper cuts work great as the pressure cooker really tenderizes it
7.8.1.2
428
https://sparklesnsprouts.com/2018/05/23/instant-pot-mongolian-beef/
All images are the property of Sparkles n Sprouts, to use image please contact the webmaster at michelle@sparklesnsprouts.com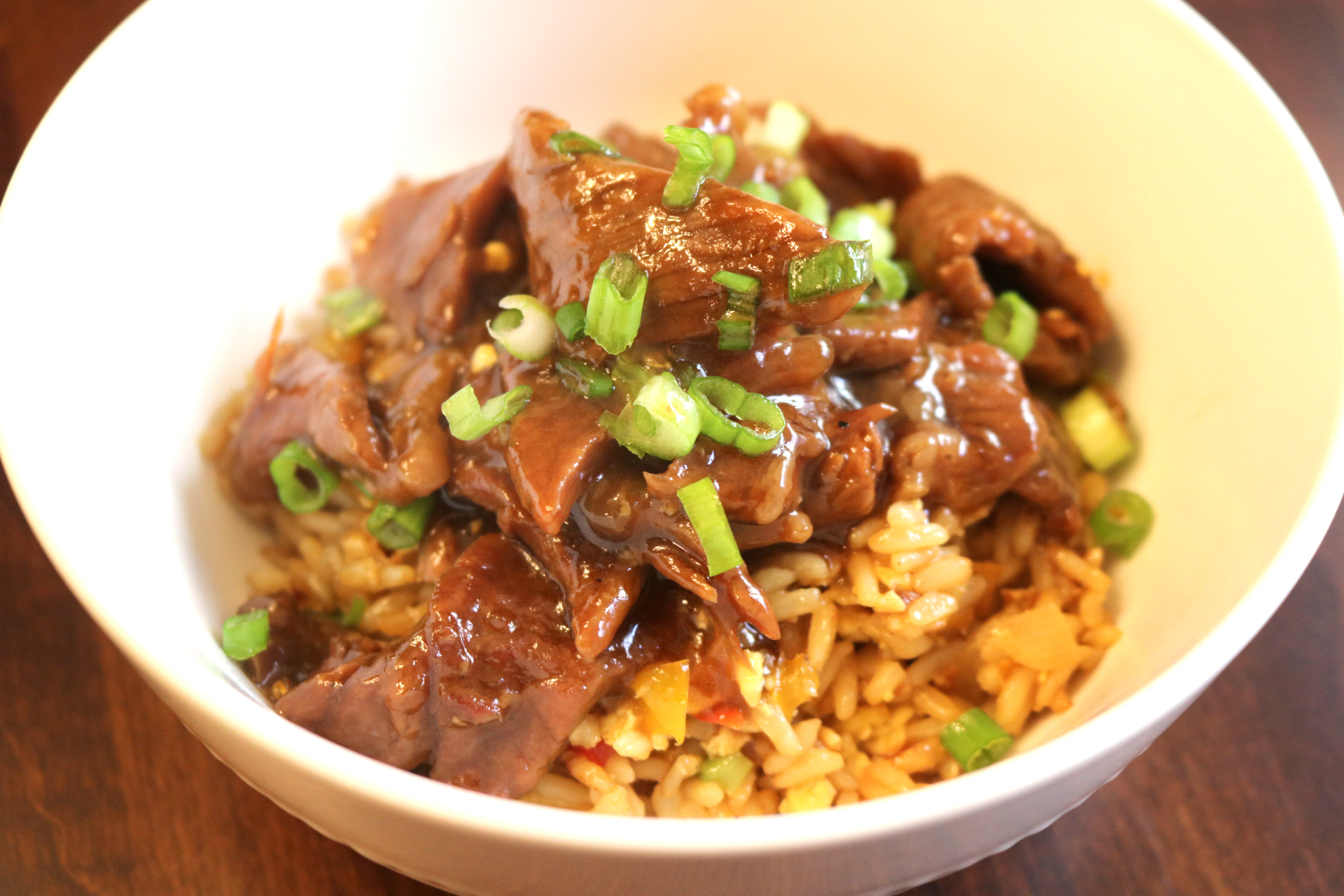 It's not just about the beef
As much as I love the Mongolian Beef on its own I love it even more with my Easy Fried Rice. If fried rice is not your thing it would be great over white or brown rice or even noodles. You just need to make it!
Pin it for Later!!