Chocolate Chip Cookie Brownie Bars
Happy National Chocolate Chip Day!! To celebrate lets talk about my new favorite bars…Chocolate Chip Cookie Brownie Bars!!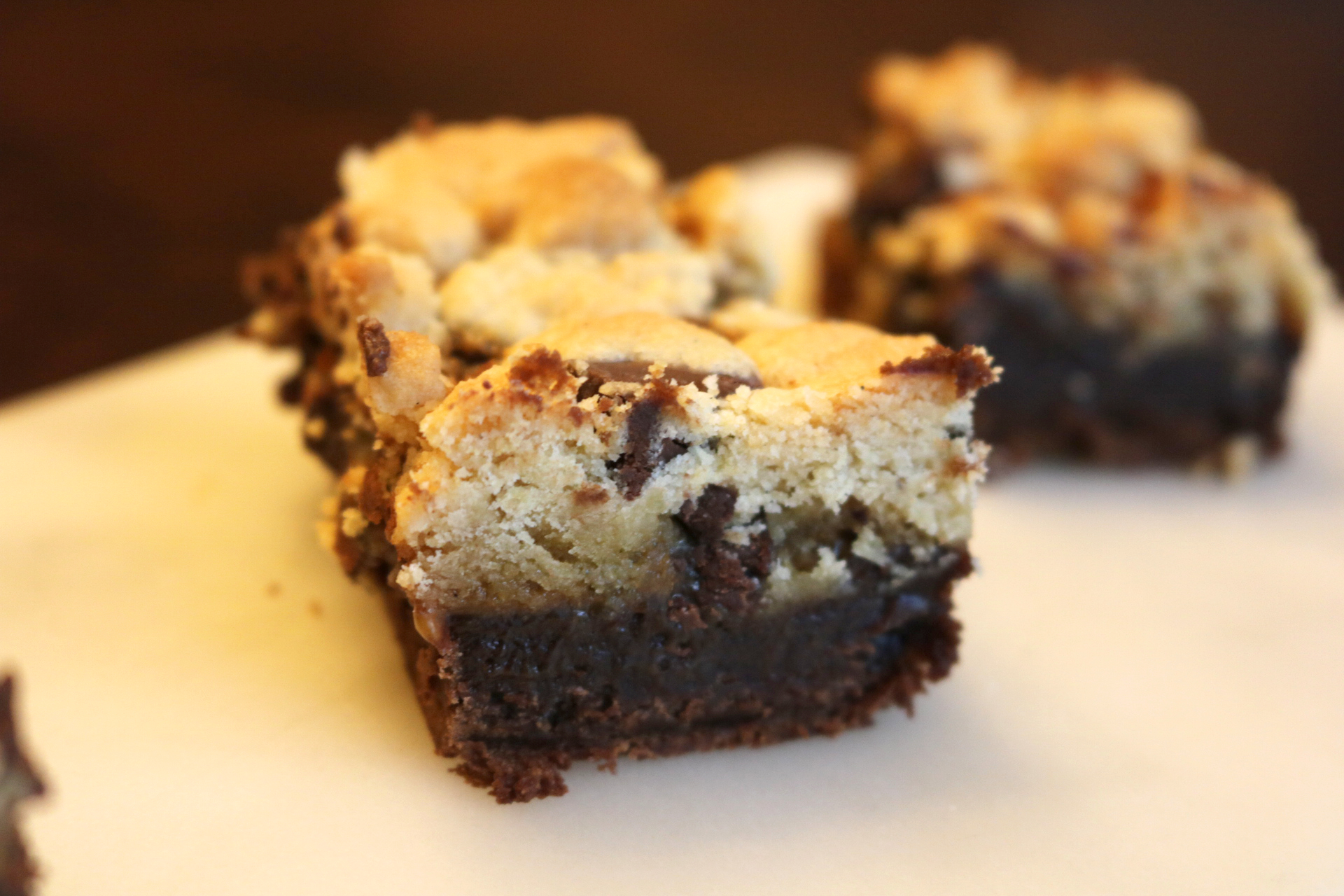 All in one
I am a big fan of a good dessert bar. I love lemon bars, blondies, brownies … really any bar. As many bars as I have made over the years I have a new favorite it… Chocolate Chip Cookie Brownie Bars.
I am a big, big fan of brownies and an even bigger fan of chocolate chip cookies so I decided I had to put them together into one bar so I didn't have to choose between the 2 anymore.
Each bite has the perfect bit of fudgy brownie and then it is topped with a delicious chocolate chip cookie with a caramel surprise just to make it even better.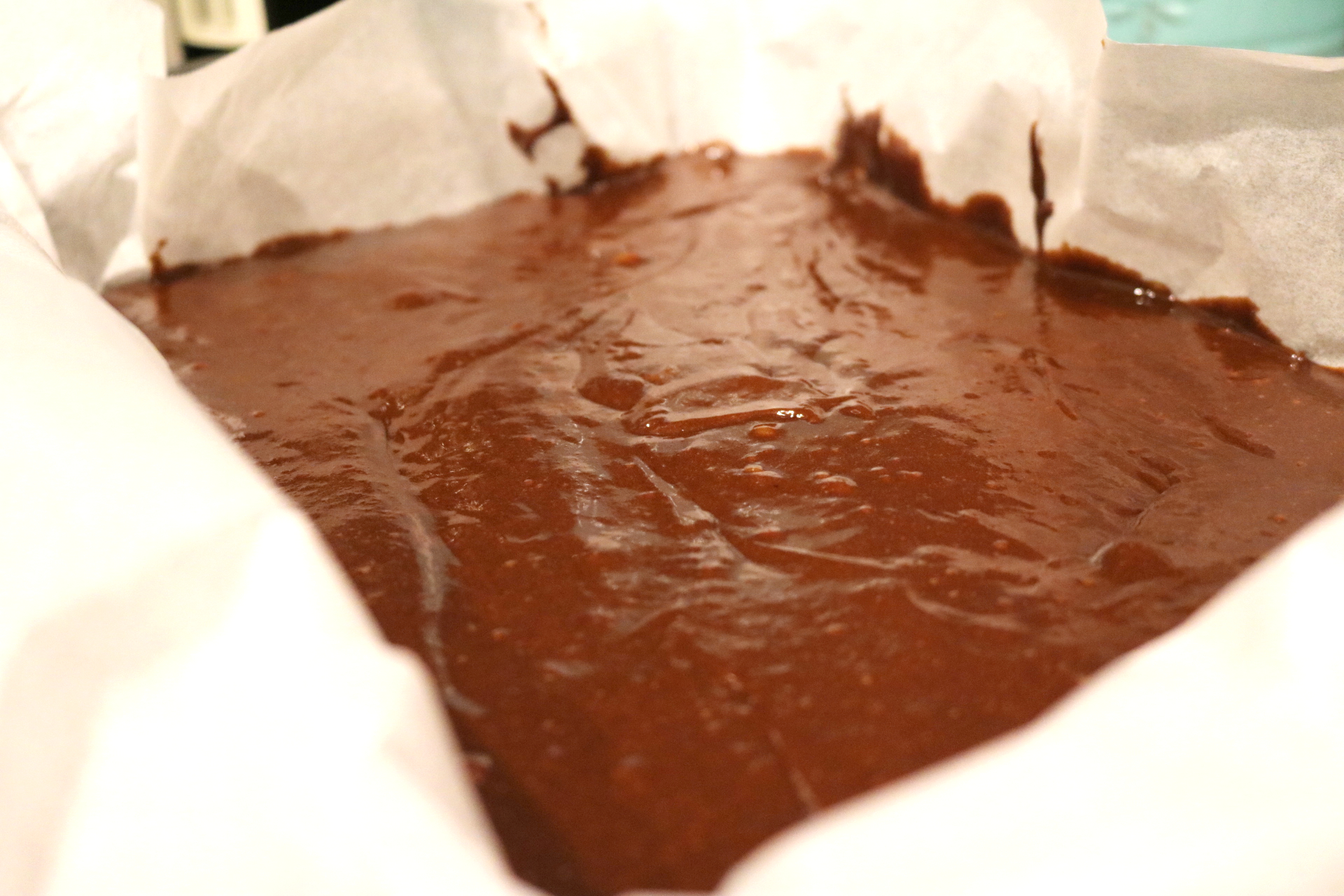 It all starts with a fudgy brownie
I have made my fair share of brownies over the years but these are one of my favorites for sure. They are made with chocolate and cocoa powder giving them an extra rich chocolatey kick. I also use a bit of espresso powder to really bring out the chocolate but if you don't have's ok…they will still be AMAZING!
I used dark chocolate as the base for these brownies but you could use semi sweet, milk or even unsweet if you would like. Now lets talk caramel.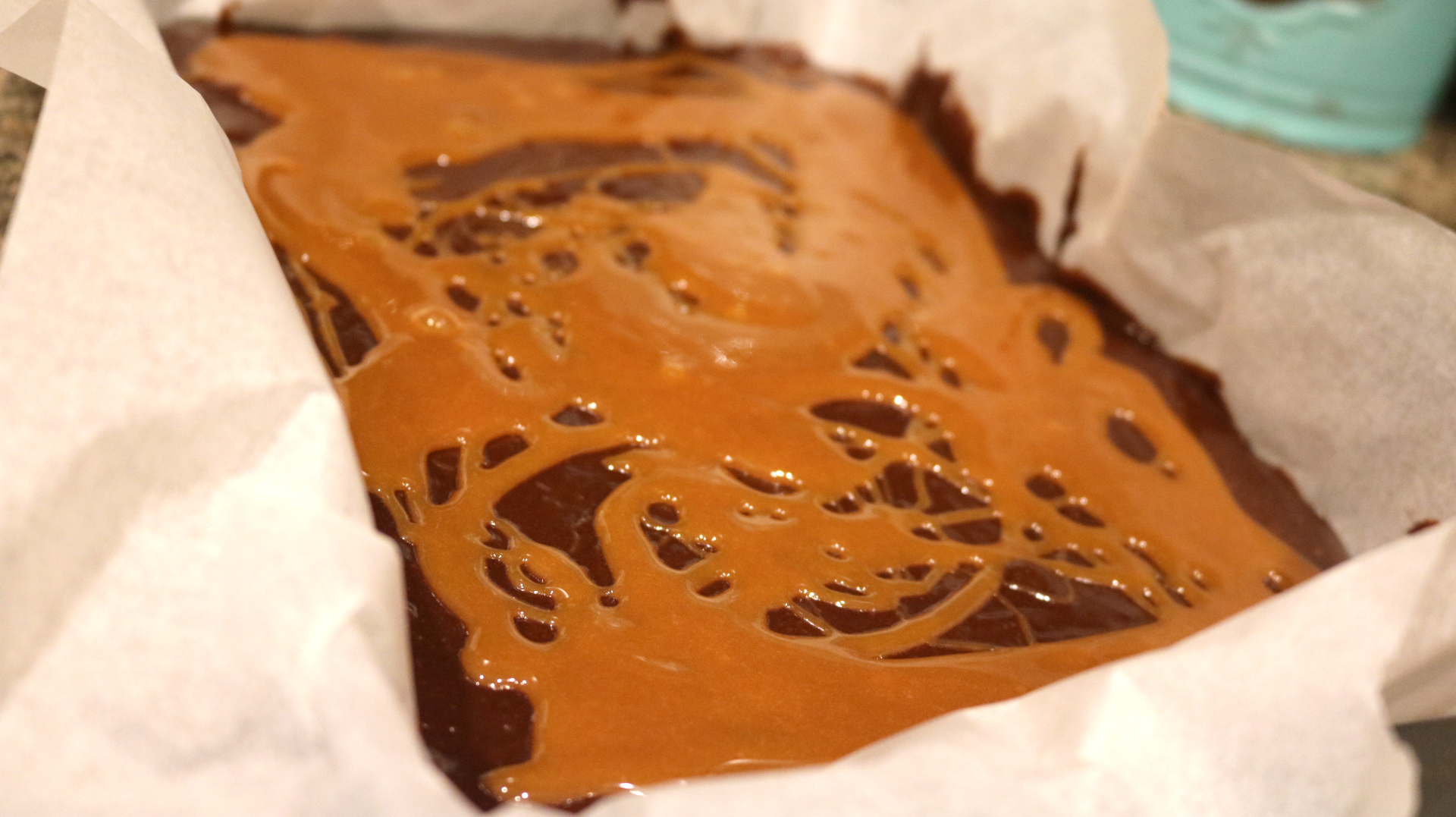 Caramel…YES PLEASE!!
I love caramel…especially with brownies. There is just something so decadent about a fudgy brownie with a ribbon of caramel running through it. When I was making these bars I just instinctively pulled out my jar of Salted Caramel Sauce from the fridge…it had to be apart of these bars.
I keep a jar of my homemade caramel sauce in my fridge but if you don't have any on hand and don't want to make it don't worry. Grab your favorite jar from he store and use it. If you cannot find a good salted caramel sauce at the store just sprinkle a little salt over the caramel to add that extra bit of salty goodness.
Now onto the cookie portion of our day…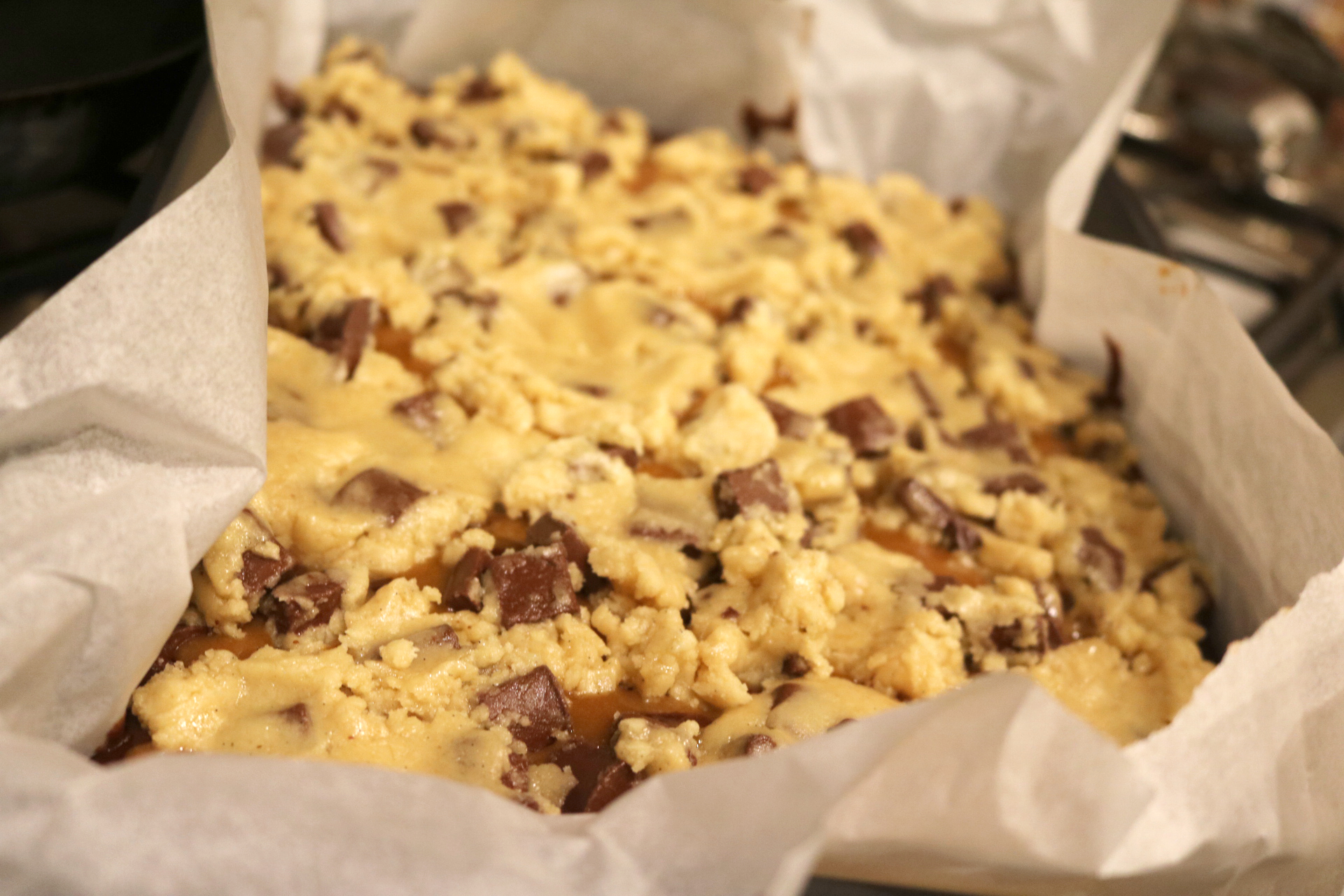 Cookie Time
I have a lot of chocolate chip cookie recipes in my recipe box, but I am always willing to try a new one. For this recipe I went with a cookie dough that I had been wanting to try for a little while…my One Bowl Chocolate Chip Cookie recipe. It is different from my other recipes because it has cornstarch in it.
Yes, you read that right, cornstarch. So WHY cornstarch, to ask? It helps to give the dough a ton of lift which is perfect for these bars, because I don't know about you but I love a nice thick bar.
If you have a favorite chocolate chip cookie dough you like, feel free to use it. Any recipe will work great.
Just look how good it looks!!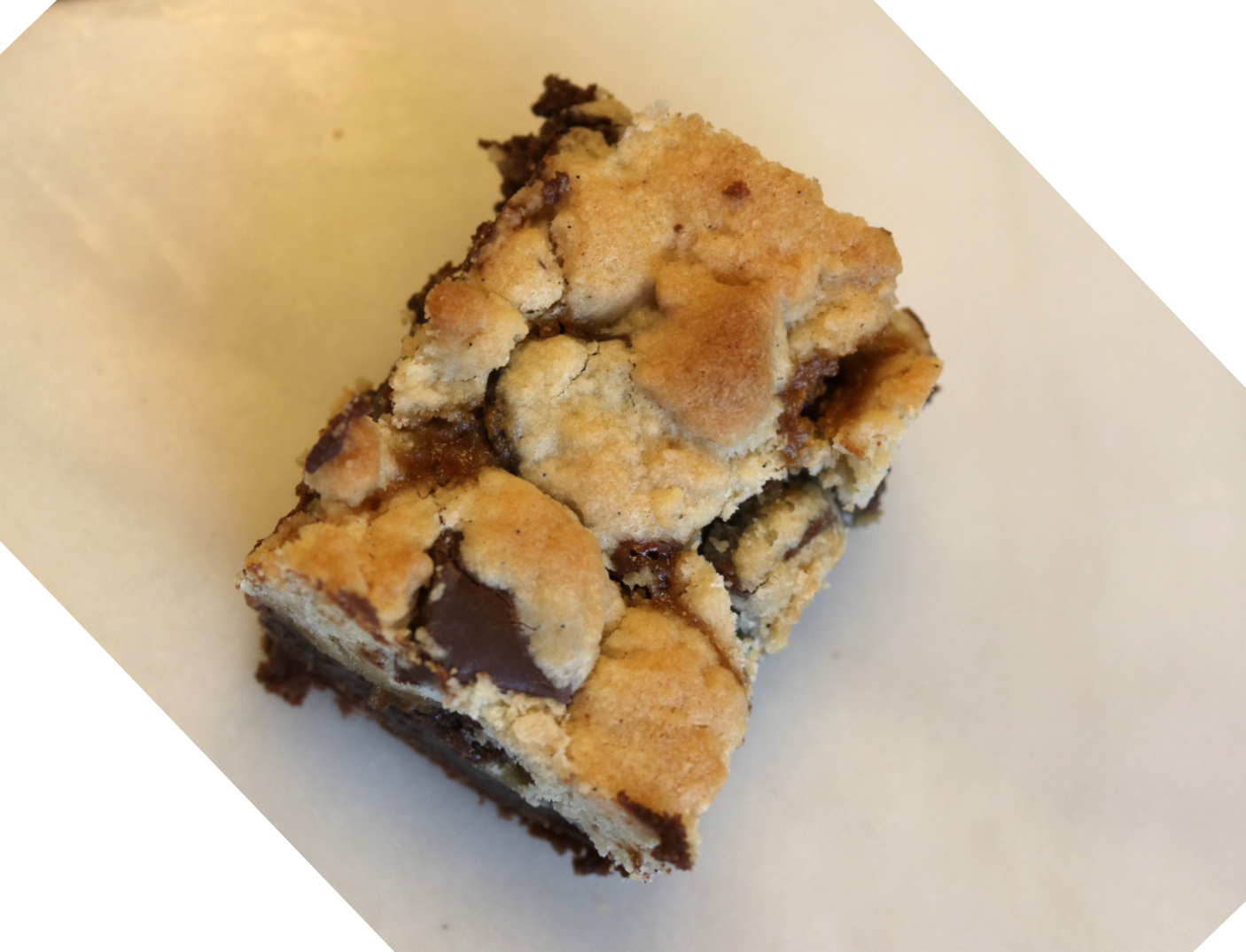 Get to baking!!
Chelle Chelle
Chocolate Chip Cookie Brownie Bars
Everything you love in one bar - brownies, chocolate chip cookie and caramel sauce. Trust me these will become your new favorite bar!!
20 minPrep Time
30 minCook Time
1 hr, 15 Total Time
Ingredients
Brownies
4 oz dark chocolate
2/3 cup vegetable oil
1 1/2 cups sugar
1/2 cup brown sugar
1 teaspoon vanilla bean paste, or vanilla extract
4 eggs, whisked
1 1/4 cups flour
1/4 cup cocoa powder
1 teaspoon espresso powder (optional)
1/2 teaspoon salt
Caramel Sauce
Cookie Dough
Directions
Preheat oven to 350
Line a 9x13 pan with parchment paper, set aside
In a medium saucepan heat chocolate and vegetable oil over medium heat, whisking constantly, until chocolate is melted
Remove from heat
Stir in sugars and vanilla until well combined
Stir in whisked eggs, until just combined
Add in flour, espresso powder (if using) and salt mixing until just combined
Pour brownie batter into prepared pan
Drizzle caramel sauce over brownie batter
Place tablespoons of cookie dough pressed flat over caramel sauce until most is covered
Place into oven and bake for 25-30 minutes or until center is just set
Remove and let cool for 10 minutes in pan and then remove from pan and let cool completely
Serve and ENJOY
Notes
You can use your favorite chocolate You can add in nuts if you would like to the cookie dough if you would like
7.8.1.2
426
https://sparklesnsprouts.com/2018/05/15/chocolate-chip-cookie-brownie-bars/
All images are the property of Sparkles n Sprouts, to use image please contact the webmaster at michelle@sparklesnsprouts.com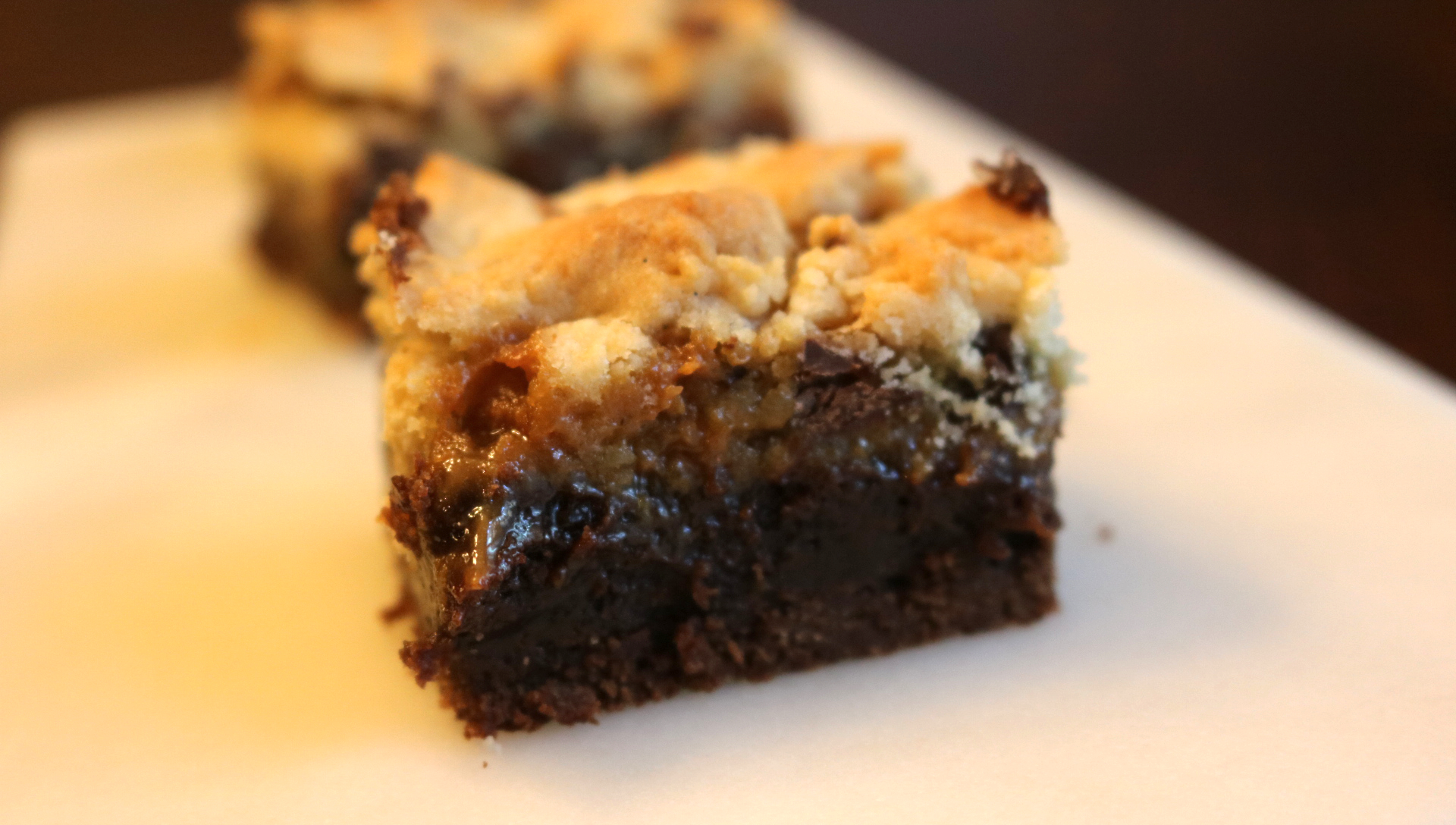 Just because…
These bars are so good you can make them for a special occasion, but you don't have to wait…these are perfect for a fun afternoon snack, an evening treat, a midnight pick me up, breakfast, mid morning snack, lunch…really anytime of the day.
You deserve a special treat…it has been a long week already!!