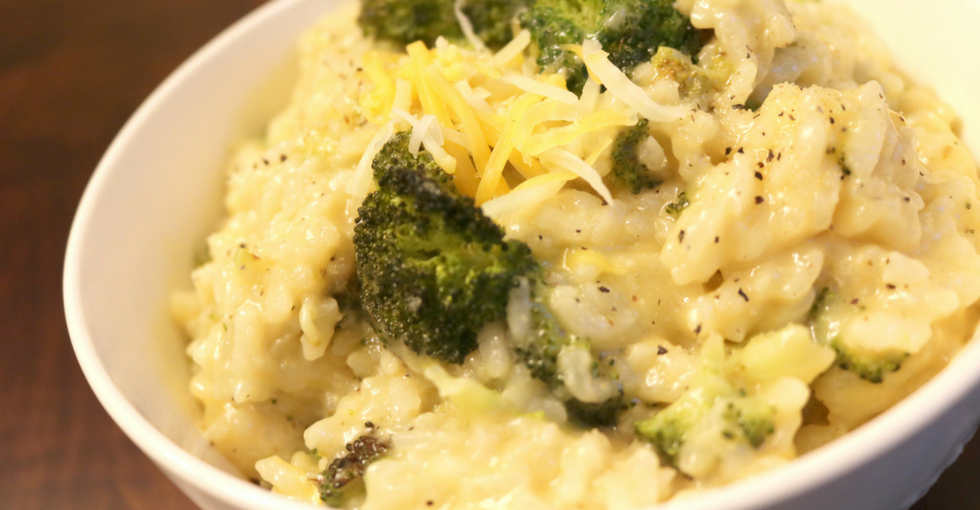 Instant Pot Broccoli & Cheese Risotto
Risotto, broccoli and cheese….can it get any better? Well risotto is one of my favorite dishes. Cheesy broccoli and rice is a favorite side…so why not combine the two?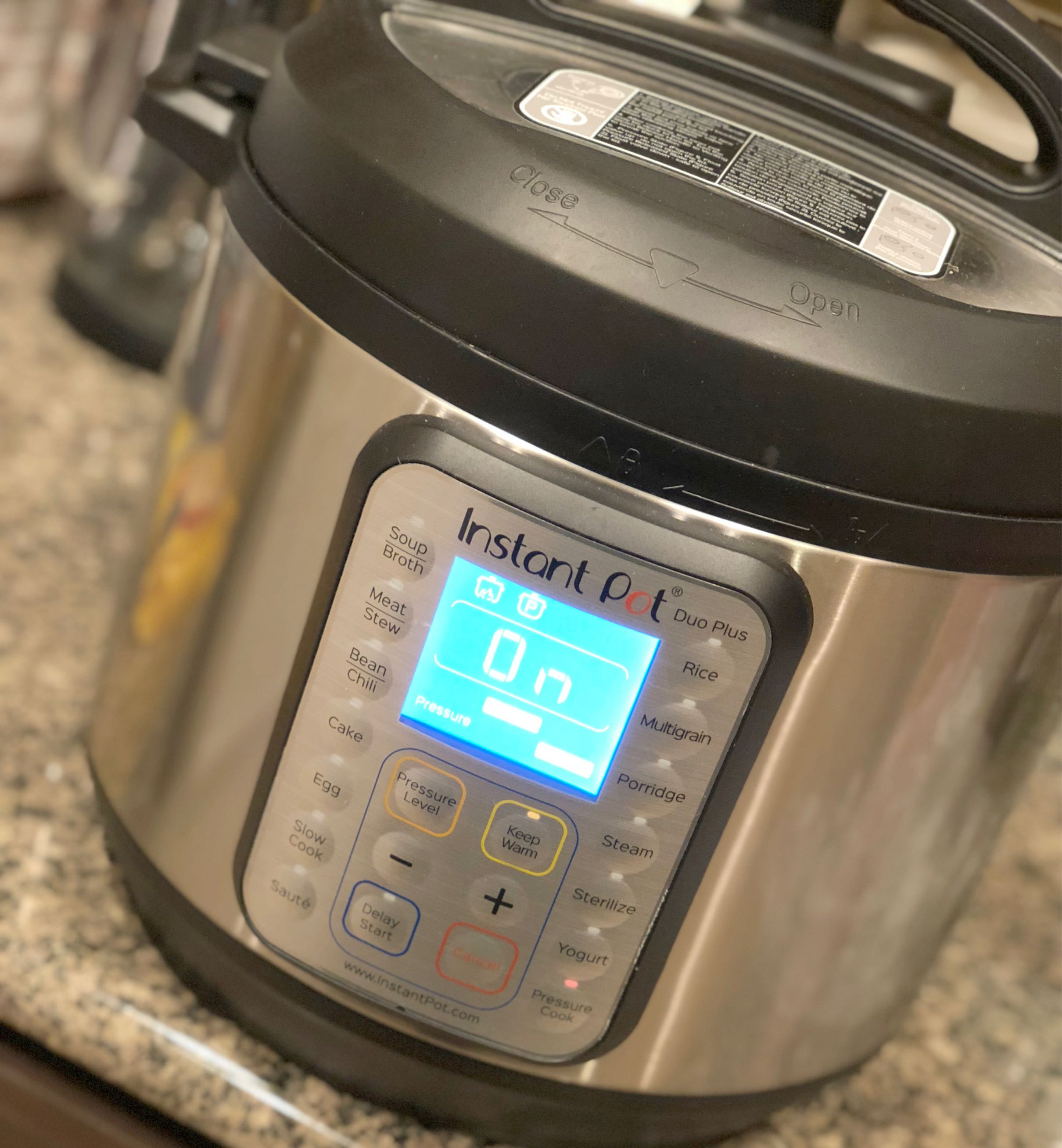 Hello Instant Pot…
It is no secret that I love my Instant Pot. I have used it everything from my new favorite Oatmeal to this Salted Caramel Cheesecake and everything in between.
Anytime I can break out my handy kitchen tool I jump at the chance. Not too long a go I was scrolling through Pinterest and came across a couple of risotto recipes all made in the instant pot. Now I am not going to lie I was very skeptical.
How was the instant pot going to make a creamy and delicious risotto…could it really be done? I had to find out.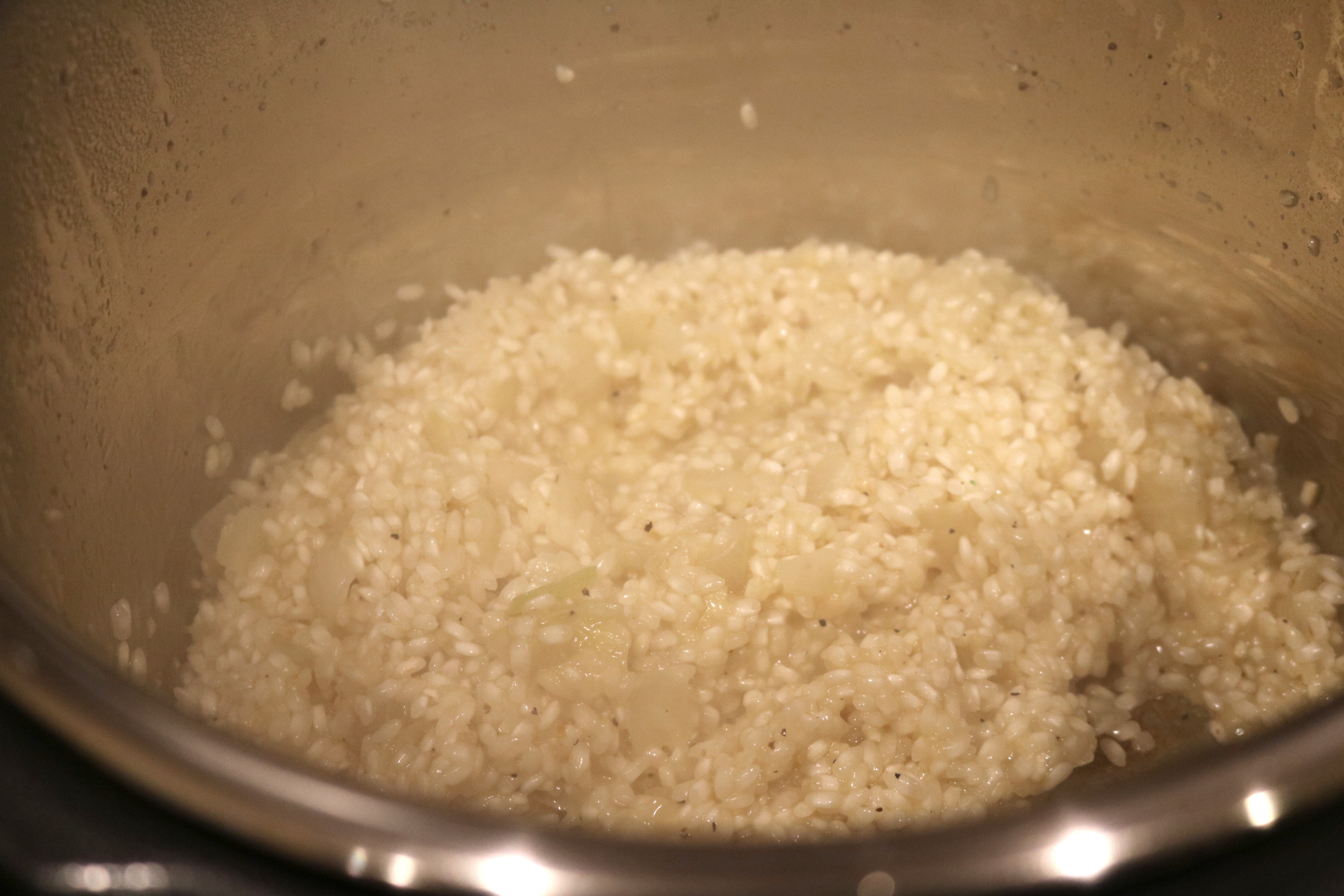 Building the flavor…
As with any good recipe it really is all about building the flavor as you cook. First you start with butter (or olive oil) but I went with butter. Then came some onion, minced garlic, salt & pepper. With just a few ingredients you create the base for this delicious risotto.
Another key to building flavor is "toasting" the risotto. You do this very simply by adding the risotto to the hot pot before the liquid. I toss it with the butter, onions and garlic for a few minutes and then add in the liquid. All of these steps help build flavor upon flavor.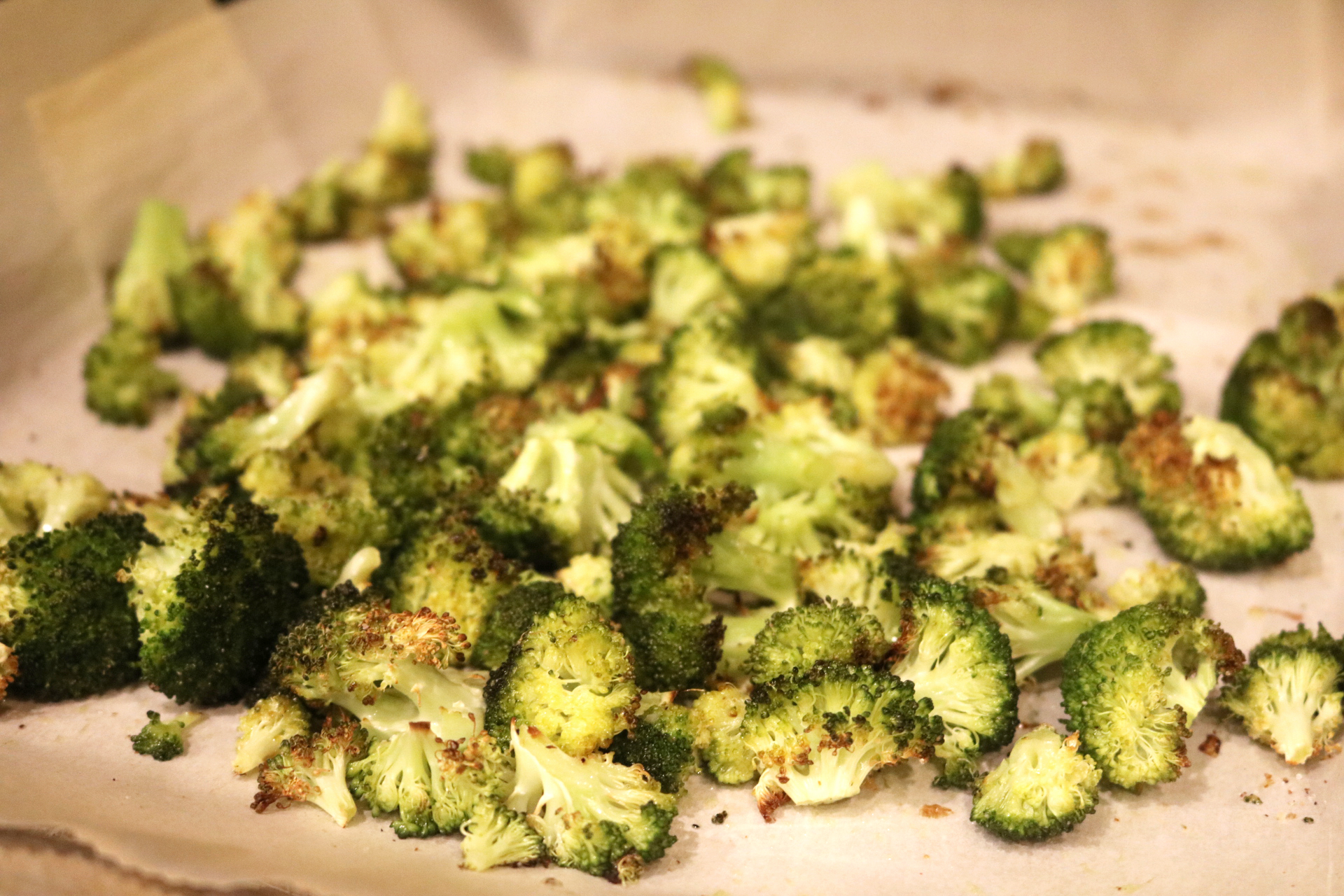 Let's talk Broccoli
My favorite way to prepare broccoli is to roast it. I love the little charred bits and the extra intensity of flavor the roasting brings out.
For this dish you could microwave it, boil it or sauté it…whichever way you prefer to prepare it.
If you wanted to use another veggie you could as well. Bell peppers, asparagus, brussels sprouts or even cauliflower would work great as well.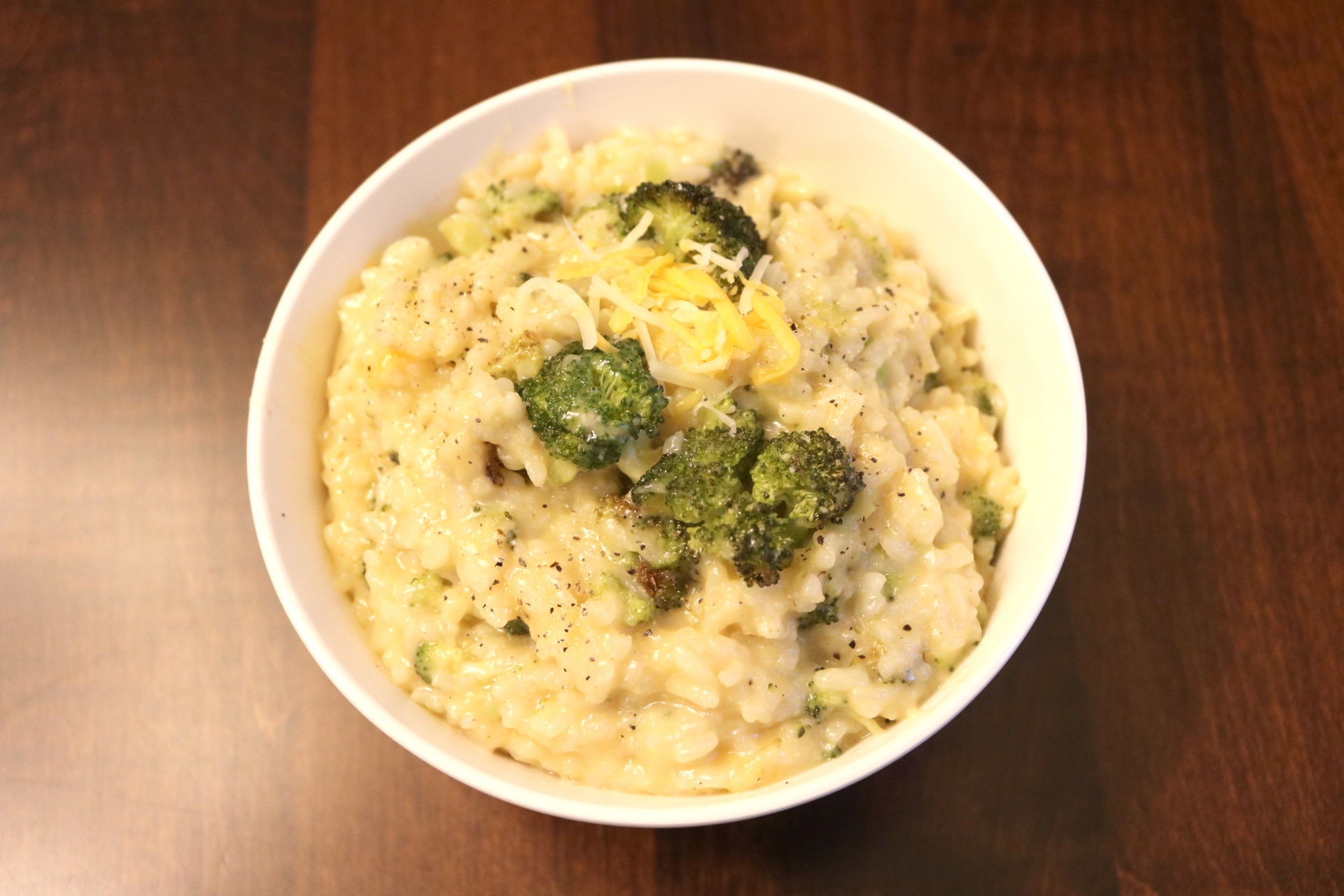 Perfect for the busiest and easiest of meals
I love dishes that are perfect for the busiest of nights and feel decadent enough for the easiest of nights. I will serve this Instant Pot Broccoli and Cheese Risotto with roasted chicken for an easy weeknight dinner and also for our Holiday meal.
It has already become a family favorite…it is that good.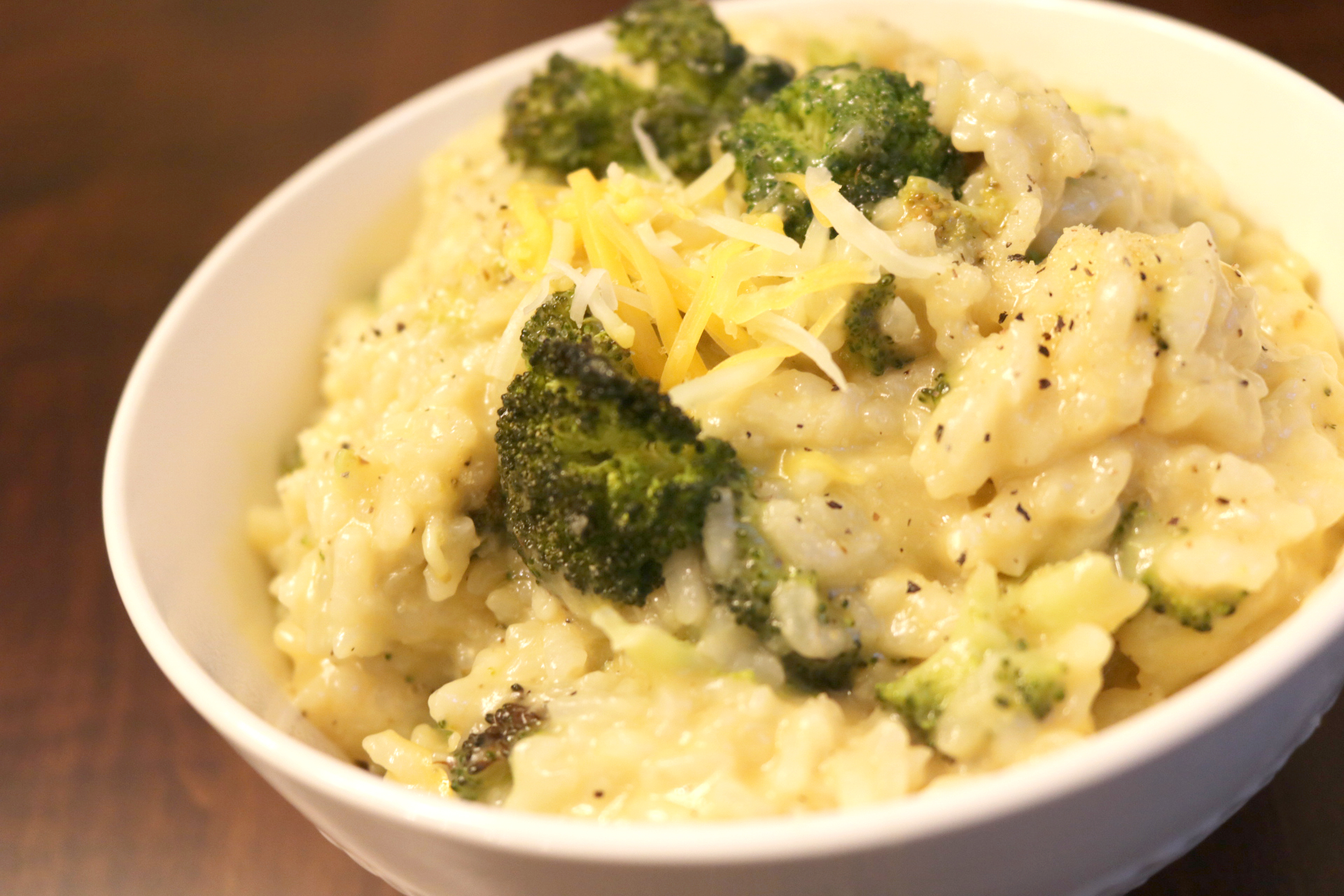 Amping up a family favorite
Chelle Chelle
8 servings
Instant Pot Broccoli & Cheese Risotto
Rich, creamy and decadent Broccoli and Cheese Risotto all made in an Instant Pot making this a perfect side for dinner even on the busiest of nights
5 minPrep Time
12 minCook Time
25 minTotal Time
5 based on 2 review(s)
Ingredients
2 heads broccoli, chopped
1-2 tablespoons extra virgin olive oil
1 teaspoon salt
1 teaspoon pepper
1 teaspoon garlic powder
2 tablespoons butter
1 small onion, chopped
2 teaspoons salt
1 teaspoon pepper
3 garlic cloves, minced
1 1/2 cups risotto
4 cups chicken stock
1 cup shredded cheddar cheese (or any combo of cheese you would like)
Directions
Preheat oven to 425
Line a rimmed baking sheet with parchment paper
Spread chopped broccoli into single layer
Drizzle olive oil over broccoli, tossing to coat
Sprinkle broccoli with salt, pepper and garlic powder
Place into oven and roast for 10-12 minutes or until edges are charred, tossing once
With instant pot set on sauté melt butter
Add in onion, salt and papper, tossing to coat the onions
Once onions are translucent add in garlic and risotto, tossing to coat
Saute for 2-3 minutes or until garlic is fragrant
Stir in 1/2 cup chicken stock, stirring until stock is absorbed
Stir in remaining chicken stock
Lock lid onto instant pot
Change setting to pressure cooking, high, for 8 minutes
Once done, let release naturally or manually
Remove lid and stir to combined
Add in cheese, stirring until melted
Add in broccoli, stirring until just combined
Taste and adjust seasoning as needed
Serve immediately with your favorite protein, or on its own
ENJOY!!
7.8.1.2
424
https://sparklesnsprouts.com/2018/05/07/instant-pot-broccoli-cheese-risotto/
All images are the property of Sparkles n Sprouts, to use image please contact the webmaster at michelle@sparklesnsprouts.com
PIN for later!